View Other Details

Program Details

Timeframe

Fall

Spring

Summer

Pricing

Price Details

Contact IES Abroad or see website for details: www.IESabroad.org

What's Included

Accommodation

Some Activities

Some Meals

Travel Insurance

Wifi

What's Not Included

Airfare

Visa
10 travelers are looking at this program
With a guaranteed internship in London, you have the chance to experience a multitude of career opportunities in the city's business, marketing, education, media and communication sectors—and just to name a few! This internship program will give you the tools you need to become a global leader, and help you gain insight into how London has become a major driver of the global economy.
Take the Tube to work or a double decker bus. Grab some fish and chips for lunch. Experience all this global center of business, culture, architecture, and learning has to offer.
An IES internship develops your professional skills, your ability to communicate across cultures, and provides substantive work experience to jump-start your career in today's competitive job market.
Program Highlights
Before you go, we work with you to fine-tune your rsum, perfect your cover letter, and hone your communication and interview skills as we prepare you for working in a new cultural environment.
You'll be guaranteed a placement at a local business or organization where you will work up to 40 hours a week.
Develop your professional skills and gain substantive work experience to jump-start your career in today's competitive job market.
Share a room with an en-suite bathroom and have access to a common kitchen with other students on your floor in the Nido Kings Cross Residence Hall.
Get to know London through extracurricular activities and cultural events.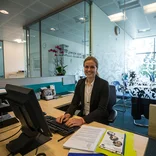 The London Summer Internship Program focuses on practical experience in the workplace, complemented by a classroom seminar, and the cultivation of global leadership skills. You will enroll in a required 3- or 6-credit academic internship seminar with other IES interns where you will learn about a variety of local business settings and opportunities.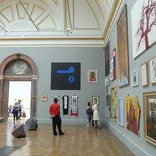 As a major driver of the global economy with internship placements in Finance, Politics, the Arts, and so much more, London is an ideal place for earning invaluable professional experience in a field. With IES Internships, participants are guaranteed an unpaid, for-credit internship placement of 32 hours to 40 hours per week in a business or organization that suits your career goals.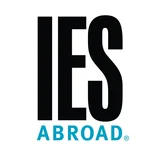 IES Abroad Scholarships and Financial Aid
Financial limitations shouldn't prevent you from studying abroad with us. That's why IES Abroad offers more than $6 million in scholarships and aid. IES Abroad offers a number of diversity scholarships and grants to provide opportunities for traditionally underrepresented communities in study abroad.