View Other Details

Program Details

Timeframe

Fall

Spring

Summer

Winter

Year Round

Pricing

Price Details

Price may be an estimate, the lower end of a range, or from a previous term. Please see our website for specifics.

What's Included

Accommodation

Activities

Travel Insurance

What's Included (Extra)

Please visit our website to see all that's included.
5 travelers are looking at this program
Intern in Dublin to experience the wondrous beauty, friendly people, and rich historic culture of Ireland. You will work directly with Irish co-workers, providing you with a truly immersive experience. With over 100 internship opportunities available, you are sure to find an internship in the field of your choice. Our internships are a minimum of six weeks; however, we encourage you to stay as long as possible!
Program Highlights
Location! Dublin is a bustling cosmopolitan city, constantly growing with work opportunities. Our CISabroad staff will ensure you have the professional experience of a lifetime!
Custom-placement! You will do more than brew coffee and run errands for the boss. We work closely with interns to secure placements in the field of their choice.
Diversity! You will have the opportunity to work with interns from all around the world, while also working alongside local Irish professionals. Could you ask for a better immersion experience?
Extensive Network! You will leave your internship in Dublin with an extensive network of professionals, not to mention a glowing addition to your resume!
Excursions! You will have dozens of opportunities to explore Dublin and nearby areas so you get a more wholesome experience during your internship in Ireland.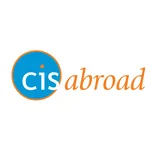 CISabroad Scholarships and Financial Aid
70% of all CISabroad students receive scholarships, grants, or discounts to study abroad. We're unapologetically committed to increasing access to international education for all students.