View Other Details

Pricing

What's Included (Extra)

You'll also get extensive career coaching by a NACE certified career coach before, during, and after the program, mentorship from the and onsite internship coordinators, a 3-credit online course, and a transcript from our school supervisor of record upon completion of the program.
3 travelers are looking at this program
Build your Global Professional Network while staying close to home. CEA's Virtual Internships Abroad will help you gain valuable résumé experience, increase your global awareness, and set you up for success in a world where working remotely is becoming the new norm. Check out the programs below to find the right one for you!
Program Highlights
Whether you're majoring in business, journalism, finance, arts, marketing or another field, CEA offers a range of virtual internship abroad placements designed to suit your interests.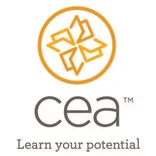 CEA Scholarships and Financial Aid
Studying abroad will change your life, improve your employability, and enhance your global competence. That's why we commit more than $2.0 million each year to our financial and scholarship programs.