Internships in New York with Capital Placement
View Other Details

Program Details

Qualifications

Currently enrolled full-time in a degree or a professional certification program in a college, or have recently graduated from such an institution no more than 12 months before the program start date.

Pricing

Price Details

Our NY program has 2 pricing options varied by the duration of the internship.

3-6 months - £4950 (Split as £50 application fee + £600 deposit + £2150 after placement + £2150 after visa sponsorship)

12 months - £6750 (Split as £50 application fee + £600 deposit + £3075 after placement + £3075 after visa sponsorship)

What's Included

Activities

Airport Transfers

SIM cards

Transportation

Travel Insurance

Visa

Wifi

What's Included (Extra)

Accommodation Assistance, Comprehensive travel and medical insurance, Visa application and emigration support, Money back guarantee

What's Not Included

Accommodation

Airfare

Meals

What's Not Included (Extra)

Visa application fee
7 travelers are looking at this program
Known as the Concrete Jungle, New York City is one of the world's leading metropolises for international business, finance, and fashion. Home to leading companies and diverse people, the Big Apple is the ideal place to advance your professional development, connect with new people, and explore the United States. With opportunities taller than the Empire State Building, you will be able to establish a career abroad by interning with a global company, networking with others and meeting new people!
We provide internships in Marketing, Investment Banking, Management Consulting, IT, Design, Accounting and 25+ different sectors.
The program will include the guarantee of a paid internship, visa sponsorship, regular social events, 24/7 emergency support and more.
Program Highlights
✨ Flexible Start Date: Application open all year round.
🎖 Guarantee Placement: We guarantee to place you with a company in your chosen industry.
🤗 Money-back Guarantee: If we fail to place you, you will get your deposit back to your bank account - not as a credit.
💰 Paid Opportunities: All our internships over 6 months in New York will be paid at least the national and state minimum wage.
🤓 Dedicated Internship Success Manager: You will be supported by your dedicated internship manager throughout your placement journey at Capital Placement.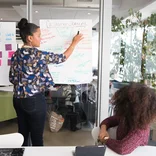 Our marketing internships help you kick-start your global career by immersing you in an exciting and challenging internship from 6 weeks up to 6 months long. Learn the fundamentals of marketing such as digital marketing, SEO, social media management, and more whilst working with global companies.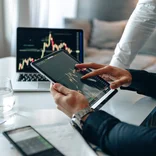 Our Finance internships offer you the opportunity to apply what you've learned in the classroom to real-world situations while gaining skills needed for a successful career in the finance industry. You may have tasks pertaining to private equity, asset management and venture capital. Participating in a finance internship will help you gain experience while growing global networking. Capital Placement can help you secure an internship to help you flourish and grow your career.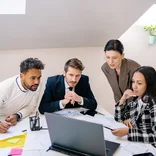 Our Business internships offer hands-on experience working with professionals to observe and gain familiarity with a particular industry, company or process. You will grow your analytical, leadership, communication, networking, marketing, and interpersonal skills as a business intern. Interns may be given opportunities to form business strategies, handle project implementation and be involved with planning and managing projects to ensure target standards are met.