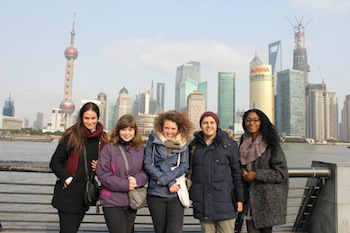 Why did you decide to study abroad with Hutong School?
Berthe: It wasn't really an option for me to go with Hutong School because my college, Thomas More, and the Hutong School are partners. I needed the Hutong School to arrange the contact with my placement company and other practical necessities like housing and lessons. At the time going with Hutong School seemed really convenient and well organized. They offered safety and fun, and that is what I needed.
What made this experience unique and special?
Berthe: Studying abroad will always be unique and special for anyone who does it. For me it was about experiencing my internship and the Chinese culture because these are the two major factors that were unknown to me. First of all, I wanted to see how it was like to work and live in China. That is why I think it was very special to meet my Chinese (deaf) colleagues and see how they work and communicate with each other. Secondly, the number of new people you meet is overwhelming. Every person I met inspired me in many ways and of course by meeting so many people you experience yourself in new ways. So actually building a network there was most unique and special to me.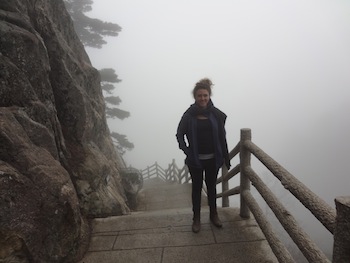 What are some interesting cultural tidbits you noticed about your host country?
Berthe: This internship abroad has thought me many things in different ways. One of the most important things I learned on a personal level was for me to open my eyes and accept every opportunity that comes my way instead of being afraid of it. Professionally, it didn't help me a lot except for the fact that I improved my Chinese language skills. I wish the tasks in my internship placement were more diversified and more challenging, but this experience certainly opened new doors for me because I was exposed so much to the Chinese business culture.