Why did you decide to intern abroad with Hutong School in China?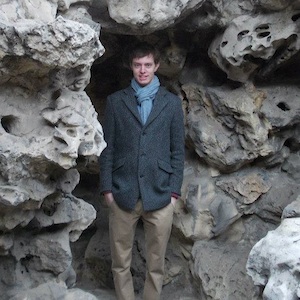 Niels: When Mr. Jan Wostyn gave a presentation about the Hutong School at my university campus it seemed like the perfect chance for me to go to China. The Hutong School doesn't only offer a big selection of internships in different working fields but they also make sure you don't have to worry about finding your own accommodation before arrival and are glad to help you when you have any questions. Knowing this played a big role in my decision.
The other two major reasons for me to do my internship in China were experiencing a total different culture and taking a step into the unknown. I knew very little about China and its culture in general or how it was to live in a big city like Beijing. This combined with knowing that I would probably meet a lot of new interesting people and that I would gain a lot of experience are the reasons why I decided to do my internship in China.
What made this internship experience unique and special?
Niels: A lot of things made my internship and experience which I will remember for a long time. Especially being able to do what you want, when you wanted to and of course meeting a lot of great people.
Beijing is city where there is always something to see, even during the evening and night. You don't even have to go to the touristic places to see things which will impress you. I could just step into the subway, get out at a random station and walk around for hours just looking at the buildings and seeing people play Ping-Pong, mahjong or Chinese chess in small parks. After only staying in Beijing for 3 months I realize that there is still a lot to see.
Besides the life in the city there was also the food. This was very different from what I'm used to but I loved it! Sometimes it was hard to tell what was on the plate but it rarely occurred that I ordered something which I disliked.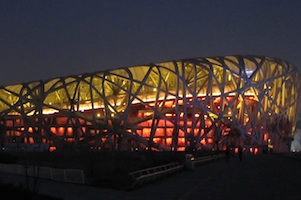 How has this experience impacted your future?
Niels: During my internship I learned a lot of new things. I learned how to work with programs I never worked with before and also received a lot of important information about things to keep in mind while working on a team project. I can say that the 3 months that I worked in a company are just as much and maybe even more valuable than my 3 years in university. While being integrated in a company you learn the practical sides of things while at university you most of the times see the theoretical aspect.
My internship will surely have an impact on my personal future as well. Being away from home for 3 months meant that I had to learn to take care of myself, my belongings and get used to dealing with unknown situations. I also learned that it is important to be happy with the little things in life and the things that people these days consider normal like seeing children play with each other at a playground or people having a conversation while letting out the dog. If somebody who you don't know wants to have a chat with you, even if it is only for 5 minutes, and you have the time for it then why shouldn't you do it?
What is one piece of advice you would offer something considering interning abroad in China?
Niels: Don't be scared to try new things and meet new people. Yes, sometimes people will do things that you don't consider normal like for example spitting on the streets and yes, sometimes the food will look different than what you are used to but don't let this be a reason for you to not give it a try.
Doing your intern in China might be a once in a lifetime experience so you should try to make the best of it while you are there. It is better to have tried something and disliked it than not trying it and always wonder what it would have been like. Be open to the way people think and how they handle things. You have to keep in mind that it is a complete different culture and people deal with situations in a different way than what you might be used to. Be open-minded and willing to try new things!