What position do you hold at Hutong School? What has your career path been like so far?
Amy: ​​I started off at Hutong School as a general intern; a fantastic experience where I was able to learn from different aspects of the company. After my internship, I was ecstatic to be offered a full time position as Admissions and Sales Officer which soon developed into a Program Consultant role. I thoroughly enjoyed my role, as it was very rewarding being in direct contact with students to assist them every step of the way as they prepare for their trip to China.
However when a new role in the marketing department came up, I decided to take this great opportunity! My personal progress and development within this company has been both fast and rewarding, and I feel like I am continuously learning. I feel fortunate to be working for Hutong School where we have a great team and hard-working attitude.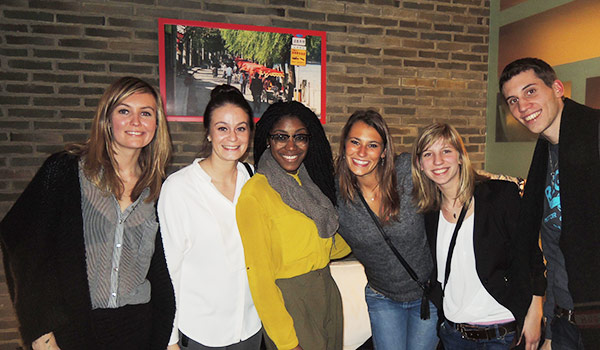 What separates Hutong School from other language study programs?
Amy: At Hutong School, you will not only learn Mandarin from a team of passionate and knowledgeable teachers, but you will also be able to discover China in a unique and fun way by participating in our many cultural events and activities alongside friends you will make from all over the world.
Our friendly multi-national community here ensures we look after all of our students from day one in order to give you an experience you won't forget. If you want high-quality learning, a reliable support network and memories to last a lifetime, you should definitely choose Hutong School!
What are some trends you've noticed in the language study and internship market? What can students gain from studying Mandarin?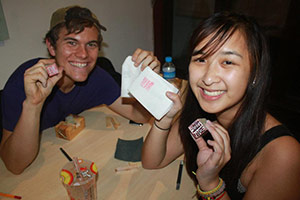 Amy: Its rising importance on the global stage has enabled China to continue being a top destination. China's rapidly growing economy has helped to facilitate the attraction of overseas tourists and entrepreneurs alike over recent years, and one thing that has been clear is that those with Mandarin language skills are often at a competitive advantage, particularly when it comes to business.
Mandarin is the most spoken language on Earth and that is why learning to speak it should be in the interest of anyone who wishes to develop themselves either personally or professionally. To be able to communicate with one fifth of the world definitely opens up more doors and opportunities!
What is one piece of advice you would offer someone considering studying Mandarin in China?
Amy: Be patient and open-minded, and get ready to start seeing the world and its people in a whole new way! This experience will challenge you and change you in the most positive way.
For once, do jump on the bandwagon and get yourself to China!! You will not regret it :)!