What is your favorite travel memory?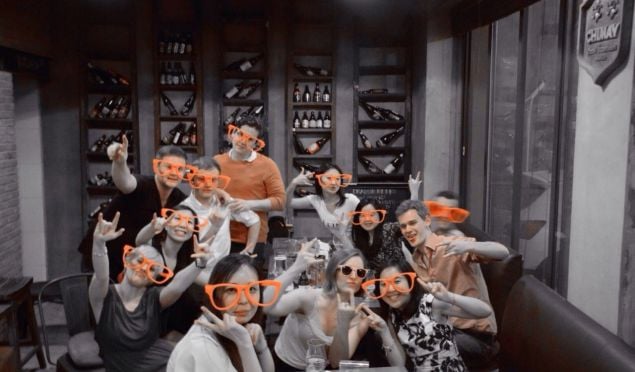 We organize three different activities for our students after lessons from total immersion to our internship program. For me, getting to know students through these activities and learn more about the countries they come from, is like traveling to their country.
One of my favorite travel memories is hiking with students to my hometown. I felt so proud to show them how beautiful my small hometown is. We climbed many mountains, breathed the fresh air, played in the clear water, and I was able to tell stories in Chinese about the development of this small village.
We stayed for two nights, playing games with groups of local people. After a while, you could feel that the language barrier was no longer a problem. Our smiles were enough to express how much we love each other and how happy we all were.
How have you changed/grown since working for your current company?
It is very hard to leave Hutong School because we have such a great working atmosphere, nice location, and great, elite students who are eager to learn. Each employee's skills and talents are encouraged to be well proved and devoted to work. Having nice colleagues reminds you how lucky you are to meet and work together.
What is the best story you've heard from a return student?
"I moved back with my girlfriend because I found my life in my hometown is so boring. I got a job here." That is always the best story to hear, and I have heard it many times.
If you could go on any program that your company offers, which one would you choose and why?
I would go on a program as a full time teacher to teach Chinese in another country. I love traveling a lot as well, so if I can combine my work and my dream of traveling all over the world, I will definitely go for it.
What makes your company unique? When were you especially proud of your team?
I am a very strict type of person. I believe professionalism is what makes a company unique. Seeing all of the teachers are sharing their opinion on how to teach a tiny grammar rule, makes me so proud of my team for their devotion and their sprit.
What do you believe to be the biggest factor in being a successful company?
Professional knowledge.
Responsible people.
Efficient communication.
Flexible policy.
Career development .