Why did you decide to study abroad with Hutong School?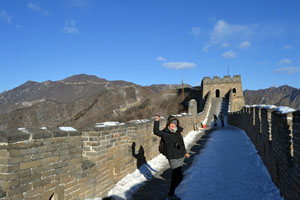 Inneke: At first I had to get along with the language, so the international coordinator from my University recommended taking a language course in advance to make it easier to go to University afterwards. The school gave me the website of Hutong School and left the choice to me if I wanted to go there or somewhere else.
While searching on the website, I immediately knew this was 'the place to be' to start language classes. Everything looked well organized and it made me feel comfortable to pick Hutong School to learn Chinese in Shanghai, a sparkling metropolis. Also the wide offer of activities gives you the opportunity to get along with the Chinese culture.
Chinese painting, calligraphy, weekend trips, cooking classes, ... everything was looking great. Most of the activities are for free, only the weekend trips and activities where they need to buy some materials are paying.
What was the best place you visited outside of your study abroad city?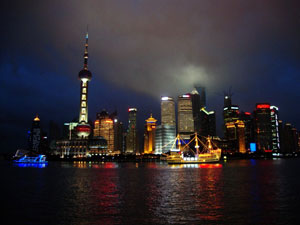 Inneke: That will definitely be Beijing! It's a beautiful historical city with loads of culture. There are many places you should visit for sure like the Summer palace, the Temple of Heaven, Tian'an Men and of course the amazing Great Wall! You can walk on it for hours while having such a stunning view.
Also don't forget to visit the big shopping street where you can buy whatever western brand you want. A recommendation from me (if you like to do something special) is the small side street of Wangfujing (the shopping street). It's the best place to try some fried insects like spiders, centipedes, scorpions and many more. You'll also see starfish, sea horses and snake on a stick ready to be eaten. A little weird in the beginning, but worth the visit. Beijing is great to visit, because it's so different from Shanghai. There's less big towers over here and more the low and small 'hutongs'. To discover the long history of China, visit Beijing!
What is one piece of advice you'd give to future Hutong School - Shanghai students?
Inneke: I'd say: ENJOY! You should meet as many people as possible to get to know Shanghai and discover the places where you'd otherwise never come. There's a great group spirit at school that motivates you even more to learn the language. People will try to speak with you all the time which is great to practice. Don't hesitate to choose for Hutong School Shanghai, it's a great language school with a lot of opportunities. There wasn't anything bad during my stay and classes at HS. Also a small tip to understand Chinese more quickly: put on the TV! :)
Favorite food you tried?
Inneke: I don't have to think a second about that: DUMPLINGS! It's amazingly delicious. It's a little bag of dough which is filled with vegetables, meat and soup. They're boiled for a few minutes and then it's a little bomb of tastes in your mouth :) You can have them stuffed with whatever you like.
Another one I liked to eat is 'hotpot'. While sitting at a round table, each person has its own pot with boiling (sometimes spicy) water. You have to order raw food as much as you want from the menu and boil it. It's nice thing to do with a group.