Why did you decide to study abroad with the Hutong School?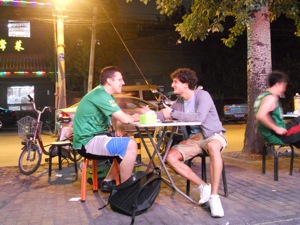 Nicolò: During my time at university I always wanted to go somewhere outside my country for a short period to study. I could benefit from the ERASMUS project in Europe, of course, but listening to my friends' experiences I realized that what I really wanted was something completely different from a normal university in some EU capital. So I considered possible alternatives and I started to look for it in the best way the modern age can offer us: Googleing.
Surfing the Internet I found HS in China. I struggled a lot to finish my last exams to be ready to leave by summer, but I coped and I spent about 6 months in China, working in a great company. My only aim was to report everything I had done in my final thesis to get my master degree, I had never thought about studying and learning Chinese! The classes were pleasant and I truly enjoyed the fact that I could be understood in lots of daily situations.
What was the best place you visited outside of your study abroad city
Nicolò: I have been to both Shanghai and Beijing and couple of nights in Tianjing. Those cities are full of attractions and you don't need to go further to find something nice! But, especially around Beijing, there are lots of amazing places to spend a day! I would say that, personally speaking, the Great Wall is the most terrific! I went there on a trip with HS, I remember the site was on a lake, it was at the beginning of the autumn and the warm colors really moved me. Then I went there twice again but in different parts of the wall, with a friend and even alone--that time was December, the wind was blowing crazily and it was terribly cold. Nobody was there and I felt a feeling I'll never forget.
What is one piece of advice you'd give future HS-Bejiing students
Nicolò: Beijing is so easy, you don't lack anything, everything is at your fingertips. Future students don't need any advice or maybe just say: "get a bike!" Yes, with a bicycle Beijing becomes more beautiful than it already is! I loved going to work by bike in the morning, passing through the queueing cars stuck in the traffic jam or going back with the lights of the night. And every Sunday I used to take my bicycle and go snooping around for good sightseeing.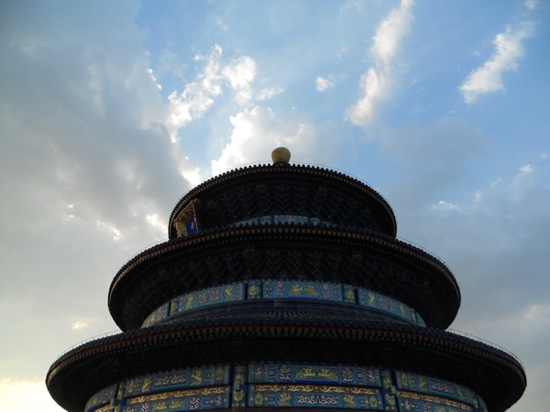 Tell us about any interesting cultural tidbits you noticed about your country.
Nicolò: Wow! I tried almost anything! Fried, boiled, roasted, steamed, raw! Meat or fish, rice or noodles, chopsticks or fork, everything was scrumptious! But what I preferred were, undoubtedly, dumplings! Jiaozi! Chinese dishes, are a bit "complicated" at the first approach because you don't know what to order or what they taste like. But once you get used to, you will love them! Delicious meals, even vegetarians can be easily satisfied! Just be careful if they're spicy!