Why choose Semester at Sea?
Semester at Sea is a unique, ship-based, multi-country study abroad experience academically partnered with Colorado State University. In one semester, students will get exposure to 10+ countries across multiple continents while earning 12-15 college credits. Our mission is to take journeys of discovery that spark bold solutions to global challenges. Since 1963, more than 73,000 individuals from 1,700 institutions have traveled to more than 60 countries on Semester at Sea and its predecessor programs.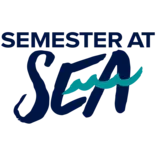 Semester at Sea Scholarships & Financial Aid
Each semester, ISE and SAS offer scholarships, need-based grants, and merit grants to make it possible for more students to set sail and join our living and learning community. An average of 60% of voyagers receive some form of aid and scholarships each voyage. Even students who don't receive financial aid at their home colleges or universities may qualify for funding assistance through Semester at Sea. In addition, many students can apply the aid they receive from their home institution to Semester at Sea.
Alumni Interviews
These are in-depth Q&A sessions with verified alumni.
Staff Interviews
These are in-depth Q&A sessions with program leaders.
Professional Associations