IFSA Study in Shanghai: Social Science
Term
Academic Year, Fall, Spring
View Other Details

Pricing

What's Included

Accommodation

Activities

Airport Transfers

Classes

Some Meals

Travel Insurance

Wifi
0 travelers are looking at this program
In the last century Shanghai has experienced exponential growth from its origins as a colonial trading port to a bustling international metropolis and global financial hub. Shanghai as a 21st century city also represents the enormous environmental, economic, and social challenges that are mirrored regionally, nationally and globally. With a rapidly growing population, rising lifestyle expectations, and continuing industrial production, Shanghai serves as an ideal location to explore questions of sustainability and urbanization.
The program center is located on the campus of Shanghai University of Finance and Economics (SUFE). You will live in shared apartments with local Chinese university students. A week-long field study trip to regions such as Yunnan or Qinghai will allow you to explore China's social, economic, and geographic diversity.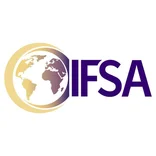 IFSA Scholarships and Financial Aid
We believe that study abroad should be within reach of every student, so we offer a wide range of scholarships and funding opportunities for all our participants.