AIFS Abroad Study in London, England: Global Education Center
Term
Academic Year, Fall, Spring
View Other Details

Program Details

Degree Level

High School Diploma

Pricing

Price Details

AIFS Abroad is a premier provider of study abroad programs. Program fees cover tuition and housing, and over 50% of our study abroad participants receive financial support from AIFS Abroad in the form of scholarships or grants. Coordinated AIFS Abroad Flight Packages with major airlines are also available.

What's Included

Accommodation

Activities

Classes

Some Meals

Travel Insurance

What's Included (Extra)

Round trip flights and airport transfers included for students on the optional AIFS Flight Package.
52 travelers are looking at this program
Spend a J-Term, summer, semester or academic year in London with AIFS Abroad! You'll earn up to 15 credits per semester. Academic credit for the AIFS London program is awarded by Fairfield University.
Enjoy cultural and social activities including:
• Guided city tours of Kensington and London
• Theater performances
• Music concerts
• Visit to an English soccer game
• Day trips to Cambridge, Stonehenge and Salisbury.
An optional 3-day trip to Paris (taking you through the Channel Tunnel!) is offered as well.
Program Highlights
Tours of London and historic sites
Day trips to Cambridge, Stonehenge and Salisbury
Earn up to 15 credits with transcripts issued by Fairfield University
Optional 3-day trip to Paris, France
Internship and volunteer opportunities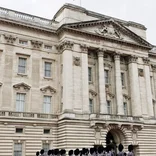 Spend your January term studying abroad in London, England with AIFS Abroad! Earn 3 credits studying history or British fantasy writing.
Cultural and social activities include a sightseeing tour of London, day trip to Oxford, visit to a West End theater show, ride on the London Eye and visits to museums and galleries. An option 3-day excursion to Paris, France is also available.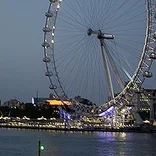 Spend your summer in the thriving city of London, England with AIFS Abroad! You'll earn up to 12 credits through Fairfield University. Programs include a Traditional Academic Program, Black London Program, or Undergraduate Research Program.
Cultural and social activities will include:
• Guided walking tours
• Rugby and cricket matches
• Ballet and theater performances
• River boat cruise along the Thames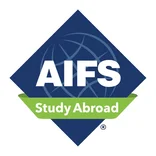 AIFS Study Abroad Scholarships, Grants & Financial Support
We believe a study abroad experience is an essential component of well-rounded university education and we are committed to providing financial assistance to as many students as possible in support of their goal to study abroad. AIFS also offers internship and study abroad + internship blended programs to support the development of personal and professional skills.