Term
Academic Year, Fall, Spring
View Other Details

Pricing

Price Details

Pre-Departure Services:

- Advising, @api Online Resources, Orientation Materials and Support, Mobile Phone, Peer Mentors, Social Networking, and Scholarships.

On-site Services:

- Airport Reception, Resident Director, API Center, On-Site Orientation, Housing (Including Meals and Laundry with Some Options), Tuition, Tutoring, Language and Culture Tools, Medical and Life Insurance, Excursions (Overnight, Day and International in some locations), Social and Cultural Activities, API Learning and Engagement Badge Program, Welcome and Farewell Group Meals, and Volunteer Opportunities.

Re-entry Services:

- Re-Entry Materials and Support, Post-Program Evaluation, Transcript, Alumni-Network, and Development Opportunities.

What's Included

Accommodation

Activities

Airport Transfers

Classes

Some Meals

Travel Insurance

Wifi
17 travelers are looking at this program
The University of Leeds is located 10 minutes from the city center. With more than 32,000 full-time students (of which over 25,000 are undergraduates), the university is one of the largest and most popular for U.K. students. In addition to English students, the University of Leeds hosts more than 7,000 international students! One of the attractions is the range of courses taught at the university, offering students from almost every field of study an array of stimulating classes. API students at the University of Leeds are surrounded by students who also want to be part of a vibrant, cosmopolitan campus life, in the heart of a city that reflects that spirit. Students are able to participate in sports clubs, social activities, attend music events and nationally-renowned theater performances at one of the biggest and best student unions in the U.K. Study abroad in Leeds with API!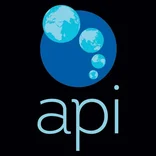 API Scholarships and Financial Aid Information
API awards approximately $500,000 in study abroad scholarships annually ranging from $250 -$1,000 per student.