View Other Details

Pricing

Price Details

Price may be an estimate, the lower end of a range, or from a previous term. Please see our website for specifics

What's Included

Accommodation

Activities

Classes

What's Included (Extra)

Please visit our website to see all that's included.
3 travelers are looking at this program
Sign on for an unforgettable summer in Athens, Greece, the oldest city in Europe. During your Summer in Greece, you'll take unique classes at Hellenic American University, but your classroom will extend into the city itself. Roam the rugged hillsides filled with lush wildflowers and gaze at the crystal blue Aegean Sea. Hop a ferry to Hydra to experience an island without cars or scooters. Delight in traditional cuisine with olive oil and feta cheese on every table. Basically, you'll bask in the warm hospitality of the Greeks on campus and in the city. How's that for an epic summer?
Program Highlights
Small, intimate school centrally located in Athens
Views of the ancient Acropolis from the top floor of a campus building
Greek cooking classes with fresh ingredients from local markets
Artful blend between ancient history and modernity in a 3,400-year-old city
Trips to iconic monuments from throughout Greece's rich history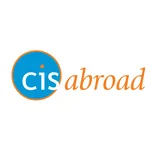 CISabroad Scholarships and Financial Aid
70% of all CISabroad students receive scholarships, grants, or discounts to study abroad. We're unapologetically committed to increasing access to international education for all students.