Term
Academic Year, Fall, Spring, Summer
View Other Details

Pricing

Price Details

Program Includes:

*Pre-departure Services: Advising, Orientation Materials and Support, Mobile Phone, Social Networking, Scholarships

*On-site Services: Airport Reception, Resident Director, On-Site Orientation, Housing, Tuition, Tutoring, Language and Cultural Tools, Medical Insurance, Excursions, Social and Cultural Activities, API Learning and Engagement Badge Program, Welcome and Farewell Group Meals

*Re-Entry Services: Re-Entry Materials and Support, Post-Program Evaluation, Transcript, Alumni Network, and more!

What's Included

Accommodation

Airport Transfers

Classes

Some Meals

Travel Insurance

Wifi
13 travelers are looking at this program
API offers comprehensive study abroad programs at the University of Limerick (UL), a fully accredited university that has gained a reputation for excellence in academics, innovation and course organization. Course offerings include topics in business, engineering, Irish studies, music, education & health sciences, computer and natural sciences. UL is also famous for its athletic facilities, and all students have the opportunity to participate in a university-sponsored rugby program. All transcripts are issued by the University of Limerick and are accompanied by a letter of translation. API students are also offered graduate options when choosing to study at the University of Limerick.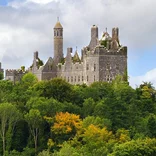 Students who choose to study abroad in Limerick with API at the University of Limerick (UL) have access to all four faculties on the UL campus for undergraduate and graduate studies. Courses are taught mainly by Irish instructors. Course choices are selected from the following disciplines: business, education, engineering, humanities, informatics and electronics, Irish studies and science. In all colleges/faculties, entrance to specific courses is subject to the approval of UL and completion of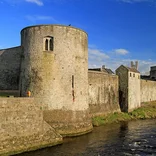 API students have several options for summer study abroad in Limerick, including business and Irish studies. The available tracks are taught at the 300 level, and combine academic rigor with opportunities to experience contemporary life in Ireland and view some spectacular scenery.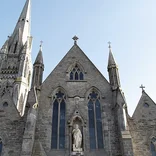 Graduate programs are available in the Kemmy Business School, the Faculty of Arts, Humanities and Social Sciences, the Faculty of Education and Health Sciences, the Faculty of Science and Engineering, and the Irish World Academy of Music and Dance. Courses typically run from September through May, or September through September. Students typically attend for 1-2 years at a time – not on a semester basis. The following page details areas in which graduate studies and degrees are available.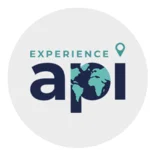 API Scholarships and Financial Aid Information
API awards approximately $500,000 in study abroad scholarships annually ranging from $250 -$1,000 per student.