View Other Details

Program Details

University

University of Limerick

Pricing

Price Details

Price may be an estimate, the lower end of a range, or from a previous term. Please see our website for specifics

What's Included

Accommodation

Activities

Classes

Meals

Travel Insurance

Wifi

What's Included (Extra)

Please visit our website to see all that's included.
6 travelers are looking at this program
Study abroad in Limerick, a tranquil Irish city that offers a small-town feel, a riverfront location, gorgeous castles, rugby matches, and much more. Our Summer in Limerick program is based at the University of Limerick, a progressive school with impressive modern facilities. Choose from courses in a variety of subjects that will introduce you to contemporary Irish culture. Then, participate in excursions across Ireland that complement your studies. In Limerick, you'll eat pub food, stroll along the River Shannon, marvel at Irish dancers, and explore the natural beauty of Ireland's western landscapes, loving every minute of it.
Program Highlights
Numerous activities and social events throughout the summer
Nearby 12th-century castles
Meal plan that covers breakfast, lunch, and dinner every day
Option of a six-week architecture and urban design course for six credits
A well-regarded, academically rigorous university
About University of Limerick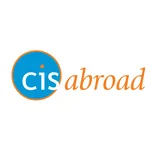 CISabroad Scholarships and Financial Aid
70% of all CISabroad students receive scholarships, grants, or discounts to study abroad. We're unapologetically committed to increasing access to international education for all students.