Term
Academic Year, Fall, Spring
Need-based funding, Merit-based funding, General grants/scholarships, BIPOC funding
View Other Details

Pricing

Price Details

Contact IES Abroad or see website for details: www.IESabroad.org/

What's Included

Accommodation

Classes

Wifi

What's Not Included

Airfare

Visa
9 travelers are looking at this program
Located on the Loire River, Nantes—France's sixth-largest city—has all the amenities of a big city: world-class museums, breathtaking cathedrals, a great public transportation system, and even its own château. But the best thing about Nantes for study abroad? It's small enough to feel like home.
Before long, you're blending in with local residents and university students, and saying "bonjour" to the shop keepers you pass on your way to class every day. This livable, accessible, and exciting city was the official EU 2013 Green Capital. It's something to celebrate when you study abroad in Nantes and can get around easily on the bus, tram, or by foot.
Immerse yourself in French language and culture in this city full of history and vibrant city life. You won't want to leave.
As part of IES Abroad's Global Good Commitment, IES Abroad employs sustainability measures in the following ways:
-Moving toward more sustainable Headquarters and Centers abroad
-Producing printed materials mindfully
-Hosting events and conferences in LEED-certified buildings
-Purchasing carbon offsets for staff air travel
-The formation of the IES Abroad Sustainability Team - a dedicated group of volunteers responsible for implementing sustainable practices across our organization. The team comprises of members across our Centers, departments, teams. It is truly a global effort, and we are better for it.
Program Highlights
Founded in 1965, IES Abroad has established a strong partnership with the University of Nantes
Enjoy the benefits of this partnership with access to university libraries, sport and other on-campus facilities, and IES Abroad's wealth of experience
Full immersion program creates a valuable cultural, linguistic, and academic experience
Carefully selected field-trips and excursions for travel around Nantes and France available to all students
Teaching internships for education majors available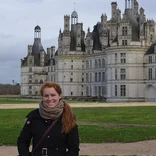 Improve your written and verbal proficiency in French through language and area studies courses and teaching internships, and learn about contemporary France and its role in the European Union. This program enjoys a close relationship with the Université de Nantes. You have access to the school's libraries, computer labs, cafeterias, and sports facilities, and are welcome to join student clubs and other social and sports organizations. You also can enroll in university courses.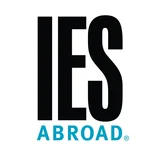 IES Abroad Scholarships and Financial Aid
Financial limitations shouldn't prevent you from studying abroad with us. That's why IES Abroad offers more than $6 million in scholarships and aid. IES Abroad offers a number of diversity scholarships and grants to provide opportunities for traditionally underrepresented communities in study abroad.