View Other Details

Pricing

Price Details

Price may be an estimate, the lower end of a range, or from a previous term. Please see our website for specifics.

What's Included

Accommodation

Activities

Classes

What's Included (Extra)

Please visit our website to see all that's included.
0 travelers are looking at this program
When in Rome, you can live like a true Italian in this ancient, iconic city. Our Summer in Rome program places you at the American University of Rome, located on top of the Janiculum, one of Rome's highest hills overlooking the city's historic center. You'll take innovative classes on a pine tree-studded urban campus, and you can easily explore Rome's impressive landmarks and ruins. The Colosseum will come alive as you see history first hand. Summer in Rome is abuzz with outdoor markets, festivals, and abundant cultural events. You'll truly experience a summer like no other.
Program Highlights
Small classes sizes guarantee individual academic attention
Varied courses taught by highly qualified faculty
World-renowned architecture, museums, and historical sites
A beautiful Mediterranean climate with comfortable weather
One day trip included, and two optional excursion add ons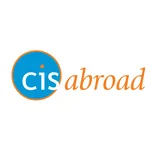 CISabroad Scholarships and Financial Aid
70% of all CISabroad students receive scholarships, grants, or discounts to study abroad. We're unapologetically committed to increasing access to international education for all students.