Term
Academic Year, Fall, Spring
View Other Details

Program Details

Program Type

Direct Enrollment

Pricing

What's Included (Extra)

Program fees include: tuition, housing, and health insurance
6 travelers are looking at this program
IES Abroad partners with Yonsei University, a prestigious private research university in Seoul and a trusted partner of IES Abroad's Study Abroad Foundation (SAF), to offer the Seoul Direct Enrollment - Yonsei University Program for Fall, Spring, and Academic Year terms.
Seoul is a dynamic metropolis where ancient history and modern life converge. And you might have heard that Seoul has been ranked the third "best student city" according to the QS World University Rankings® 2022! Winning factors include a "24/7" culture thanks to night markets, late-night tea houses, and 115 museums; nine major subway (plus bus) lines so everything feels convenient and a population of nearly 10 million people to enjoy all that it has to offer.
So picture it: you're walking across campus at Yonsei University listening to your favorite K-Pop songs, hoppang (steamed bun) from a pojangmacha (street cart) in hand, ready to take on the day in bustling Seoul.
Program Highlights
Choose from more than 500 English-taught courses across a wide variety of disciplines at Yonsei University.
You'll have access to Korean language instruction through intensive courses that are offered through Yonsei University's Korean Language Institute.
Feel at home and safe in Seoul while staying in well-located, comfortable housing for students; we know securing housing independently can be challenging.
Guaranteed comprehensive program assistance, from health insurance to a crisis management team who work 24/7 to keep you safe, healthy, and happy while abroad.
You'll have an individual IES Abroad Program Advisor—your #1 resource—to guide you before your study abroad adventure, from visa requirements to travel details.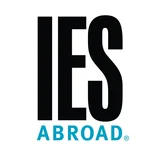 IES Abroad Scholarships and Financial Aid
Financial limitations shouldn't prevent you from studying abroad with us. That's why IES Abroad offers more than $6 million in scholarships and aid. IES Abroad offers a number of diversity scholarships and grants to provide opportunities for traditionally underrepresented communities in study abroad.