Term
Academic Year, Fall, Spring, Summer
View Other Details

Program Details

Housing

Dormitory

Host Family

Pricing

Price Details

Contact IES Abroad or see website for details.

What's Included

Accommodation

Some Activities

Airport Transfers

Wifi

What's Not Included

Airfare

Visa
6 travelers are looking at this program
You'll get the best of both worlds in Salamanca: the atmosphere of a university town—think bustling cafés and restaurants filled with students—and the charming hospitality of a small Spanish city. Stroll through Salamanca's Old City (a UNESCO World Heritage Site!), and you'll get lost in the beauty of the architecture, like the Baroque styling of Plaza Mayor in the heart of the city.
Practice your Spanish while ordering a café and immerse yourself in the university student scene. Many people flock to this university town because Salamancans' Spanish is one of the easiest to understand, making it easy to communicate and experience a full immersion into Spanish culture.
We want you to feel at home in Salamanca, so we do everything we can to help you integrate into life in the city. From internships to cultural activities (like a Spanish cooking class, tapas night, and wine tasting workshops), we make sure you have the most authentic study abroad experience possible.
Program Highlights
You have an individual IES Abroad Program Advisor to guide you before your study abroad adventure. From visa requirements to travel details, they are your #1 resource for preparing to study abroad.
Enroll in courses taught in Spanish and take electives in topics ranging from Spanish art to the role of women in Spanish history, and more.
Access study spaces, a computer lab, a small library, and wireless internet at the IES Center, located near the university campuses.
Participate in field trips to Sevilla & Granada, Portugal, Zamora, and more.
Choose to live with a host family or in a residence hall and take advantage of the opportunity to practice conversational Spanish.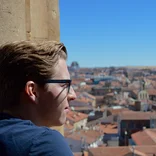 All students enrolled in this program take an IES Abroad-taught Spanish language course. Students who place into SP303 or higher will be able to take Spanish-taught area studies courses, as well. Regardless of prior semesters of Spanish, all students will have the option to take English-taught courses at our Center along with our local partner universities, the Universidad de Salamanca (USAL) and Universidad Pontificia de Salamanca (UPSA).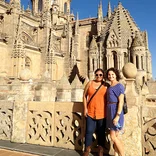 Designed for Psychology majors or minors, our Psychology Program is a collaboration between IES Abroad and the Universidad Pontificia de Salamanca, a prestigious university well known for its Psychology Studies. Courses will be taken at the IES Abroad Salamanca Center and Universidad Pontificia de Salamanca, and will be taught in English. You'll be able to practice your Spanish skills with a mandatory language course while in Salamanca.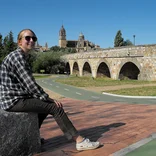 IES offers students the chance to learn Spanish alongside their academic majors this summer. You'll enroll in a 4-credit Spanish language course and a one-credit elective about a variety of topics in Spanish history and culture; beginning Spanish speakers will have a vocabulary course instead of the elective. This program will help students gain a meaningful cultural experience and a deeper knowledge of what it means to be a citizen of the world.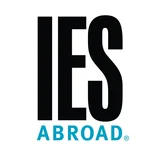 IES Abroad Scholarships and Financial Aid
Financial limitations shouldn't prevent you from studying abroad with us. That's why IES Abroad offers more than $6 million in scholarships and aid. IES Abroad offers a number of diversity scholarships and grants to provide opportunities for traditionally underrepresented communities in study abroad.