Term
Academic Year, Fall, Spring, Summer
View Other Details

Program Details

Degree Level

Bachelors

Masters

Housing

Apartment

Dormitory

Pricing

Price Details

Program Includes:

*Pre-departure Services: Advising, Orientation Materials and Support, Mobile Phone, Social Networking, Scholarships

*On-site Services: Airport Reception, Resident Director, On-Site Orientation, Housing, Tuition, Tutoring, Language and Cultural Tools, Medical Insurance, Excursions, Social and Cultural Activities, API Learning and Engagement Badge Program, Welcome and Farewell Group Meals

*Re-Entry Services: Re-Entry Materials and Support, Post-Program Evaluation, Transcript, Alumni Network, and more!

What's Included

Accommodation

Activities

Classes

Some Meals

Travel Insurance

Wifi
5 travelers are looking at this program
Students may study abroad in the UAE with API at the American University of Sharjah (AUS). AUS is consciously based upon the American system of higher education. The beautiful campus has been described by many as the "jewel of Sharjah" and is itself a must-see destination for tourists and dignitaries alike. Thoroughly grounded in Arab culture, AUS is a leading comprehensive coeducational university in the Gulf, serving students from the region and around the world.
Once a British protectorate, the United Arab Emirates (UAE) came together as one country when the seven emirates united in 1971. Arabic is the official language, but English is widely spoken. Ranked fourth in the world in oil resources, the UAE has one of the world's fastest-growing economies.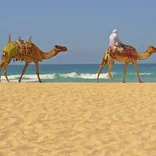 Students can elect to study abroad for summer, semester and academic year programs with API at the American University of Sharjah (AUS) choose from a range of undergraduate classes open to Emirati and international students.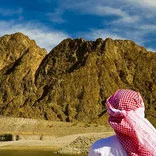 Students who choose to study abroad in Sharjah with API will enroll at the American University of Sharjah (AUS). The summer Intensive Arabic Language Program at the AUS is a 6-credit course aimed at developing elementary and beginning language skills through formal classroom instruction and daily conversation practice with a native speaker. Students will have 3 hours of class per day, 5 days per week, in addition to 1 hour of lab work each of those days.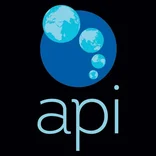 API Scholarships and Financial Aid Information
API awards approximately $500,000 in study abroad scholarships annually ranging from $250 -$1,000 per student.