Study Abroad
12 Great Books to Read Before Studying Abroad
Looking for travel inspiration that will put you in the right headspace to grow throughout your study abroad experience? Here are some of our top picks!
What a wild and wonderful thing it is to study abroad. Beyond the scenery and the cuisine and the independence, studying abroad affords you lots of time to expand your mind with a good book (what with all those long train rides and flights you'll be taking on weekend getaways). A coffee, a cafe table, and a crisply-folded paperback? It is, quite literally, the best.
So when Go Overseas asked me to recommend some books to read for students studying abroad, I was happy to oblige. Below you'll find my suggestions and recommendations, along with synopses and explanations of why I chose these books.
A coffee, a cafe table, and a crisply-folded paperback? It is, quite literally, the best.
So pour yourself a tea or coffee, find your literary nirvana, and let's talk about how to make your reading listen one of the best part of your study abroad.
Books that try to define home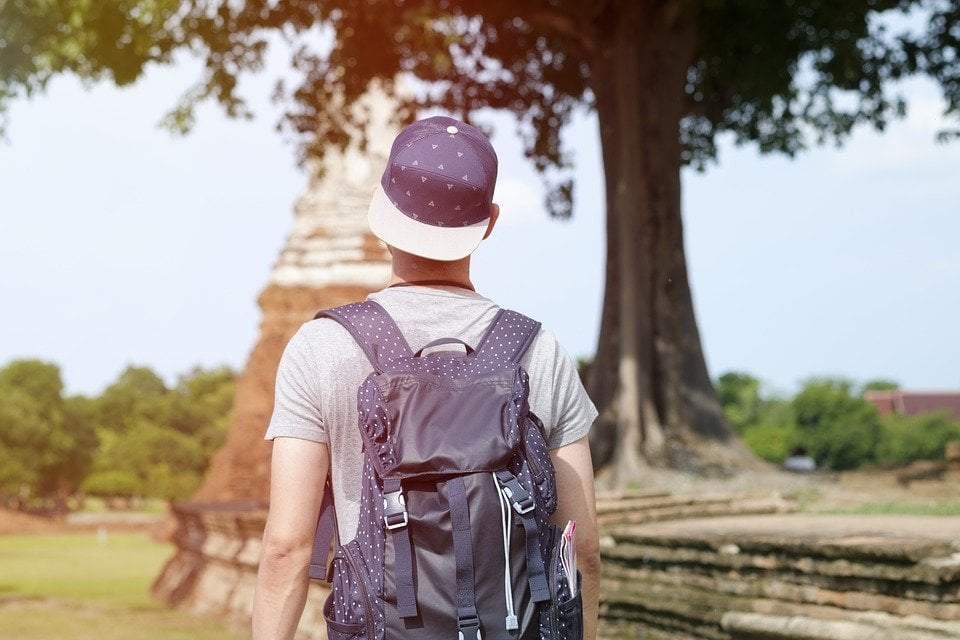 One of the eye-opening experiences of studying abroad is how it makes you question your definition of "home." We tend to describe home as the place we are from -- but studying abroad can make you change your opinion.
Many students who have long dreamed of visiting a certain place find themselves feeling more "at home" in that host country. They feel like they've found a place that they belong, like they were "meant to live there."
Home is where you find your mind and your heart working in harmony, and all it took was questioning how you defined "home."
To me and many others, that's Home. Home is where your soul kicks off its shoes and says, "Ahh." Home is where you find your mind and your heart working in harmony, and all it took was questioning how you defined "home."
For others, being abroad makes you think about where you're from in a different way. By being in the face of "the other", you define yourself and your place in the world.
Either way you go, these are some books that will help the student abroad to define what home can mean, and what home has meant to those who've come before them.
This wonderful collection of writings and essays by this Canadian-turned-American-turned-Frenchwoman has the tagline, "musings on land, tongue, and self."
Huston touches on how one's language instantly and irreversibly identifies them to others -- but how does that change when one speaks multiple languages? What does it mean to be counted in two (or more) groups at the same time? Surely these are questions you'll be eager to answer yourself if you're learning a language while studying abroad.
Named for the French expression meaning "to lose track or lose control," Losing North is the author's own reflections of her vanishing Canadian identity, and her emerging one as a citizen of the world -- soon to be you!
A short novel with many fantastic elements, this Brazilian fable is about a young shepherd boy who believes it is his destiny to travel to a far off land and seek a treasure he sees in his dreams.
A tiny boy in a great big world, the protagonist experiences the wonder and awe of travel, and learns that one's treasure is often found along the way and not at the destination. A surprise twist intertwines the concepts of "home" and "destiny," and makes for one charming and impactful novel that will get you thinking about how your travels as a study abroad student effect your concept of "home" and "destiny" as well.
One of the most beloved stories-for-adults-disguised-as-stories-for-kids, this enchanting little fable about a miniature planet, a pilot who crash lands in the desert, and a most peculiar and remarkable little boy is about what it means to be truly understood.
To adults, this understanding is only recognized as the clinical transfer of information. To a child (or someone with a child's heart), meaning is a much more meaningful thing. After all, sometimes a sheep is more than just a sheep.
Double bonus if you read the original version in French -- or any of the other 250+ languages it has been translated into over the past decades.
The real world is one of emotions, passions, and heated reactions. But what if you felt none of those? What if you were, wherever you went, a stranger?
Existential, we know, but this is the question of the classic French novel that tells the story of man in turns grieving, reveling, and killing, but with no emotional connection to his actions or their effects. What would home mean to you if you were but a vessel passing through the world? What would home mean if you rejected ever connecting yourself to anyone or anything? This novel seeks to explore those questions.
Books on that Provide Perspective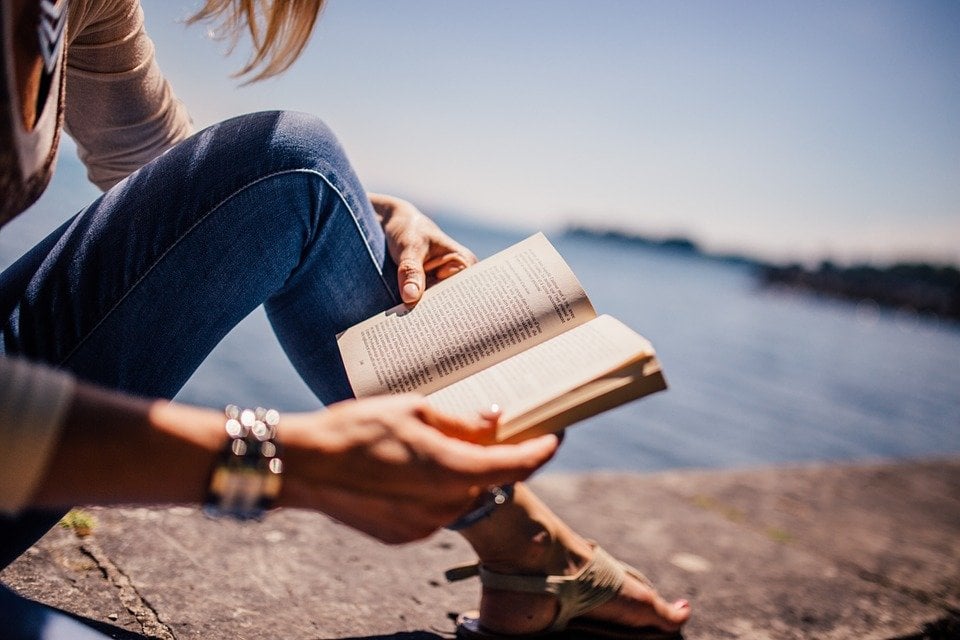 There's a school of philosophy that says people are generally good, but it's good to have some sort of government in place. What that government should look like -- and what its ultimate goal should be -- is a whole different story. For millennia scholars, poets, philosophers and kings have debated how best to rule.
But when studying abroad (and really, living abroad in general), many students realize that what's best for one country may not be best for another -- and that sometimes, a little outside perspective can be a fascinating thing.
Here are how some of the greatest minds of the last thousand years felt about government, how to rule, and how to lead. You might find your study abroad mind is in just the mood to chew it over.
5. 1984 by George Orwell
Patriotism can be a tricky thing. Sure, it's good to be proud, and it's natural to desire protection -- but at what point, and at what cost, do we reach the tipping point, where the balance swings from sensibility to psychosis? Orwell's classic about "Big Brother" is especially poignant when read abroad.
What is the best way to rule any given country on earth, and what is the role -- and responsibility -- of the citizens of that country when the government runs amok? Especially if you're studying abroad in a country where political turmoil is a larger reality than at home, this book will hold weightier relevance than usual while you're abroad.
One of the quirkiest and most beloved books of the twentieth century, this short novel takes an objective look at the absurdity of bureaucracy, the strangeness of culture, and the arbitrary nature of so many things that make up everyday life. Full of humor and memorable dialogue, The Hitchhiker's Guide invites us to question the absurdities of the processes we take for granted every day.
Plus, the main protagonist, Arthur Dent, spends the whole series exploring the galaxy -- a plot line that's sure to get you excited to embark on an adventure of your own!
7. Walden by Henry David Thoreau
The pinnacle of nineteenth century transcendentalist philosophy, Walden is the story of Thoreau's time spent living "deliberately" in the woods. The author seeks to cut straight to the essence of life by spurning the modern trappings of electricity, running water, and the like. From his experience, Thoreau shares lots of valuable insights about what one needs to be happy in ANY land - and will help the student abroad find the joys and truths in their own displaced experience.
The definitive military treatise of all time and perhaps the most famous Chinese work ever published, The Art of War is a wise, calculating, and frank look at the necessary evil of war. With insight deeply laced with ancient Chinese philosophy, this book is beloved by millions as a guide not just to war, but to life.
Students studying abroad in China should be particularly interested in this read -- since it will undoubtedly give you a better understanding of your new home around you and the cultural history of your new friends.
Jason's Personal Favs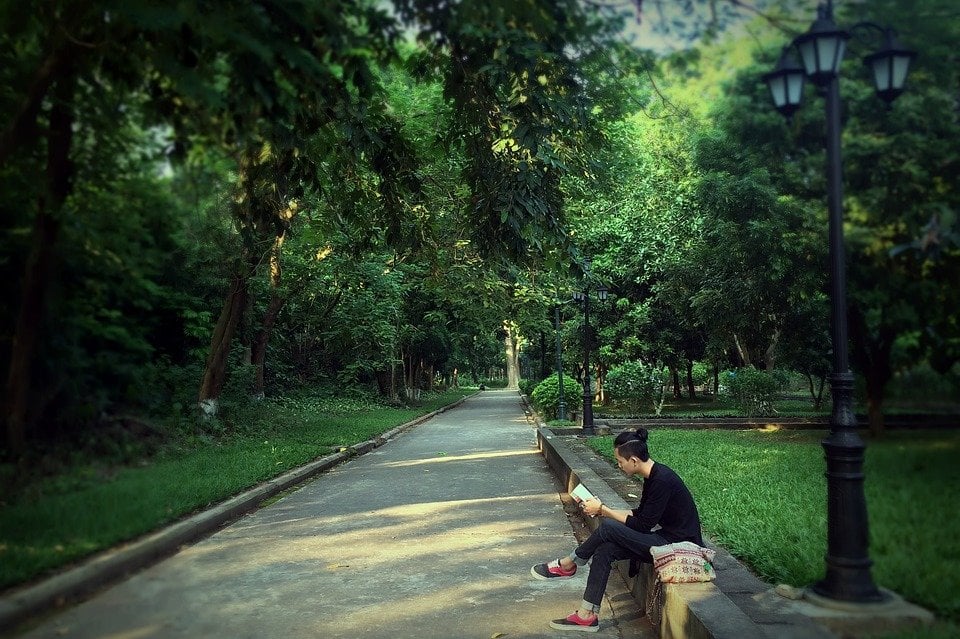 And of course, finally, I know you want to know which books I personally recommend. And never one to disappoint a crowd, I've provided them. I like each of these books below for different reasons, but all of them had profound impacts on my life, my outlook, and my own studies abroad.
Compiled after his death, this is a collection of first-person accounts of Hemingway's time as a young writer in Paris in the 1920's. Full of the romance and imagery every young writer evokes when thinking of Paris, Hemingway's version of the city is the one that I choose to cling to -- one of talented artists freely exchanging ideas while mingling on beautiful streets eating wonderful food.
If you're studying in Paris as I did -- or just appreciate a hell of a love letter to a city -- check this one out. And perhaps it will inspire you to keep your own record of your study abroad experience as well!
What would you do if you were born with the knowledge that the Earth was going to be destroyed by a comet in your lifetime? And what if nobody else knew? Everything Matters! explores with intelligence and heart how relationships, love, ambition, and consequences are changed when you can already see the guillotine looming over your head.
Would anything even matter? Or, would everything matter? This is my number one favorite book of all time, and it settles upon an answer I absolutely love. We hope that by reading this on your study abroad, you find some answers to questions about your relationships at home and with your new friends, and those surrounding the things that are most important to you in life.
Told as a conversation between the great king Kublai Khan and his royal explorer Marco Polo, this enchanting novel is an explorer's poetic description of cities he has seen in his travels -- imaginary cities that do not exist in the real world.
He describes cities with no walls or floors but with water pipes running vertically where they normally would. He describes cities with long, winding hallways for men who are constantly in pursuit of something. With gorgeous prose and a nearly spiritual reverence for the "idea" of the fifty-five cities depicted, this book is a treasure to anyone studying abroad and experiencing the wonder of their own "invisible" cities for the first time.
12. The Quran / Bible / Bhagavad Gita / Torah / Local Religious Text
I do not know why we are here, and I do not know how we got here. However, for thousands of years, humanity's experience of the world has been shaped by a select few ancient religious texts that seek to offer an explanation.
Whether you agree with the conclusions they draw or not, it is an advisable and prudent thing as a traveler to make yourself familiar with the local text of choice. Often, these religious texts will offer invaluable insight into the moral and ethical customs of the area's people, and a shared knowledge of these things can only lead to understanding, empathy, and connection. For that alone, I think everyone should read them while traveling.
Read On
So there you have them, you globetrotting bookworm extraordinaire! My picks for your study abroad reading list are just the starting point, though. If you like some of these, check out others like them. Or, if you hate these, well, I apologize. I really did my best.
Studying abroad is an experience that opens your heart and opens your mind, and if you fill both of those up again with wonderful, life-changing literature, you've got the recipe for a great time traveling.