Study Abroad
10 Reasons Why Every Student Should Study Abroad
Get inspired to study abroad through a list of 10 of the many benefits students report experiencing from their time overseas.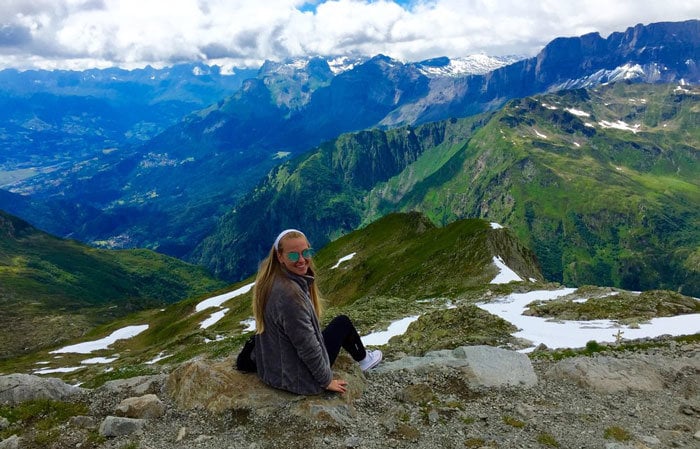 In the months leading up to my freshman year of university, I read a variety of self-help articles and books about ensuring a successful college experience. The common consensus among everything I read was that studying abroad was one of the most enriching and unforgettable experiences that you could have in college.
A few years later, after a study abroad experience in Paris, France, I quickly saw firsthand how my own time studying abroad shaped and changed me for the better. There were a multitude of reasons why I chose to do so and why I believe you should too if presented with the opportunity.
Wondering if you should study abroad? Read on for 10 reasons why you should take the leap and study abroad.
1. You'll gain a new perspective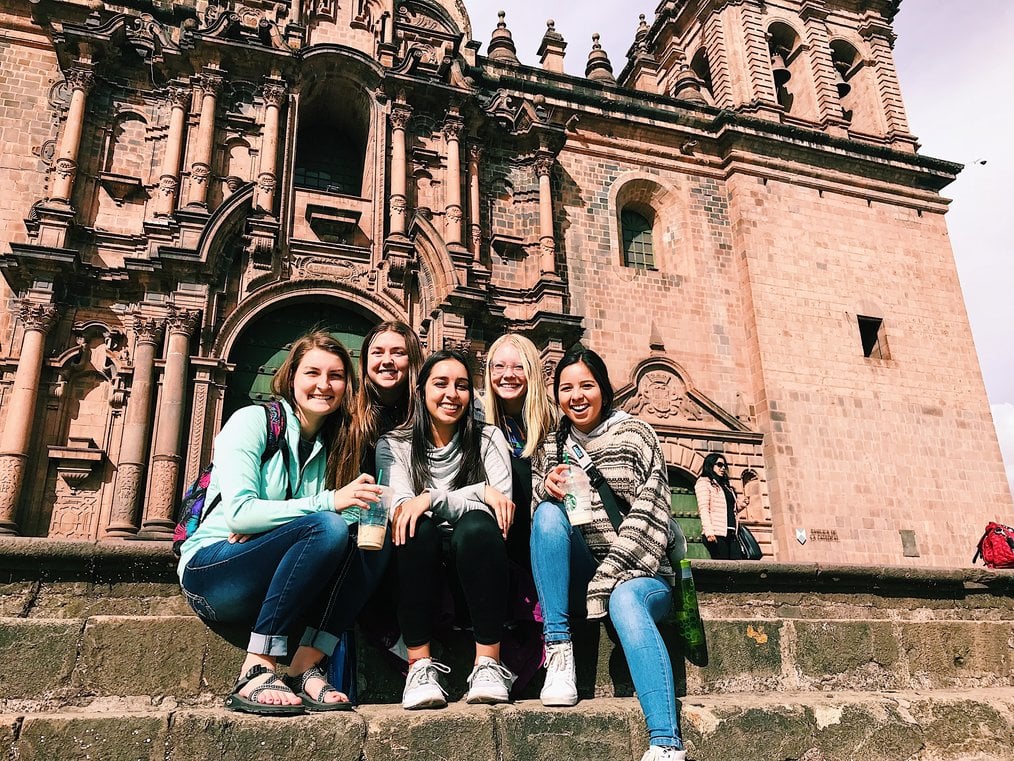 One of the biggest takeaways from my own experience studying overseas was the ability to see my home country and school through a new lens. Integrating myself into a school system abroad opened my eyes to new perspectives from classmates from around the world. Hearing their interpretations of various events or figures gave me insight into how my country is perceived and how different people approach various situations. It gave me a chance to reflect on myself and my own ways of thinking and how to improve them.
2. You can take unique classes you wouldn't be able to take back home
Every university has a few classes that are unique to the school or its location. Studying abroad at an international institution offers you an opportunity to enroll in classes you otherwise wouldn't have had the chance to take. For me, I capitalized on the occasion to take a modern world history class taught in French.
Since I already had what I thought was a thorough understanding of world history, I thought my main challenge in this course would be learning entirely in French. I was surprised to find that the class material was new to me. Though we were examining the same events that I had studied in my history courses back home, this time, I heard about the events from a European perspective. It was the same story, simply told by a different narrator.
This served as another lesson about the importance of seeing things from others' points of view.
3. You can learn history through immersive experiences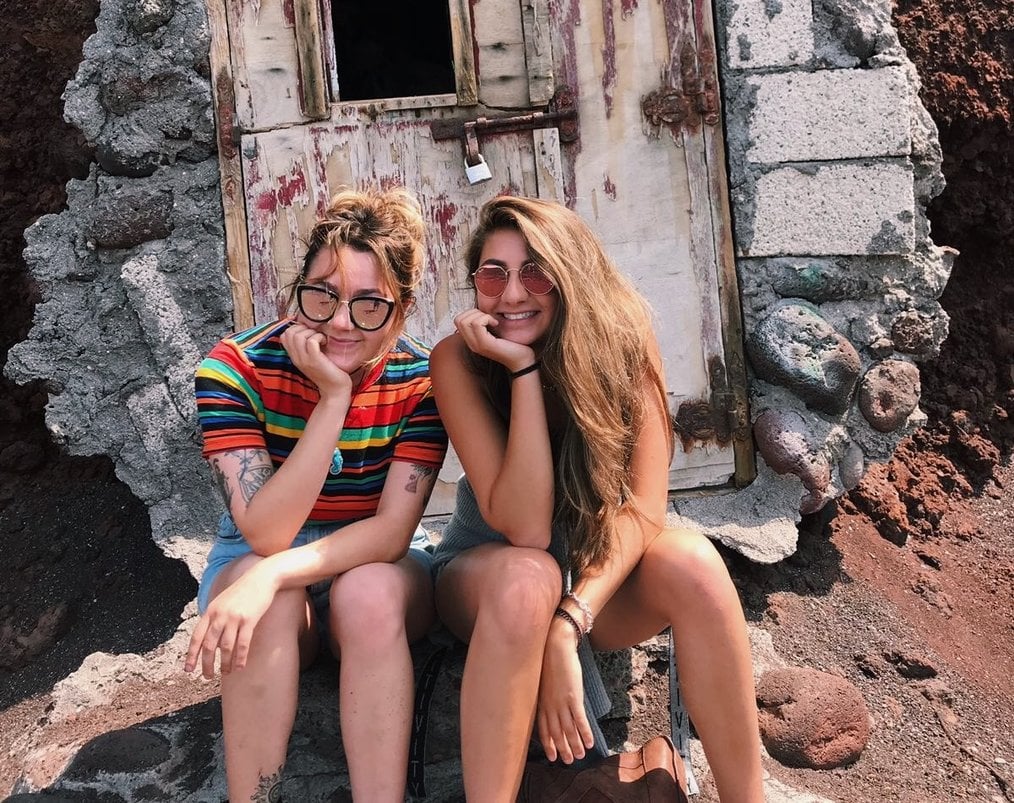 Whether you're going to Europe, Asia, South America, or anywhere else in the world for your studies, another benefit of going overseas is being able to learn about the history of the location while being there.
During my exchange in Paris, I was fortunate enough to visit the Palace of Fontainebleau and learn about the numerous kings who once resided within those walls. Simply walking the streets of Paris was a lesson in history, with the beautiful Haussmanian architecture that adorns the city. Being in a place that has seen so much taught me more than I ever could have learned from reading a textbook.
Anastasia, an alum from the University of Aukland in New Zealand, speaks of this same immersive history lesson in their program review:
"I've learned a lot about the native Maori culture from my studies here, as well as the environmental policies that New Zealand implements which should be an example to the rest of the world."
4. You'll improve your ability to adapt
Even if you don't realize it, traveling always changes the way you think and makes you more adaptable and flexible. Studying abroad amplifies this because you almost always study abroad for a longer span of time than when you travel or take a vacation. You learn to navigate a new school, city, country, and social situation.
When returning to the United States at the end of my semester in France, I had a fresh take on problem-solving. I thought I was already open-minded before I left, but going overseas helped me expand my thoughts further. Thanks to my time abroad, I learned to approach problems differently and learn to adapt to new situations as smoothly as possible.
5. You'll gain independence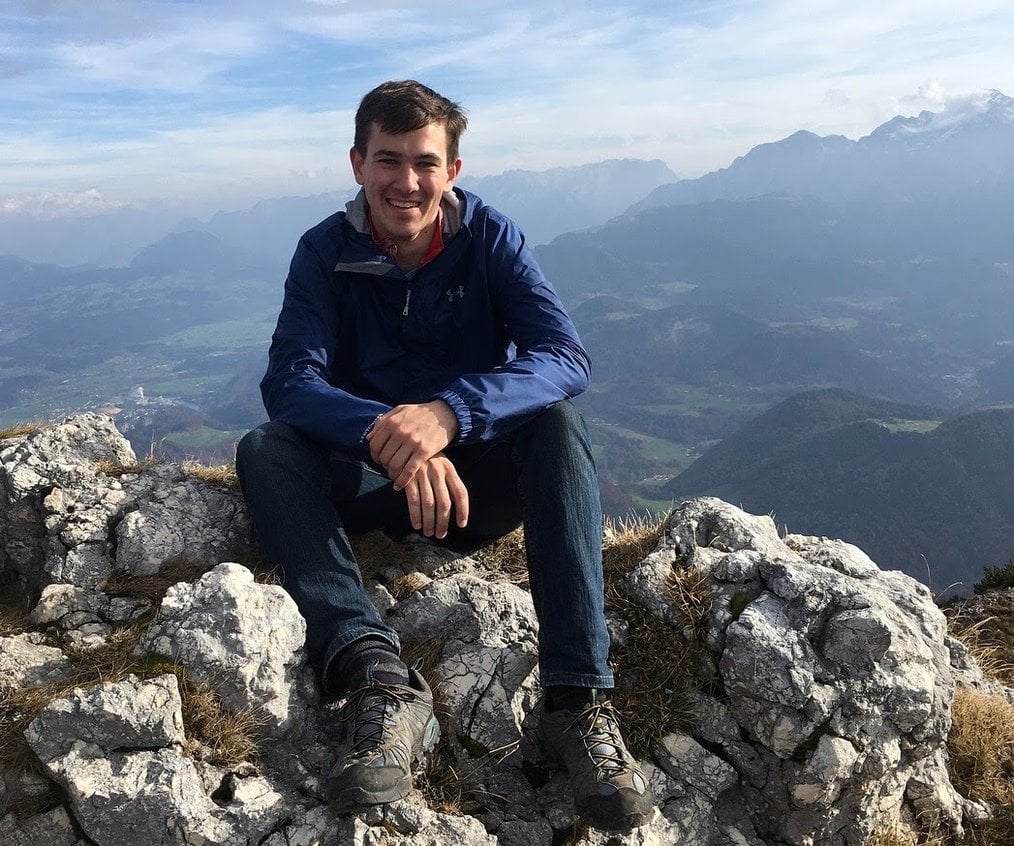 "Four months after my study abroad I still think about Australia every single day. I dream about my daily beach walks and swimming in the aqua waters. Somehow all the trips, beach days, classes, and movie nights in the apartment helped me develop into a more independent and open-minded person."
6. You'll gain international experience and a global network
Having international experience on your resume gives you an advantage when it comes time to apply to jobs. Employers value the independence, adaptability, and flexibility that you'll develop from going overseas.
Studying abroad also gives you the opportunity to meet others from around the globe and grow your network, both personal and professional. Depending on what your host institution's policies are on research and internships, going overseas may also help you get your foot in the door for future work opportunities in your field.
7. You can immerse yourself in another language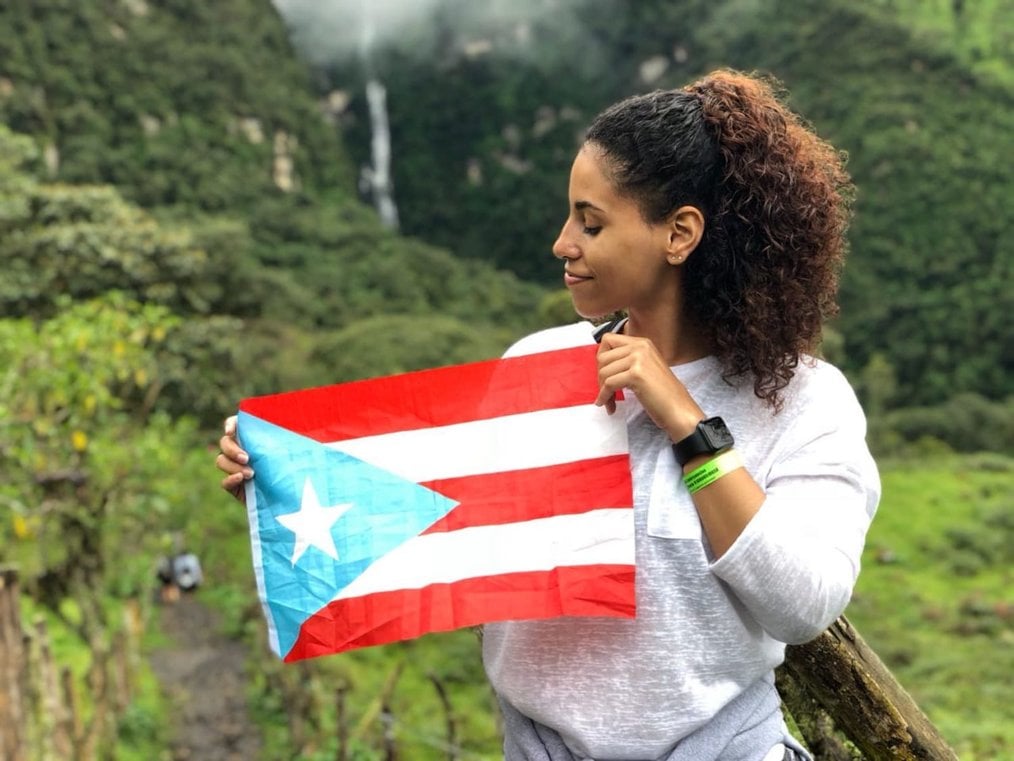 If you already know the basics of another language or have always wanted to learn, this is your opportunity! There truly is no better way to master a language than to move to a country where it's the predominant and official language. By immersing yourself in the country, language, and culture, you'll learn to gain fluency significantly faster than any other language learning approach.
It's best if you have a basic understanding of the language before jumping into a fully immersive language experience; however, many programs are designed for novices and many universities around the globe even offer classes in English.
8. You'll see the contrast between living abroad and short-term travel
Studying abroad is one of the most accessible ways to live abroad. You can truly immerse yourself in the culture and customs, much more than you could as a tourist visiting for a week or two. Many programs also offer the option of living with a host family for the duration, which is another fantastic way to authentically experience your host country.
Elizabeth, an USAC alum who studied abroad in Heredia, Costa Rica shared her experience living with a host family.
"I loved getting to know my host family and learning to speak Spanish more fluently with them. I knew the city and walked its streets as someone who lived there (even though I got lost many times). This experience improved my Spanish tenfold, introduced me to beautiful locations and wonderful people, [and] introduced me to a new culture that made me also reflect on my own."
Having the experience of living overseas helps cultivate empathy. In this day and age of globalization, it's so important to understand where others come from.
9. You'll see new places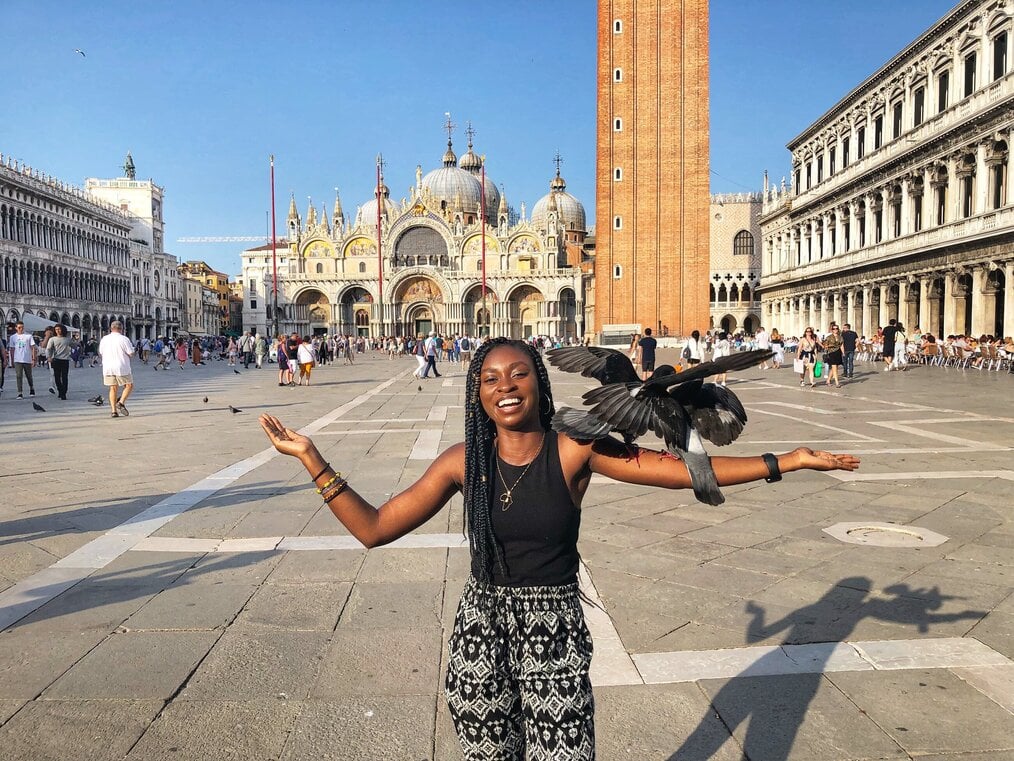 Another obvious perk of studying abroad is that you get to be somewhere new. If you've always wanted to go to Japan, why not study abroad there? Beyond the city where you'll live for school, you can also venture out a bit further and experience other parts of your host country, or even neighboring nations.
During my exchange in Paris, I took the opportunity to begin traveling solo to nearby countries, like the U.K., Germany, and Spain, among many others. This was a powerful experience for me, as it taught me a lot about enjoying my own company and independence.
10. You'll develop life-long friendships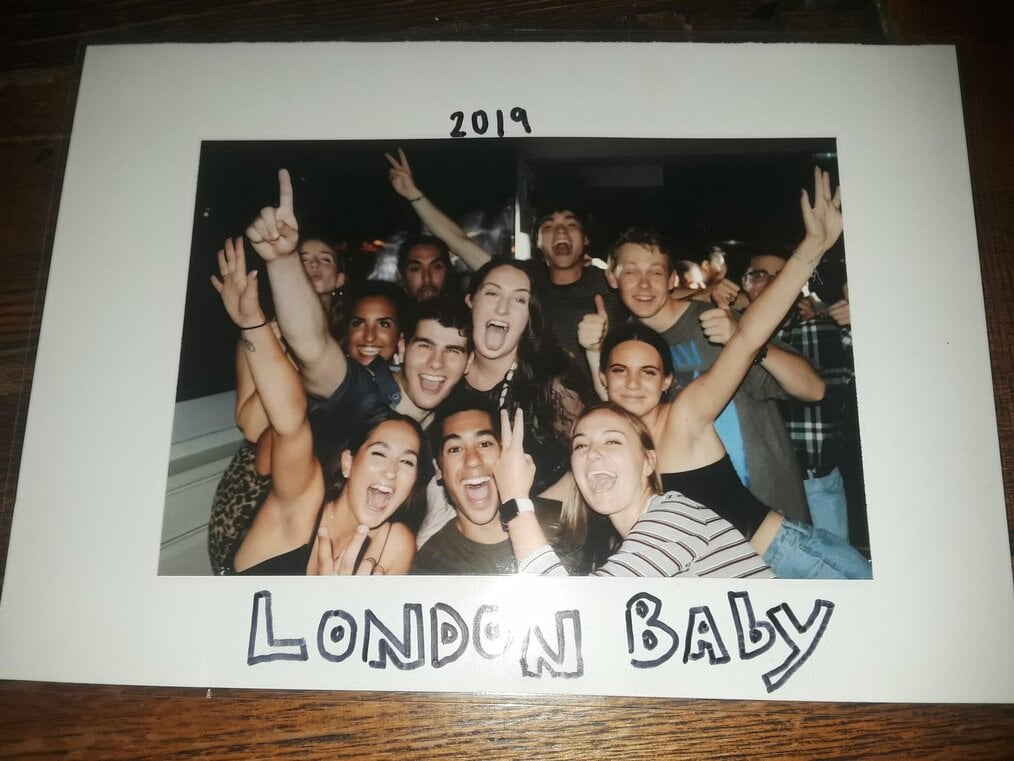 Studying abroad provides an excellent opportunity to meet new people from all over the world, many of whom will become life-long friends. The connections made while studying abroad can provide a network of support and opportunities long after the program is over.
During my semester overseas, I met so many fascinating, lovely people from around the world who changed the way I perceive myself and the world. The friends and memories I made during that time have stayed with me since.
separator_solid
---
These are just 10 of the countless benefits
Despite my mother's initial apprehension in allowing me to study abroad, she ultimately agreed because she knew what a beneficial and life-changing experience it would be for me. Studying abroad shapes who you are and how you view the world; these are just some of the amazing reasons why you should study abroad, but you're sure to discover your own once you're abroad. If you have the opportunity to go overseas, seize the chance and don't look back.
These 10 reasons why every student should study abroad are just the beginning! A quick skim of the thousands of program reviews right here at Go Overseas highlight the various ways this experience has impacted the lives of study abroad alum.
Make the most out of your study abroad experience by finding the right program and preparing properly.
Keep reading: