Internships Abroad
How to Get a Paid Internship in South America
Interning in another country can be an intimidating but rewarding task. Here are five quick tips for finding a paid internship in South America.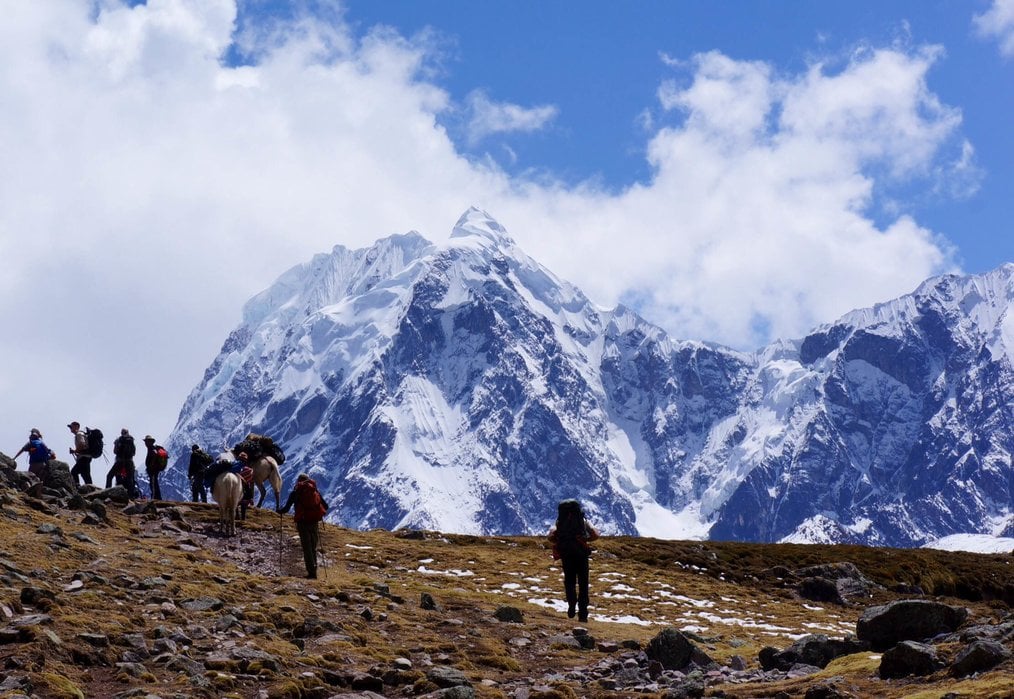 Many organizations offer unpaid internships abroad. In exchange for a program fee, you may receive college credit, housing, meals, transportation, and on-the-ground support. However, working in exchange for class credit or covered living expenses isn't viable for everyone. If your circumstances or goals don't align with an unpaid internship, seeking a paid internship abroad may be the best of both worlds for you.
The problem is: how does one go about finding an internship independently - one that can both pay the bills and bolster your resume!?
If you're wondering how to get a paid internship in South America, look no further. The following steps will help jump-start your search and motivate you to find the internship of your dreams.
Step 1: Choose Your Field of Interest
Before you search and apply for a paid internship abroad, you must first decide what type of work you want to partake in and what you're qualified for. For those interested in agriculture, farming, or the environment, World Wide Opportunities on Organic Farms (WWOOF) offers a great organic farming exchange program. In return for volunteer help, WWOOF hosts offer food, accommodation, and opportunities to learn about organic lifestyles.
Another option is teaching English in return for a small stipend. Local governments sponsor teachers to improve the level of English literacy for students. Teachers can live with host families while receiving modest pay for their job.
If you already have experience studying in or traveling through multiple countries but are now looking for a place to settle down for a while, a local travel agency could be a great place to work. Doing a quick search such as "Travel Agencies in Bolivia" will yield a multitude of results. Other popular internship fields include health care, journalism, law, and childcare.
These are just a few of the potential options to intern in South America, but deciding what type of work best fits your career goals is essential to narrow down the job search. Another thing to remember is the experience you get from interning abroad doesn't necessarily have to directly relate to your career or degree, as the skills you'll gain will set your resume apart regardless. Seeking an internship abroad is instead an excellent opportunity to find work that inspires you and to try something new.
Step 2: Begin Your Internship Search
Once you've identified the job field(s) you'd be interested in working in, it's time to begin your internship search. Here at Go Overseas, we strive to make the search for a job or internship abroad easy. You can start a search based on desired location and industry. From there, you will be provided with a list of high-quality programs from reputable organizations, which will include real alumni reviews. Although many of these ask for a program fee, be sure to seek out scholarships, discounts, or any work-study type programs to help alleviate the cost.
Believe it or not, Craigslist is used all around the world and is especially popular for expats in South America. Use the site to search your country of interest to find positions in tourism, translation, teaching, and journalism, to name a few. Although the post may be for a full-time job, be sure to reach out to the company and inquire about any part-time or internship options.
To expand your search even further, there are many high-quality job boards, including here at Go Overseas, where organizations can post positions for which they're currently hiring. Additionally, international job fairs pop up in nearly every city and are a great way to network.
While starting an international internship search is intimidating, you're not the first person that has wanted to intern abroad! Especially in larger cities, expats are very friendly and tend to help each other when abroad. Search Facebook, LinkedIn, and other social media platforms for expat groups and begin networking online. You'll be amazed at the quality of advice and opportunities that pop up regularly in these groups, and you may even find the perfect internship for you!
If the search feels overwhelming or endless, don't give up! Finding a paid internship in South America is very possible, but it may take some persistence to find one that fits your lifestyle and career goals.
Step 3: Apply!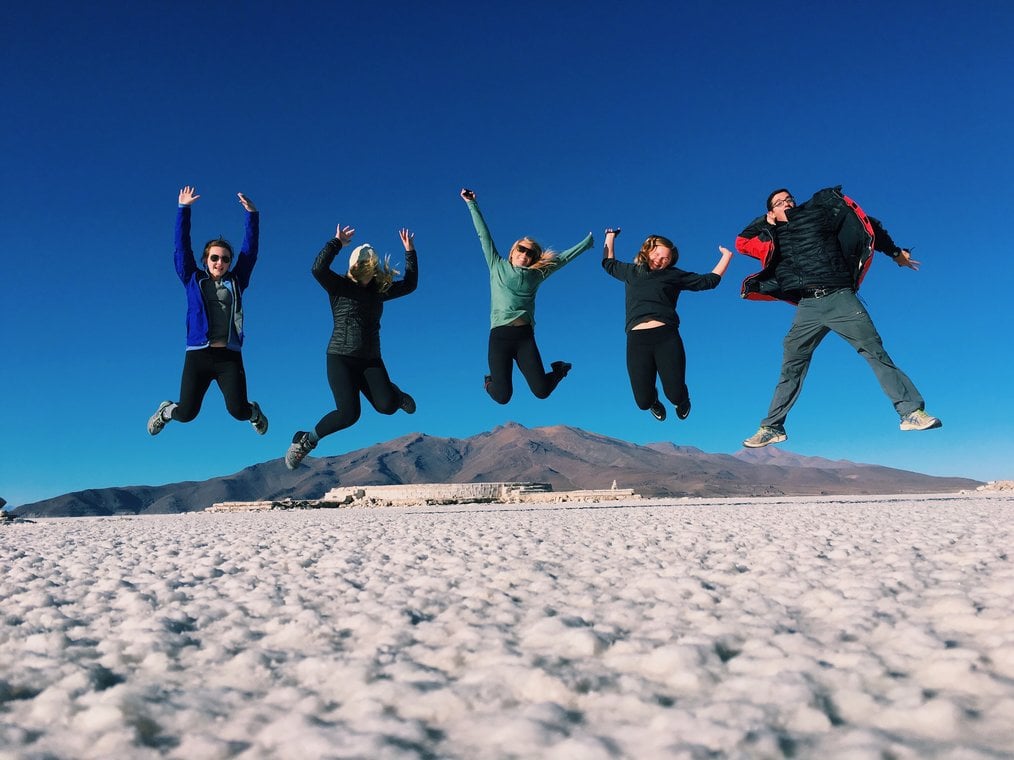 Countries in South America have unique resume and cover letter specifications.
Quick Tips For Your Applications:
Dear Sir / Madam = Distinguidos Señores
I am writing to enquire about… = Escribo para pedir información sobre...
Your company was highly recommended by… = Su compañía fue muy recomendada por...
Should you need any further information, please do not hesitate to contact me. = Si requiere información adicional, no dude en contactarme.
I look forward to hearing from you soon. = Espero tener noticias de usted pronto.
Yours sincerely = Atentamente
In Peru, it is better to call than it is to send an application via e-mail. To ensure your request has been received, make sure to submit your application, then call and follow up to confirm its receipt. It's essential to have familiarity with the local language, whether it is Spanish or Portuguese. Employers are taking a risk by hiring international workers, so you will need to prove that you worth hiring over a local candidate.
Before you accept a job in any country, make sure that you and your employer have agreed on how much you will be paid, when you will be paid, what other benefits you'll receive, and how long the job will last. Additionally, confirm the job meets your visa requirements, and they're willing to sponsor you if needed.
In Argentina, appearance is very important and dressing well is a must. Whether interviewing in person or via Skype, make sure to present yourself professionally.
When applying for jobs in Brazil, you must submit your resume in Portuguese. You may also choose to submit it in both English and Portuguese.
Be sure to use the "usted" form of Spanish when speaking in a business setting. It is better to err on the professional side when having a conversation or writing a professional e-mail or document. Listen for cues to determine if your colleagues address each other as "tú" or "usted".
Resumes need to be very detailed and can even be more personal than those in the United States, for example. Here are some guidelines on what to include, and in what order:
Personal details: Full name, date and place of birth, marital status, home address, e-mail, phone number, etc.
Education: Degrees, courses, academic accomplishments (include dates and locations)
Extracurricular activities: Additional courses, seminars, clubs (include dates and locations)
Professional experience: Work experience, including date, location, company name, job title and tasks
Language: Complete list of languages spoken and level of fluency
Computer Skills: Software you are familiar with
Miscellaneous: Any additional information, availability, drivers license, military service, etc.
Step 4: Requirements and Visas
Once you've arranged for your internship to begin, be sure that you have the necessary legal documents. If your employer does not help you with this, use a website like VisaHQ to determine the type of visa, if any, you need to acquire before beginning your internship.
Do your research! Some countries like Argentina and Brazil require you to do all of the paperwork at a local embassy or consulate before arriving in South America. However, other countries like Peru will allow you to arrive in the country first before worrying about any formal documentation.
Step 5: Have an Open Mind
Perhaps you can't find the paid internship of your dreams, and that's okay!
If you're willing and able to take an unpaid internship or work exchange, the number of available opportunities will grow tremendously. Instead of paying a salary, some internships will either offer food, housing, or both in exchange for your work.
Be Resilient!
Don't give up when looking for paid internships in South America. There are many great resources to help you connect with organizations and employers and network with fellow travelers. Using these resources consistently will greatly increase your chance of finding that life-changing positions interning abroad in South America.
Inspiring Internships in South America: