Volunteer Abroad
What to Know About WWOOFing Around the World
Learn how to travel on a budget and gain unique experiences through Worldwide Opportunities on Organic Farms (WWOOF).
There are a wide variety of ways to volunteer on farms abroad, but WWOOFing is, perhaps, the most popular. WWOOF, an acronym for Worldwide Opportunities on Organic Farms, is a grassroots organization that has been pairing volunteers with host farms since 1971.
Generally referred to as WWOOFers, the volunteers do roughly four to six hours of work up to six days per week, in exchange for room and board. Through this organization, you can apply to volunteer with hosts all around the world. Currently, WWOOFing is possible in over 60 countries. There are thousands of farms to choose from with an array of offerings, anything from working on a vineyard to weaving.
The majority of options tend to involve manual labor, so don't expect WWOOFing to be a relaxing month on a bucolic pasture. If you want to be a WWOOFer you have to commit to working hard and living in potentially basic conditions that you're not accustomed to. If you do follow through with this educational, character-building experience, you'll likely leave with a new perspective on a culture and lifestyle that might otherwise feel totally foreign.
WWOOFing can be a life changing experience, but it can also come with serious challenges so it's important to know exactly what you're getting yourself into. From my own experience WWOOFing in South America, I can tell you that communication is the most important tool in your belt when it comes to choosing a farm and getting the most out of your experience. This article should give you a better sense of what to expect and how to go about making sure your experience is positive and fulfilling.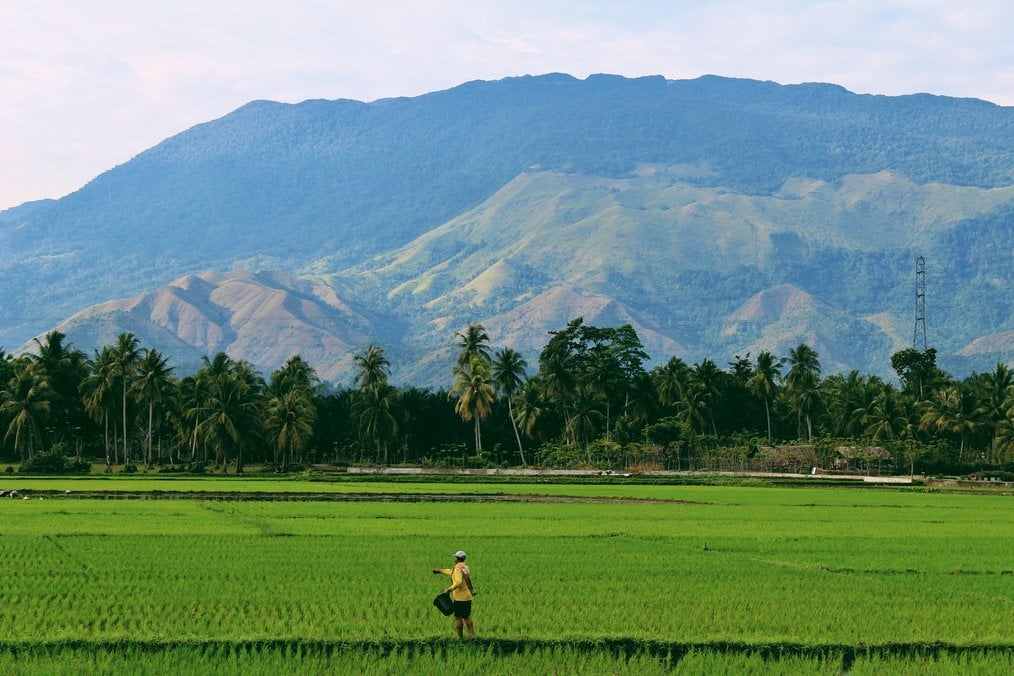 The Benefits of WWOOFing
The benefits to living and working on an organic farm are truly amazing. As a WWOOFer you'll get to:
Meet new people: This is by far the most wonderful part of WWOOFing. Not only will you form meaningful relationships with your hosts, but you'll also often make friends with other volunteers working on the farm or locals in the community. On all three of the farms I've worked on, I developed close friendships with all of my hosts, exchanging recipes, language practice, travel stories, and plenty of laughs. And I've also been lucky to get to overlap with other volunteers who have become life-long friends and travel companions. Not all farms will host multiple WWOOFers at a time, but if the social aspect is important to you, this might be something to seek out.
Explore off the beaten path: While you may be located within commuting distance of a major city, you'll most likely be based quite rurally, giving you a unique cultural experience in a new place. One of the farms I worked on was a vineyard in Argentina. I happened to be there during the annual harvest which was a massive regional celebration, complete with parades, parties, and even a beauty competition! I felt so lucky to be in such a small, rural town during that time, otherwise I never would have had such an interesting experience with Argentinian culture.
Eat amazing food: What's the best part of living and working on an organic farm? Eating the fresh produce of course! While this isn't a given for all farms, many hosts will allow volunteers full access to all home-grown fruits and veggies which means you'll be eating fresh, healthy, and sustainably. Plus, many hosts will want to share cooking duties, so you may get the opportunity to learn how to make local dishes and even cook some of your favorite dishes from home for your new friends.
Learn new skills: I never thought I'd know the ins and outs of Argentinian wine production, but after a few months on the vineyard I learned more than I ever could have imagined about farming, cultivation, harvesting cycles, and sustainable water usage. While I don't use these skills in my day to day life, I find that having a better understanding of how food is grown and where it comes from has given me a more holistic understanding of agriculture and how I can be a conscious consumer.
Practice a new language: Depending on where you go and what your language abilities are, you might have the opportunity to learn a new language or practice one you've already been studying. I was already fluent in Spanish when I spent time on farms in Argentina and Uruguay, but I took the opportunity to connect with my hosts by exchanging English language help for some basic tutorials in the local indigenous language, Guaraní,
While free room and board is a big draw for many volunteers (myself included), the experience you can end up having is so much more than that. It's not only a very financially practical way of traveling, but it's a unique way to have a truly immersive experience overseas.
Popular Countries for WWOOFing
It is possible to WWOOF in almost every country on earth, but here are a few of the countries with a wide variety of interesting opportunities.
Ireland
Sheep, veggies, and green rolling hills all around. Plus, there are around 200 hosts to choose from. Ireland is a pricey country for budget travelers, but WWOOFing can make the trip financially accessible. As an English speaking country, this is a great choice for any and all English speakers, though the strong accents in rural areas can be a bit tough to make out at times, especially for non-native speakers. The entire country is blanketed with lush greenery and the temperate weather is generally pleasant year round so you can WWOOF during any season without much hassle.
Italy
Another hotspot for vineyards as well as olives and beekeeping opportunities. The country is incredibly popular with tourists and honeymooners, but WWOOFing here will give you an entirely different perspective of authentic Italian culture, language, and lifestyle instead of the typical beaten path. You can immerse yourself in winemaking, olive harvesting, or any of the other offerings within this Mediterranean nation.
Costa Rica
A country renowned for their organic farming practices among the South/Central American countries as well as rainforests, beaches, mountains and waterfalls in a tropical climate. You can learn about ecotourism in the best destination for it. Costa Rica is a perfect winter WWOOFing destination.
France
Plenty of vineyards for all you wine lovers out there! There are well over 1000 hosts in France, making it one of the top countries for WWOOFing. Learn how to bake French bread at a boulangerie, or work on a lavender field in the south. Imagine bringing your new French baking skills home to share.
Nepal
Nepal is an ideal destination for adventurous WWOOFers who are hoping to combine farming with adventure travel. On your weekends off from harvesting local crops, considering exploring Kathmandu or immerse yourself in the Himalayas and trek to one of the many breathtaking mountains throughout the country, Treks can be expensive, but otherwise Nepal tends to be an affordable destination for most travelers.
New Zealand
Another English-speaking nation with a dramatic landscape and unique farming options. Adventurers flock to New Zealand for the array of outdoor activities. You can bungee jump, hike, swim, kayak, climb, surf, scuba dive, raft, and skydive. On top of that, Lord of the Rings fans can visit the hobbit houses. If you're particularly interested in working with livestock and don't mind a long flight, New Zealand is an idyllic setting for volunteering.
South Africa
A thriving aquaculture industry for those of you who have a passion for fishing. Located in the southern hemisphere, the seasons are reversed, so if you want to WWOOF in the summer without sweltering temperatures, South Africa provides a mild climate during our summer months. Going on a safari on an off day sounds pretty neat too.
United States
Whether you are from the US or not, the States is a great place for WWOOFing because of the varied climates, landscapes, and agricultural products. Hawaii alone has almost 400 hosts! Plus, WWOOFing domestically (if you live in the US) is a great way to cut down on living expenses (bye, rent!) while exploring your own backyard and sharpening a variety of skills. You won't have to pay for that costly international flight, making domestic WWOOFing an incredibly affordable option.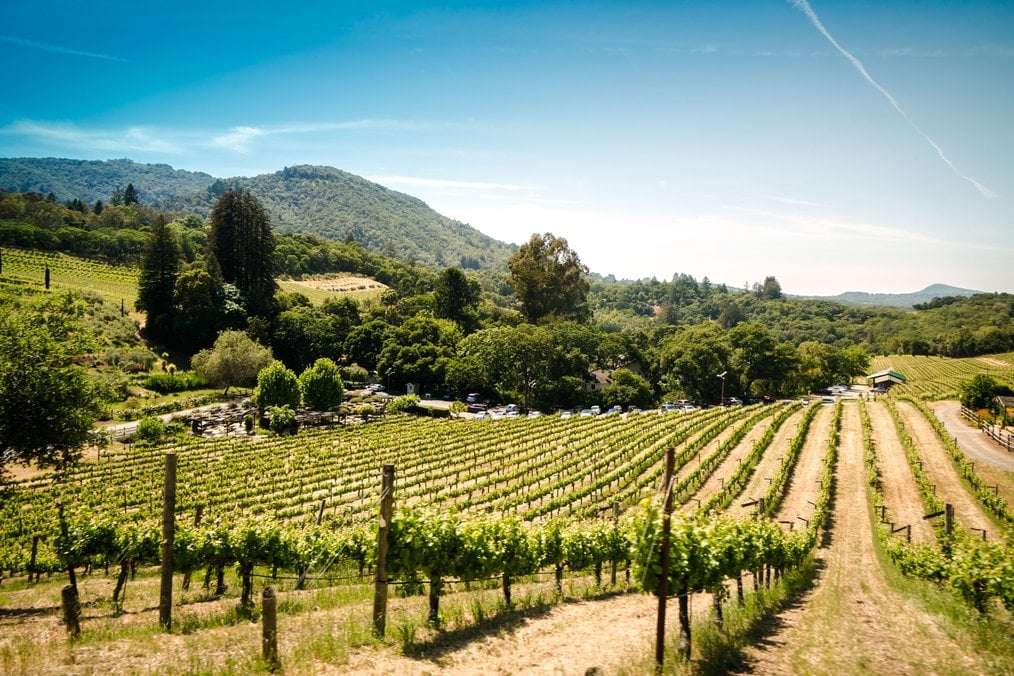 What to Consider Before WWOOFing
Before you grab a plane ticket and take off on a WWOOFing adventure, there are a few logistics to keep in mind. If you consider each of these important criteria while browsing destinations and WWOOFing opportunities, you're far more likely to have a positive experience during your time overseas.
1. Where to Go
First, consider language. If you cannot verbally communicate with your hosts, learning from them will be difficult. You're better off volunteering on a farm where at least one of the hosts can speak a language in which you are proficient. If you're an English speaker dead set on WWOOFing in Chile, but can't find an English speaking host, start studying Spanish now! Language immersion is incredibly beneficial for acquisition.
You can learn more from WWOOFing than just farming. If you have a country in mind or travel plans already booked, subscribe to that country's WWOOF organization and see what's available. Decide what type of environment you prefer: near or in a city, suburban, rural, or remote. Check the location of each farm before messaging the host.
2. What Type of Work You Want to Do
What are your primary agricultural interests? Do you want to work with animals? Do you want to learn about organic produce, cheese making, bread baking, permaculture?
Solidify your goals before you start messaging hosts. There are so many farms offering unique learning experiences such as fermentation, woodworking, baking, or animal rescue. Look into what's out there before you make up your mind.
3. Living Situation, Surrounding Area & Other Amenities
This is where communication is key. WWOOF doesn't have a standard set of regulations for living conditions, so you have to be wary, inquisitive, and advocate for yourself. It's important to know what to expect before you arrive so that you are not blindsided by very basic accommodations.
Communicate with the host. Find out where you will be sleeping and living. Will they have a bicycle for you to borrow? Is there a bed? Do you need a tent? Is there heat? Electricity? Running water? Can you walk to a grocery store, restaurant, bar, or cafe? Go with low expectations. You may have to share a room and bathroom with other volunteers. You won't be pampered, but you shouldn't be suffering either.
Since you'll be living with strangers, privacy is also a key concern. On one of the farms I briefly worked at, I ended up sharing a sleeping area with the older, male host. While he turned out to be a very nice and welcoming individual, you can understand that I was initially uncomfortable with the arrangement. Sometimes, these types of situations are true cultural miscommunications in terms of what's acceptable, so having an open conversation with your host about your needs is important. I expressed that I needed a private space as a solo woman traveling, and he did his best to accommodate this by setting up a small barrier and leaving the space whenever I needed privacy. It wasn't ideal, but it worked.
My advice would be to ask as many questions as you can think of before you arrive, especially if this will be one of your first times traveling or traveling solo. It's nerve-wracking to go live overseas with strangers, so it's crucial that you and your host are on the same page about your dietary needs, the sleeping and living accommodations, and overall amenities.
4. Work Schedule & Duties
The hosts shouldn't be exploiting you, but again, it may fall on you to ensure this doesn't happen. Make sure that you clarify your work schedule and responsibilities before you commit to volunteering with them.
Ask what type of work they would like for you to do, how many hours per day, and how many days per week. WWOOFers often complain about being overworked or not gaining any skills. Unfortunately, the organization is unlikely to assist you in this case, so you should do your best to establish a maximum of 6 hours of work per day. If you are being taken advantage of, leaving early is always an option (I actually left a farm early because there wasn't enough work. This may be an unusual situation, but no one likes to feel like their time is being wasted.)
5. Visas
Whether you'll need a visa depends on the country you are going to, and the length of time you plan to stay. Do ample research to better understand the visa requirements in the country that you choose. For some countries, like Japan, you can stay up to 90 days without a visa if you are from the United States. Do your due diligence so you don't get in trouble with immigration.
Top Questions about WWOOFing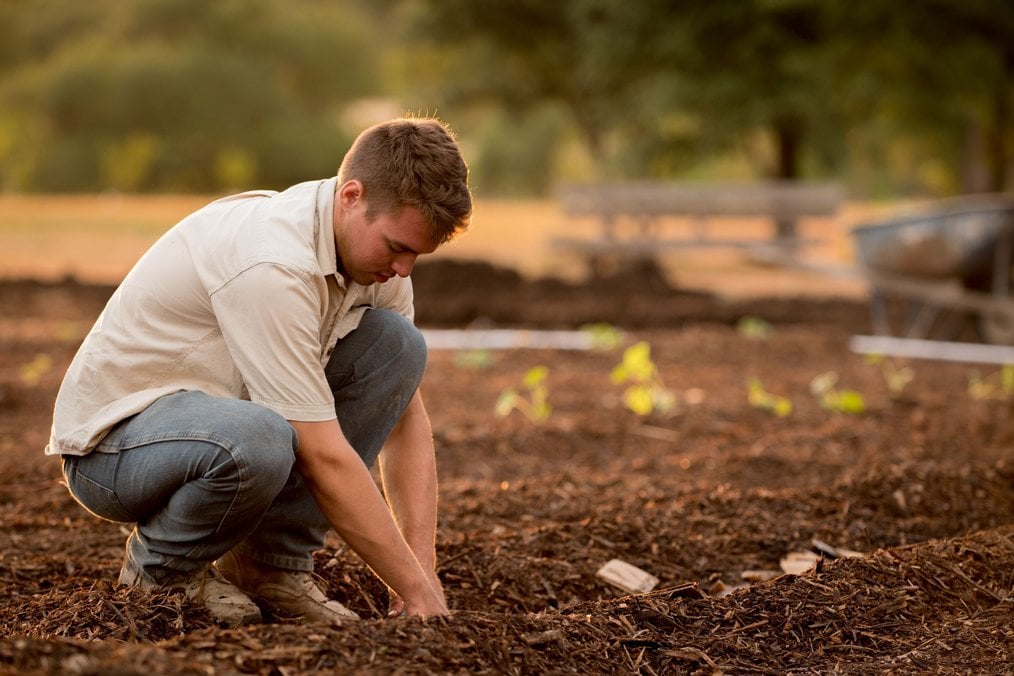 How Do I Find the Right Farm?
Apply to many hosts, but don't overstate your experience to get ahead. WWOOF hosts get tons of emails from eager participants. They may not have time to respond to everyone, much less accommodate them. Cater your search to your particular interests and location preferences.
Read reviews of hosts and make sure they aren't negative. Even one or two negative reviews is not a good sign. Sometimes hosts will have a dozen positive reviews, but the conditions on their farm will be abysmal in real life. On the flip side, there could be a host without any reviews that is truly excellent. Go with your gut and hope it plays out in your favor.
Finally, cement your arrangement with your host and pack according to the weather and work environment. Keep in mind that some things will get lost in translation when one end isn't corresponding in their native language.
What will be Expected of Me While WWOOFing?
While each WWOOFing experience will vary based on the type of work you'll do, there is one common expectation: hosts expect you to honor your commitment. They expect you to work hard and be somewhat flexible.
Tell your host what you want to gain from the experience. A good host should help you learn the skills you want to acquire, and in return you should be engaged in the work. Some tasks can be extremely strenuous while others may be rather sedentary. Understand how early or late the hosts would like you to work, how physical the work is, and set a tentative weekly schedule.
Your hosts might also want you to help them table at a market or spend time with their pets or children occasionally. These are tasks that let you peek into their lives, communities, and families. Take advantage of these authentic experiences and become immersed in the culture.
How Much Does WWOOFing Cost?
This is subjective to where, when, and how long you are WWOOFing. For example, if you are flying from New York to New Zealand, your flight will cost a lot more than someone going to Mexico from California. You are responsible for your own travel arrangements. Here are a few costs to consider when making a budget:
WWOOF membership/subscription fee (around $40 per country per year)
Airfare
Ground transportation to site
Food & drink costs
Activities outside of WWOOFing
Visa processing (if you need one)
Travel and/or health insurance
Phone and/or internet services
What is the Age Limit for WWOOFing?
For the majority of WWOOF countries, participants must be 18 or older. In Ireland and Portugal, you can WWOOF at 17, but a letter of parental permission may be required. In Turkey, you must be 20 to WWOOF. There's not an upper age limit, but you have to be physically capable of doing potentially strenuous work all day.
While WWOOFing, Can I Bring My Partner? Kids? Dog?
The answers to these questions are up to the individual hosts. Finding a host that will accept you as a volunteer is significantly harder if you're planning to bring a pet or young children. Specifically, there may be safety issues for kids. A partner shouldn't affect your search much, but the host must be able to accommodate your situation if they want you both to volunteer.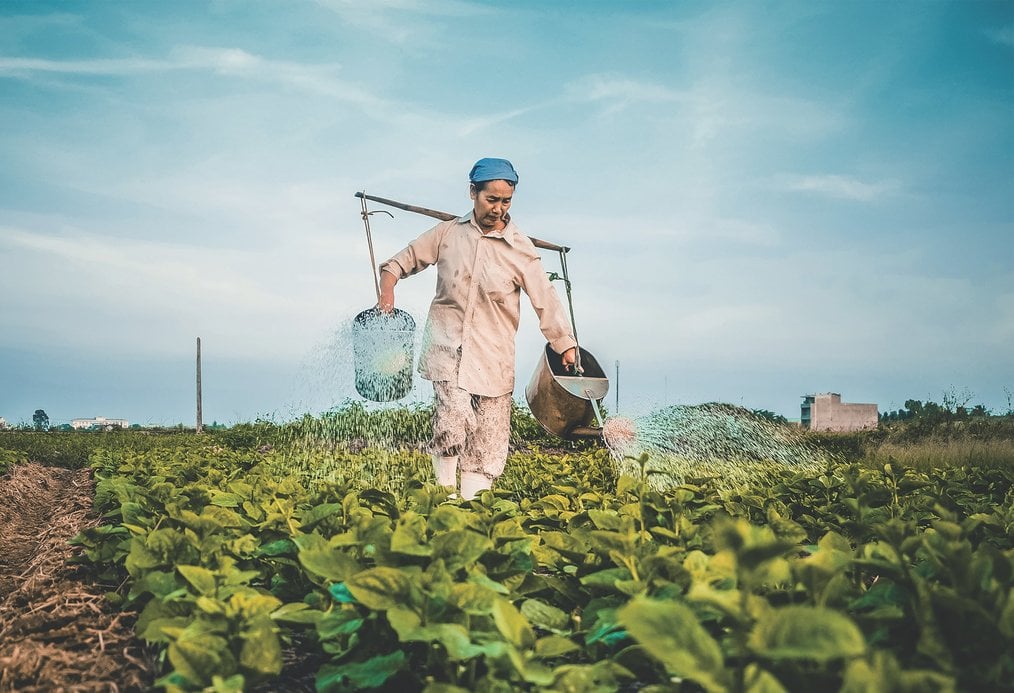 What to Pack for a WWOOFing Trip
While WWOOFing, you're going to get dirty, sweaty, and you may be laundering your clothes by hand in a bucket, so forget about an extra spin cycle to get the dirt out!
Pack neutral clothing that suits the climate of where you're volunteering. Cotton becomes stinky when you repeatedly sweat through it and it doesn't wick moisture. Wool and certain synthetics require less washing and hide your body odor better than cotton. Bring utilitarian shoes, sunglasses, raingear, a hat, buff, sunscreen, lots of underwear, and socks.
If the sleeping arrangement is unclear, bring a lightweight sleeping bag and packable pillow just in case. Take a backpack instead of rolling luggage if possible. Attempting to roll a heavy suitcase through a field is no fun.
Most importantly, keep an open mind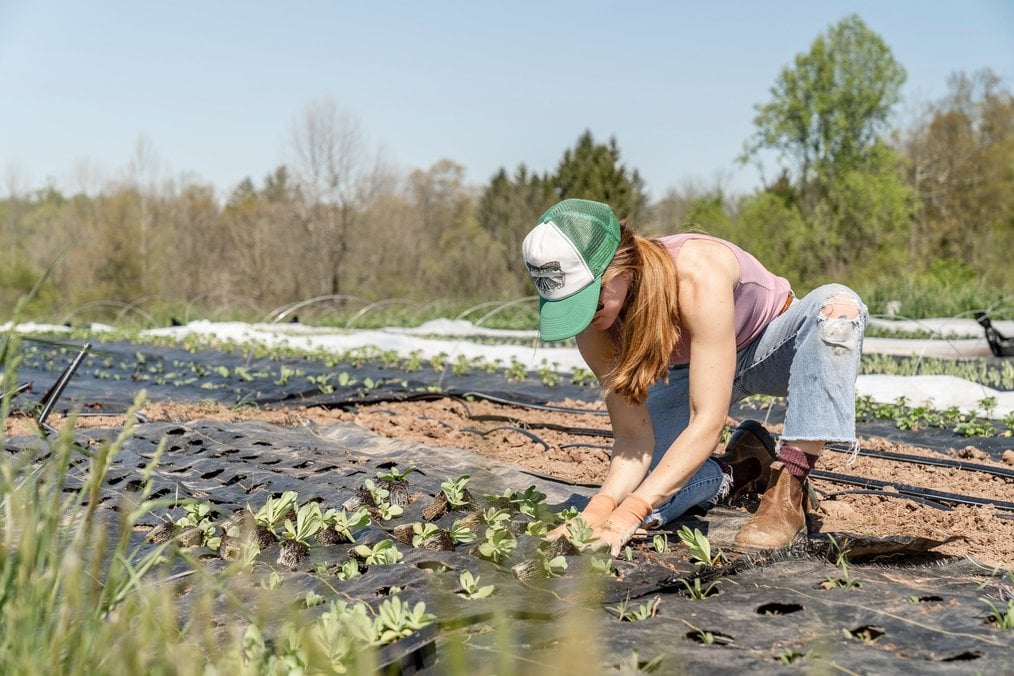 WWOOFing can be unpredictable; the best advice I have is to go in with an open mind. This may be the most amazing experience of your life or you might find yourself in an uncomfortable living arrangement working 8 hours a day for no pay. You will learn something, whether it's about farming, culture, language or about yourself as an individual, and you will ultimately benefit. Regardless, you can add WWOOFing to your resume!
Also remember that WWOOFing is just one of many ways to volunteer abroad. There are similar companies such as Workaway which may offer you more variety, but you can also find free or low-cost volunteer options with more traditional providers. Explore your options so that you can make this next trip an adventure of a lifetime.
This article was originally published in April 2011, and was updated in May 2018 and August 2020.