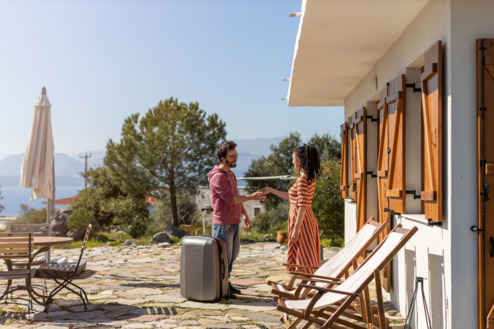 Study Abroad
Are Homestays Safe? — Guide to Finding a Safe Homestay
While homestays are a common housing choice for students studying abroad, safety is always a major concern. Here are some things to consider before signing up for a homestay.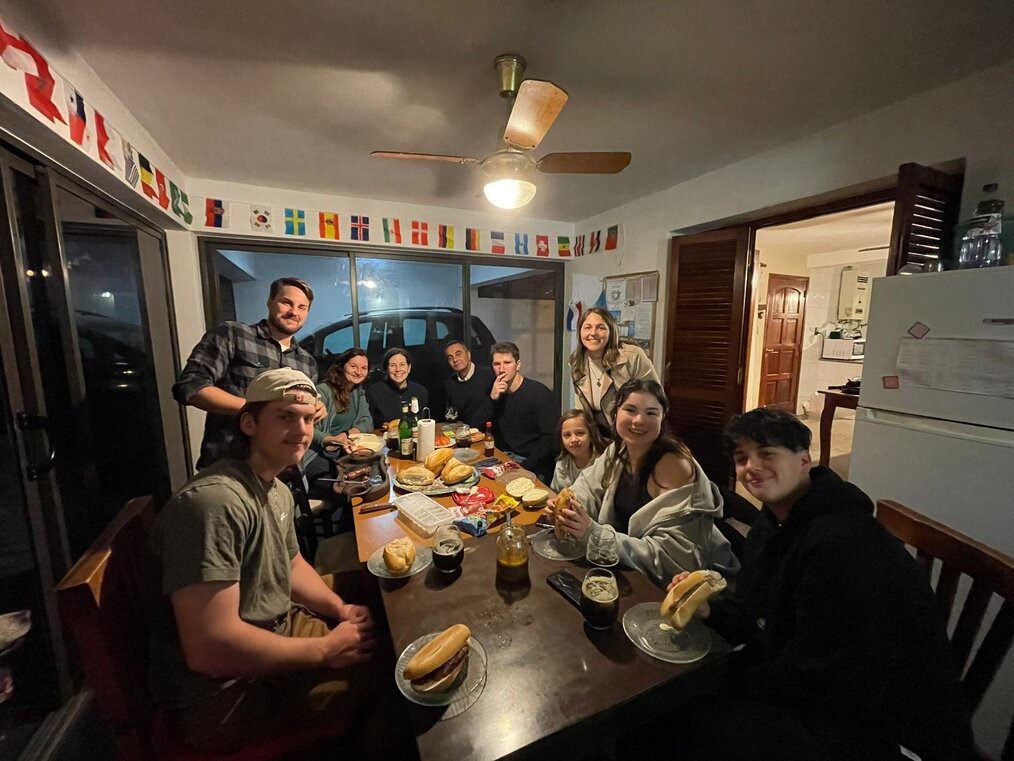 The bright light of dawn enters through the open-air windows of the wood thatched house of a homestay in the remote community of Piedras Blancas, Costa Rica. I awake on a mattress surrounded by a dozen study abroad students who hiked with me to the village the day before.
The home's owner, a middle-aged woman named Magda, starts our day off with a traditional Costa Rican breakfast of gallo pinto, rice with beans and herbs, scrambled eggs, and black coffee. We spend the day with Magda and her children, learning about the surrounding countryside, traditional farming techniques, and the importance of rice and beans.
My experience on a homestay with Magda was an irreplaceable experience, offering me a unique window into Costa Rica's authentic everyday culture that I would not be able to find elsewhere.
For many study abroad programs, especially those located in Central or South America or Africa, doing a homestay is the most common housing choice for students. Some programs even include homestays as a built-in component.
But are homestays safe? Are host families safe? Of course, safety is the first priority and concern for students studying abroad. While most students report that their homestay experiences are both safe and rewarding, of course, there are always exceptions.
Why stay with a host family?
In addition to offering a way to experience the local culture first-hand, staying with a local family provides you with a broader local network and support system. This means that sometimes homestays can actually be the safer option for studying or volunteering abroad.
Many students report they feel much safer living with a host family, especially in more rural or off-the-beaten path locations.
Host families are able to tell you which areas to avoid or go out with you to places where you might be a target on your own.
They can be a sounding board for any issues you face and help you learn how to navigate your new location.
Staying with a host family will also mean there will always be someone at home with you, making many students feel more secure in their new housing situation.
When choosing a homestay, it is important to thoroughly weed out scams or homes that may not provide the safest environments. Here are some questions to ask of a potential homestay to get a better sense of whether or not it is a safe choice:
How to find trusted homestays
There are numerous to find a host family in the country you will be studying abroad. If your homestay is listed on a reputable website, chances are it has been vetted by a company to ensure it meets standards. For example, homestay.com verifies its hosts' identities and utilizes guest reviews to provide insight into homestays.
Some study abroad programs will set up international students on homestays with families they have previously worked with.
Ask the housing manager how long students have been staying with the family. The longer an organization has been working with a host family, the greater the odds are that it is a safe home.
Be aware of scams on the internet for homestays. Do not stay with a family that has not been recommended by a reputable organization or previous students.
Reading reviews from other students who have stayed with the family can help you to make a safe and informed choice.
Trust your instincts as you research potential homestays and be wary of hosts who are unaffiliated and ask you to wire money ahead of time.
Read and compare homestay reviews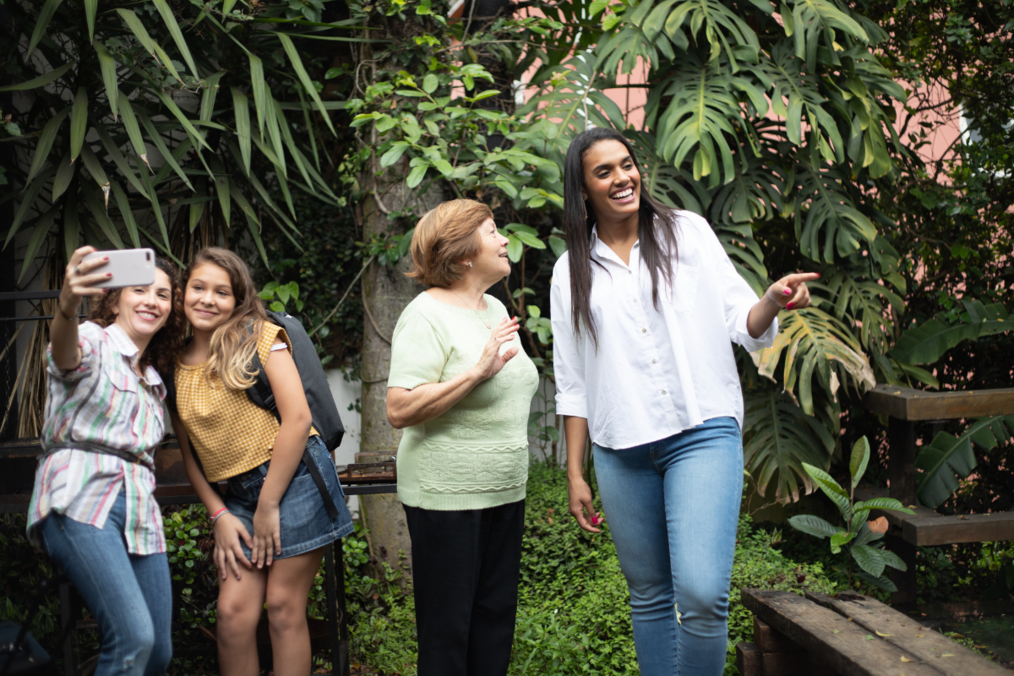 If you're locating a homestay through a website with a review system, reading reviews from other students who have stayed with the family can increase your chances of finding a safe homestay choice. Choose a host family that has multiple positive reviews.
What to look for in homestay reviews:
Was the host family communicative?
Were they helpful?
What were the accommodations like?
Did they cook meals for you?
If you're being set up on a homestay through your university or study abroad programs and have concerns, ask if you can speak to a student who recently stayed with the host family. Having a real conversation with a fellow student who was once in your shoes is the best way to get a sense of what the homestay will be like.
"I was placed in the South of France with a small and sweet family. We all got along really well and the girls always made effort to learn and speak English!"
Of course, if your homestay is set up by your study abroad program, some of our safety tips won't apply to you. You won't be able to read direct reviews of your specific host family or necessarily judge them by their communication.
In this case, you'll want to:
Look at reviews specifically of the program.
Read them to see if any alumni have mentioned their homestay and anything about its quality.
Get in touch with one of them and ask questions if you're concerned.
If you want more company, try to stay with other students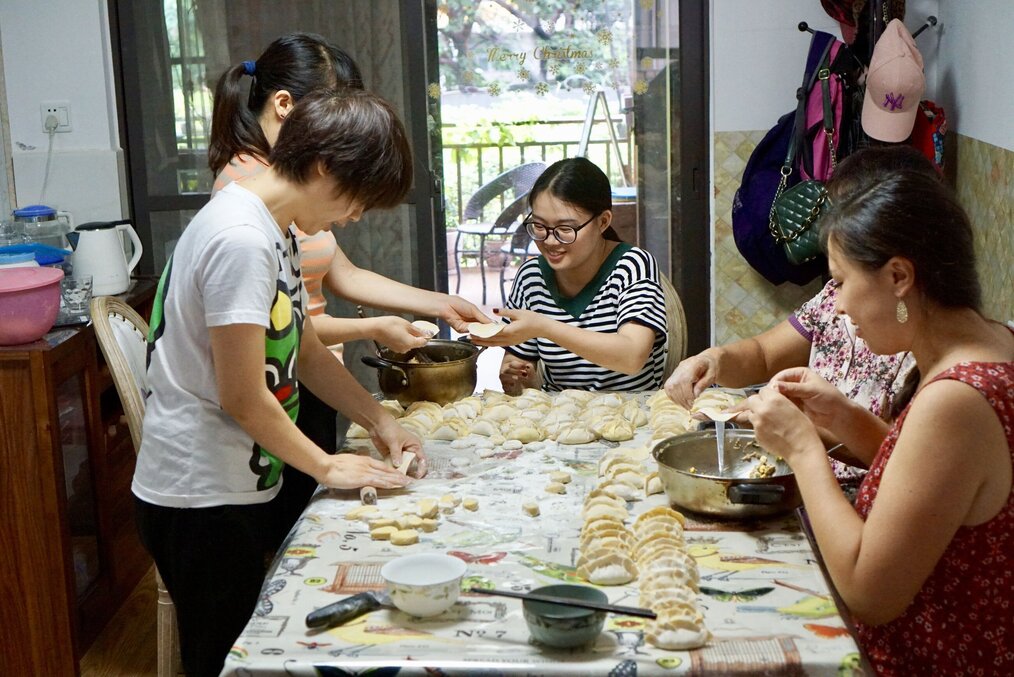 Who you stay with can vary from program to program, and even depend on the host family's decision. At some homestays, only one student stays with a host family, while at others, pairs or even groups of students can all live under the same roof with the same family.
If you're feeling a bit uneasy about the prospect of staying with a host family, see if you can find one that will allow you to stay with a fellow student or group -- It doesn't hurt to ask! Living with someone from your own culture while studying abroad can also help make your transition to the new culture easier as you will have someone to discover the nuances of the new country with.
Check the safety of the homestay's location
Some safety concerns regarding homestays will be related to what occurs outside the host family's home in the neighborhood.
Research the location of your homestay prior to your arrival to ensure it is in a safe neighborhood.
Crime statistics for places throughout the world are available online. A simple Google search or even a Google Maps view of the neighborhood will give you a better sense of the area you are going to be living in.
Looking for information regarding the neighborhood's general feel can also be a good thing to screen for on reviews.
Speak with students who lived at the home in the past it is also a good idea to ask them how they felt as foreigners in the neighborhood.
In some countries, theft can be a problem even in safe neighborhoods. If this is true of the country you will be going to, ask what security your host family has in place. For example, does the home have a security system, or is there a safe in your room?
Communicate with your host family
Some homestay experiences are reported as being negative not necessarily because students were put in physical danger, but because of hostility on part of the host or their family. If possible, communicate with your host family prior to your arrival, either through email or live video communication using Skype and/or Facetime.
A good way to find out if a homestay is safe or not is by screening your host's communication. While other cultures may express kindness in quieter, more subtle ways than in the United States, this can be a good way to gauge your host family's communication style to see if it will be a good fit for you. While you're there, remember this list of dos and don'ts.
If your homestay is set up by a program, you should ask your program provider what their process is like for choosing homestay families and how you'll be paired with them. Below are a few questions you may want to consider asking:
How do they vet them?
What's the screening process like? Do they only choose families with a good reputation within the community?
How do they prepare first-time host families?
How are students set up with a homestay family?
Are these host families safe?
Their answers to these questions will all be great indicators of how safe your homestay will be.
Homestays can be a great option for your adventure abroad!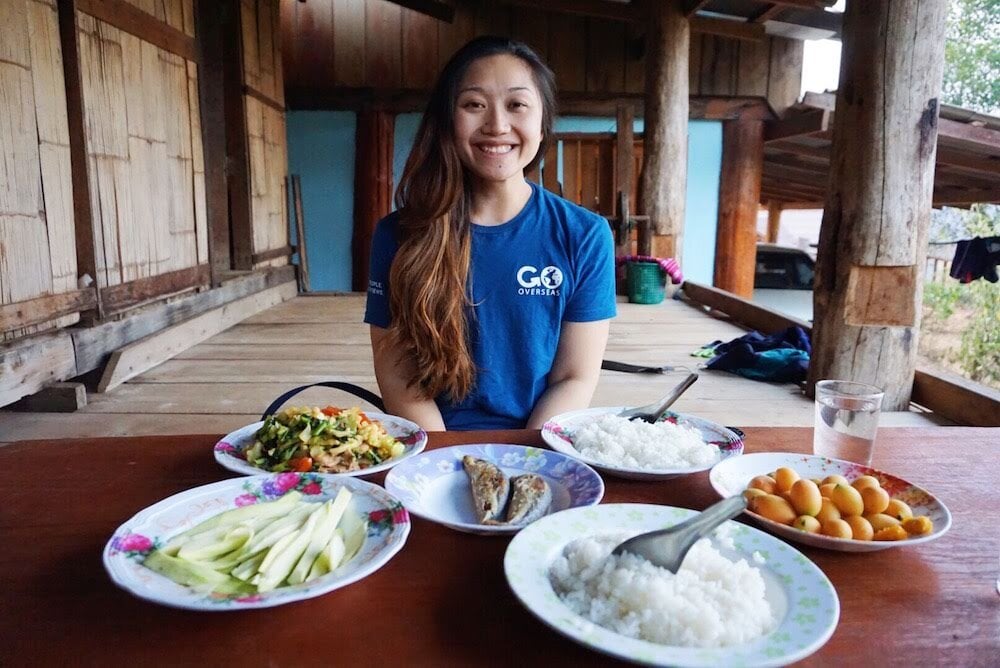 If you have the opportunity to stay with a host family while studying abroad, this can be one of the most rewarding parts of your experience. Many students who stay on homestays keep in touch with their host family for years after returning home, and some even visit the family on future trips to the country.
However, as with any housing situation both in the United States and abroad, it is a good rule of thumb to proceed with caution and be wary of scams or unsafe situations. Trust your gut and use the above questions in your screening process for the best chances of keeping safe while staying at a homestay.
Ready to begin your homestay search? Start by exploring these immersive homestay programs: