TEFL Courses
What's the Difference Between TEFL & TESOL?
Curious to know the difference between a TEFL and TESOL? Spoiler alert: the differences are subtle and often used interchangeably! Read on to learn more and how to pick the right program for your career needs.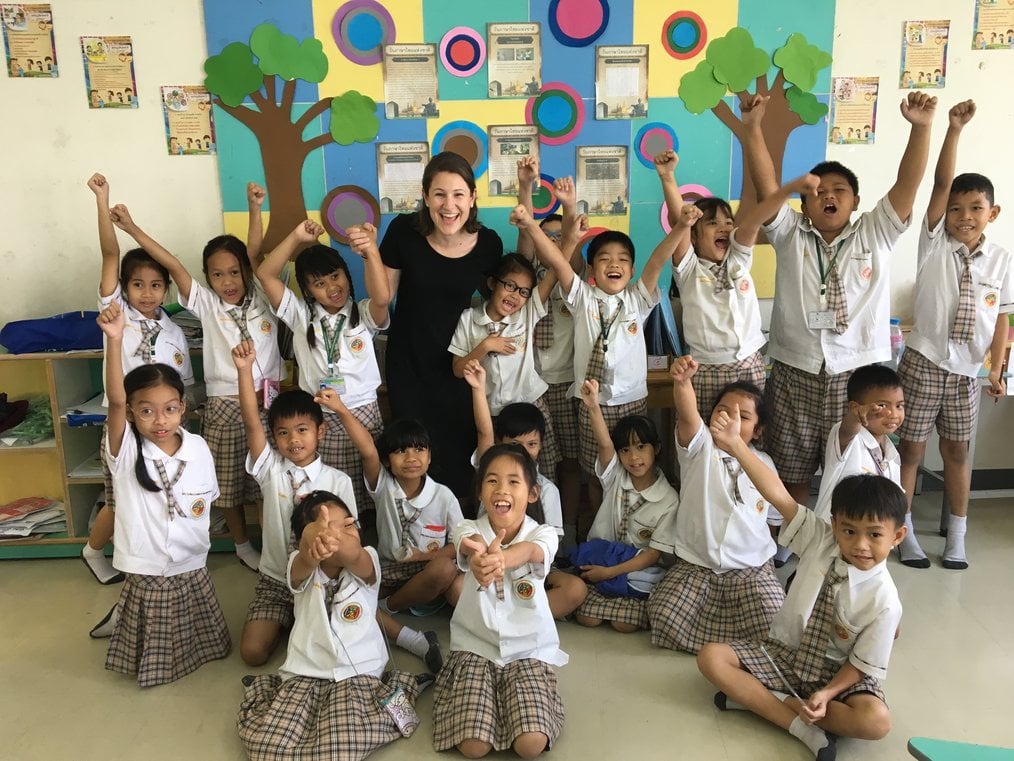 If you are researching teaching certificate options to teach English abroad, TEFL and TESOL are two acronyms that you'll frequently see. But what do they mean? And seriously what is the difference between TEFL and TESOL anyway?
Before I taught English in South Korea, I had graduated from college and I was on a tight budget. Based on my research, I determined that an online TEFL certificate made the most sense for me at the time. After I had taught in South Korea for a year and saved up some money, I decided to take an in-person TEFL/TESL/TESOL combination course that included a teaching practicum and cost about $1,000. Both programs taught me a lot about theories of language learning and teaching methods you need to know as an English teacher.
Based on my experiences, I'm here to help break down the difference. Let's demystify the TEFL and TESOL concepts, and soon you'll see what makes each unique -- and which one is right for your career teaching abroad.
Which Course is Better: TEFL or TESOL?
In short, it depends. Choosing between TEFL and TESOL depends on your budget, how much time you have available, and where you want to teach English. We'll dive into each of these more, but first, let's go over what the acronyms TEFL and TESOL stand for -- and what they mean.
TEFL: Teaching English as a Foreign Language
TEFL programs are intended for teachers who plan to go abroad to teach students in a country where the primary language is not English. When students study English as a foreign language, they are studying it as an academic subject, the same way you would study science or history.
The focus of the class is for students to be able to understand grammar, vocabulary, reading, listening comprehension, and speaking for academic purposes. Students may prepare short speeches or perform skits, but generally, the purpose of speaking exercises is to focus on the proper use of grammar and pronunciation.
Academic language is important for students who are studying English as a foreign language because it is what students need to be able to read texts, write essays, and pass English exams that will get them into university. Some students studying EFL plan to study abroad in the future. The skills they learn in class will help them study for the TOEFL or the IELTS, which are both a type of standardized test that international students take before enrolling in a university in an English speaking country.
TESOL: Teaching English to Speakers of Other Languages
Training in TESOL methodology is generally recommended for teachers who plan to work with learners who are non-native English speakers living in an English speaking country.
Teachers help students to use English to communicate in their daily life in an English speaking country. This includes things like going shopping, ordering food at a restaurant, interviewing for a job, how to make small talk with coworkers, and so on.
What About TESL?
When looking at teaching certificate programs, you may also see the acronym TESL, which stands for Teaching English as a Second Language. This term has become less popular in recent years. English may be the learners third, fourth, or even fifth language. Thus, many educators and researchers prefer TESOL because it is more precise.
TEFL, TESOL & TESL Tend to Be Used Interchangeably
The tricky thing about choosing a teaching certificate program is that these acronyms tend to be used as if they mean the same thing. Why is this the case? While TEFL tends to focus more on the academic side of English learning and TESOL tends to focus more on daily life, there is still a lot of overlap between them. TEFL and TESOL training courses share the goal of helping students improve their English abilities.
Take students who decide to study abroad in an English speaking country for example. They have likely been studying English as a foreign language for many years. Their teachers were likely trained in TEFL and prepared them to take the necessary college entrance exams. However, when they arrive, these students will need to learn skills from a teacher trained in TESOL to get by day to day in their new home, such as participating in class and running errands.
Additionally, they may need to continue to build on their academic English skills to get the grades they want in their program. Thus, taking classes that encompass principles from both TEFL and TESOL would be useful for them.
This is just one example of a situation where using both TEFL and TESOL methods would be helpful. Learners move to English speaking countries for a wide variety of reasons and learning English skills for daily communication and for academic purposes is useful for a number of English language learners.
For these reasons, some programs call themselves TEFL/TESOL or even TEFL/TESL/TESOL because they aim to prepare teachers to work with students in a wide variety of situations. On the other hand, "TEFL only" programs may focus primarily on preparing teachers to work abroad in countries where the main language is not English -- these are the kinds of programs and opportunities you'll find here on Go Overseas.
Now, let's get into differences in price, intensity, length, and value when it comes to TEFL and TESOL programs.
Differences in Price Between TESOL & TEFL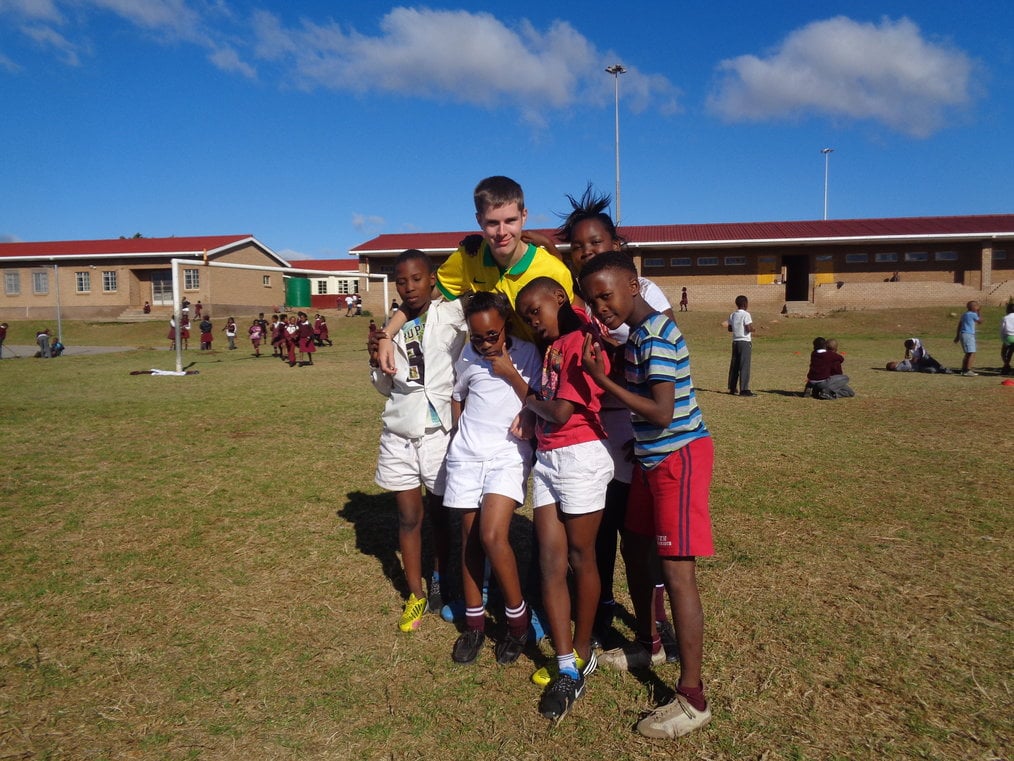 TEFL and TESOL certificate programs tend to vary widely in price. Some courses will be labeled as TEFL. Others as TEFL/TESOL and some as TEFL/TESL/TESOL. Whether the course is "TEFL only" or TEFL/TESOL may also affect the price tag, since courses which combine different methodologies provide you with more varied teaching skills.
What factors affect the price?
Is the class online or in person? Online classes are cheaper than in-person ones.
How many hours is the course? Obviously, the more hours the course includes, the more it will cost.
Who offers the course? Universities and colleges that offer TEFL/TESOL training are going to charge much more than private online companies that do the same thing.
Is a teaching practicum included? This will increase the price, but it will also increase the value of the course.
Online programs are usually the cheapest and cost anywhere from $100-$500, depending on the company. Generally, online courses will offer a main TEFL/TESOL certificate course with options to add on specialties, like teaching young learners, business English, grammar, and test prep. If you are certain that you want to teach children or adults, adding on a specialty certificate course could help you get a job more easily. Online programs don't usually have a teaching practicum. If they do, generally you will need to pay extra for this.
In-person programs typically cost $1,000-$2,000. Some companies offer the majority of the class in-person and include an online grammar section of the class that you do on your own.
Additionally, a quality TEFL or TESOL course class will also include a teaching practicum. Why are teaching practicums important You'll have the chance to put some of the teaching methods and lesson planning strategies into practice. Either you will teach to your fellow classmates or to actual English language learners, this depends on the course you are enrolled in. Regardless of who you are teaching, you will get feedback from the course instructor. This feedback is valuable because the person evaluating you likely has several years of teaching experience to draw from.
Differences in Intensity Between TESOL & TEFL
Intensity of the course you choose will vary greatly regardless of whether you choose a TEFL or a TESOL certificate course.
What factors determine the intensity of the course?
How is the course offered? Online is generally less tiring because you can do it from anywhere and often can go at your own pace. In-person may demand more energy and a greater time commitment. Both may include a lot of reading, quizzes, homework assignments, and tests to complete.
Who offers the course? The curriculum of the TEFL and TESOL courses may be more or less intense depending on the company or school offering the course.
Who is your teacher? This part is mostly up to chance. The individual instructor who is hired to teach your course will greatly affect your experience. Even online, you generally have someone who gives you feedback on written assignments.
When I took a TEFL/TESL/TESOL course from Oxford Seminars, classes were held on the weekend for three weeks in a row, which meant I attended six classes in total.
On the last weekend of the course, we had our teaching practicum. In this course, we all took turns teaching each other and got feedback from the instructor. There were many teachers in the class with much more experience than I had, so I learned a lot from watching them teach as well. After the in-class component of the course was done, I completed the online grammar component of the course online.
Of course, going to class all day for three weeks in a row was more intense than the coursework I completed at home at my own pace.
Differences in Length Between TESOL & TEFL
Typically, most TEFL and TESOL certificate programs can be completed within four to six weeks. Some online programs advertise that you can finish in as quickly as one or two weeks if you put in the extra effort to finish all the work required at that pace.
TEFL and TESOL certificate programs are not meant to take a very long time to complete. However, some students enrolled in TEFL or TESOL programs have families to take care of and work full-time. Not everyone has a lot of free time to complete a program quickly. If this is you, then it is best to find a more flexible program that you can complete at your own pace within a timeframe that works best for you.
Differences in Value Between TESOL & TEFL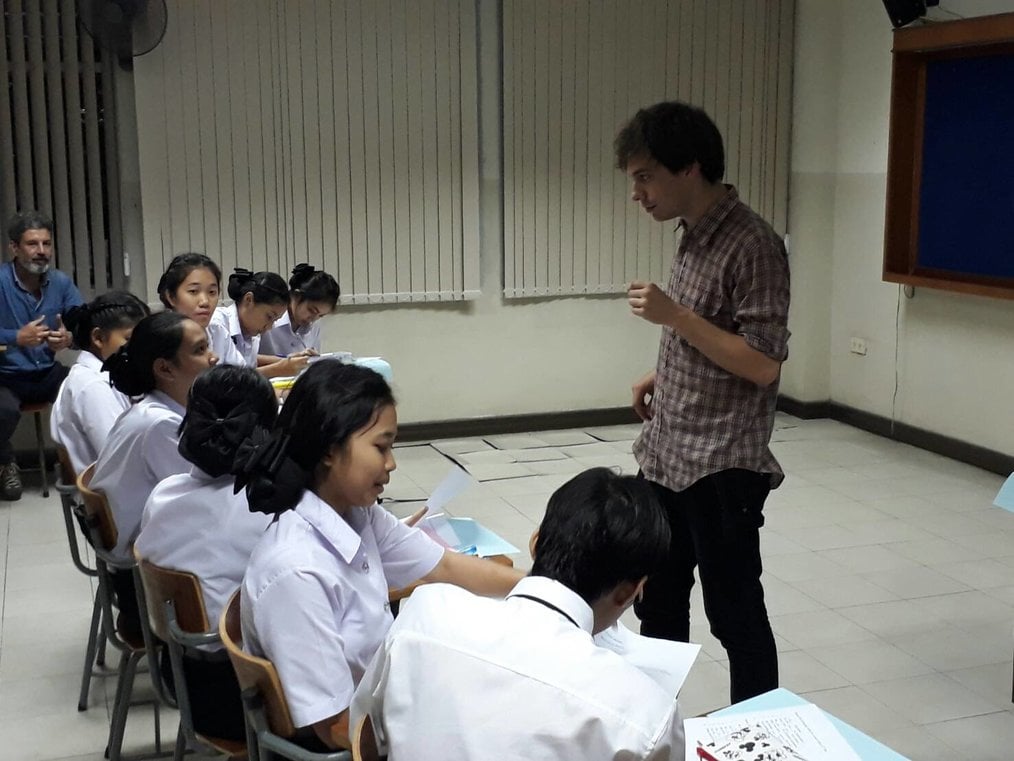 Teachers who plan to work abroad may be better off earning a TEFL certificate while those who plan to work with English language learners in their home country may benefit most from a TESOL certificate.
The best value may be a TEFL/TESOL or even a TEFL/TESL/TESOL course because of the flexibility it gives teachers. These types of course train teachers to help students to improve both their academic and conversational English skills. A certificate that includes both skills could allow teachers to teach English abroad and then continue to work with English learners when they return home.
Ultimately, your own unique professional and personal goals are going to determine which certificate program you find the most valuable.
Choosing Between a TEFL or TESOL Certification
It can be tricky to figure out which certificate you really need. Everyone who decides to teach abroad feels overwhelmed when they first start figuring out how to apply for teaching jobs abroad.
Additionally, you want to know that you are getting a good value. Ideally, it is best to earn a certificate that will help you for several years to come.
The best thing to do is to research the specific visa requirements for English teachers in the country you want to teach in. Every country has its own unique policies for work visas. Before you invest the money in any teacher training certificates, take the following steps:
Decide exactly where you want to teach. If you want to teach in a country where English is not the primary language, a TEFL may serve you better than a TESOL certificate.
Research the qualifications and visa requirements for teachers. It is also a good idea to go to the embassy's website and look at what they have to say about working visas, especially any information they may have about foreign teachers.
Browse job ads posted by employers in the country you want to teach. See what skills they are looking for in English teachers.
In short, TEFL programs are best if you want to teach English abroad in a country where the primary language is not English. TESOL programs are better if you want to teach English to learners in an English speaking country. TEFL/TESOL programs that combine both allow you to teach English for academic purposes and for communication needed in real life situations.
Ready to take the first step toward your adventure teaching abroad? Check out some popular TEFL, TESOL, and TEFL/TESOL courses below: