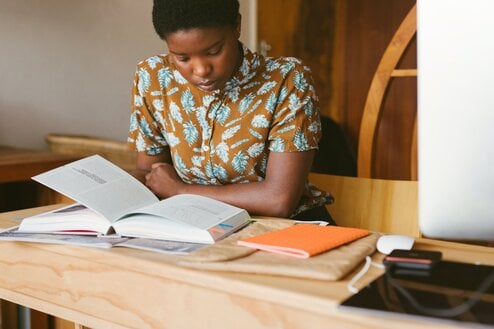 TEFL Courses
Should I Get TEFL Certified Online or In Person?
Ready to get TEFL certified, but not sure which type of TEFL course to take? Learn about online and in-person TEFL courses, and find out which might be the right type for you!
Key takeaways 🔑
Consider how flexible your schedule is. If you're working or studying full-time, you may benefit from the convenience of an online course. But if you have time to take 4 weeks off to travel, then an in-person course could be a worthwhile option!
The cost of a TEFL certification can vary greatly depending on the type and level of the course, as well the number of hours you want to be certified for. If you opt for an in-person course, you'll likely also have to cover travel expenses such as flights, housing, and your daily spendings.
Regardless of whether you take an in-person or virtual course, it's important that you pick a TEFL program that offers plenty of support and real teaching practice.
Obtaining your TEFL certification is a great way to boost your employability as an English teacher overseas! Enrolling in a TEFL course can give you the knowledge and confidence to start a career as an ESL teacher, even if you are new and inexperienced.
However, with all the different options and customizable programs out there, it can be difficult to decide what type of course will fit you best.
To help you find your perfect match, we spoke to Whitney Williams, the founder of TEFLPros to help you decide if an in-person or online TEFL certification is right for you and your teaching career!
Here are a few of the questions you should ask yourself when deciding between enrolling in an online or in-person TEFL course.
What is your budget for a TEFL certification?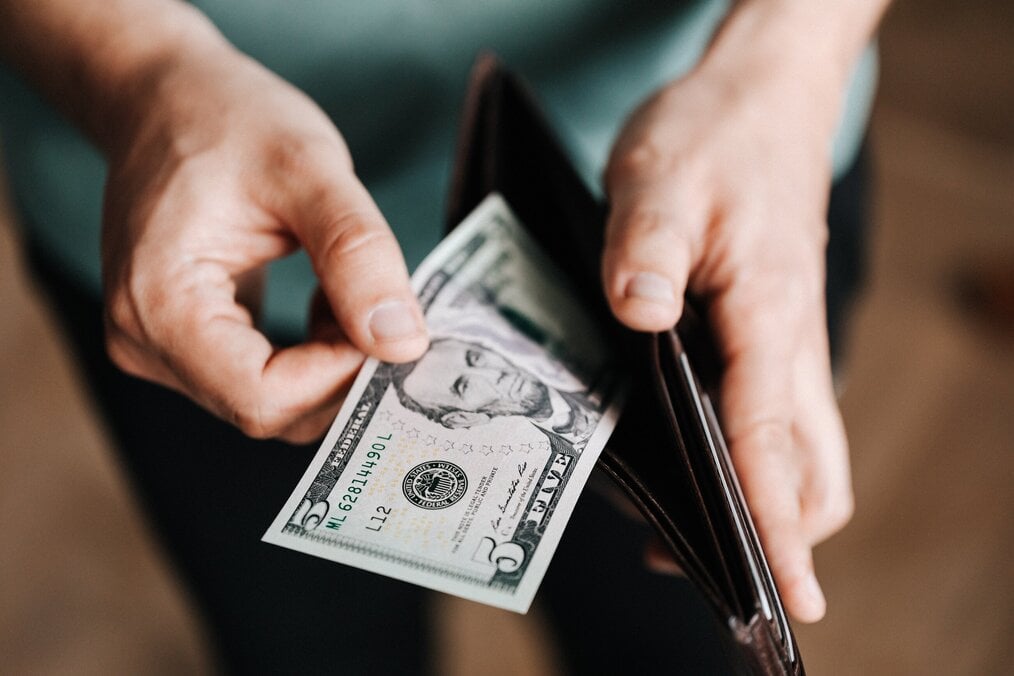 Finances can play a huge factor in determining whether to take an on-site TEFL course versus online TEFL course.
The cost of a TEFL certification can vary greatly depending on the type and level of the course, as well the number of hours you want to be certified for.
A 120-hour course is the industry standard for a TEFL course, but around the globe, it is generally required that your TEFL course involves 100 hours of class time and academic coursework. Fewer hours will typically be cheaper (but it may prevent you from landing your ideal teaching role!) and likewise greater hours will typically be more expensive. Generally, TEFL certifications run from a few hundred dollars to a few thousand.
By far, online TEFL certifications are the cheapest option out there: you can get TEFL certified for less than $100! Though you need to be wary when searching for inexpensive TEFL options, as unfortunately, often a cheaper course equates to a lower quality course. Don't believe all the rumors though; it is possible to find a good quality and informative course without breaking the bank.
In-class certifications tend to be much more expensive than online TEFL courses, as you'll likely have to cover travel expenses such as your overseas accommodations, flights, and daily spendings.
However, the higher cost may also come with more benefits and assistance.
Whitney recommends asking yourself if you're willing to spend on travel expenses. If you're working full-time or a full-time student, an online course may be the better option. However, if you are determined to travel and have a lot of flexibility in your schedule to take off time to go abroad, then in-person may be a great choice for you!
"I think the biggest factors are time flexibility and travel expense. In-person trainings have strict timetables and take place within a training center. That means you cannot work and study at the same time... It's smart to consider the hidden expense of lost wages during your studies."
How much time can you commit to a TEFL certification?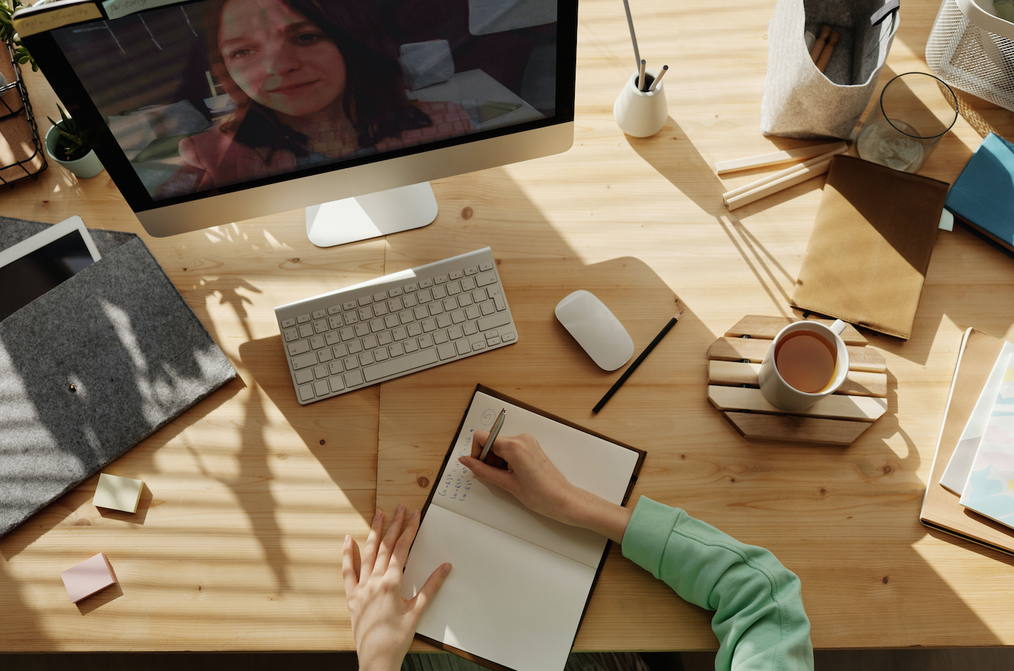 The time you can commit to a TEFL certification can determine what type of TEFL course is best for you.
Are you a student studying or working full-time (or doing both)? Are you getting your TEFL now to prepare in advance for your future move abroad?
If that sounds like you, an online TEFL course is likely the way to go! Learners who are currently balancing other important priorities such as work or school, and are getting their TEFL way in advance before they teach abroad may benefit best from the convenience and flexibility of virtual courses.
Since you can complete your certification on your own terms, you'll have plenty of room for customizing your program and working within your schedule. Some online courses do have deadlines, but most typically give you six months to complete your course. The flexibility of an online course allows you to complete a TEFL certification on the go, while traveling, working, or studying.
In addition, if you're planning to apply for programs that have an extended application timeline, such as EPIK or JET, you may find it's more convenient to get your certification online.
But if you're itching to travel somewhere new, know exactly what country you want to teach in, and are able to take 4 weeks off to learn abroad, then an in-person course is definitely a great way to gain hands-on experience -- as long as your schedule allows you the ability to dedicate time to the program!
In-class certifications can take anywhere from a few weeks to a few months to complete. If you cannot find somewhere locally to get certified there are options all over the world to complete a TEFL. For those who find it difficult to do self-directed studying, an in-class certification is a worthwhile option. The time you spend on the course will be surrounded by other individuals who can support you and help you to get the most out of your learning experience.
Read more: Frequently Asked Questions About TEFL
"Our course allows you to receive high-quality training on a flexible schedule that fits within the average student's or working professional's lifestyle."
What kind of classroom experience are you looking for?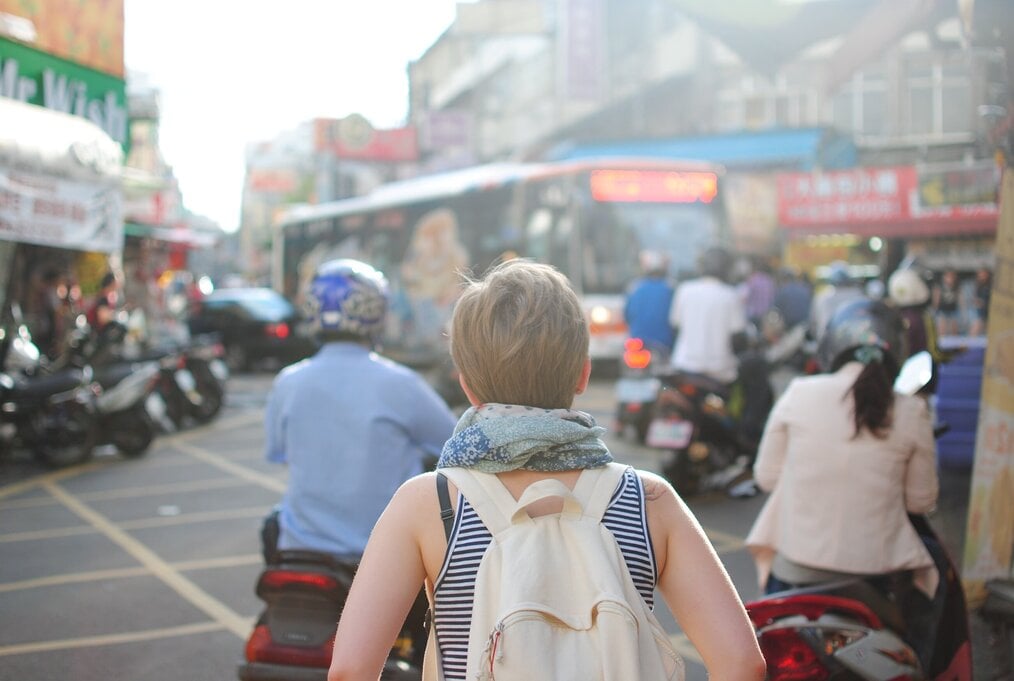 Participating in a TEFL course abroad is a great way to see and experience a new place and culture meaningfully. You can discover more about another country and also gain first-hand experience teaching abroad through in-class courses.
You'll also meet new people from around the world and gain knowledge at the same time, as learning goes beyond the classroom. Some courses offer cultural immersion and language courses concurrently with a TEFL certification – which is a great way to get the most out of your experience abroad.
However, if you want to travel while also getting a TEFL certification you don't need to enroll in an in-class course. Since online TEFL courses are so flexible, you can travel and get certified, for likely a much lower course fee. Alternatively, if you're not looking for hands-on, on-site experience during your TEFL certification course, you can save money with an online certification – giving you a larger travel budget when you eventually go overseas to teach English.
Regardless of whether you take an in-person or virtual course, it's important that you pick a TEFL program that offers plenty of support and real teaching practice. If you're in-person, you'll have the opportunity to get live practice in a real classroom and engage directly with students. This doesn't mean you wont get teaching practice if you choose virtual though! Many virtual courses take a hybrid approach, and offer virtual teaching practice, allowing you to get classroom experience from wherever you are in the world!
Read more: What Do You Learn in an Online TEFL Course?
"We place a strong emphasis on keeping our training grounded in practical skill-building and making it highly interactive through live coaching sessions each week."
Factors to consider when choosing a TEFL program
Whether you're looking to hop on a plane and take your studies abroad or prefer to learn from the comforts of your cozy home, here are some of the program must-haves Whitney recommends you consider when picking a program.
Accreditation: Is this course fully accredited by a legitimate accrediting body?
Course quality: Does this program offer 120 hours of study? Will I be assessed? Will this assessment come from training staff? Does this program contain content that will provide me with the practical skills I need to be effective in the classroom?
Interaction: Can I ask questions along the way? Can I speak to training staff throughout my studies? Are there any additional avenues for support throughout the course and after I graduate?
Support and personalization: Is there any assistance with my specific goals as a future EFL professional? Can I ask questions related to my goals while on the course or must I keep my comments purely focused on the training materials offered? Are there any materials offered that can provide me with more industry knowledge?
separator_solid
---
Ready to get TEFL certified?
Whether you choose to take an in-person or virtual TEFL course, you've made the right step! TEFL certifications are one of the most valuable qualifications an English speaker can have today.
If you need more help deciding what TEFL course to enroll in you can see our list of the 11 Best Online TEFL Courses or get started by exploring programs with TEFLPros!