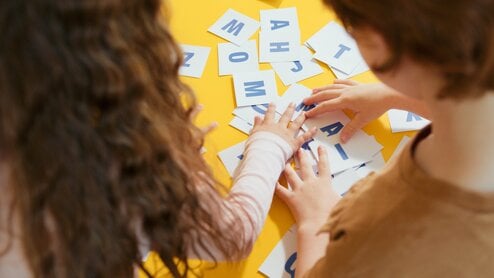 Teach Abroad
40+ TEFL Terms to Know Before Teaching Abroad
The world of English teaching is filled with acronyms and vocabulary to describe everything from classroom methodology to your credentials. Let us demystify these TEFL terms to help you navigate teaching abroad with ease!
Key Takeaways 🔑
If you're new to teaching English, there are tons of terms and acronyms that can be confusing.
For teachers who opt to pursue teaching test prep, several acronyms will help you understand the types of TEFL exams.
There are even special terms to describe living abroad.
Do the seemingly endless acronyms and specialized TEFL terms make your head spin? If navigating the world of teaching English abroad is confusing or intimidating, check out our guide to the most widely-used terms you'll encounter. Whether you're grappling with the nuances of TEFL certificates or just want an overview of teaching methods, this cheat sheet of common TEFL terminology will give you a leg up for starting your teach abroad adventure.
Vocabulary for certificates and training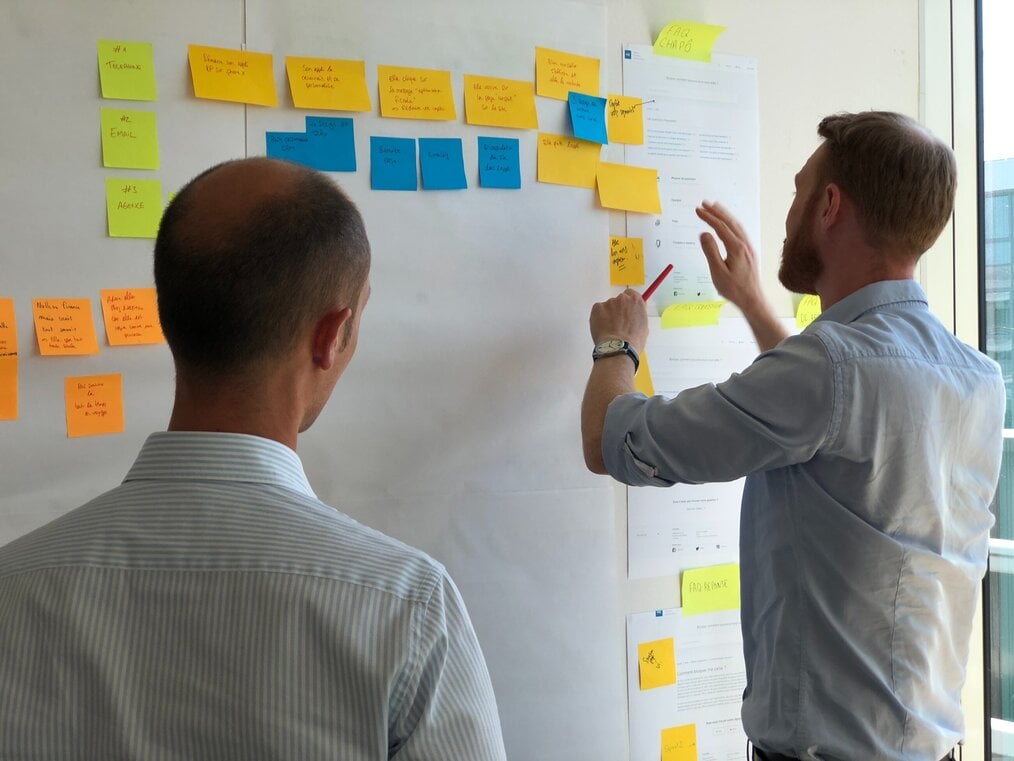 Before even beginning your teaching career, you'll encounter a load of different names for certification and training. Let's break down the different paths to earning your teaching certification.
Read more: How to Choose a TEFL Certification Program
TEFL/ TESL/TESOL (Teaching English to Speakers of Foreign/Second/Other Languages): These terms refer to both certificates and programs dealing with English language teaching. In terms of certificates, they are all equal qualifications, although different countries will use different terms. TEFL involves teaching students who are studying English in a country where English is not the main language. TESL involves teaching students who are living in an English-speaking country. TESOL is an umbrella term for both.
CELTA (Certificate in English Language Teaching to Adults): This is the gold standard of English language teaching certificates. Developed by Cambridge University, the CELTA is the most widely recognized and prestigious TEFL certificate out there. This is a highly recommended program for those who plan on teaching abroad for a while.
DELTA (Diploma in English Language Teaching to Adults): An even higher-end teaching certification from Cambridge University. This is the next step after the CETLA, and after you've been teaching for a few years.
TrinityCert TESOL: Usually referred to as a "Trinity" in job ads, this is another UK-accredited TEFL certificate. Developed by Trinity College in London, the Trinity is highly respected and accepted around the world.
PGCE (Postgraduate Certification in Education): An internationally-recognized, teacher-training program offered by universities in England, Northern Ireland, and Wales. This is usually required at UK international schools.
QTS (Qualified Teacher Status): QTS is necessary to teach in K-12 schools in England, although UK international schools around the world may also ask for this qualification.
Vocabulary for teaching methodology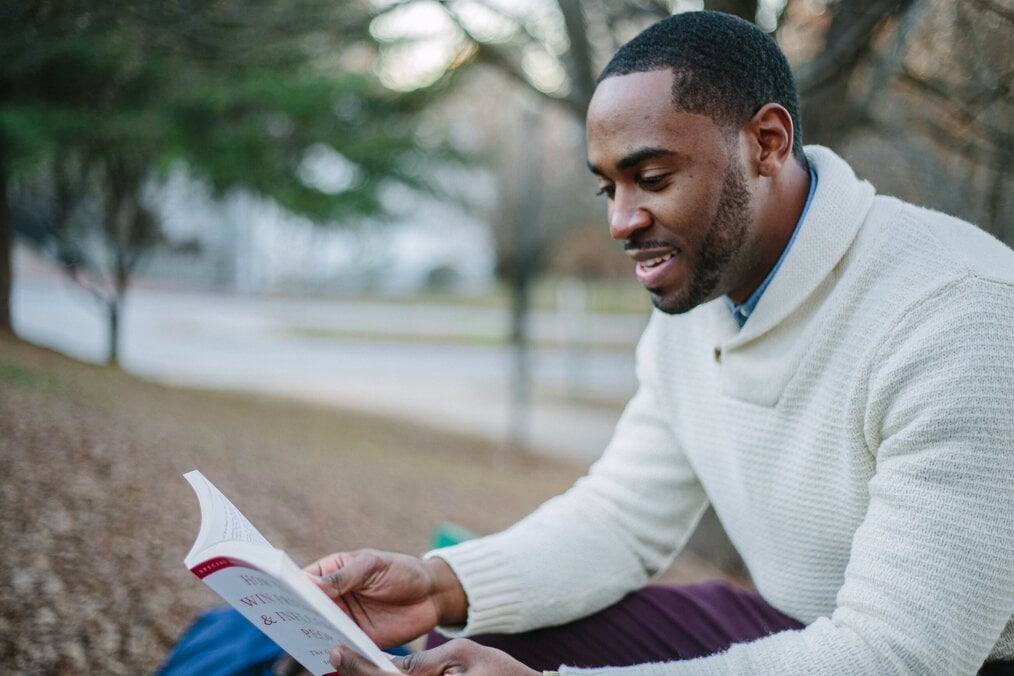 Teachers love acronyms and nothing makes that more clear than the multitude of abbreviations for teaching methodology in the classroom. Here are some of the most common that you'll encounter and likely use for yourself, too!
Read more: How to Create the Perfect ESL Lesson Plan
CLIL (Content and Language Integrated Learning): CLIL is an approach where non-language subjects are taught in the second language. For example, when a bilingual school in Spain teaches science and social studies in English.
CLT (Communicative Language Teaching): An approach that focuses on developing students' communication skills instead of grammar accuracy and drilling. The idea behind this is that students can acquire a language more easily when they're communicating in meaningful ways. Role-playing activities like ordering at a restaurant, giving directions, or preparing for a job interview are some classroom activities that allow for authentic expression.
OTP (Observed Teaching Practice): OTP is necessary for TEFL certification and usually entails experienced teachers observing new teachers through a live lesson in the classroom.
PPP (Presentation, Practice, and Production): A structured lesson plan that starts with the presentation of a new topic. Next, students practice the material as a group, supervised and guided by the teacher. Lastly, students produce the target language independently.
TBL (Task-based Learning): Rather than following the PPP lesson plan structure, TBL focuses on the completion of a task. Students are free to use language any way they choose to finish the task, so it is a less rigid method of teaching.
TPR (Total Physical Response): A very powerful method that uses physical movements to teach a language. Playing the game "Simon Says" or having students pass around an object as they respond to your questions are a few great TPR activities. TPR is especially important for teaching online.
TTT (Teacher Talking Time): The time that is spent with only the teacher talking, such as during lesson presentation.
STT (Student Talking Time): The time that is spent with only students talking, such as during speaking practice and group work.
Describing the learning process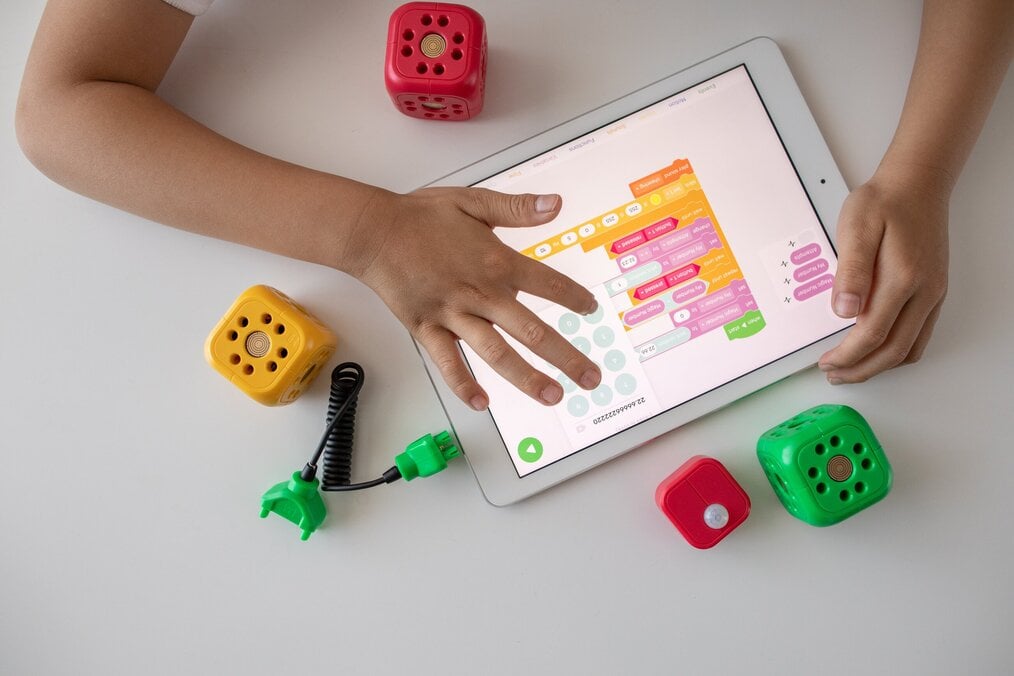 No two learners are created equally. Just as much as your students will be motivated by different things, they'll have unique learning styles. Knowing this will help you adapt your teaching style in the classroom to make sure you're effectively reaching all of your students.
Read more: How to Improve Your Classroom Management: A Beginner's Guide
Acquisition: The process of learning a language.
Extrinsic motivation: When students are driven to complete a task in order to gain a reward or avoid a punishment. For example, awarding a pizza party to the class that reads the most books during the semester.
Intrinsic motivation: Internal factors that drive students to complete a task. For example, a student reads 50 books during the semester because it's personally satisfying for them to reach a goal.
Auditory learner: Students who learn and remember material best by listening. They prefer spoken directions rather than written ones.
Visual learner: Students who learn best by reading and seeing pictures. They may be distracted by sounds or spoken directions.
Kinesthetic learner: These students learn best by moving around and physically interacting with a lesson. They like to touch materials or make their own with their hands.
Vocabulary for target student populations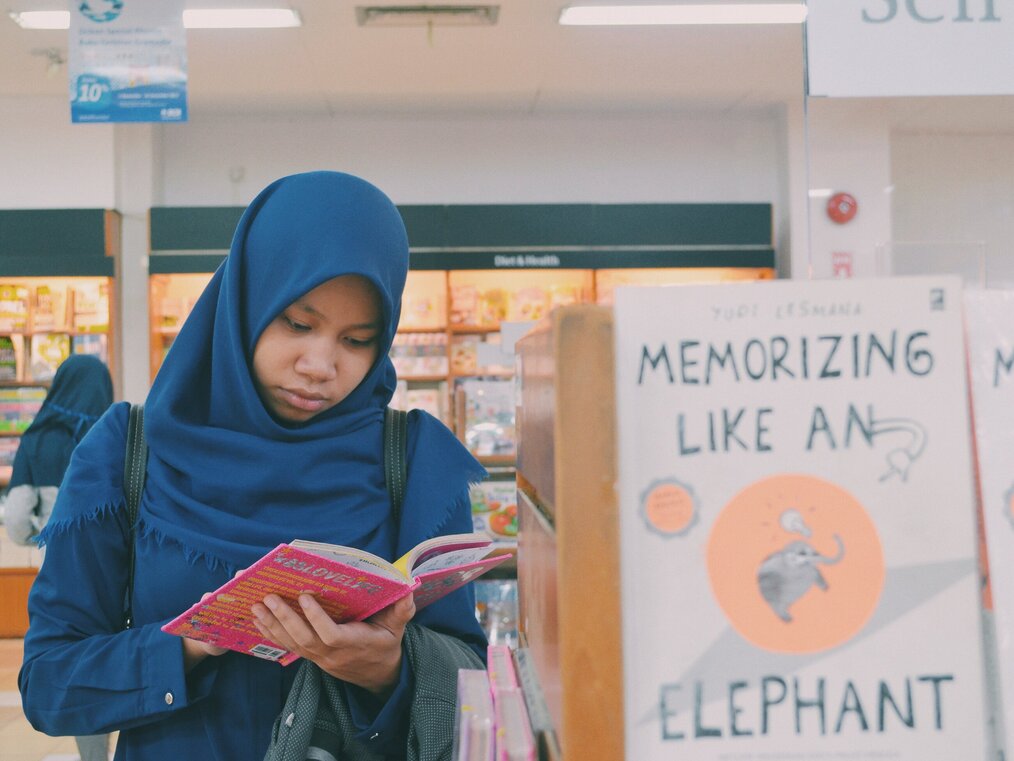 ESL (English as a Second Language): Students who are learning English in an English-speaking country. This is mainly a US word.
EFL (English as a Foreign Language: These are students who are learning English in a country where English is not the main language. For example, students who are studying English in China are EFL students.
ESOL (English to Speakers of Other Languages): a term commonly used in K-12 schools in the US to describe classes for students learning English as an additional language.
EAP (English for Academic Purposes): Non-native English speakers often are required to take EAP classes before or after starting their university course of study in an English-speaking country.
ESP (English for Specific Purposes): This can refer to business English, survival English classes for newly arrived immigrants, or job-focused lessons for nurses in medical English.
L1 (Language 1): This is the student's native language.
L2 (Language 2): This refers to the student's second language or the non-native language that they are learning.
IEP (Intensive English Program): EAP programs are usually intensive English programs lasting five days a week for several weeks to months.
YL (Young Learners): Usually encompasses ages 6-12.
VYL (Very Young Learners): Usually encompasses ages 3-5.
Vocabulary for test preparation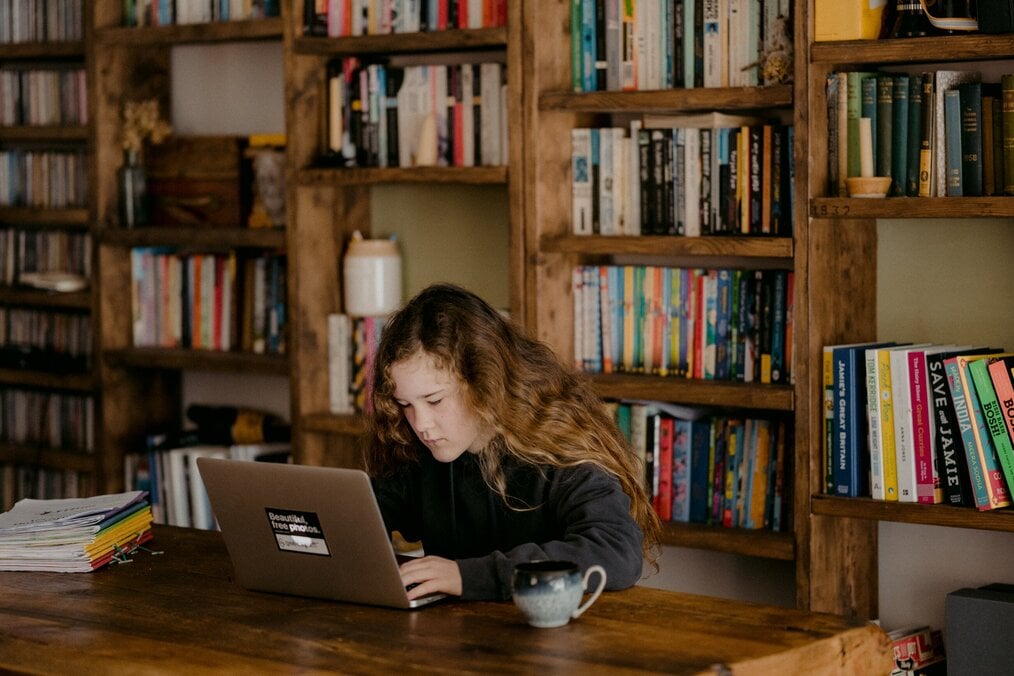 While students certainly do learn English for their own personal enrichment, many have long-term goals in mind. Standardized English tests prepare students for university, employment, or immigration. Some of the major players are detailed below.
Read more: Which Standardized English Test Should You Teach Abroad?
TOEFL (Test of English as a Foreign Language): A language proficiency test that foreign students take if they want to study at a university. This test is accepted worldwide but is especially popular in the US. The TOEFL iBT is the internet-based version of this test.
IELTS (The International English Language Testing System): Another popular test for measuring English language proficiency. Universities, government bodies, and companies all accept these scores for immigration, employment, or academic purposes. Many language schools abroad offer specific programs to help students prepare for this test.
FCE (First Certificate in English): A common standardized test administered by Cambridge Assessment English. This test certifies a B2 upper-intermediate level of English. Cambridge exams are common across Europe.
TOEIC (Test of English for International Communication): Mostly used for employment purposes, this standardized test measures one's ability to use English in business settings.
Country-specific vocabulary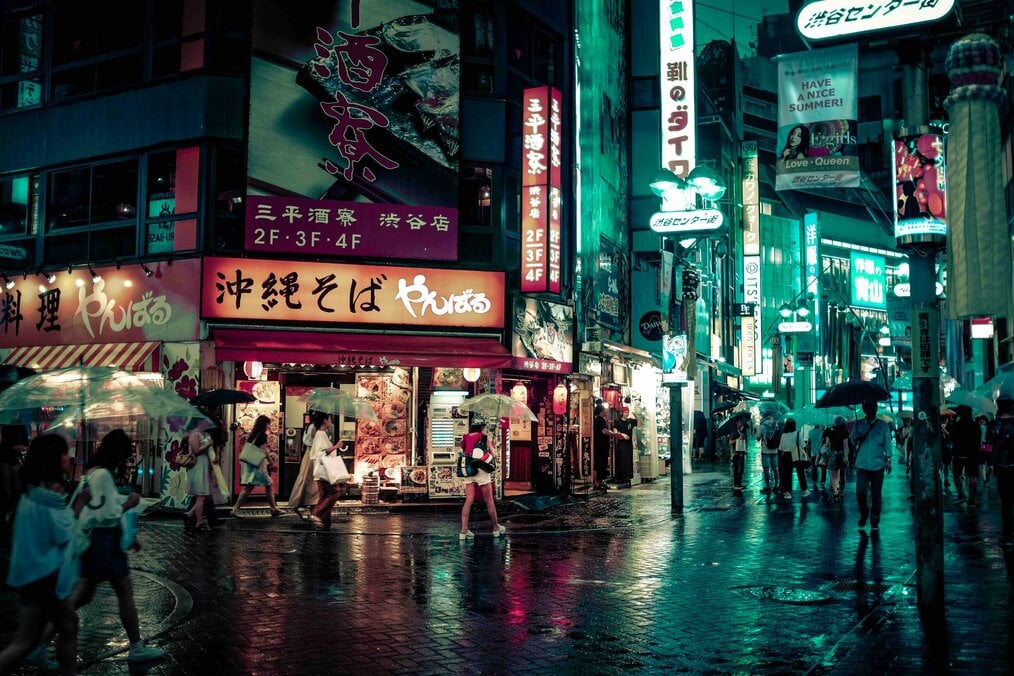 South Korea
EPIK (English Program in Korea): A government program founded in 1995 that continues to place foreign teachers throughout the country's public schools. EPIK teachers work with a Korean co-teacher but are the main teacher rather than an assistant. Check out our guide to the EPIK program to learn more.
SMOE (Seoul Metropolitan Office of Education): Once a separate program, SMOE placed foreign teachers in public schools throughout Seoul, the country's urban, modern capital. To be placed in Seoul, teachers should now apply directly to EPIK or through a recruiter.
Hagwon: These private schools flourish throughout South Korea, catering to students of all ages. Along with providing a supplement education to Korea's public schools, hagwons also provide tutoring for students preparing to take South Korea's College Scholastic Ability Test, the Suneung. Hagwons frequently hire native English speakers from abroad.
Open class: If you're teaching in Korea's public school system, this will happen about once a semester. An open class is when teachers, parents, and administrators visit your classroom.
Japan
JET (The Japan Exchange and Teaching Program): Asia's oldest and most respected teacher exchange program. Founded in the 1980s, this competitive program places native English speakers in two-year stints throughout Japan's elementary, middle, and high schools. There are other alternatives to JET, be sure to know your options.
ALT (Assistant Language Teacher): A common teaching position throughout Japan, mostly through the JET program. ALTs work alongside a local teacher, but usually don't teach classes alone. Depending on the school and the teacher, classroom responsibilities will vary.
Eikaiwa: A Japanese "conversation" school. There are many different chains throughout the country that frequently hire native English speakers from abroad.
EIKEN: Japan's English language proficiency exam used for studying abroad. EIKEN is administered in two stages. The first portion evaluates reading, writing, and listening while the second portion is a face-to-face interview for speaking.
Vocabulary useful to describe life abroad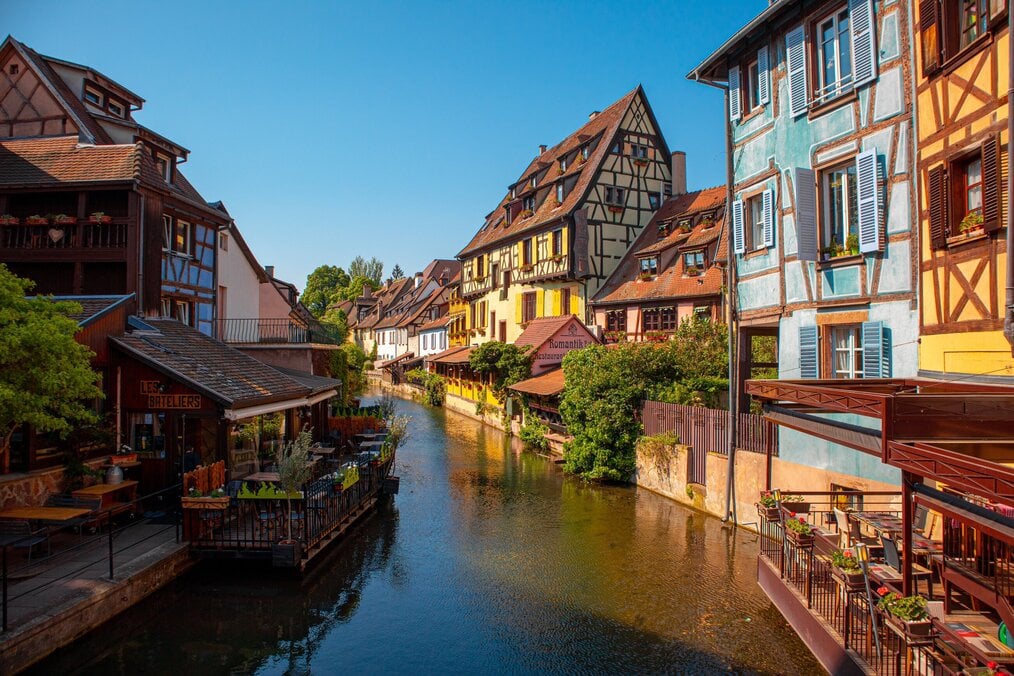 Living in a new country is full of its own challenges, outside of learning the ropes of your new job. Understanding the vocabulary around moving to a new place can help you prepare yourself for what could be in store.
Read more: How to Deal with Culture Shock While Abroad
Acculturation: This is the process of adapting to the beliefs, habits, and ways of thinking of a new society or country.
Culture shock: The feeling of confusion and uncertainty that comes with navigating an environment where the customs, language, and ways of doing things are very different from your own.
Reverse culture shock: Sometimes, coming home is harder than leaving. You will probably have new perspectives and values that will need to be integrated into your old life back home. You will have changed, and now need to find your new place in your home country. This can take time, so be patient.
Expat: Short for expatriate, expats are people who choose to relocate abroad for work or other opportunities. Expats differ from immigrants because those who emigrate usually do so permanently while expats are more mobile. Expat communities can be found all around the world and serve as a way to create a sense of cohesion and belonging.
Understand the TEFL world
Entering the world of TEFL is, in its own way, like learning a new language. The vocabulary and acronyms can be confusing and sometimes you may feel like you're completely lost. As you go on though, these terms will become second nature and you'll use them fluently inside the classroom and out.