TEFL Courses
How to Choose a TEFL Certification Program
Everything you need to know before choosing a TEFL course to get certified as an English teacher abroad.
While it may be a common misconception, just because you know how to speak English doesn't necessarily mean you know how to teach it -- nor that you're necessarily qualified. Actually, many countries have strict legal requirements for English teachers.
While requirements vary significantly by country and school, teaching jobs abroad typically require all applicants to be native English speakers, have a college degree, and have a TEFL certification at a minimum. Even if being TEFL certified isn't a requirement for the job you want, there are additional benefits to getting certified, so you might still want to consider this investment.
Any teacher will tell you that teaching ESL is hard work and should be taken seriously. A quality TEFL course will not only make you a better teacher but will also increase your potential for earning a higher salary and open doors to work at better schools with more reliable employers.
The question remains -- which TEFL course is right for you?
Note: Unsure what some of the acronyms in this article mean? Check out our guide to ESL and TEFL terminology.
If you're serious about pursuing ESL as a career, you should strongly consider an on-site TEFL certification program.
Questions to Consider in Choosing a TEFL Certification
Okay, so you know you want to get TEFL certified. Before starting your search, you'll want to answer these basic questions:
We'll discuss these factors in more detail throughout this article, or you can click the links above to jump right to your top questions.
In general, having an idea of what you're looking for in a TEFL certification course will help you figure out the best program for you. None of these questions are ones we at Go Overseas (or anyone else) can answer for you, but we hope that we can help you find the answers for yourself!
1. Should You Get Your TEFL Certification Online or In-Person?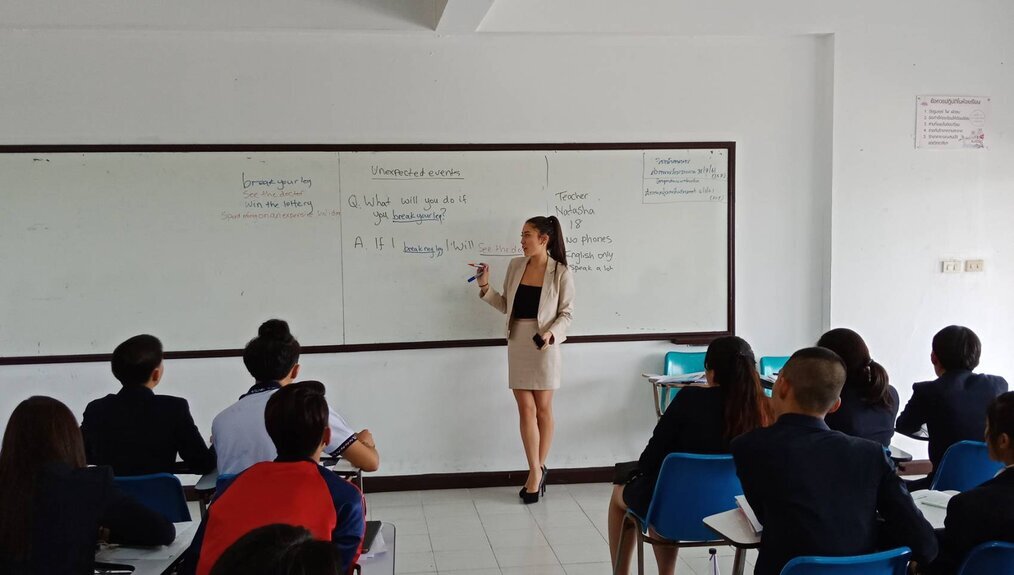 There are plenty of quality online and in-person TEFL courses out there, and both can train you on the basic methods and theories of teaching English as a foreign language. However, the major difference is that online courses are more flexible, whereas on-site courses are more hands-on, involved, and intensive.
It used to be that online courses wouldn't always have what we call a practicum component -- or a section of the course where you practice teaching in front of an experienced teacher and get feedback.
This is changing, though. As Marcella of CIEE TEFL says, "our course and some other online providers do, in fact, offer a hands-on assessed teaching practicum. Ours is 20 hours. It used to be a major drawback, but some of us online providers are working hard to make sure our trainees have a meaningful practicum experience."
In short, a practicum is essential for newbie teachers -- it's where you grow the most as a teacher and get to test out those theories. It's not always as necessary for experienced teachers who want to supplement their prior education.
Overall, though, whether you choose an online or on-site certification comes down to your personal goals. Online courses tend to be more affordable and flexible, but on-site courses, especially those in the country you want to eventually teach in, can help you build connections, network for jobs, and stay focused. Not everyone is independent enough to learn something new online and needs in-person instruction. We get that!
We also have a more in-depth article on the difference between online and on site courses to help you decide this question.
Recommended Online TEFL Courses
As the name implies, these courses are completed online and at your convenience. They primarily cover the theory of teaching and don't always offer any hands-on classroom experience. Online courses are ideal for teachers who only want to achieve a basic understanding of teaching English as a foreign language in the convenience of their own home.
Course length varies from 20 to 120+ hours and may include a variety of teaching materials. Although a 20-hour course may suit your needs, most teachers -- especially newbies -- will want to look for something with at least 100+ hours, and preferably 120+ hours OR 100 hours of instruction and 20 hours of practice teaching.
Here are some of the best online TEFL certification programs recommended by the Go Overseas community:
International TEFL Academy: If you want options, International TEFL Academy is a great choice. With over 5,000 graduates per year who teach in over 80 countries, you can unlock the world with a TEFL certification from International TEFL Academy.
TEFL Online from the University of Toronto OISE: The TEFL Certification from University of Toronto has an advantage in that it's affiliated with a top-ranked global university (the University of Toronto) -- and the program was designed by professors from the university.
UNI-Prep 120-hour Online TEFL Certification: The online TEFL from UNI-Prep is one of the most-reviewed TEFL courses on Go Overseas, and one affordable option if you have your heart set on online TEFL certification.
Recommended On-Site TEFL Courses
These courses are completed in a classroom setting and are taught by a qualified ESL instructor. Course length varies from 20-hour weekend programs to 4-weeks of full-time training or training stretched out over several months. Usually, a practicum is the main advantage of these courses (though not all on-site courses have this, so look for it), but some students just learn better from in-person instruction.
If you get certified in the country you want to teach in, you'll also have an opportunity to land with a support network in place and network to find a job while you're getting certified. Look for job placement assistance as a perk for your TEFL course if this is one of the main draws for an in-person course for you.
Here are some of the best in-person TEFL certification programs recommended by the Go Overseas community:
i-to-i and LoveTEFL Vietnam Supported TEFL Job: Nearly 200,000 people have graduated from i-to-i and LoveTEFL programs globally, and their TEFL certification in Vietnam is one of their best-rated. They also offer TEFL internships to give you a crash course in teaching English.
The Language House TEFL Certification in Prague: Prague has become a hotspot to earn your TEFL thanks to affordable cost of living and the whole of Europe at your doorstep (plus exploring Prague!). The Language House TEFL certification is a 130-hour course that sets you up to teach in the Czech Republic or elsewhere if you choose.
2. Is Your TEFL Certification Accredited & Recognized?
We get a lot of questions from the Go Overseas community about TEFL certifications, but one of the biggest questions prospective teachers tend to have is whether or not the TEFL certification they receive will be recognized by the school/program they choose to teach through later.
In short, three factors will contribute to whether your TEFL certification is recognized:
Is the TEFL certification a brand name or affiliated with a recognizeable university? (i.e. CELTA, Trinity)
Is the company who provides your TEFL certification accredited through a reputable accredidation body?
Does your TEFL certification prove you have received enough hours of instruction and practice to become a successful teacher?
To ensure your organization is well-recognized and accredited or affiliated with a reputable university, here are some of the top TEFL accreditation bodies around the world:
You can check each of these websites to see if the TEFL provider you're considering is on their list(s) -- this will help you understand if your certification will be accredited by one of these bodies.
Although 20-hour TEFL certification courses exist, most teachers typically need at least 120 hours of training -- and most schools require a 120-hour TEFL certification.
3. Which Type of TEFL Certification Do You Receive?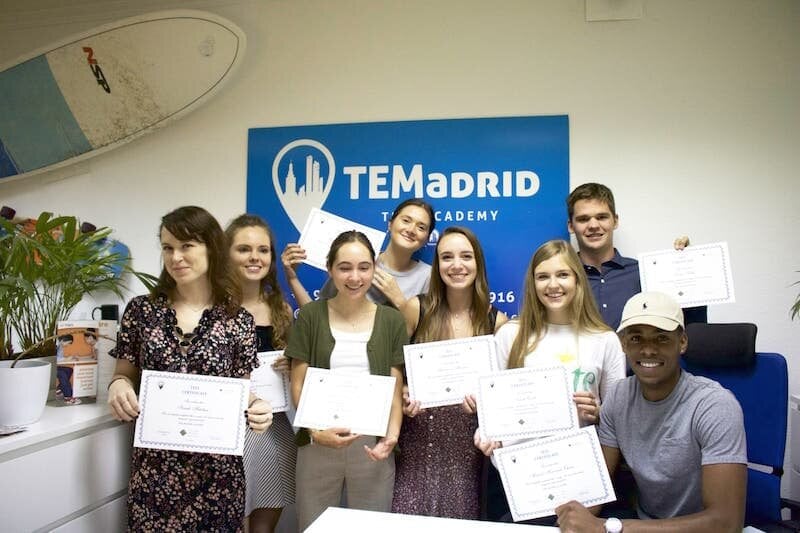 Another common question we receive on a regular basis: what's the difference between TEFL, TESOL, and CELTA? Heck, we even have unique pages for each of these acronyms here on Go Overseas!
You can think of "TEFL" as the product, "CELTA" as one of the brands, and "TESOL" as a slight variation that includes some other teaching opportunities. They're all essentially the same thing, but we have more details on the difference between CELTA and TEFL in another article for those of you who want more light shed on this question.
4. Does Your Course Offer Enough Instruction?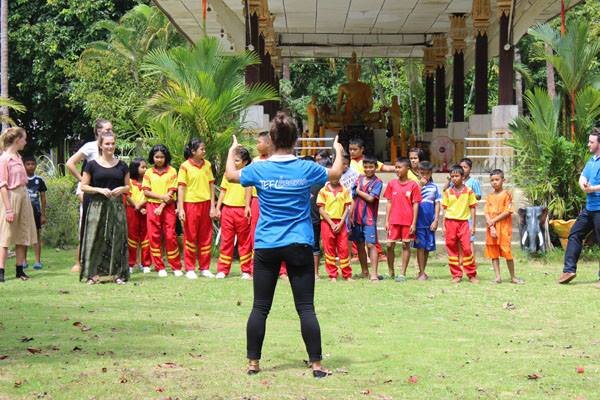 As we mentioned above, the length of your TEFL certification does matter. A short TEFL certification might sound great -- or seem more affordable -- but it may preclude you from landing a sweet teaching job later. The industry standard is 120 hours of training.
That 120-hour course typically includes 100 hours of training and 20 hours of teaching practice. In many cases, you must prove you have had a certain amount of teaching practice as part of your TEFL certification, so look for TEFL courses that offer the minimum for any job you're considering.
Note: We commonly get questions about how long a TEFL course lasts. Typically, a TEFL certification course will last anywhere from 4 weeks to 6 months. Shorter, 4-week long courses will generally be full-time (30-40 hours per week) and are very demanding. However, a longer 3 to 6 month-long course will let you get certified part-time and is a more realistic option for students who need to work or take care of other obligations while getting their certificate. If you're taking an online TEFL certification, you can typically set the pace for yourself -- and move as quickly or slowly through the course material as you choose.
5. Is Your TEFL Certification Reasonably Priced?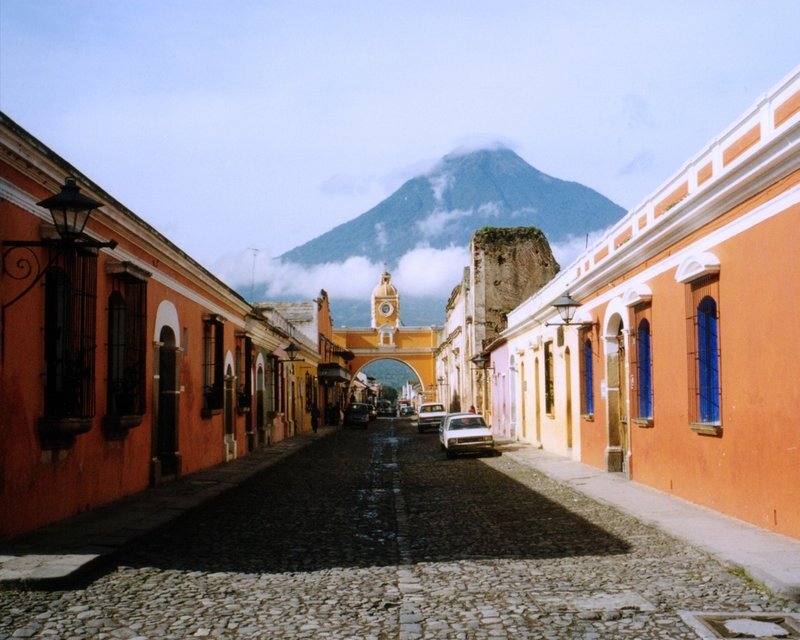 As you'll quickly discover, TEFL programs come in a wide range of prices -- the good news is that it is a buyers market, and most are very affordable. Just keep your career goals in mind to ensure you're not taking a course that offers little long-term value or overpaying for training you may not need.
A quality course will commonly cost between $1,000 - $2,500 USD, though not always. For CELTA, you're in a sense paying for the 'brand name,' and maybe that's worth it for you. Perhaps it's not. Shop around.
Doing your TEFL certification through an on-site course (especially in the country where you want to end up teaching) is another cost-saving option. For example, you can save anywhere from $500 to $1,000 by doing your on-site TEFL in a different country than the United States.
Online courses tend to be less expensive, but as we've mentioned: be sure your online TEFL program includes practical teaching experience, or it may not be worth the money you've saved. Most online TEFL courses are between $500-$1,000 for a 120 to 150-hour certification.
For reference, a CELTA course in the U.S. can easily run about $2,500.
6. Does Your TEFL Certification Show These Red Flags?
Unfortunately, the TEFL industry is not without its unscrupulous characters that seemingly offer the world but deliver nothing but frustration. $1000 is a lot of money to spend on a course that doesn't give you the skills you need or give you the qualifications to apply for a great job. With this in mind, I want to provide you with a few pointers to help you identify the good from the lousy:
Not Accredited - Any program worth a grain of salt will be accredited. No accreditation? Move on.
About Page - Is it easy to identify and contact specific people from the organization when browsing their website? If not, you should ask yourself why they would want to hide their identities.
Course Length - Any quality course includes 100+ hours of training with at least six hours of assessed teaching practice. This is the recognized baseline of what you need to teach English successfully.
Alumni Network - One of the first things you should do is try and get in touch with alum from the program in which you are interested. Ask them about the pros and cons of the program and how it prepared them to teach English abroad. Bottom line; did this program help them get the job they wanted?
Do You Really Need a TEFL Certification?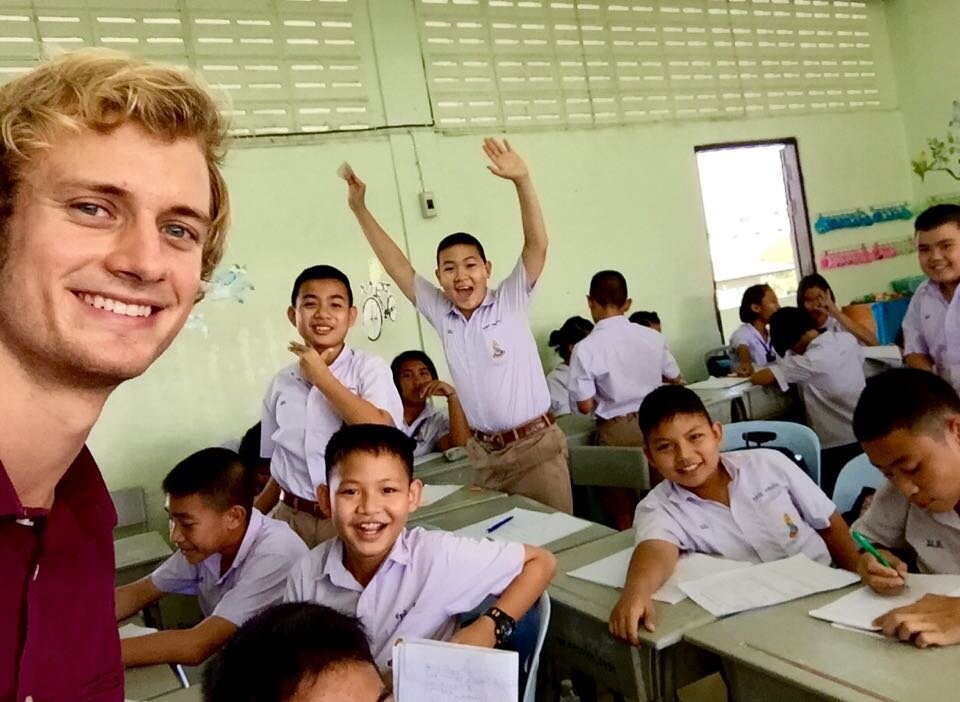 I'll level with you for a minute: you don't always need a TEFL certification to find a job, especially if you have a relevant 4-year degree or prior teaching experience. However, if we haven't already convinced you of the benefits of getting certified, here are a few specific situations where it will really, really, help you in the long run:
For government teaching jobs in South Korea, China, or Taiwan, completing a 100+ hour TEFL course will increase your monthly salary by $100 in almost all cases. That's $1,200 over a year, which should easily repay the cost of most online courses. by year two, that's all profit.
JET is a highly respected program in Japan and it's almost essential to have a TEFL Certificate in order to pass through the application process.
Americans wanting to teach English in Europe will almost always need a TEFL Certificate to help get their foot in the door.
Most respected TEFL schools give their graduates lifelong access to their job placement services worldwide.
Ready to Find the Right TEFL Course for You?
If you've never taught abroad before, it can be hard to figure out where to start. Getting a TEFL certification, whether it's a TESOL or a CELTA, online or on-site, is a fantastic and necessary first step. Hopefully, this article has cleared up some of your questions and will help you choose the best TEFL certification for you and your teaching career.
If you're ready to find that perfect TEFL program, we suggest heading over to our list TEFL Courses, along with ratings and reviews from past alumni, and use your new knowledge to find the perfect course to fit your goals.
This post was originally published in March 2012 and updated in June 2015, February 2018, and April 2021.