High School Abroad
7 Free Volunteer Programs for High School Students
Volunteering abroad as a high school student, or recent high school grad, is a fantastic way to gain some international experience. Whether you're looking to take a gap year before university, or want to use your summer break to do something different, volunteering early in life has set many people on the path towards life long internationalism.
However, finding volunteer opportunities as a young adult, especially if finances are a significant factor, can be a lot more complicated than it sounds. Someone who participates in a volunteer program just as an excuse to take a cheap vacation, without really committing to a cause, can actually do more harm than good in many cases. It takes time and money to train and supervise volunteers, so selection is often a much more involved process than it might seem, and organizations can be wary of accepting people without much higher education or professional experience.
Finding Volunteer Programs for Teens
That being said, finding a low cost volunteer option as a high school student is not impossible. In most cases, even if there is no fee to participate in a program, the volunteer will still be responsible for at least some personal expenses (airfare, housing, food, etc), so you will probably still need to do some fundraising. But finding a program with low start up costs will go a long way towards making volunteering abroad a more realistic possibility.
Before looking for a teen-friendly abroad program, it's important to take some time to consider your personal goals and aspirations. What causes are you passionate about? Is there a particular region you are most interested in? There are quite literally thousands of ways to volunteer abroad, but the following list is a good starting place for low cost organizations open to high school students, young adults, and recent grads.
Recommended Programs for High School Volunteers
Whether due to their unique community service projects, their awesome destinations, or the overall reputation of the program for providing high-quality services for teenagers, here are the best volunteer abroad programs for high schoolers. These organizations offer the best combination of safety and fun for young volunteers.
Student Exchange Programs
Student exchange programs can be a great way for high school students to travel on a budget and promote cross-cultural understanding. Ranging anywhere from a couple weeks, to a full semester or year of classes in a foreign high school, exchange programs allow you the opportunity to fully immerse yourself in another culture. You might have the opportunity to host an exchange student too, affording a student from another country the chance to experience life in your home. Fees vary by program, but the student is often just responsible for expenses like airfare and food.
Experiment in International Living
The Experiment in International Living is a Vermont based organization that offers summer programs for high school students, including volunteer opportunities in a wide variety of locations throughout Africa, Asia and Latin America. Programs typically come with a steep registration fee (sometimes as much as $5,000), but they also offer a number of scholarships that cover part or all of the initial fee. It's definitely worth looking into to see if you qualify for a scholarship, and you could participate in a well-organized and high quality program that usually costs several thousand dollars for free, or at a hefty discount.
Sea Turtle Restoration Project
There are countless organizations throughout the world that are dedicated to the survival of Sea Turtles, one of the most endangered species on the planet. Fees and specifics will vary by organization and location, but most groups are always looking for volunteers, for anywhere from a couple days to several weeks. You will most likely be responsible for airfare and personal expenses, but some organizations will provide simple accommodations for volunteers.
World Wide Opportunities on Organic Farms
World Wide Opportunities on Organic Farms, or WOOF, is another excellent resource for extended travel with very low start up cost. WOOF participants essentially volunteer their time working on a farm, in exchange for free room and board. Opportunities are available in 53 countries throughout the world, and time commitment is usually negotiated directly between the volunteer and host. Some countries will require that volunteers are at least 18 years old, but many will accept younger participants too, so WOOF is a good option for a gap year or a summer break.
BirthRight Israel
For anyone of Jewish heritage between 18-25 years old, the BirthRight program will provide a free ten-day trip to Israel. This typically includes roundtrip airfare, accommodations, meals, and admission to tourist sites. The first step is an application and interview, and particular requirements as to what exactly constitutes Jewish heritage will vary, so it might be worth checking out even if you're not sure that you qualify. It's more of a learning experience than a volunteer opportunity, but Birthright is an excellent opportunity to explore Israel for a very low cost if you qualify.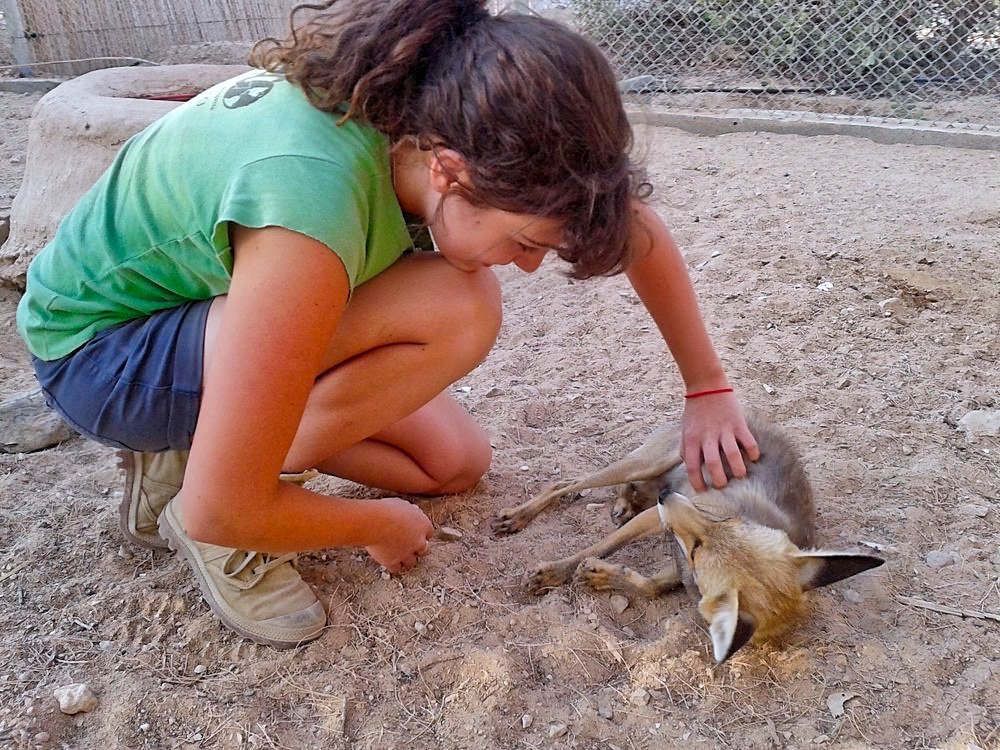 Kibbutz Volunteers in Israel
A Kibbutz is a communal agricultural settlement in Israel. These communities are always looking for volunteers and are usually open to anyone over age 18, so probably best for those looking to do a gap year. Volunteers will usually be working as farm-aids, performing basic manual labor and other simple tasks in exchange for room and board (usually fairly bare bones).
Participants are typically responsible for airfare and a small registration fee. A great option if you're specifically interested in exploring the Middle East.
Help X
Similar to WOOF, but with a wider variety of opportunities, Help X is another network for people to volunteer their time in exchange for room and board. Jobs range from farming to sailing and everything in between, from two hours a day to forty hours a week, so odds are you can find something that interests you.
With all of the different programs and information out there, volunteering abroad as a high school student can seem like a daunting task. The best advice I can give is to start planning early. For example, if you think you might want to spend the summer between Junior and Senior year volunteering abroad, start planning and fundraising during Freshman year.
The nature of international volunteer work is that some level of fundraising will be required, and as a general rule it's always best to have more money saved than you think you will need. So start planning now, and when the time comes your experience will be that much more rewarding!