Volunteer Abroad
Guide to Alternative Spring Breaks: Volunteering Abroad
If you want to step outside the norm, consider volunteering during your spring break this year. Here's everything you need to know about how to plan an alternative spring break, including deciding on a location and finding a program.
TLDR 👀
Alternative spring breaks bypass the typical partying and focus on helping others through volunteerism.
Volunteer opportunities as short as a week exist abroad.
Decide on the focus of your alternative spring break and pursue an area of interest or use your specialized skills.
Consider picking a program that will complement your future studies or career path.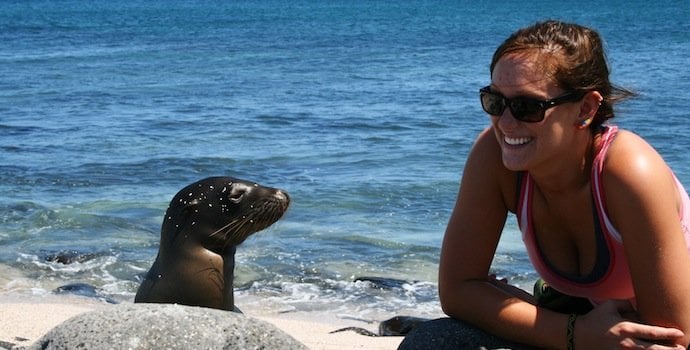 These days, many of us want something more from spring break than simply fun in the sun. I mean, sure, spending a week in packed bars or laying around on a beach all day have their own draws, but sometimes we just want to feel a little more productive! You've got the rest of your college years to spend sippin' from red Solo cups, so why not use your week of freedom to do something good instead?
If you're thinking this way, you're not alone – over the last decade or so, alternative spring breaks (or ASB) have become extremely popular among altruistic-minded students who want to take advantage of that time to do something positive.
What is an alternative spring break, exactly? An ASB is when college students choose to participate in volunteer projects during the traditional week-long spring break vacation. It can be a domestic, national, or international volunteer experience in a number of fields. Additionally, an alternative spring break can be through your university, a non-profit, or through volunteer organizations.
So, pursue a short-term volunteer opportunity abroad instead of a week of indulgences. Grab your friends, too! And hey, there's a lot in it for you other than just doing good — you'll get to have a once-in-a-lifetime adventure and maybe even add something to your resume! Here's everything you need to know for planning your volunteer adventure on your alternative spring break.
How to plan your alternative spring break
While the idea is easy, turning it into practice is never quite as simple. Like registering for classes, finding the right program requires doing your homework and thinking about what you want to accomplish and where you'd like to go. Do you want to work with kids? Help out at an NGO? Learn firsthand about the educational system? Do you see yourself staying in North America, or would you want to go to far-flung locations like Kenya or Peru? With the vast range of alternative break programs out there, these are all possible. You just have to find the one that's right for you.
And that doesn't have to be as labor-intensive as writing a research paper. In fact, many universities sponsor alternative spring breaks or have their own programs set up, so check with your study abroad office to see what options might be available through your school. Remember, also, that you don't necessarily need to seek out a spring break-specific program. It might be more affordable to look at programs that aren't marketed only to college students. Many volunteer programs offer short-term options (even as short as four days) that can be just as interesting, affordable, and productive as long-term ones.
If you're seriously considering taking an alternative spring break, there are a few other things you need to think about and research. Begin by deciding where you would like to spend your break, then think about what type of program you want to participate in. Once you've decided, it will be much easier to choose the perfect program.
Consider the location of your ASB program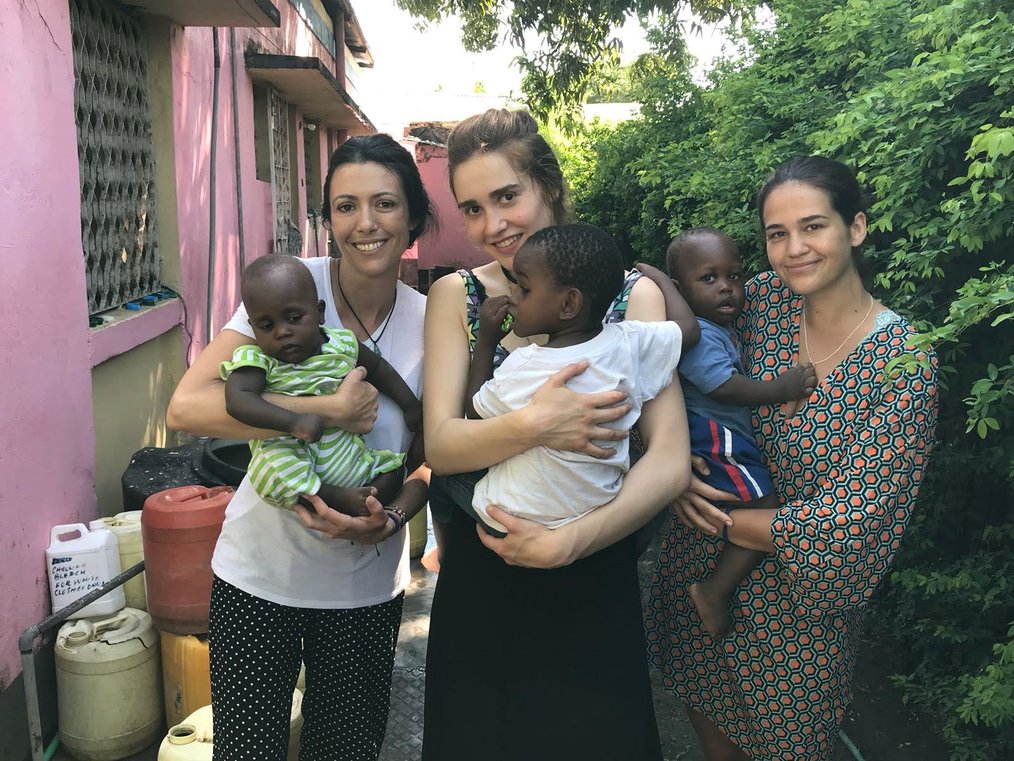 The first thing to decide is whether you want to stick close to home or use your alternative spring break as an opportunity to explore a new destination. There are benefits and drawbacks to either choice.
Local or national volunteer opportunities
While there certainly is something exciting about the idea of heading to a far-off corner of the globe for spring break, there are also many opportunities to do good and have fun that will keep you closer to home. Many ASB programs, particularly those run by colleges, focus on projects on the national level, or partner with U.S.-based organizations like United Way, Habitat for Humanity, and Teach for America. These projects engage with the same kinds of issues as international programs do – hunger, housing, poverty, illness, education – but their impact is focused on our own community.
Besides saving a bit of money by not buying a pricy plane ticket, these programs are great options to think and act locally. While foreign aid is important and impactful, we have to remember that there are many communities much closer to home that also need help and service. By staying in the United States, you'd be able to have a considerable impact and lessen your carbon footprint by forgoing a long trip on an airplane!
International volunteer opportunities
If you can't detach the idea of spring break from the image of a week spent in a foreign country, never fear. There are PLENTY of stellar opportunities to spend your precious non-studying hours giving back overseas. International breaks are more likely to be run by individual organizations or pre-existing volunteer programs, rather than through schools, but there are more than enough of them to go around. Be sure to check out organizations like IVHQ, Cross-Cultural Solutions, UBELONG and Projects Abroad. Each offer short-term volunteer stints that can easily fit into a university calendar.
Take an alternative spring break with Projects Abroad:
Consider the focus of your ASB program
It's also important to consider what you want to accomplish during your alternative spring break and to choose a program that will cater to your interests.
Volunteering with children or in education
Working with children can be one of the most rewarding ways to spend your alternative break days, and there are tons of programs that are more than happy to connect you with kids in need, both at home and abroad. Your responsibilities could be anything from teaching to organizing games to childcare. However, it's essential to do your research and make sure that the program you are signing up with will give you the experience you are looking for. Before you sign up, especially if it involves working at an orphanage, do your homework to make sure your time and money is going to help people who need it.
Build homes as a volunteer
If you'd rather be getting your hands dirty, plenty of locations offer the opportunity to get involved with a building project. Many universities partner with organizations like Habitat for Humanity to work on building projects locally and at sites across the country. If your interests take you farther afield, there are also opportunities to participate in building projects in places like Ghana or the Philippines. You'll most likely be building houses or schools, so you better make sure those roofs aren't going to be leaking on anyone!
Specialized: medical, dental, legal, etc.
If you're studying a specific field, especially one related to health care and medicine, you're in luck! There are so many organizations that will want your special skill set. Programs like VIDA will place you directly into local clinics to work with other health professionals, and there are specialized healthcare programs in every part of the world you can imagine. While the medical field may have the highest demand, there are also plenty of spaces for students in other specialized fields like law, business, journalism, microfinance, and human rights. Alternative spring breaks are already such a great use of your free time, but imagine if you could make it even more productive by strengthening your resume at the same time!
Quick tips for your alternative spring break
Seriously consider if you want to go through your university (friends!) or strike out on your own through another organization (independence!).
Don't be afraid to ask where your fee goes, especially if you're participating in an international program. Legitimate organizations will be only too happy to tell you.
Remember that there's only so much you can accomplish in one week. Try to have realistic expectations about what you'll be doing.
Figure out how to make this project connect to your studies, activities, or other interests. It isn't just a vacation week, so don't treat it like one.
Have fun, learn something, and take lots of notes (and photos)!
Lastly, remember that this experience isn't just about giving back—it's also about you! The goal of an ASB is to lend a helping hand and, in turn, gain experience, perspective, and insight that can help you become a more well-rounded person. Keep a journal, write down your accomplishments, and stay in touch with the people you meet during your time volunteering. Vacations may sometimes seem like a dream, but it's important to remember that the work you're doing will make a big impact on many people.
This article was originally published in 2013, and was updated on September 17th, 2021.