Study Abroad
Why You Should Pursue Your Graduate Degree in New Zealand
Wondering where to pursue your graduate degree abroad? Mew Zealand is a fantastic option -- trust me! Here are reasons to earn your degree in New Zealand, from a fellow study abroad alum.
A couple of years ago, I was feeling stuck and uninspired in the U.S.A. I was slogging through as a teacher and barely pursuing my creative writing. I needed to mix things up and I wanted a change of scene!
As I researched places to study around the world, there was something magnetic about New Zealand, a multicultural and beautiful place, a land of rare beauty and rare birds, magical stories, great adventure and so much more. I wanted to live abroad, to surround myself with a new and enriching atmosphere, and to pursue a graduate degree in my field of passion, Creative Writing. In every way, New Zealand fit the bill and quickly rose to the top of my list for destinations where I could go back to school.
After researching programs across the U.K., Ireland, Australia, and New Zealand, I applied for my Ph.D. at the International Institute of Modern Letters at Victoria University of Wellington. I was drawn to apply to the IIML primarily because I was impressed with the work and writing of the faculty, students, and alumni. As a writer, I felt an affinity with the work coming out of the IIML. Even though it was the farthest away -- "on another planet," my mother complained -- I felt pulled to New Zealand.
The decision to live so far away from friends and family in the U.S. was not an easy one, and living abroad continues to have its challenges, but these are challenges my husband and I are happy to take on and experience. I feel lucky and privileged to have this opportunity to pursue my professional education, but also to be educated by leaving our home country and living abroad.
I am learning to open my mind and heart to living outside the box, go off the beaten path, try something new and scary, take risks and adapt, experience other cultures, and appreciate some things about the U.S. that we previously took for granted. My worldview is no longer American-centric; I've gained empathy and admiration for how other people live in the world.
If you are considering a graduate degree abroad, New Zealand may be the perfect destination for you, as it is for me. Here are some of the many reasons that might convince you.
You've Always Wanted to Live or Study Abroad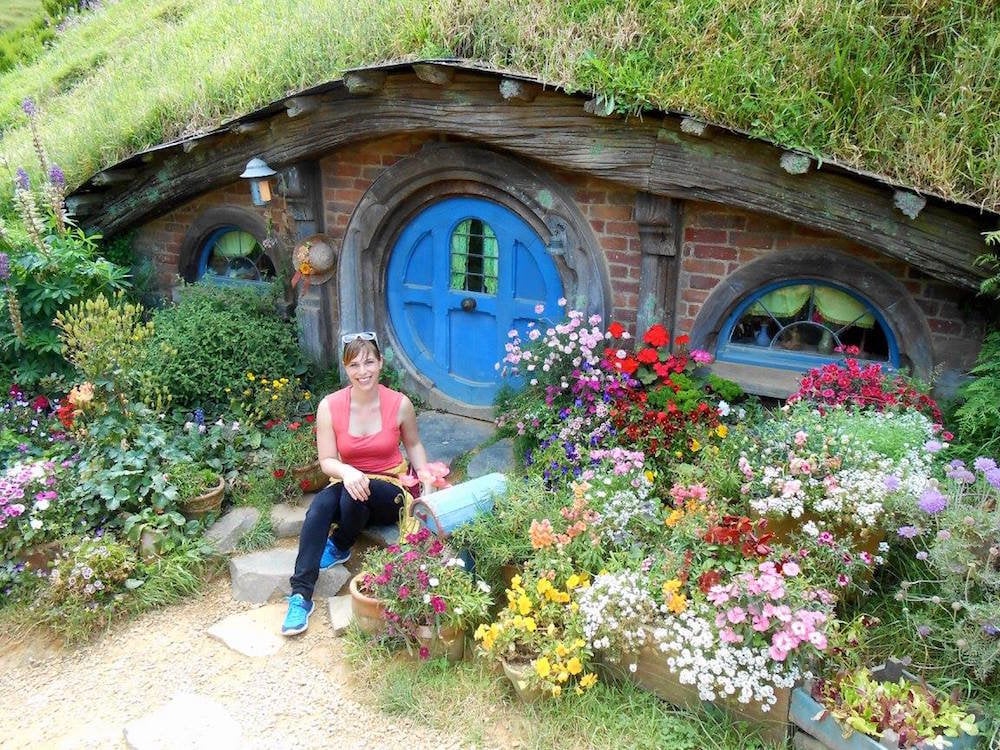 When I was a young undergraduate student, I thought I had my life plan all mapped out (don't we all at that age?). I would study my favorite subject (English Literature), become a teacher, and probably live in New England or New York for most of my adult life.
In reality, I ended up falling in love, moving to California, and then to Seattle, and living a great life there. Over time, my creativity began to dry up; the life I had planned didn't turn out to be the best way I could tap into my passion, and I decided to break things open. I wanted to let myself explore and take risks in a new country. I wouldn't have imagined going to New Zealand even five years earlier; now, I can't imagine how I envisioned a future unshaped by my experiences during my Ph.D. here.
You Want International Friends and a Global Network
All graduate programs afford the opportunity to build your network; you'll work closely with classmates, professors, and mentors to pursue your degree and produce a final thesis or research project. In New Zealand, I have found the community I dreamed of being part of as a writer.
Additionally, I've made friends from all over the world here! New Zealand is like a magnet which pulls in interesting, ambitious, talented people from around the globe.
You Value High Quality Education
The decision to pursue a graduate degree cannot be taken lightly; you can and should research to find the right program and opportunity to you since it is an investment of your time and money.
If you want to study at a prestigious institution of higher education, learn from world-class talented faculty and enjoy a culture that values in intelligence and creative thinking, my experience shows that New Zealand is a great place to do so. This goes not just for Victoria University but several other institutions such as the University of Otago and the University of Auckland.
You Appreciate Balance & Diversity in Your Life Outside the Classroom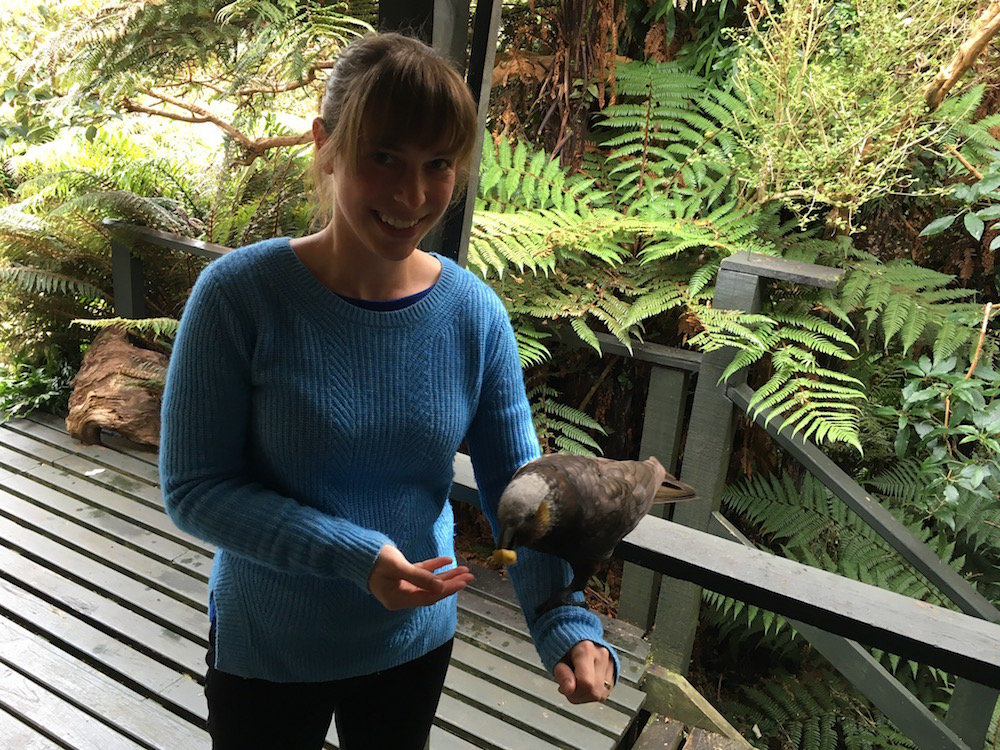 New Zealand is pretty amazing (in case you hadn't figured that out yet!): it is a safe, progressive country with a rich and varied culture, amazing arts and literature, interesting politics, good quality universal health care for its citizens, and low violence. It's also a place with a great love of tea, respect, and kindness.
If you want to explore nature in between classes and thesis deadlines, it's easy to feel inspired by nature in NZ, taking a stroll through a beautiful forest full of incredible and rare birds, (such as the Tui, Kaka, or Kiwi, in the city!), kayaking among fur seals or dolphins in blue-green waters, or hiking volcanoes and snow-capped peaks (like Mt. Tongariro, Ruapehu, or the Southern Alps).
Additionally, many people worry they'll feel culturally cut off from the world in New Zealand. I have not found this to be true at all. New Zealand has an incredibly diverse and international population. Also, If you appreciate delicious, fresh food, and want to live somewhere with a diverse international cuisine at your doorstep, New Zealand has it all. From green lipped mussels, bluff oysters, lamb, feijoa fruit, kawakawa tea, or the peppery horopito leaf to grassy and tropical Sauvignon Blanc from the Marlborough region or herbal and fruity Pinot Noir from Otago, there is no shortage of rich flavors I've had the chance to experience in New Zealand.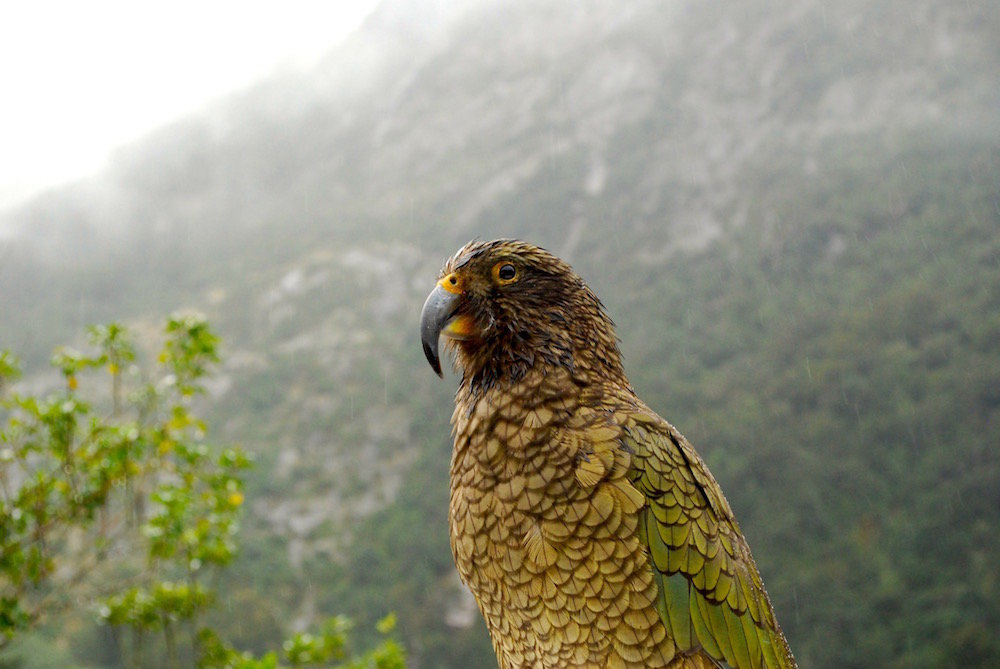 Still not sold? Here are some other reasons you should consider pursuing your graduate degree New Zealand:
In New Zealand, you get to live one day ahead in the future, on the other side of the International Date Line!
You get to see the moon appear upside down living in the Southern Hemisphere… And the seasons are flipped! December is mid-summer!
You get to appreciate the Kiwi sense of humor (think Flight of the Conchords).
You have an affinity for pop culture -- and aren't surprised to learn how many culturally relevant movies and artists have come from New Zealand, such as The Lord of the Rings movies and rising star director Taika Waititi.
You love Rugby or at least want to support the best team in the world. The All Blacks New Zealand rugby team are crazy impressive. (Have you ever seen them doing the Haka before a game? Learn more here). They have won the last two Rugby World Cups and are considered statistically the best team to have ever played the game.
You want to live in one of the most beautiful places on earth. Enough said.
If many of these things strike your fancy, or you see yourself in a similar situation as I had a couple of years ago, then New Zealand is a great place for you to do graduate studies!
A Note on Financing Your Graduate Degree in New Zealand
As I mentioned above, pursuing a graduate degree anywhere is an investment. You may, like me, wonder how you can pay for it.
When I was accepted I also received a doctoral scholarship which helped make the final decision so much easier. I knew that the department really wanted me there and I could afford to do the program without going into debt. For me, scholarships or fellowships have been a vital part of pursuing graduate studies in the creative arts and I highly recommend applying for them.