The Best High School Study Abroad Programs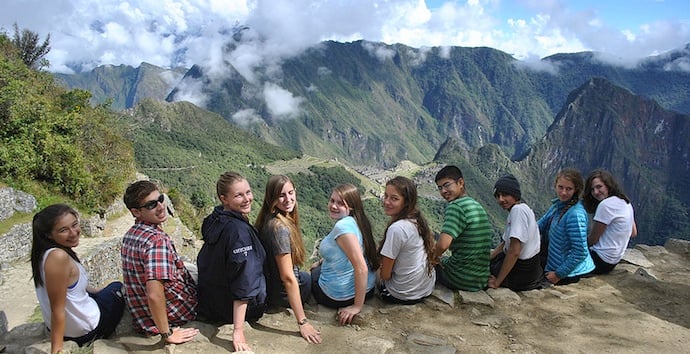 I haven't racked up many regrets in my 25 years as a travel junkie, but one of them has to be not studying abroad while in high school. The idea of going abroad for any reason other than a school trip or family vacation just hadn't occurred to me (way, way back in 2005…). Fortunately, the push to get students to study abroad has expanded to include high school students just as much as it has university students.
The result has been some very cool programs and opportunities for these younger students, but with so many of them cropping up, how do you choose? Here at Go Overseas, we have compiled a list of the best study abroad programs for high school students to help you start your search.
How to Choose the Best Program Abroad for You
While there is something of value from programs that have happy alumni and high ratings, at the end of the day, the program that will be best for you may not be the program that is best for someone else (even your best friend). However, there are very important things to keep in mind when sifting through all of your study abroad program options.
Before you start your search, ask these four important questions: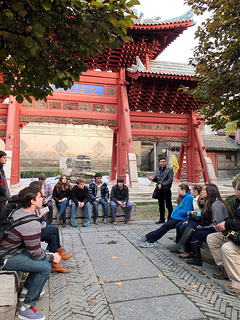 What are your goals for study abroad? – Do you want international experience? To improve language skills? Get college credit? All three? Your reasons for choosing to spend a few weeks, a semester, or even an academic year abroad should be your primary factor in the program you choose.
What region/country interests you most? – Once you have decided your goals, consider what region/country interests you the most or offers the most opportunities to fulfill your goals. So long as the program meets your goals, studying in a region you are curious about will keep you actively trying to learn as much as you can and enjoy your new host culture!
How much are you able to spend? – For most students, you still have all 4 years of college to think about and money may be a deciding factor on which program to choose. If finances are an issue, consider applying for a scholarship (there are more than you'd think!) or going abroad for a summer/semester rather than a full year.
What support does the program offer? – If you are still in high school, I guarantee your parents will be out of their minds with worry for your health and safety. Make sure you choose a program that not only offers a solid support network for students, but also keeps parents informed about host families, emergency contact information, and full details about excursions (if any).
Top Study Abroad Programs for High Schoolers
Whether due to their unique content, their awesome destinations, or the overall reputation of the program for providing high-quality programs for teenagers, here are the best study abroad programs for high schoolers. These folks don't sacrifice fun for safety, or vice versa.
In the end, studying abroad at before college helps high school students to advance in their academics, future career, and language skills in an unconventional yet memorable way. It shows college admissions and employers that they are a forward-thinking and motivated individual who has already gone strides to advance their education. But most importantly, it inspires invaluable personal growth and independence. I can't stress enough the benefits students will have by studying abroad so early on, but also the importance of choosing a well-run program that's right for them!
Photo Credits:
NMHphotos
.