High School Abroad
The Best High School Study Abroad Programs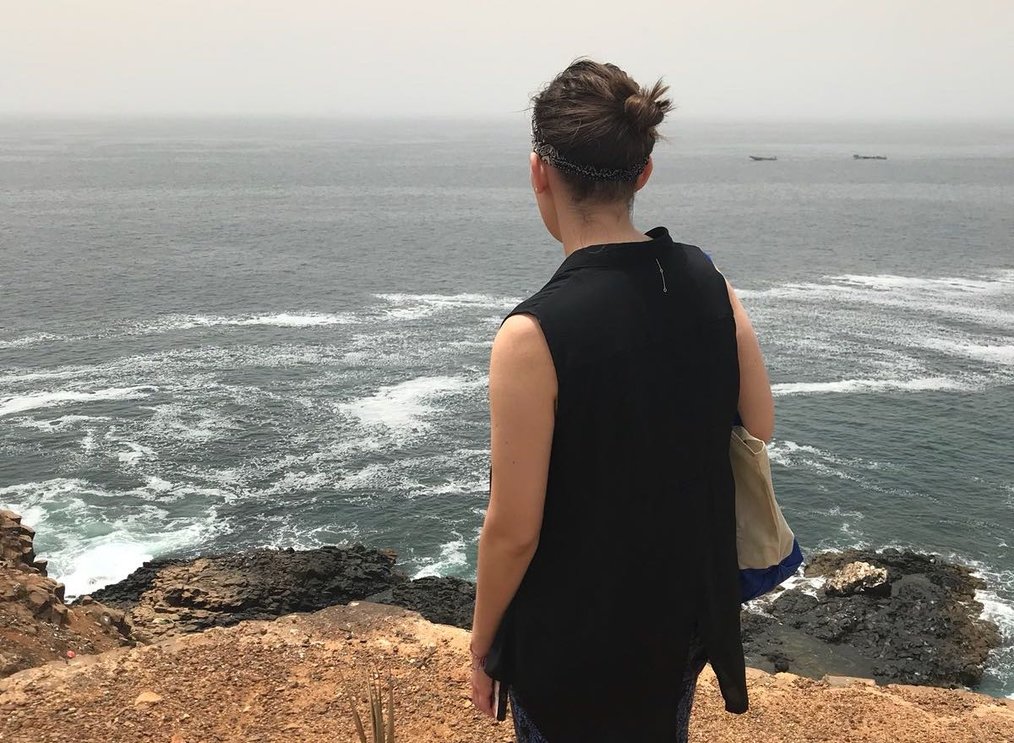 I haven't racked up many regrets in my 25 years as a travel junkie, but one of them has to be not studying abroad while in high school. The idea of going abroad for any reason other than a school trip or family vacation just hadn't occurred to me (way, way back in 2005…). Fortunately, the push to get students to study abroad has expanded to include high school students just as much as it has university students.
The result has been some very cool programs and opportunities for these younger students, but with so many of them cropping up, how do you choose? Here at Go Overseas, we have compiled a list of the best study abroad programs for high school students to help you start your search.
How to Choose the Best Program Abroad for You
While there is something of value from programs that have happy alumni and high ratings, at the end of the day, the program that will be best for you may not be the program that is best for someone else (even your best friend). However, there are very important things to keep in mind when sifting through all of your study abroad program options.
Before you start your search, ask these four important questions:
What are your goals for study abroad? – Do you want international experience? To improve language skills? Get college credit? All three? Your reasons for choosing to spend a few weeks, a semester, or even an academic year abroad should be your primary factor in the program you choose.
What region/country interests you most? – Once you have decided your goals, consider what region/country interests you the most or offers the most opportunities to fulfill your goals. So long as the program meets your goals, studying in a region you are curious about will keep you actively trying to learn as much as you can and enjoy your new host culture!
How much are you able to spend? – For most students, you still have all 4 years of college to think about and money may be a deciding factor on which program to choose. If finances are an issue, consider applying for a scholarship (there are more than you'd think!) or going abroad for a summer/semester rather than a full year.
What support does the program offer? – If you are still in high school, I guarantee your parents will be out of their minds with worry for your health and safety. Make sure you choose a program that not only offers a solid support network for students, but also keeps parents informed about host families, emergency contact information, and full details about excursions (if any).
Top Study Abroad Programs for High Schoolers
Whether due to their unique content, their awesome destinations, or the overall reputation of the program for providing high-quality programs for teenagers, here are the best study abroad programs for high schoolers. These folks don't sacrifice fun for safety, or vice versa.
SIT has long been a study abroad program provider that excels at what they do – since 1932, in fact. For high school students, SIT's The Experiment in International Living has a variety of theme-based summer courses that not only educate but encourage students to travel (in small groups) and directly interact and immerse themselves in local culture. Options include culinary exploration in Italy, embarking on an eco-adventure in Belize or Switzerland, or simply traveling and discovering Thailand, Mongolia, or Australia. With fantastic programs in 30+ countries, it was difficult to settle on just one to showcase!
Other destinations: Thailand, Mongolia, Australia, and more!
For high school students who have already been taking Japanese for 2+ years, they can take their language to the next level by attending a public or private high school (all in Japanese!) and living with a host family through CIEE. Participants have the option to spend a semester or a year abroad. Limited partial scholarships available.
Other destinations: Ireland, China, Chile, and more!
According to their website, "NOLS invented the outdoor semester." No kidding! Students 17 and over can spend a semester in Baja California, Mexico learning sailing, backpacking, and local ecology while immersing themselves in Spanish language and culture. Try learning that in a classroom! College credit through the University of Utah available as well.
This program, which appears to have nothing but stellar reviews from past students, offers High Schoolers the chance to spend a summer, semester, or a year immersed in Spanish language and culture while studying at a local high school. In addition to studying, students can stay with homestay families and embark on excursions so they really get the most out of their time abroad!
Other destinations: Mexico, Spain, and Argentina
SPI provides 2-4 week long summer language programs specifically for high school students that will leave students raving about their experience. For Francophiles wishing to brush up on their French, SPI sends students to the quaint, beachside town of Biarritz, France, to take courses, live with a homestay family, take weekend excursions, and experience full immersion. With SPI, "the classroom takes a back seat to conversation with locals" and students come back "actually able to speak French, not just understand it!" Not a Francophile? Check out other SPI program options!
Other destinations: Spain, Costa Rica, Italy, and China
Ready to have the best summer of your young life? Head far south of the border for a month-long adventure with ISA High School. You can opt to focus your program entirely on academics or volunteering. If you can't decide which, you're in luck - they also offer a combo program, including Spanish courses and opportunities for community service. ISA High School has a wide number of programs in both Europe and Latin America.
Other destinations: China, Spain, Costa Rica, England, Italy, France
If language isn't your thing, there are plenty of study abroad programs in English-speaking countries, like Australia. Rustic Pathways has been leading high school students on 1-4 week educational expeditions around Oz since 1983. With this program, students will learn about wildlife and ecology in Australia, indigenous rights, and participate in service learning.
Other destinations: Laos, Ghana, Myanmar, and more!
With all of the fuss over China becoming the world's next economic powerhouse, there has never been a better time for high school students to get an early jump start and in on the action. This program is designed to introduce students to two very different realities of life in China: the affluent, built up cities juxtaposed with nearby impoverished villages. China not your thing? Aspire has a ton of short term programs for teenagers all around the world.
Other destinations: Spain, Italy, England and more!
YFU allows high school students to embark on an academic exchange for a semester or year in any one of a staggering 42 cities throughout South Korea. While immersing themselves in Korean culture and language, living with a host family, YFU also encourages students "to advance intercultural understanding, mutual respect and social responsibility" through their exchange.
Other destinations: Sweden, Latvia, Turkey, and more!
If you are looking to spend a semester or two in a non-traditional country without having to learn a foreign language, try South Africa. Students will attend school in a highly rigorous academic environment (South Africa has one of the highest education budgets in the world!) while living with a host family. By immersing yourself in South African culture, you will gain first hand knowledge of what it's like to live in this unique and diverse emerging nation.
Other destinations: Iceland, Thailand, Honduras, and more!
Study at Oxford in England for a summer with ASA Summerfuel
If you want to study abroad while getting a head start with college credits, Oxford's summer program gives high school students the opportunity to do so at one of the world's most prestigious academic institutions. While at Oxford, students will get a taste of the university lifestyle by living in campus housing and taking two courses in the area of their choice, all while immersed in British culture.
Other destinations: Spain, France, Italy, USA
Atlas Workshops has several study abroad program options for high schoolers. From exploring sustainability in Scandanavia, to learning about emerging public health strategies in India, their trips truly take an innovative approach to high school study abroad.
Their programs typically last about two weeks and, unlike typical teen travel tours, they mix travel with research and look beyond simply visiting museums. Expect to really go in-depth with their topics.
In the end, studying abroad at before college helps high school students to advance in their academics, future career, and language skills in an unconventional yet memorable way. It shows college admissions and employers that they are a forward-thinking and motivated individual who has already gone strides to advance their education. But most importantly, it inspires invaluable personal growth and independence. I can't stress enough the benefits students will have by studying abroad so early on, but also the importance of choosing a well-run program that's right for them!