High School Abroad
The 10 Best High School Study Abroad Programs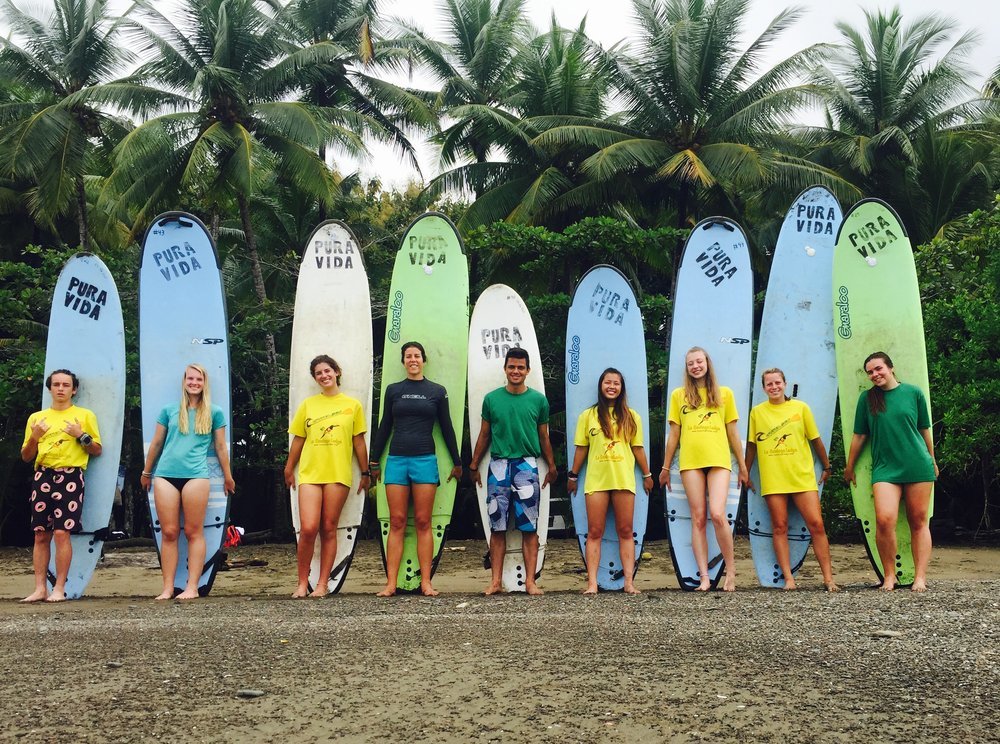 High School is a time for self-exploration. It's also the perfect time to begin exploring the world around you. Maybe you've considered attending college in a different country or you're planning on taking a gap year after graduation. You may have a list of all of the countries you'd like to explore once that diploma is in your hands, but why wait until you graduate?
As a current high school student, you have the unique opportunity to take advantage of high school study abroad programs that are geared solely to your age group. You can explore a new country, learn a different language, and meet new people from around the world!
While your friends are spending their Saturday nights at the mall, you could be hiking Machu Picchu or swimming underneath a waterfall in Costa Rica. If you want to learn about a different culture and have an unforgettable experience, then these high school study abroad programs are for you. Here are the best study abroad programs for high school students.
If you're curious about any of these programs, click on the link and it'll take you to more information.
How did we pick these programs?
In choosing the best high school study abroad programs, we took into account two main factors: the review scores of each program, and the number of reviews that program had received.
For all high school abroad programs on Go Overseas, we ask reviewers to rate six variables: (1) Growth, (2) Support, (3) Fun, (4) Housing, (5) Safety, and (6) Overall. We average these scores, compare them to other high school abroad programs, and take into account the total number of reviews each program has received. In total, we compared over 600 reviews to determine which programs should be included on this list.
From there, our goal is to choose those programs which are truly the best: they have more and better reviews than the average for similar programs and are verified by enough reviews for us to feel confident giving our stamp of approval.
1. EdOdyssey: Custom Student Trips in Peru, China, Spain, Italy and USA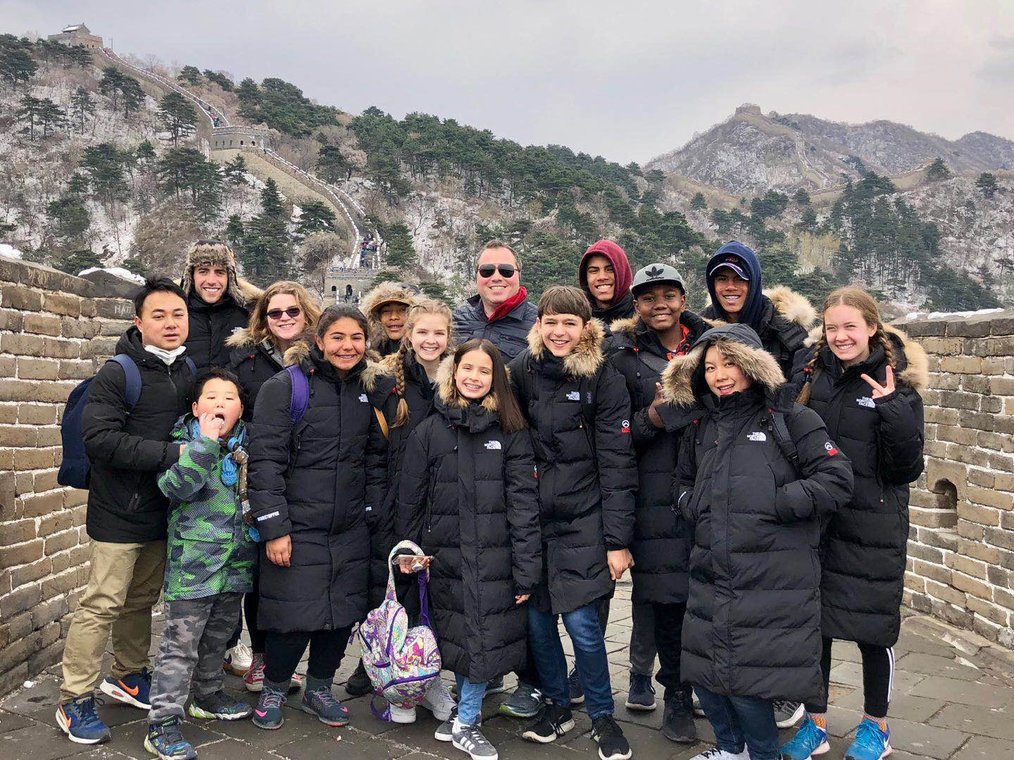 Students who have been on an EdOdyssey trip can't say enough good things about this program. In fact, EdOdyssey received perfect scores from reviewers in 4 out of 5 of our key areas, with a 100% overall score!
EdOdyssey is a unique company that creates custom trips abroad in either Peru, China, Spain, or across the U.S. You could take a Beijing Opera class in China, learn how to survive in the jungle in Peru, or how to cook the perfect Paella in Spain.
If you're looking to design a trip focused on immersion, language learning, volunteer opportunities, or school exchanges, than EdOdyssey is the perfect choice for you! The best part about this company is that they themselves are educators and understand exactly what it takes to create a meaningful experience for students. EdOdyssey also offers scholarships and financial aid for their programs.
Here are some highlights from the reviews for this program:
"As someone who mostly travels in instate America I can say I was definitely nervous and had no idea how the trip's planning was going to work but EdOdyssey blew me away with how thorough they were. There were no hiccups and I can tell you, you can rest assured when planning a trip with them because they have your back." -- Ikwo
"Besides wanting to visit Machu Picchu, Peru was not on my radar of places I wanted to visit but, because of EdOdyssey, it is a place that I want to go back to with friends and family to share the wonderful memories that I made and make new ones!" - Caitlin
"In summary, two weeks in this program had the same effect on my Spanish as four years in the classroom, but these two weeks also have had a overall recurring effect on my life for almost four years, now. For future participants - don't hesitate. Just do it!" -- Matthew
Here's a snapshot of reviews for this EdOdyssey program:

2. GLA Volunteer in Tanzania: Children's Education Adventure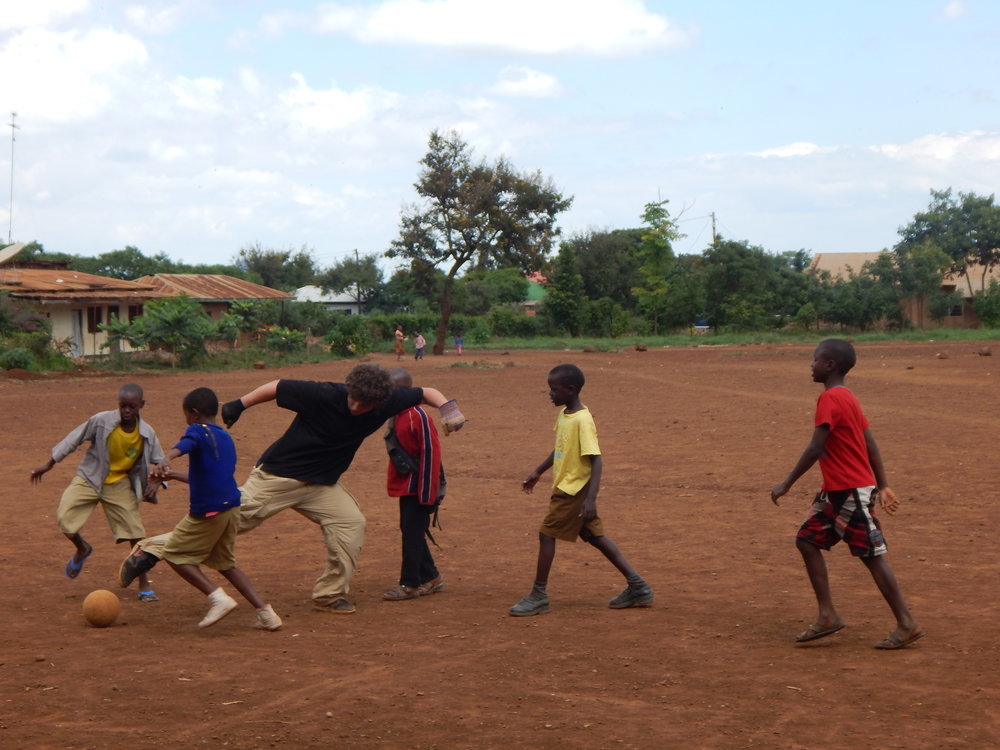 Are you hoping to do something more meaningful with your study abroad experience? If you answered yes, Global Leadership Adventures (GLA) has an incredible opportunity to live and volunteer in a small community in Tanzania. While there, you'll work with others on community projects, such as helping to restore school facilities, or teach English in a local classroom. You'll also learn about the history of Tanzania and the social issues impacting this nation today.
During your free time, you'll explore the area, spending time learning the culture of the Maasai - a nomadic warrior tribe - or experiencing a real African safari, and even hike the base of Mt. Kilimanjaro. You'll be able to learn new skills, such as African dance, or batik cloth dyeing.
Reviewers agree that this opportunity is one of the best available, with GLA scoring a 99% overall rating. GLA offers a 21-day and 14-day option held at specific dates during the year.
Here are a few highlights from our reviewers:
"This trip opened me up to a world of travel that I had never before been exposed to. I highly recommend any teen who is seeking an opportunity to make an impact on a foreign community and to be immersed in another culture to look into a GLA program." -- Iman
"Whoever you are and wherever you came from, you are guaranteed to be enlightened, awakened and have an entirely new perspective on the world at large once your time is up! If you're really daring, I would even say to go for the Flagship (21 day) program, because 14 days really fly!" -- Holly
"I don't think theres any better way to do service and learn about people and a culture than how GLA does it." -- Isabell
Here's a snapshot of reviews for this GLA program:

3. ActionQuest: Summer Adventure Program in British Virgin Islands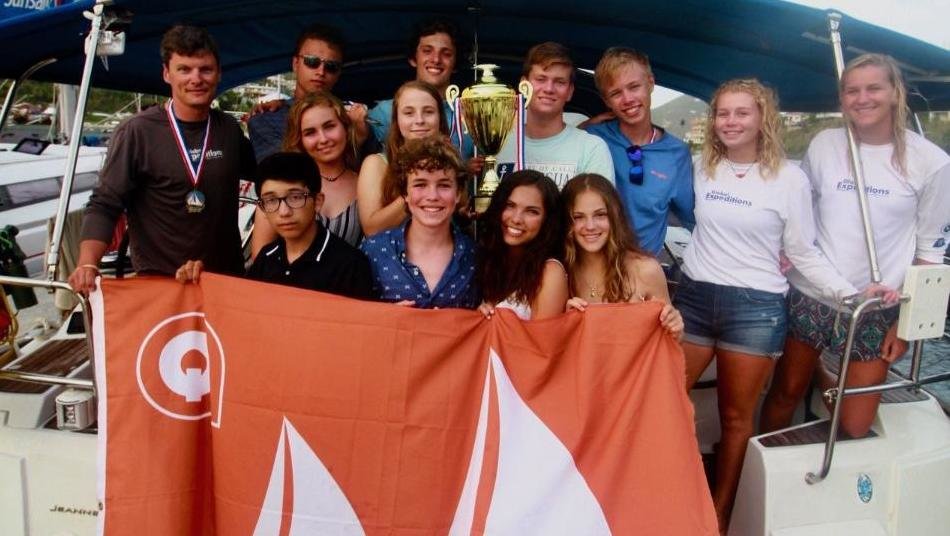 Interested in a little more adventure? ActionQuest may have the fast-paced, action-packed program you're looking for. With another incredible 100% overall rating, ActionQuest provides a once-in-a-lifetime opportunity to live aboard a yacht and sail around the British Virgin Islands. Participants will study marine biology while engaging in water sports and activities, such as scuba diving, wake-boarding, and windsurfing.
If you're interested in studying marine biology, or have ever wanted to learn to sail or scuba dive, then we highly recommend this program. It takes place during the summer, with different sessions ranging from 17-21 days and scholarships available. Past reviewers agree that ActionQuest helps you move out of your comfort zone while remaining in a safe, guided environment.
Here are a few highlights from our reviews:
"If you're looking for a way to grow as a person or get out of your comfort zone and experience something truly amazing, AQ is for you. The amazing staff helps everyone no matter what your background is and they make sure that every student is involved." -- Hannah
"My favorite memory about this journey was with my shipmates and how we always gathered together during free time to hang out, play cards, swim, and talk- no one was ever left out." -- Melissa
"The staff on my trip is what made it really special. I saw them both as teachers and friends. They helped my shipmates and I along our path of finding our happiest self." -- Marley
Here's a snapshot of reviews for this ActionQuest program:

4. MEI International Academy: High School Abroad Program
A longer study abroad program provides an opportunity not only to learn about the country you're exploring but also to form deeper connections with the people you will meet and explore with. With MEI International Academy, you can spend an entire semester abroad, where you will travel and learn in 5 different countries over your 60 day program.
Past reviewers loved the opportunity to for deep, meaningful connections with a group of students you will get to know extremely well over your nearly three months of traveling together. During this time, you'll study World Issues, International Business, and Economics, while choosing from elective courses. You'll travel from China to Hong Kong, Vietnam, Cambodia, and finally Thailand. If you choose the second-semester option from MEI, you can explore Australia and Bali as well! 100% of past reviewers agree that this program is worth the investment.
MEI also provides a highly-rated semester program in Europe that will take you through Portugal, Spain, France, Switzerland, Germany, and Italy while studying World History, Leadership, and Human Dimensions.
Here are a few highlights from past reviews:
"If I can tell you anything that will convince you to come on the trip, is just know these people you meet: will be your friends for the rest of your life." -- Payton
"Never did I think I would look forward to going to class or go seeking out new opportunities to learn. MEI gave me a desire for knowledge and the techniques to obtain it, the idea that learning doesn't necessarily have to happen within the confines of a classroom and within the borders of a curriculum." -- Matheson
"The teachers are amazing and supportive and MEI allows us to travel in a safe way and to meet new people we wouldn't normally hang out with. I avidly recommend MEI to anyone who will listen, it really is the adventure of a lifetime." -- Laura
Here's a snapshot of reviews for this MEI program:

5. Educational Camps Abroad: Language and Cultural Immersion in Europe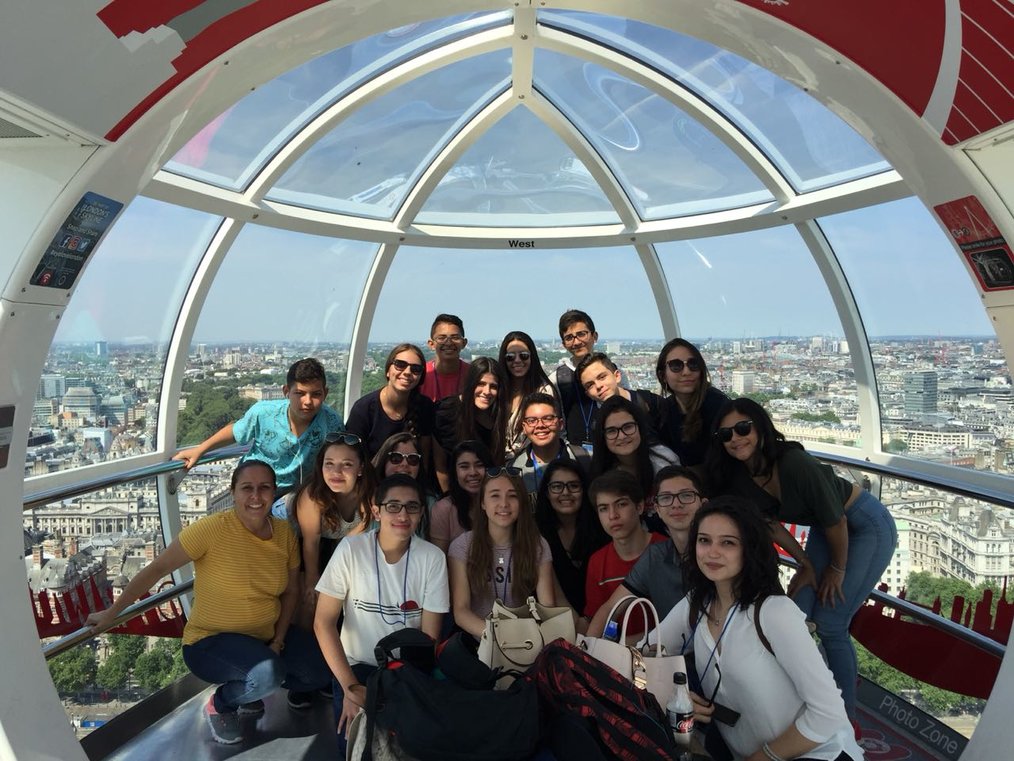 Have you ever wished that you were still young enough to attend summer camp? Only this time, maybe you could go to a camp in a different country?
If you're between the ages of 13-17 with a strong desire to learn a new language, Educational Camps Abroad has the perfect summer camp opportunity for you. The location of each camp changes each year but stays within the United Kingdom. For two weeks in June or July, you can experience a total cultural and language immersion as you build your English language skills.
Reviewers agree that the support received from the Educational Camps Abroad team helped create a fantastic experience for them and led to a 100% overall rating. Educational Camps Abroad also offers winter camps.
Here a few highlights from past reviews:
"During the camp experience you could learn about many things, such as: how to successfully work in groups, social abilities development through physical and enjoyable activities. Not only that, but also try new things like kayaking and coasteering." -- Bryan
"What I liked the most about this trip was that I met new people who made new friends from different parts of the country and also from Wales since we went to school there." -- Desiree
"I would recommend it to anyone, a very nice experience and even better to get to know new and nice people." -- Tamara
Here's a snapshot of reviews for this Education Camps Abroad program:

6. UWC España Action x Change Summer Program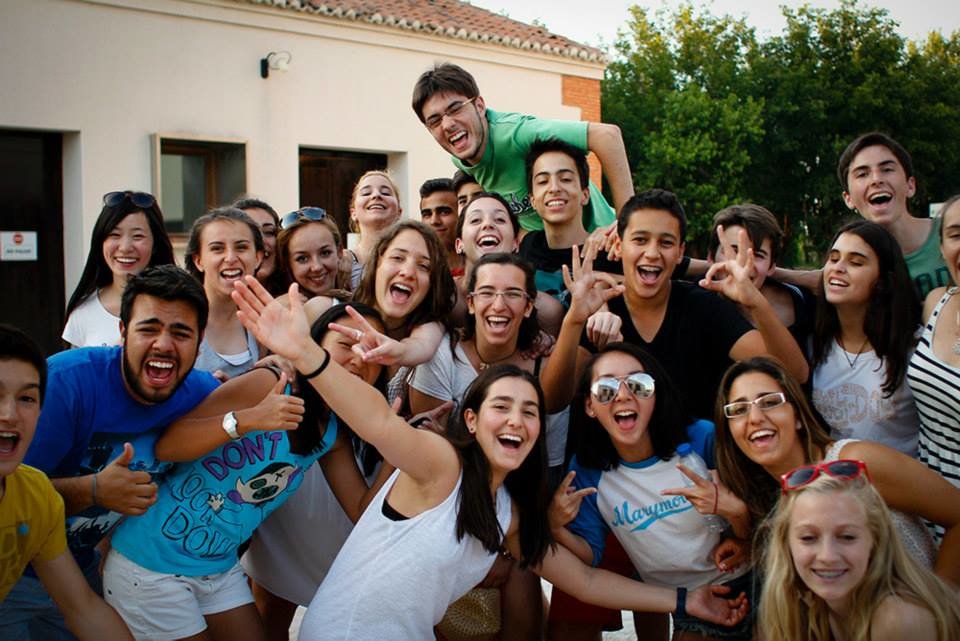 Would you like to improve your Spanish/English skills while also creating a social project and meeting people from around the world?
Action x Change from UWC España is the summer program that promises to give you a learning experience unlike any other. This 15-day bilingual program takes place in Spain and connects with you students aged 15-17 from many different countries. Several workshops will be offered on topics ranging from environmental issues to global affairs. You'll also have time to engage in outdoor or artistic activities and practice your language skills.
Applicants to this program must speak English and be interested in developing programs to positively change the problems they see in their own community. With a 100% overall rating from past reviews, this program is a surefire way to find a unique study abroad experience that could create lasting change.
Here are a few highlights from past reviews:
"I knew it was going to be a wonderful experience but it completely exceeded my expectations. I learned thinks that I would have never learned otherwise in school. I made friends form all around the world with who I am still in contact and I had a fantastic time." -- Carla
"It's a very challenging experience that will help and encourage you to create your own projects to make the world a bit better." -- Maria
"For all this, if you are a person interested in improving the world and trying to change it, in knowing new cultures and ideas, and to squeeze all your potential, this is your opportunity." -- Ana
Here's a snapshot of reviews for this UWC program:

7. Sol Abroad High School Program in Mexico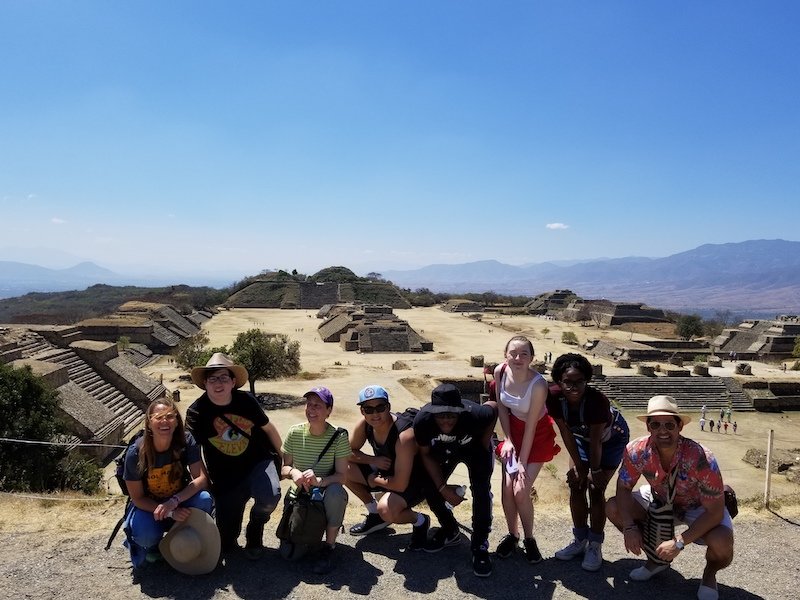 Most people who have learned a second language would agree that the best way to become fluent is to, if possible, completely immerse yourself in that language. Sol Abroad offers a high school program in Oaxaca, Mexico which aims to do exactly that - completely immerse participants in the Spanish language.
Sol Abroad offers summer programs ranging from 2 to 10 weeks, where you will have the opportunity to explore the beautiful city of Oaxaca while you take Spanish language classes at the University of Oaxaca. You can even earn college credit for these courses! You will stay with a host family, further deepening your Spanish language immersion experience, and allowing you the chance to learn about Mexican culture from a local family.
When you're not taking language classes, you'll have the opportunity to go on several excursions to the beautiful coastline, the historic ruins, and the natural wonder that is the mountain springs, known as Hierve el Agua or "Boiling Water." With an extremely high 97% overall rating, Sol Abroad exceeds in every area.
Here are a few highlights from past reviews:
"The program really struck the right balance between school work and studying and fun activities. I always felt safe and well supported." -- Arvilla
"I would highly recommend this program because it was very well organized, and the staff and families were extremely friendly." -- Gabe
"The fact that we were able to experience Oaxaca as a local, and not a tourist, is a rare opportunity that I am grateful to have undergone." -- Mari
Here's a snapshot of reviews for this Sol Abroad program:

8. Global Works: Costa Rica Summer Service Adventures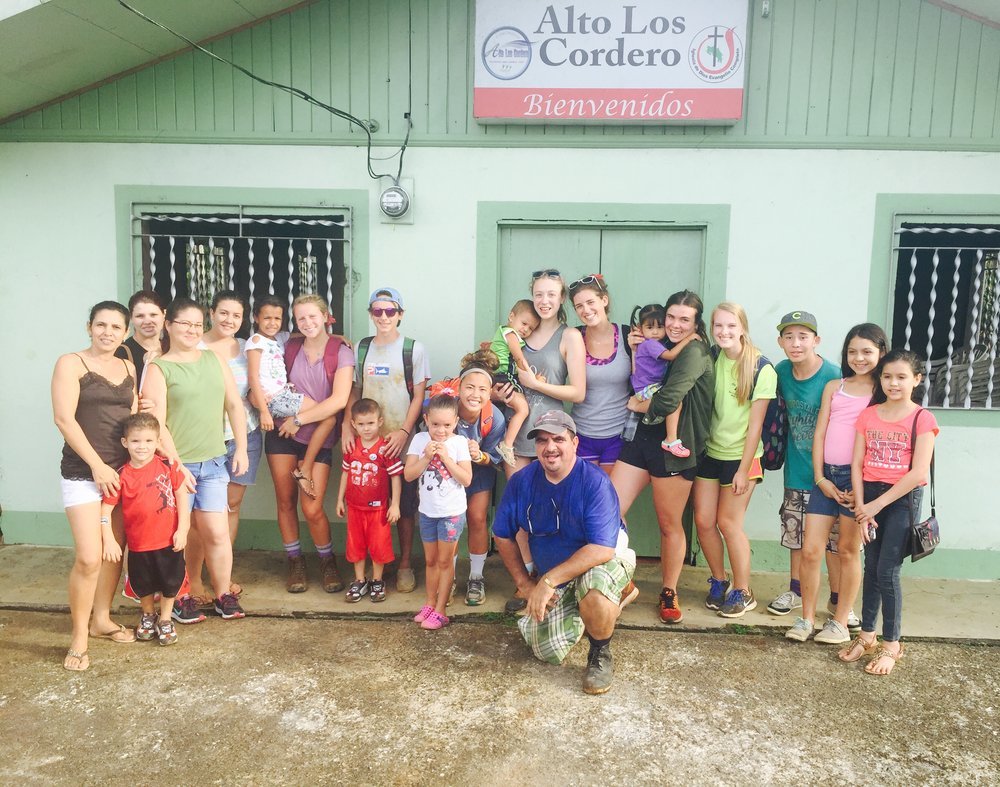 Have you ever dreamed of kayaking through the canals of Costa Rica, spotting sloths, toucans, and monkeys along the way? Does hiking to waterfalls and active volcanoes sound like your dream vacation? If so, Global Works has created four Costa Rican Summer Service Adventures that will blow you away.
Costa Rica is an incredible country known for its biodiversity, environmental consciousness, and its model of peace. Explore this beautiful country while practicing your Spanish skills and finding ways to serve the world around you. Four different programs ranging from 8-21 days focus on either sea turtle conservation, language immersion, language and leadership skills, or public health. You'll participate in unbelievable experiences, such as zip-lining through the rainforest, while also learning local culture through homestays and making an impact through service opportunities.
Global Works features a high 97% overall rating from past reviewers, scoring high marks in every category. Reviewers agree that this program may stretch you in new ways, but will also provide an unforgettable experience.
Here are a few highlights from past reviews:
"Through the experience, my Spanish improved tremendously. I no longer have any fears about speaking Spanish outside the classroom; in fact, I seek out opportunities to do so." -- Kennedi
"This experience was amazing and something I never would have had without Global Works. The environment and the energy from the group leaders made everything so much more exciting." -- Daniel
"Global Works was super easy to work with and made me feel super prepared going into my trip. The leaders were great and I felt very well taken care of, while also having fun, the entire time." -- Lily
Here's a snapshot of reviews for this Global Works program:

9. School of the World: Adventure of a Lifetime in Guatemala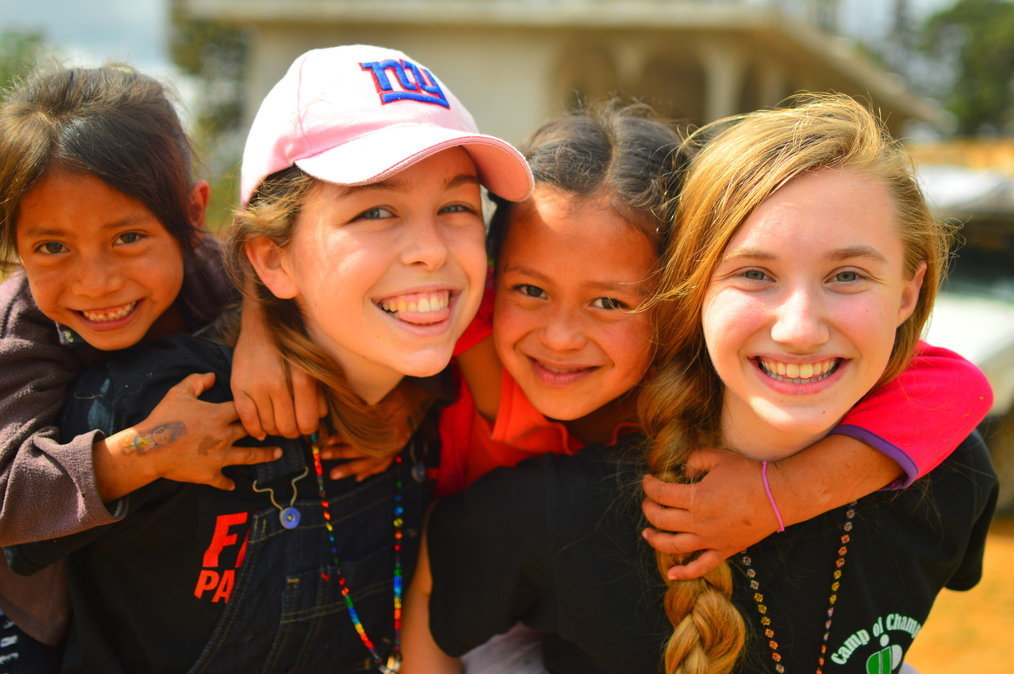 In only nine days, you could participate in a program that helps change the lives of children in Guatemala. School of the World provides their Adventure of a Lifetime in Guatemala program for high school students who want to learn about a new country through a service-oriented trip.
During your stay in a rural village, you will help to build a new school and playground facility. You'll also be able to experience life with a local family, as well as spend time with children at the school, playing during recess and even helping to teach the kids. On your days off, you'll experience the Mayan ruins around you, visit the city of Antigua, and even see a local coffee farm.
Past participants have given School the World a 100% overall rating, agreeing that it was an eye-opening experience. All participants are required to fundraise for the trip, with the money they raise going toward the building project. School the World hopes that you will leave this program seeing the importance of these education projects in rural communities.
Here are a few highlights from recent participants:
"Not only are the experiences themselves uplifting, inspiring, and revolutionary for many students like myself, but the role School the World as an organization continues to play in our lives post-travel is exceptional." -- Olivia
"STW is different from other large non-profit organizations, in that the staff cares so much about each student traveling, as well as each student in the communities they visit." -- Megan
"There is great joy in helping make an entire community smile, and School the World helps in every way possible to make sure that we as students get so very close to the community, so close that you may shed many tears upon leaving." -- Dominic
Here's a snapshot of reviews for this School of the World program:

10. World Class Programs: Explore Authentic Japan this Summer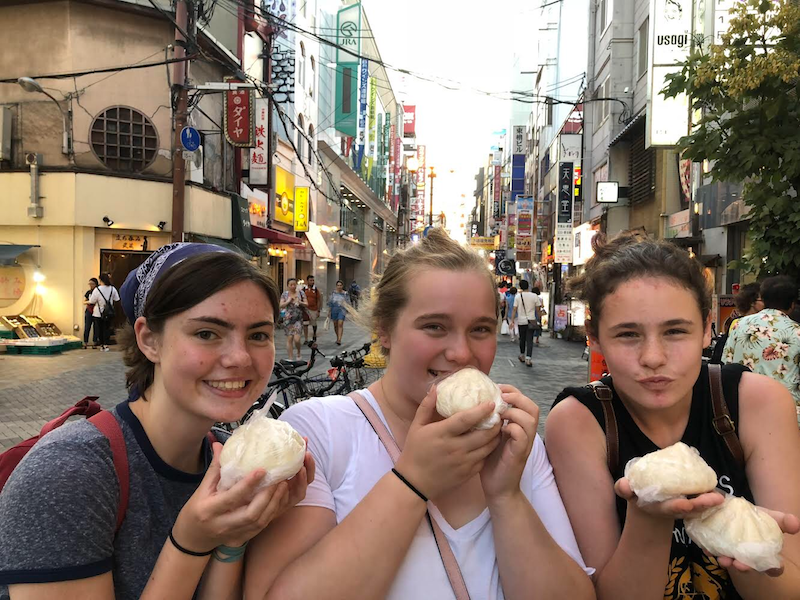 Is Japan on your bucket list? World Class Programs wants to help you make your dream to explore this incredible nation a reality with their Explore Authentic Japan Summer Program.
For two or three weeks, you could live in the beautiful city of Osaka, where you will able to experience firsthand the famous Japanese blend of the "old" and "new." You'll live in a student apartment, and choose from different subjects to study such as the Japanese Language, Japanese History, Fine Art, Philosophy, Photography, Manga, and Japanese Cuisine. Your learning will continue outside of the classroom, where you'll be able to experience the culture of Japan as you meet local students and travel to different cities.
If you can see yourself dressing up in traditional clothing in Kyoto, participating in a Manga workshop, or touring the Imperial Palace, then this unique program in Japan may be the perfect choice. Past reviewers have rated this program an almost perfect score in every area, with a 100% overall rating.
Here are a few highlights from past reviews:
"The program staff were professional and genuinely cared for our wellbeing, our safety, and our experience. Not only did they make sure we had everything we needed, they also went out of their ways to make sure that we were able to do activities we were interested in or experience or learn things we were interested in." -- Madison
"This trip gave me a lot of confidence in who I am. I'm sad to leave the staff that taught me so much I will always remember them as teachers and as friends who were there for me." -- Sophia
"In short, world class programs was probably the greatest decision I ever made. I learned, I had so much fun, and experienced a country as a student the way I felt was most fitting. This trip was amazing, I recommend it to everyone." -- Madison
Here's a snapshot of reviews for this World Class Programs program:

Studying abroad in high school is exciting, but choosing the best program for you can be intimidating. You can rest easy knowing that the Go Overseas community has your back. Each program on this list has been vetted and received excellent reviews from students like you. Whichever program you choose, you're bound to learn, grow, and have life-changing experiences.
This post was originally published in August 2013, and was updated in February 2019.