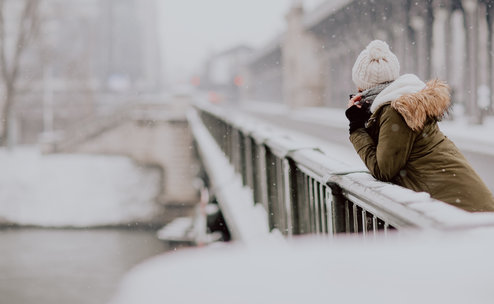 Many hopeful ESL teachers dream of honing their craft in France -- but it can also be an experience filled with challenges!
While most French speakers take English as a second language in school, once they arrive on the workforce, they're often nervous about using the skills they acquired. In large part, this has to do with the way the French school system works. In French schools, participation is not encouraged in the same way as it is in the American system. As a result, many French students leave high school – or even university – with a decent level of reading comprehension or even written English skills, but they're too nervous to speak. It's no surprise that so many of them opt to return to school with a qualified ESL teacher when they find they need to use English on the job.
When I first moved to France, I encountered this shyness first-hand: while many of my peers claimed to speak English, very few were willing to speak with me. Compounded with the importance that many French speakers place, not only on making oneself understood in a given language, but on speaking the language perfectly, it was no surprise to me that so many French people chose to take ESL classes once they entered the workplace.
When I decided to become an ESL teacher myself, however, I was baffled by the veritable panoply of acronyms, choices, and prices on offer; it seemed like a full-time job just to make the right choice. Luckily, gaining an ESL teaching certificate in France is simpler than it may seem at first.
Becoming an ESL teacher in France requires, first and foremost, that you choose the type of certification program you wish to follow, before picking the location where you hope to hone your skills. Of course, earning your certificate – and later, gaining teaching employ in France – requires that you think ahead a bit, but with this guide, you will be able to do just that.
Types of TEFL courses in France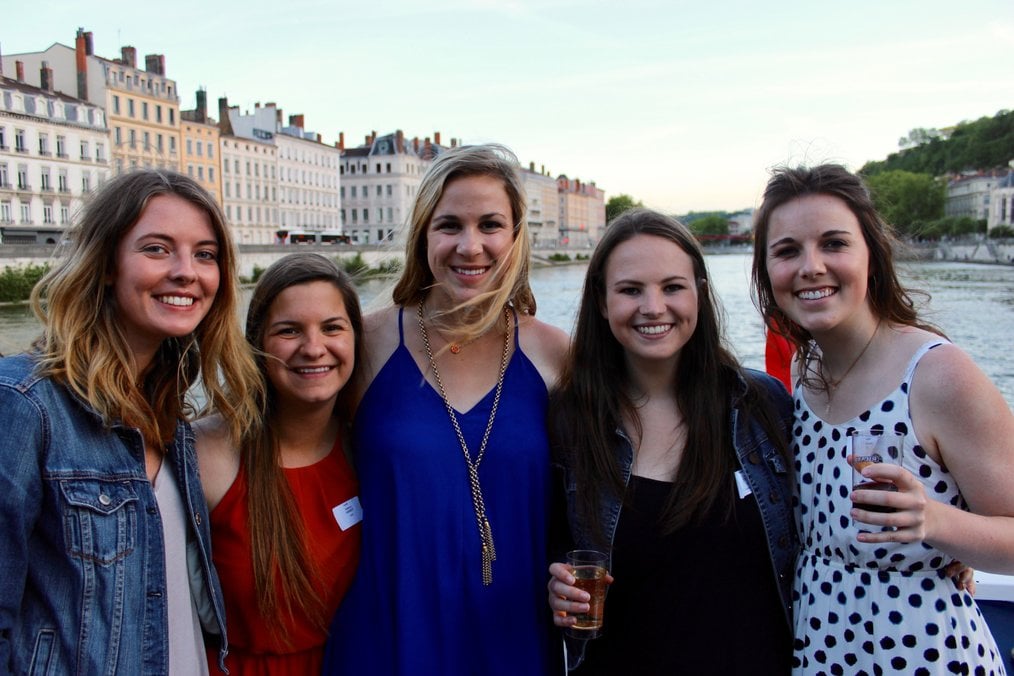 If you're hoping to become an English teacher in France, a variety of course options are at your disposal, but for simplicity's sake, it's best to look at them as belonging to one of several categories.
Traditional TEFL courses
A traditional TEFL course is distinguished from the other options in this list, first and foremost, in that it is not necessarily governed by one group or structure. This means that TEFL courses can range considerably in price, intensity, and value.
If you opt for a TEFL course, you'll likely be getting the most bang for your buck, but you will have to do a bit of research to ensure that you're choosing a TEFL course that will serve you later on.
When researching a TEFL course, here are some important questions to ask:
How many hours of pedagogical classes will you take?
The base of most TEFL courses is a pedagogical curriculum. Taught by a teacher trainer, this will comprise teaching methodology and pedagogy as well as linguistic courses like grammar, phonetics, phonology, and more. In general, this portion of the course is what takes up the most hours of your days: often eight hours per day for four weeks, in the most intensive options.
Some prospective teachers, especially those who are continuing to work part-time while completing their TEFL certificate, may prefer to opt for a less intensive, part-time course or a course that can be completed, at least in part, online. Others thrive on a more intensive, full-time experience.
How many hours of practice teaching will be involved?
Practice teaching or a "practicum" is an essential element of any TEFL certificate, but not all courses will offer the same resources. The best programs require at least 20 hours of practice teaching with real English language learners before a teacher can be certified. Others offer a shorter practicum, or have students practice on their fellow teachers-in-training instead of on real students.
How much does the course cost?
Courses can range quite a bit in price, but they can also range in value. Make sure that if you're choosing a cheaper option, it's giving you everything you need to succeed: pedagogical courses, practicum, and great, experienced teacher trainers.
Does the course help you find work as a teacher upon earning your diploma?
Some schools or courses will be able to help you find work upon finishing your studies. Especially in Paris, where the market can be saturated with Anglophones, it's good to find a school that will point you in the right direction once you've earned your diploma.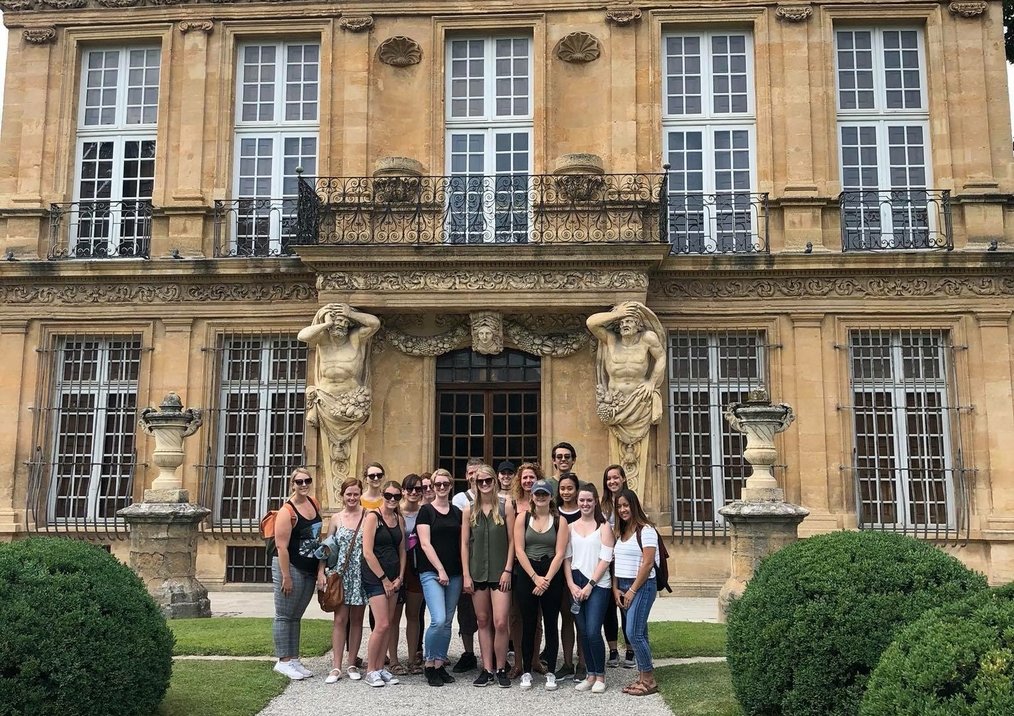 CELTA courses
The CELTA falls under the TEFL umbrella, but it merits a bit of individual explanation.
The CELTA is a specific, intensive TEFL course offered by Cambridge University. One of the more expensive TEFL courses on the market, CELTA is also one of the best regarded in the industry, with Cambridge-certified teacher trainers, a minimum of 120 contact hours, and at least 20 practicum hours with real ESL students.
This was the option that I chose when I decided to become an English teacher, and it has served me well. Though many claim that the CELTA name is enough to get your foot in the door when applying for TEFL jobs, I haven't found that the brand was necessary. I did, however, find that the intensive course prepared me for classroom teaching and lesson planning and also deepened my understanding of the English language: essential knowledge for any ESL teacher.
A full-time CELTA course can be completed in four weeks, though part-time options, with or without some of the coursework being completed online, are available as well.
Learn more about the difference between CELTA and TEFL courses.
University TEFL courses
Both of the above options are generally designed to train teachers of English to work outside of the French school system, in a private center or school dedicated to adult learners of English as a second language. These teachers will generally find jobs working with professionals who are going back to school, for example, people who need to improve their English in order to gain a promotion at work.
If you're interested in teaching English as a foreign language in a classic school setting in France, however, you'll need to go a different route.
To become a teacher of English in the French school system, you will need to obtain the CAPES (Certificat d'aptitude au professorat de l'enseignement du second degré). This certificate is required of all teachers in the French school system, whether they're teaching English, history, or physics.
In order to take the CAPES exam, you will need to first enroll in a Master's program; if you have already obtained a Master's degree in teaching or education, you can also take the exam. In some cases, those who hold a Master's degree in another discipline can take the exam as well.
A preparatory class for the CAPES is offered by French universities; foreign students will need to begin the application process in June, in order to validate their foreign diplomas and credits, to begin the course in September.
The CAPES itself is a grueling exam with two written and two oral portions. Successful candidates can seek employment as an English teacher in French middle schools (collèges) and high schools (lycées). Those who take the CAPES have a better chance of having their work visa sponsored by an employer than those who opt for another certificate or program, but proficiency in French is mandatory, and it requires a good deal more time than many other programs: several years instead of several weeks.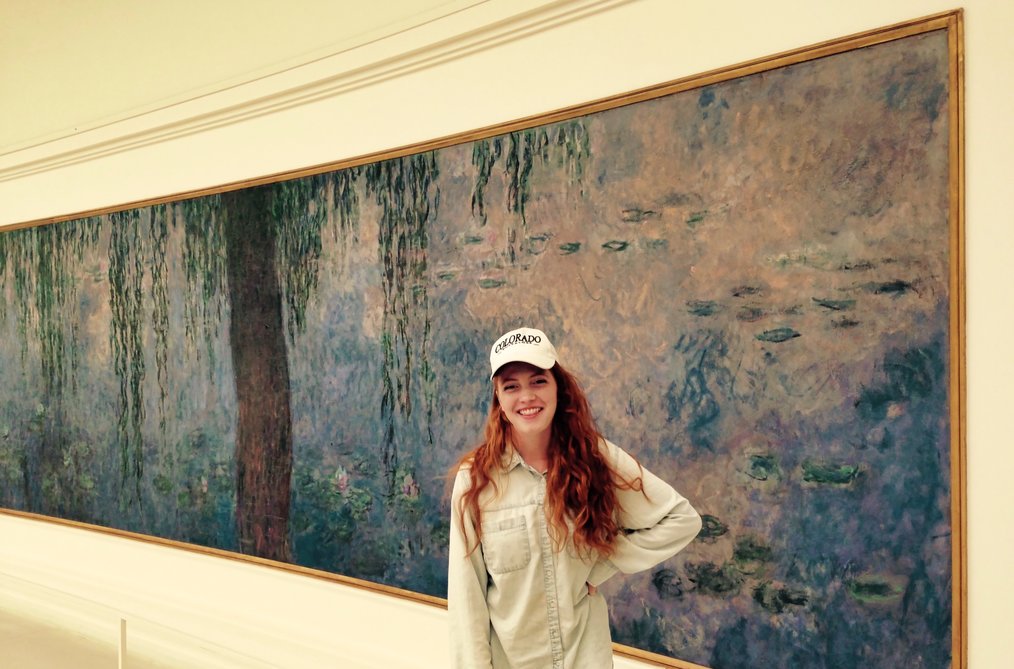 English teaching assistant program
While this is not strictly a TEFL program, it is a common means for many to hone their English teaching experience in France.
The Teaching Assistant Program in France (TAPIF) is a seven-month program is open to current university students aged between 20 and 30 (or in some cases, 35). The program places students in primary or secondary schools all over France, where they work alongside English teachers to support English language learning. They are not required to teach classes on their own, but they are encouraged to develop lesson plans and activities. It can be a great way to dip your toe in the water of teaching, especially if you're interested in TEFL as a career but aren't completely sure it's what you want to do.
This program is not equivalent to a TEFL program, and many students who decide, upon completing their months as an assistant, that they want to work as an ESL teacher will elect to complete further studies, either via one of the courses detailed above or a degree in education.
The best cities/places to earn your TEFL in France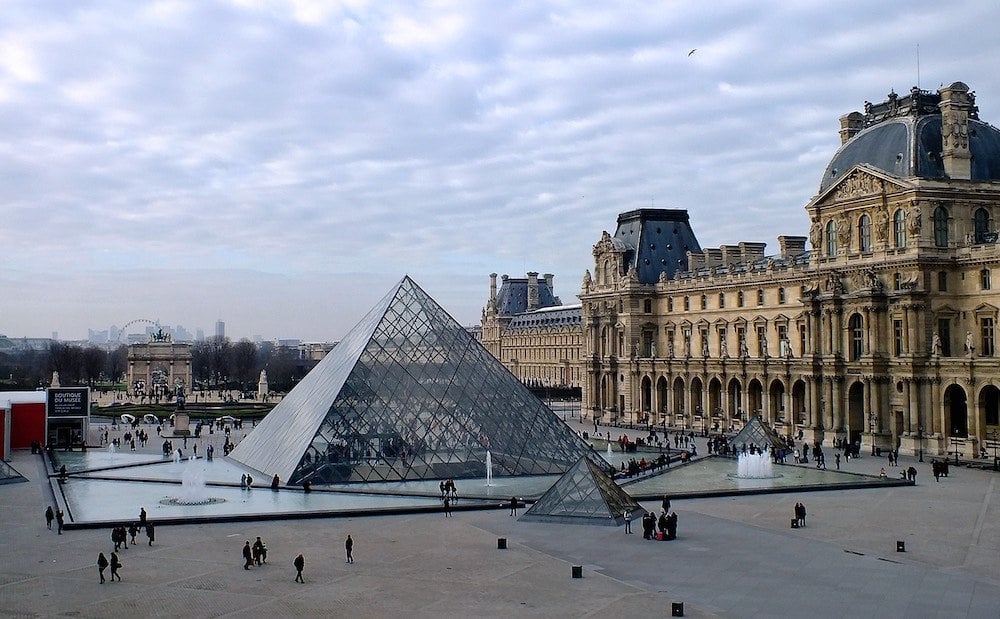 France is a large, varied country, and there are many different places that you can opt to earn your TEFL.
Paris
Ah… Paris. France's capital is often the first place prospective ESL teachers think of to earn their TEFL, and with good reason. Paris offers dozens of different programs at a variety of price points, and teachers who earn their degree here are well-placed to seek out work in the vibrant, cosmopolitan capital afterward.
There are, however, a few downsides to be aware of should you choose to earn your TEFL certificate in Paris.
Paris is much more expensive than much of the rest of France. If you hold a valid student visa for France, you will have the right to work 20 hours a week, but for many attending TEFL programs, the course is not long enough to render students eligible for a visa, which is required for programs lasting at least four months. In addition, many intensive TEFL programs do not afford students the time to work while they are earning their certificate.
The cost of rent, food, and sightseeing in Paris may require too large a budget to make this choice a responsible one for many, and the saturation of the market with native English speakers from other EU countries, such as Ireland or the UK, make it hard for foreign teachers to find jobs that will sponsor a work visa once their studies are completed.
The South of France
The beautiful South of France is an attractive option for many looking for mild weather and beautiful coastlines. The South of France also boasts several large and mid-sized cities like Nice, Marseille, and Cannes, each of which is home to several schools offering TEFL programs.
The South of France is also a great place to seek out work: seeing as this part of France is particularly popular with holiday goers, locals are often keen to improve their English. What better way to do so than to enlist the help of a recently certified ESL teacher?
The Atlantic Coast
The Atlantic coast of France is also a salient option, with cities like Bordeaux offering great schools for TEFL certificates and a similar desire to learn English as in the South. The region around Bordeaux, in particular, is a popular tourist destination, meaning that teachers of English are sought out by local professionals who want to be able to better cater to prospective customers.
Eastern France
Sharing a border with Germany, Eastern France can be an interesting place to learn your TEFL and become exposed to a different side of French culture. Major cities like Strasbourg and Metz offer a very distinct experience as compared Paris or Bordeaux and tend to be far more reasonable in terms of budget.
Eastern France is also a great jumping-off point for travel: cross the border into Germany for the weekend to embrace a completely different language for the weekend!
Top TEFL programs in France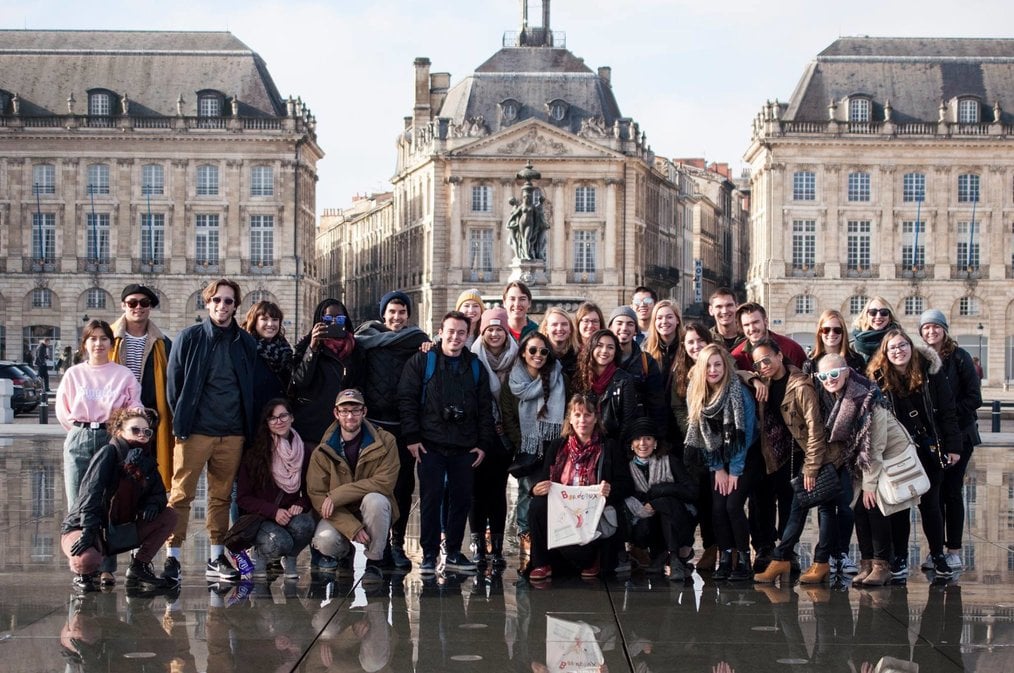 France offers a host of different TEFL programs, with something for everyone. For our top picks, however, consider one of the following:
ITTT TEFL Course in France
This internationally accredited four-week course in Paris combines theoretical knowledge and practical experience.
The course is fairly intense, with days that generally last nine and a half hours on practicum days or seven and a half on non-practicum days. Classes with teacher trainers cover everything from methodology to phonetics, hands-on teaching experience with real ESL students offers students essential tools for later success.
Course fees are paid in two payments -- an $800 deposit and a 950€ balance to be paid upon arrival in Paris.
The center itself is located in a historical building with well-equipped, modern classrooms and a library.
Students have a choice of living with a host family, in a private residence (with or without a roommate), or in dorm-style housing. Housing ranges from 300 euros to 1200 euros, depending on the option selected.
Lifetime job placement resources will ensure that this program guides you towards a full, rich career in English language teaching if that's what you choose.
120-Hour TEFL Certification in Paris, France
This four-week program combines daily methodology, grammar, and phonology classes with three weeks of experience teaching real ESL students, for a total cost of $1,620.
Located in a historic Parisian building, the school is steps from the Sorbonne, one of the oldest universities in Europe.
The school also offers free French classes to all interested trainees, as well as free accent reduction courses for non-native speakers of English. Career support is mainly focused on France, but the school can also help teachers who have set their sights on careers in other countries.
Explore More Programs
How to use your TEFL to get a teaching job in France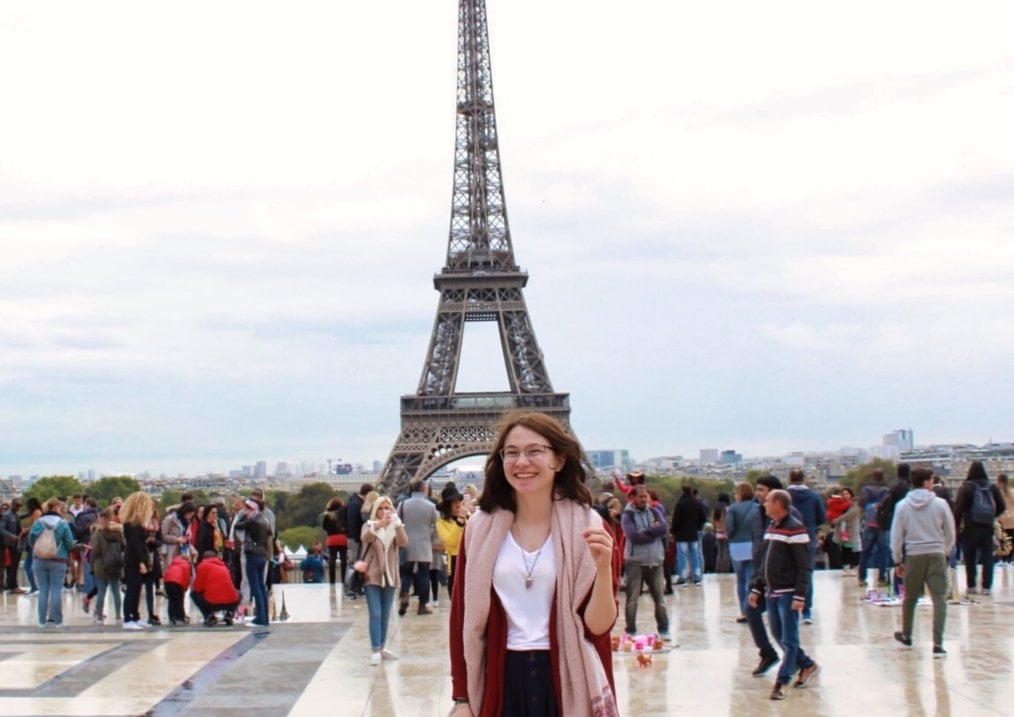 Once you've completed your TEFL certification in France, your next step will likely be to seek out a job! But don't wait until your certification is finished to consider this; after all, it might have an effect on the program you choose.
1. Think a few steps ahead
Think about what your goals are for future employment before choosing a TEFL program; not all certifications will be appropriate for all people.
For example, what sort of students you hope to teach? Many TEFL programs are built around the concept of teaching adult learners, so if teaching children is your dream, be sure to seek out a program that caters to this unique skill.
Another important question to ask yourself is whether you will be able to devote yourself full-time to a program, or whether you will also need to work part-time while earning your certification. Most intensive four-week programs make it impossible to work part-time, but some programs include an online component that make it easier for you to continue working while in school. Just be aware that unless you hold a valid student visa, you will not be allowed to work in France while studying overseas.
2. Begin working as a student
If you are not a European citizen, you are likely not eligible for a work visa in France, and since France is home to many EU citizens who are also native speakers of English, it can be difficult to find a school that will sponsor one for you, even if you hold an internationally recognized accreditation from a top TEFL program.
To ensure that you're able to stay and work in France once your program is finished, one technique is to pick a course with which you are eligible for a student visa but that also gives you time to work. As French student visas allow you to work 20 hours a week, this will allow you to seek out part-time employment while completing your certification and may improve your chances of gaining full-time employment once your certification is complete. After all, an employer is far more likely to sponsor the visa of someone who has already worked for them rather than someone they've just met.
Just be aware that even if you have been working for a school while completing your studies, this is no guarantee that the school will hire you or sponsor your work visa when your certificate has been earned.
3. Consider continuing your studies
If you want to continue working in France but have not been able to find a company that will sponsor that elusive work visa, another option is to go back to school… again. Undergraduate and graduate programs from French universities are free to all, so consider enrolling in a License (undergraduate) or Master and working part-time as a teacher while living in France as a student. This offers the added bonus of allowing you to improve your French while also helping locals improve their English!
4. Look for teaching jobs in France
Looking for teaching jobs in France can feel like a full-time job in and of itself! Luckily, there are a few resources that can make this monumental task a bit easier.
Some schools provide resources to graduates to help them find employment, so if working in France once you have earned your certificate is something that interests you, consider choosing a program with a built-in system to help. You can also seek out jobs on your own: schools often advertise for ESL teachers on websites like Craigslist and FUSAC or at spots that cater to Anglophones, like the American Library, American University, or even some American bars.
Also, consider non-traditional forms of employment. My first TEFL job was not in a school, but rather in-house at a large IT company. The company offered free ESL courses to its employees and hired in-house English language trainers (like yours truly!) to provide this service.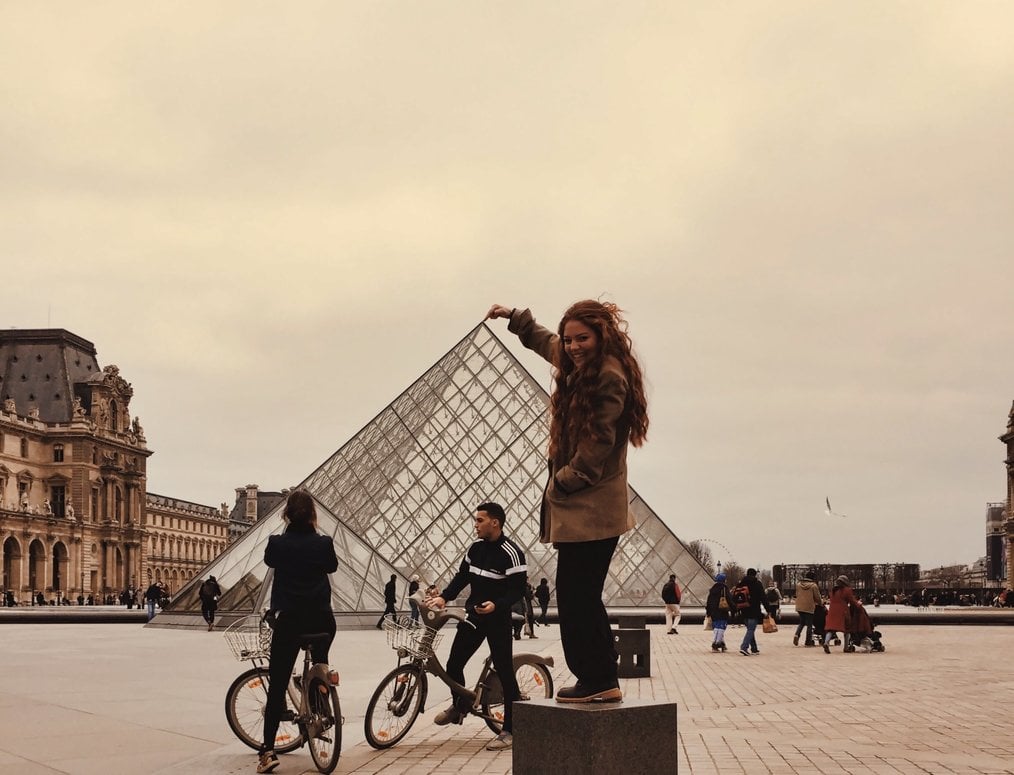 5. Craft the perfect CV
Once you've set your sights on a job, you'll need to perfect your CV. Having a French CV is always a good idea, but even if your CV is in English, keep it short and to the point: French employers are used to seeing one-page CVs, so having multiple pages will definitely be overkill.
Also, don't be surprised if the application or interview is a bit different than in the U.S. Often, French employers won't be quite as into "small talk" as American employers, though they will likely ask you for your age and even for a photograph of yourself to accompany your application.
6. Adapt to French learning styles
Congratulations! You've finished your TEFL coursework and have landed your first job in France. Unfortunately, your journey is just getting started.
Teaching styles vary in different countries, and this is certainly the case when comparing France and America. The "Socratic" method so popular in the United States is unheard of in France, so if you're hoping for your students to play into a call-and-answer teaching style, you may feel discouraged in your first few days.
Also be aware that many French people grew up taking English classes from a teacher who spoke to them mainly in French. While most reputed TEFL certifications teach you to teach English in English (i.e. to teach in the target language), this may surprise your students, and they may be too shy or nervous to answer you in English, at least at first.
Persistence and encouragement will pay off, however, and soon you'll be able to get your French students to participate – and maybe even to enjoy it!
7. Supplement with private tutoring
ESL teaching, unfortunately, doesn't always pay all that well in France, with salaries hovering around 1200 euro per month. With rents that can match or even exceed this, at least in Paris, it's no wonder that many ESL teachers opt to supplement their teaching salaries with private English tutoring. These jobs are fairly easy to find on job boards and can pay between 20 and 30 euro an hour.
If you're a fan of working with children, there are also agencies employing English speakers to babysit in English. These agencies encourage their employees to develop games and activities for their charges to further their English language learning, so the job lands somewhere between that of a nanny and that of an English teacher.
Earning a TEFL certificate in France can be the first step to a fruitful, rewarding career teaching English. And while it's exciting to jump into the adventure headfirst, a bit of foresight will ensure that you are taking the right steps for the career you want. Look for a course that will provide you with the skills and resources that you need, and consider the bureaucracy that goes hand-in-hand with the expat experience before making your final decisions. With just a touch of planning, your future career as an ESL teacher will be taking off before you know it!