High School Abroad
12 High School Abroad Scholarships to Apply for in 2019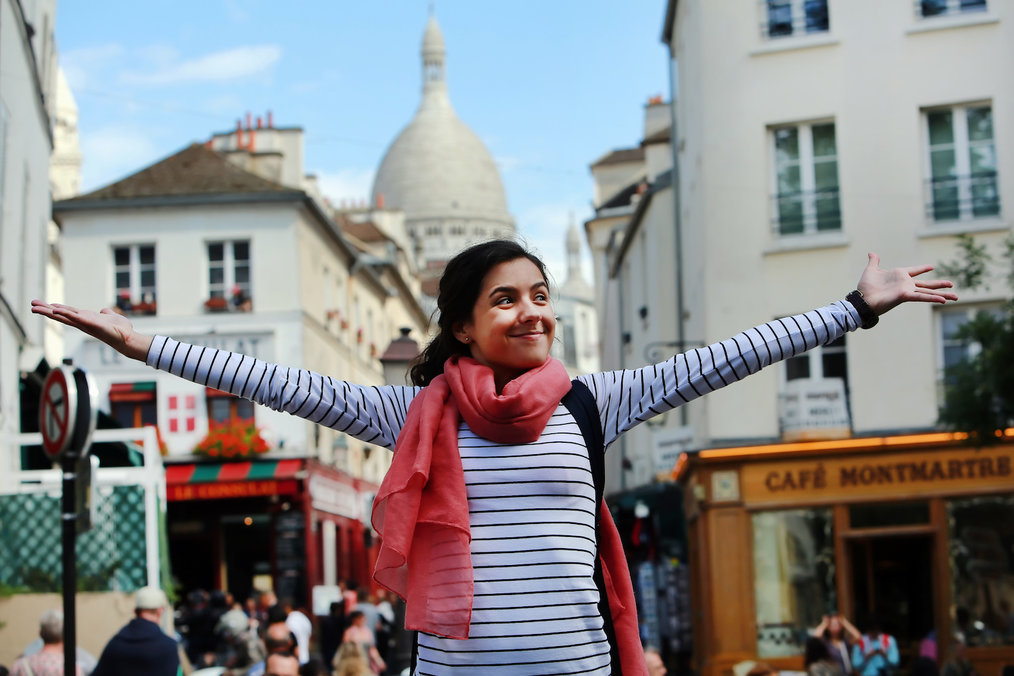 For any high school student, mention scholarship, and you're almost undoubtedly speaking about college. But did you know that there is a whole array of scholarships out there for other educational purposes? Like language learning, advancement in the arts, and yes, even study abroad? If you are a high-schooler who wants to study abroad but is worried about finances, (after all, you still have four years of college yet to come!) consider applying for a scholarship before you let "I can't afford it" become yet another excuse.
Quick Tips for High School Study Abroad Scholarships
Check with your program provider to see if they offer scholarships first. CIEE and Youth for Understanding, for example, offer partial and full scholarships to their students in select programs/countries. This is generally the best place to start your scholarship search.
Read the small print carefully. Some scholarships cannot be used with another scholarship while others can only be used towards tuition fees, but not towards daily expenses (like room and board). Others still are specific to a region or academic field and you would qualify if you are studying in Japan, for example, but not Mexico. Make sure your scholarship can be used towards your program!
Apply to as many scholarships as you can! The more you apply for, the more likely you are to win one. Simple logic, right?
Being proactive, aggressive, and organized will help make that study abroad bill feel smaller and smaller and smaller until poof, it's almost gone! Enough of this, let's get to the good stuff. Here are 11 awesome scholarships that help high school students study abroad.
Scholarships for Studying Abroad in High School
After you've found the perfect high school study abroad program, it's time to get your finances in order. Check out these scholarships, but don't end your search here. Be sure to double check other unique scholarship options to your community. Perhaps your place of worship, your local rotary club, or your Mom's coworkers will be sources of extra money to help you pay for your trip!
Brandon Goodman Scholarship
Students with at least a 2.0 GPA who complete a 250-word essay about their academic goals and contributions to their community are eligible for this scholarship open to high school and university students studying abroad.
Award: $300
Requirements: None
Deadline: Monthly
Application: Click Here
The Congress-Bundestag Youth Exchange Program
For those accepted into The Congress-Bundestag Youth Exchange Program, the U.S. State Department will provide full scholarships to study abroad in Germany -- no previous language required! As Germany is a top country for studying abroad, this is a competitive but great opportunity for high school students to get a jump start on international education.
Award: Varies
Requirements: GPA 3.0 or higher
Deadline: December (2019)
Application: Click Here
Define Yourself Scholarship
High school seniors who plan to attend college in the following academic year are able to apply for this ongoing monthly scholarship awarded to students just for "Being you!" It is not merit based, but applicants have to create a profile on GoEnnounce about themselves. Students will continue to be considered for the scholarship so long as they keep an updated profile.
Award: $500
Requirements: None
Deadline: Monthly
Application: Click Here
Kennedy-Lugar Youth Exchange and Study Abroad Program
The Kennedy-Lugar Youth Exchange and Study Abroad Program (YES Program) is perfect for international students who want to spend part of their high school career in the U.S. The program invites students from countries with significant Muslim populations to live with a host family and attend up to one year of high school in the U.S. Students from over 40 countries are eligible.
Award: Varies by country
Requirements: must be a high school student currently living in one of the participating countries
Deadline: Varies by country
Award: Click Here
The National Langue Security Initiative
The National Langue Security Initiative is a program sponsored by the U.S. State Department to encourage language learning in specific languages the U.S. has identified as high importance. The scholarship covers language immersion programs for the following languages: Arabic, Chinese (Mandarin), Hindi, Indonesian, Korean, Persian (Tajik), Russian and Turkish through one of their programs.
Award: Varies
Requirements: GPA higher than 2.5; must be learning one of the target languages
Deadline: October 30 (2019)
Application: Click Here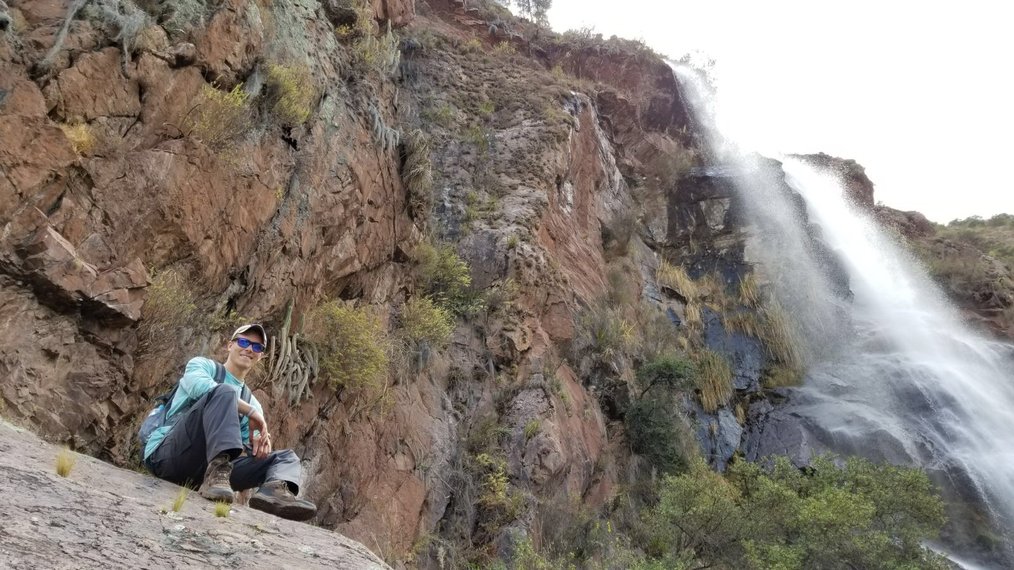 Abbey Road Programs Summer Fellowships & Scholarships
Abbey Road offers two fellowships for their summer programs. Recipients of the Abbey Road Enrichment Fellowship must share their stories from abroad on AbbeyRoad's blog, with the possibility of being featured on their website. The $1000 scholarships are reserved for students pursuing language study in France, Spain, and Italy. There are other additional subject-specific scholarships, be sure to check their website.
Award: $500 or $1000
Restriction: Abbey Road participants only
Deadline: December 1 (2019)
Application: Click Here
AFS Program Scholarships
High school abroad provider AFS offers several scholarship options for students, depending on which country you want to visit. They offer over $4 million annually in scholarships in grants, so check out their website for full details. Here are a few examples of the 2019-2020 scholarships they offer:
The Vaya a Americana Latina Scholarship program awards merit-based scholarships cover half of the tuition cost for a year or semester program to Argentina, Brazil, Chile, Costa Rica, Mexico, Panama, Paraguay, or Peru.
Participants in the AFS program to Japan are eligible for the Yoshi-Hattori Memorial Scholarship, a full, merit-based scholarship. To apply, you must write four essays based on current prompts.
The Viaggio Italiano scholarship offers a partial scholarship for high school students who want to spend a year in Italy.
AFS also has the Global Leaders Scholarship program, which offers need-based scholarships to students on any AFS program, and can be combined with other scholarships.
Award: $2000
Requirements: AFS Costa Rica and Argentina participants only
Deadline: March 14 (2019)
Application: Click Here
CIEE Program Scholarships
If you want to go overseas with CIEE during your high school career, they offer partial scholarships to qualified students to help cover the cost. Scholarships are available for their programs in Australia, Brazil, Chile, China, Denmark, France, Germany, Ireland, Italy, Japan, New Zealand, Norway, Spain, and Swede, so you have plenty of choices!
Award: Up to $2500
Requirements: CIEE program participants only
Deadline: Varies
Application: Click Here
Greenheart Travel Scholarship
Greenheart Travel, a company that offers programs for high school abroad, language learning, and volunteering abroad, has a new scholarship this year for first-time travelers. If you've never gone overseas before but you're keen to get started ASAP, their scholarship may be a great option to help you make your high school abroad dreams come true.
Award: $4000
Requirements: First-time traveler participating in a Greenheart Travel program
Deadline: April 1 (2019)
Application: Click Here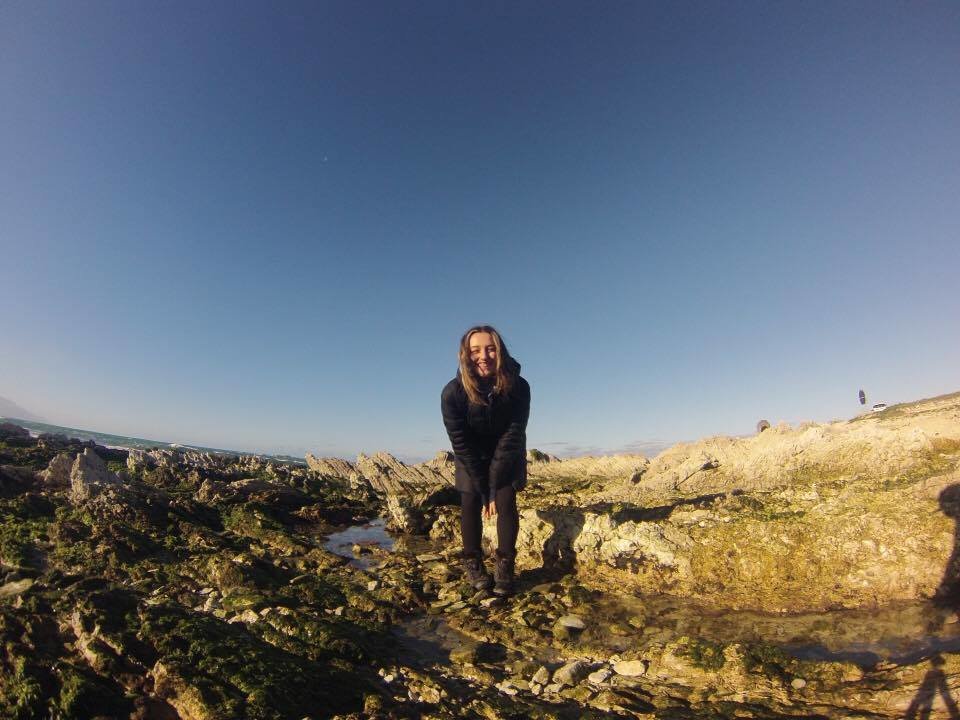 The Experiment in International Learning Scholarships
The Experiment in International Living offers a variety of need-based and merit-based scholarships to worthy high school students looking to participate in their program. The eligibility requirements vary depending on where you live and other demographics -- and your GPA is taken into account for some scholarships too.
Award: Varies
Requirements: Must apply for/be enrolled in an Experiment in International Learning program
Deadline: February 13 (2019)
Application: More Scholarship Info
SYA Program Scholarships
SYA, another high school abroad provider, also offers scholarships for students enrolled in their programs. Their SYA merit scholarships are a great starting point, but they also offer additional special scholarships depending on your academic performance and what program you want to attend.
Award: Varies
Restriction: SYA participants only
Deadline: February 15 (2019)
Application: Click Here
YFU-USA Key Club/Key Leader Scholarship
If you are an active member of your high school's key club, this scholarship is for you! Applicable for travel in nearly 40 countries. Some previous language study may be required to be eligible. Check out the YFU-USA scholarship database for even more funds to help you study abroad as a teen.
Award: $2000
Requirements: Must be a member or alumni of Key Club
Deadline: December 1 (2019)
Application: Click Here
For high school students studying abroad and looking for scholarships and funding, don't let the long lists of "undergrad only" scholarships get you down – they're out there! Keep your feelers out, use your program as a starting point, and talk to local organizations that support students in your area. You may surprise yourself by finding money to help you study abroad in the most unlikely of places.
This post was originally published in August 2013, and was updated in January 2019.