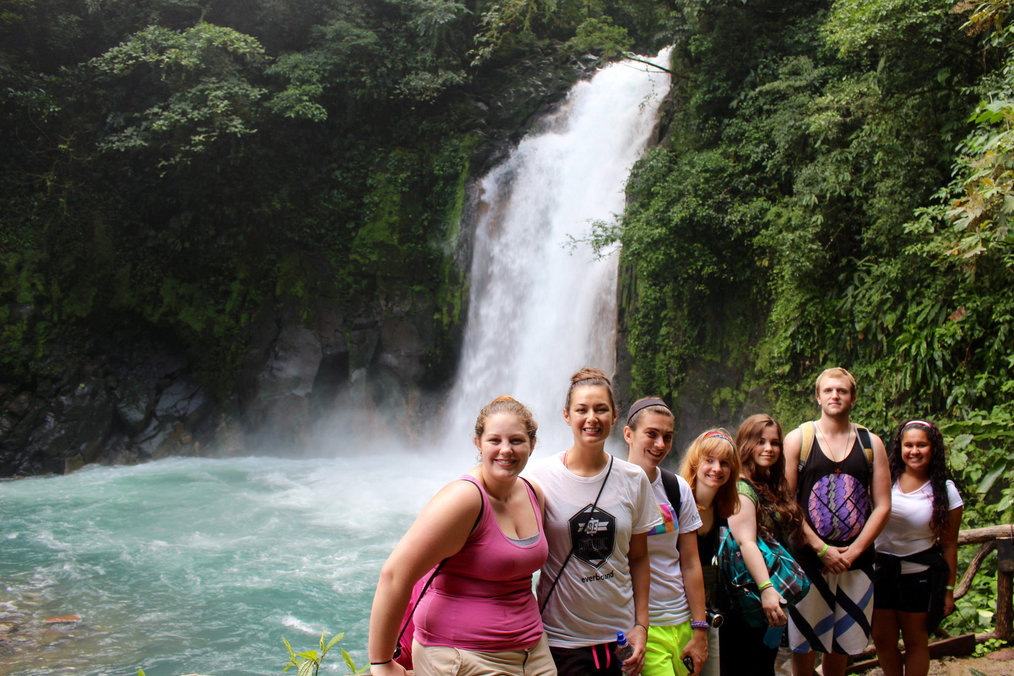 Plenty of cultures around the world consider international travel an important part of the self-discovery process for teens and young adults as they tread the path forward through formal education and job-seeking. Just about everyone knows of a foreign exchange student who has come to his/her hometown from another country in order to learn English and study at an American high school. How often does it go the other way around, though?
It seems that there aren't that many Americans who choose to take a year abroad during high school. Is it because there are fewer opportunities to do so? Certainly not! From volunteering and language immersion to study abroad and cultural exploring programs, your options almost know no end! Is it because the world is a scary, scary place? It certainly isn't! For many, the chief reason why traveling internationally is so difficult is due to finances. After all, traveling abroad isn't free!
... Or is it?
What is a high school travel grant?
The concept of a high school travel grant is foreign to a lot of people. However, such grants do exist and give teens the important resources they need to expand their horizons, branch out, and learn more about other cultures.
Plenty of domestic and even municipal organizations provide grants for high school-aged students to help offset the cost of international travel. Often, there are some strings attached - such as certain areas one is allowed to travel to and the stipulation that there be some volunteer work performed. That said, the funding can be generous!
Why apply for such a grant?
There are many reasons why studying abroad, especially during one's younger years, is beneficial. For one, learning a new language is a hugely important skill. Sure, the majority of high schools in the U.S. are required to teach a foreign language, but how much can one learn in just one hour of class time per day versus the unmatchable benefits of cultural immersion?
Perhaps even more importantly, colleges and universities around the United States greatly prioritize well-rounded students. When dealing with an applicant pool where a good chunk of the students have the same impressive grades and test scores, how can you stand out from the rest? International experience can be a great way to show that you have what it takes to juggle multiple objectives and are an excellent student who goes above and beyond.
How do I get one?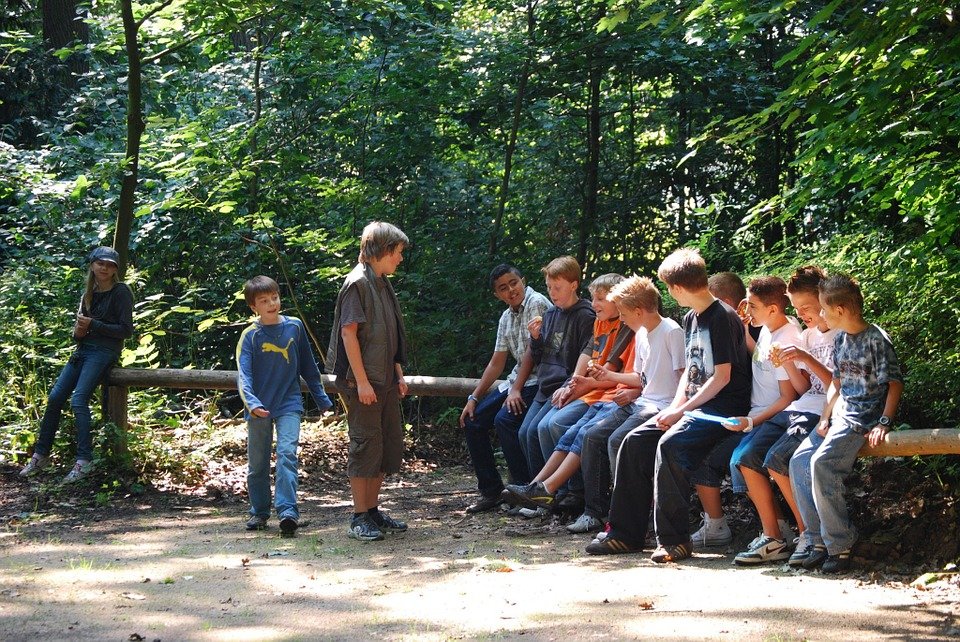 While each grant has different requirements of applicants, the best way to get one of these grants is to visit the website, read about the requirements of the specific grant you're after, and apply based on what they're looking for. The best way to stand out is to point out any past travel, highlight your passion for international education, tailor each application to the grant (for example, is the grant volunteer-specific? Explain why you're passionate about international volunteering), and cast a wide net by applying to all of the grants you qualify for.
The first question you may have is, naturally, how can I find travel grants to fund my high school study abroad trip? Just to give you a head start, the following are some available grants geared specifically towards high school students that you should definitely check out:
SYTA: The Student Youth Travel Association Foundation (SYTA) is geared towards development of global awareness. The organization provides group educational tours and also provides scholarships for essays written about a special travel experience.
Travelocity: A corporate sponsor that awards a pretty rich grant -- at $5,000 -- for travel that is geared towards volunteering. The catch is a parent or guardian must also attend or the minimum age is 18 to participate alone. One dozen signature trips are designated and can be applied for via their voluntourism page.
The Council on International Education Exchange: CIEE offers two kinds of travel grants: one for minority applicants to put towards their study abroad programs, and for those who are looking to offset the cost of studying in a CIEE center in Africa, Asia, Eastern Europe, and South America.
DonorsChoose: This organization provides a potentially creative way to get a study abroad trip funded. Though teachers must be the ones to apply, a particularly creative proposal could gain the attention of individuals or corporations looking to fund certain educational projects.
Rotary International: The Rotary Club operates one of the largest and longest-run private study abroad funding programs offering up to $25,000 in scholarships to fund one year of academic study, room and board, and other associated expenses. Students are named Cultural Ambassadors and are expected to give presentations both on their home culture while abroad and on the culture of their study abroad destination upon returning home. Scholarships are given through local branches.
School Tours of America: STA offers high school student tours within the United States to various historical locations. While they have yet to expand internationally, they do offer need-based scholarships and are a great way to take the first step towards gaining travel experience.
Other Handy Resources For Travel Grants
Grant Watch: Keep an eye out for available grants as they come up on aggregators like Grant Watch.
Shop Local: Also be sure to check out options for locally-offered grants in your community or pitch an idea to a local business or organization that may be looking to make donations. Check out our article on fundraising tips for more ideas on how to source funds locally.
Parents Bank: Your nearest branch might be closer than you think. If you can convince Mom and Dad to be on board with your decision (see below), be sure to see if they'll support your trip with financial gifts in lieu of holiday or birthday presents.
Wait... How do I convince my parents?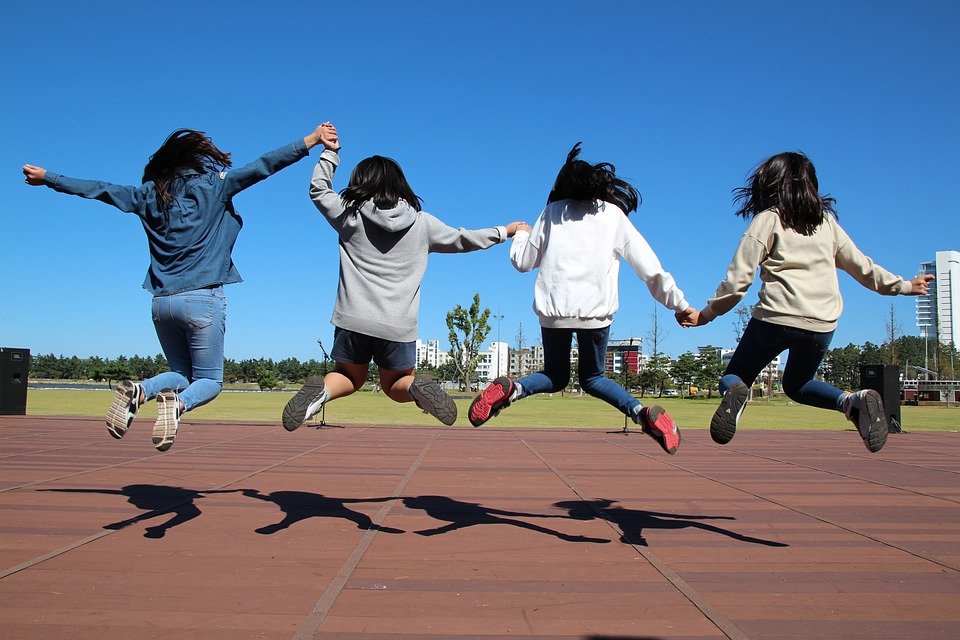 So you've decided you want to study abroad. You've selected a program that interests you, and have heavily researched grant possibilities. You've done the initial legwork and now all that's left to do is convince your parents that you want, need, and simply have to take the opportunity to study abroad during your high school years.
Being as prepared as possible for the discussion is a great way to get the ball rolling. Show your parents that you're responsible and have done your homework by showing them programs that interest you, making them aware of grants that you have found that could help cover the bill, and by thoroughly researching your chosen study abroad destination to help show them that you have a good understanding of how to stay safe during your studies.
Present them with a list of the pros (and make sure you feel comfortable with the cons!) associated with studying abroad during high school. If you're fully committed and show them that you have really thought this possibility through, their support should be easier to win. In need of a few more tips? Take notes from folks who have their strategies down pat.
Perhaps even more importantly, colleges and universities around the US greatly prioritize well-rounded students. When dealing with an applicant pool where many of the students have the same impressive grades and test scores, how can you stand out from the rest?
High school travel grants are a great way to fund an educational trip abroad and facilitate your personal growth during your formative education years. Not only do they expand your horizons, but they could very well make you stand out from the crowd when applying for university, and will give you valuable tools for approaching education and travel later in life.
Do you have a hunger to learn more about the world around you? Are you an exemplary student who wants a different kind of educational experience? Then applying for a high school travel grant may be for you!