Study Abroad
How to Know if Semester at Sea is Right for You
Choosing a study abroad program is a big decision. It's something that most people only get to do once if at all.
You've probably spent hours sifting through all the pamphlets and catalogs of various study abroad programs to find the ones that interest you. Now you're at the hard part: picking just one.
Perhaps you've just started to narrow down your list and Semester at Sea caught your eye. Maybe you've already applied and been accepted to Semester at Sea, and now you're trying to decide whether or not to take the plunge and commit.
As an alumnus of Semester at Sea who traveled on the Summer 2010 voyage, I know what it's really like to learn on a floating campus and study in a dozen countries all over the world. So take it from someone who has been there -- here's how you know that Semester at Sea is right for you.
You Love the Idea of Circumnavigating the Globe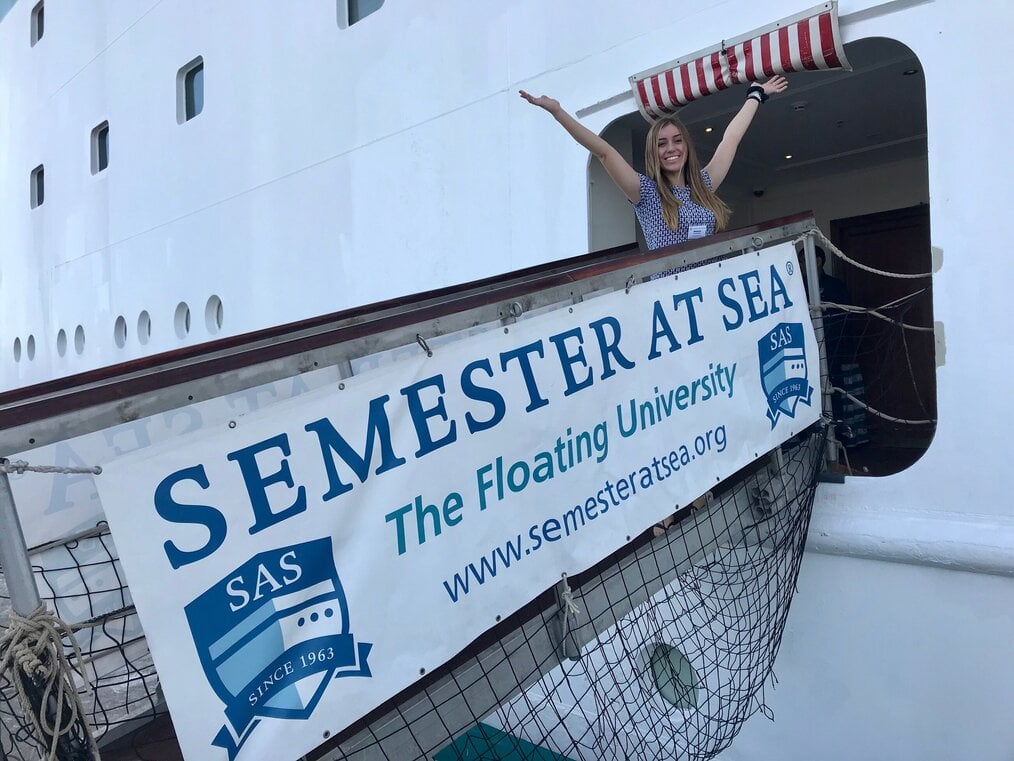 Getting to circumnavigate the globe is probably the most romantic selling point Semester at Sea offers. Sailing the seven seas (okay, you're not technically sailing) a la Ferdinand Magellan and setting foot in four or five different continents over the course of a semester is a rare experience. If this appeals to you, Semester at Sea might be the only opportunity you get to do it.
That being said, this is only the first step in deciding whether or not Semester at Sea is right for you. You might love the idea of circumnavigating the globe, but would you actually love the process? Whether or not you agree with the rest of the statements in this article will help you figure that out.
You Feel at Home While at Sea
Before going on Semester at Sea, I was not even remotely worried about the prospect of spending, well, a semester at sea. I'm a water-loving Pisces whose favorite Disney princess was Ariel, and truth be told, if I could live in the ocean, I would. Some people feel the same, but plenty do not.
It's typical to spend 5-7 days on the ship in between ports, and you can go up to 10 days without stepping foot on land during longer transit routes. When all is said and done, about half your time during any given semester is spent in transport on the ship, so this is certainly a factor to consider.
That being said, you don't have to love the ocean to do Semester at Sea... you don't even have to like it. Study abroad is all about getting out of your comfort zone, and fear should never the guiding factor in choosing a program.
You Communicate Well with People Different from You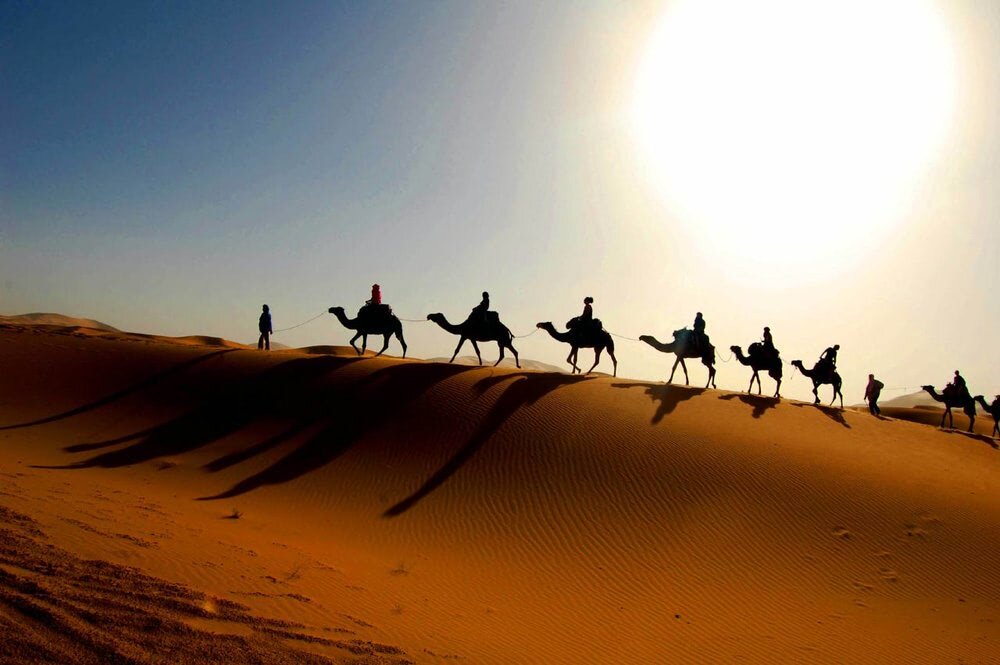 During Semester at Sea, you are likely to encounter more cultural diversity in a shorter time period while on Semester at Sea than you ever will again in your life... and it doesn't just happen in the countries you visit. The student body of Semester at Sea itself is incredibly diverse, with about 10% of students coming from non-U.S. countries. On top of that, the crew is made up of people from 15 different countries.
I recall going out to dinner with a hostel owner in Cairo and talking about how our views on relationships and marriage differed as an American and an Egyptian. I had an hour-long non-verbal conversation with a Greek shop owner in Athens. I stayed with a Berber family in the remote mountain villages of Morocco that not only didn't speak English but lived in clay homes without electricity.
These experiences were some of the most memorable, but also the most challenging. If you're not ready to open yourself up to new perspectives and cultures, you will struggle to get the most out of your voyage.
You Relish Leaving Your Comfort Zone
From navigating the chaos of India's capital city to trekking through wildlife reserves in Ghana, if Semester at Sea has one purpose, it's to get you out of your comfort zone.
What's more, Semester at Sea doesn't just take you to popular, tourist-friendly destinations like Paris and Rome. A lot of your voyage is spent in countries where huge portions of the population live below the poverty line, and this can be hard to experience and process. Visiting as someone who is comparatively very privileged feels more than a little uncomfortable -- because it is. However, I do think that growing a real awareness of global poverty at a young age can be not only eye-opening but productive.
If your comfort zone is being outside of your comfort zone, and if you're prepared to grapple with the complexities of global poverty, you will thrive in Semester at Sea. If you really hate being pushed outside of the box or need to have the same luxuries you do back home, you may find it hard to adjust to the constant culture shock. Either way, it is bound to be a rewarding experience that you learn a lot from.
You Don't Need Habit & Routine to Get By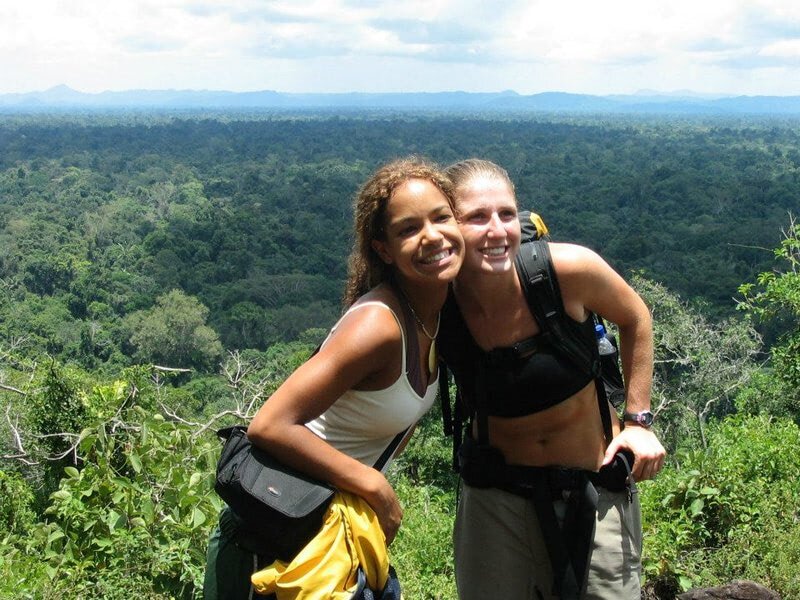 If you haven't already said goodbye to routine, you'll have to as soon as you board the ship. Living on a ship crossing time zones and bouncing around the globe in just 100 short days is not conducive to keeping a rigid schedule or being a creature of habit.
One day you'll wake up at 9 a.m. in the middle of the ocean and walk two minutes to your history class, another day you'll wake up at 6 a.m. in South Africa and climb a mountain. Yet another day you'll wake up at 11 a.m. jet-lagged and tired after staying up all night to practice your team's Sea Olympics routine before the big day (the Sea Olympics are a huge deal).
No two days will look the same while traveling with Semester at Sea, so you need to be okay with unpredictability.
Your Main Goal in Studying Abroad Isn't Language Learning
One of the biggest dilemmas for people considering Semester at Sea is this: do you spend a little time in a lot of countries, or a lot of time in one country?
Visiting so many countries and continents in one semester is undoubtedly a life-changing experience. However, you don't get the same depth and cultural knowledge that you would from staying in one place the whole time.
This is especially important to keep in mind if you're studying abroad to learn a language. Effective language learning requires immersion and constant practice, which is not something you're going to get when you're practicing how to say "hello," "thank you," and "my name is..." in a different language every other week.
You're Not Looking for a Booze Cruise
I met a few fellow students at the beginning of my Semester at Sea voyage who seemed seriously confused about the nature and purpose of the trip. They signed up because they thought studying on a ship meant they were going on a semester-long 'booze cruise.'
Let me dispel that myth for you right here. Semester at Sea is about learning, growing, and ultimately, becoming a global citizen. In fact, they don't even allow you to bring alcohol on board, and yes, they check your bags very thoroughly. Beer and wine are served on certain nights, called "pub nights," but they are expensive and served in limited quantities.
Of course, while the ship is docked in a port, students are allowed to travel freely and do what they want. I would be lying if I said there weren't a few students who chose to spend more travel time partying and drinking than exploring. However, it certainly wasn't the majority of students who did this. Most people I met thought constant partying was a waste of a once-in-a-lifetime experience.
You Can Live Happily Without Social Media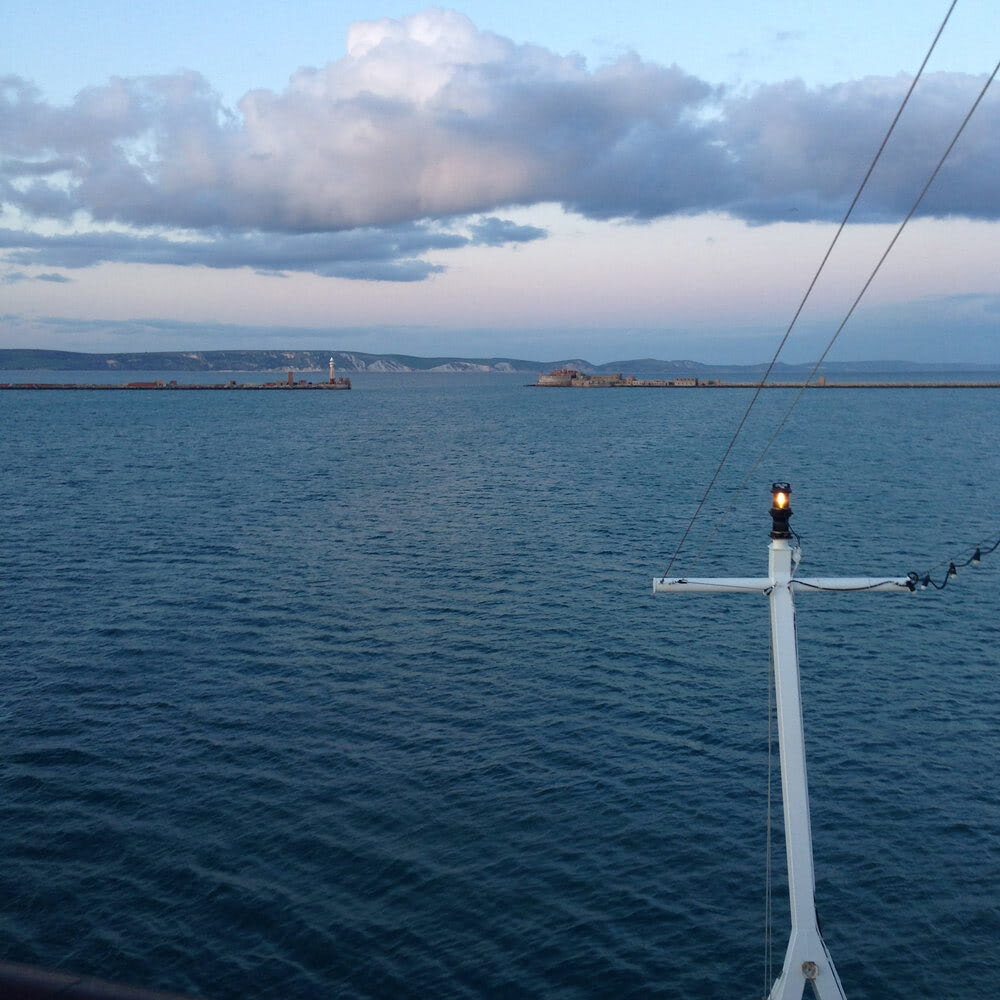 If you've been dreaming about posting Instagram selfies in the middle of the Atlantic, you can forget about it. Internet access on the ship is limited, expensive, and possibly the slowest connection you'll ever experience.
You are given free access to your student email account so you can stay in touch with family and friends, and a select number of academic websites are also free to allow you to do your homework. However, if you want to browse Facebook, you're going to pay a premium. Programs like Skype are completely unavailable as they end up eating up all the ship's available bandwidth.
On the bright side, you can receive snail mail in each port, and there's something really special about hearing your name called out at mail time and opening up old-school, handwritten letters from your family and friends. You can also purchase pre-paid calling cards to use on the phones provided in your cabin.
You're an Independent Spirit
Your time in countries while on Semester at Sea can be as activity-filled or as open-ended as you like it. Once you arrive in a country, there are no mandatory activities, and it's completely up to you to structure your time.
While Semester at Sea offers tons of field programs and group trips you can sign up for in each country, which range from hour-long meetings with a local diplomat to four-day treks through the Sahara desert, you also end up with a lot of free time in each port to go wherever you'd like. This kind of freedom in a foreign country can be intimidating for some people, but if you embrace your independent side and plan your own adventures here and there, you won't regret it. I learned so much simply from planning independent trips around Italy and Egypt with my friends on the ship.
You Love Unique Experiences
While I can't declare Semester at Sea the best study abroad program out there, I think I can say it's the most unique. Circumnavigating the globe, living on a ship with your professors and fellow students for several months, and getting to know locals -- from school teachers to famous diplomats -- in countries all around the world is unlike any other opportunity I've encountered.
Ultimately, there's no way to know for sure if any experience, let alone an experience as unique as Semester at Sea, is right for you until you take the leap. One thing you can be certain of is this: Semester at Sea will change you forever.
This post was originally published in July 2011, and was updated in June 2018.