How to Keep in Touch with Your Kid While They're Abroad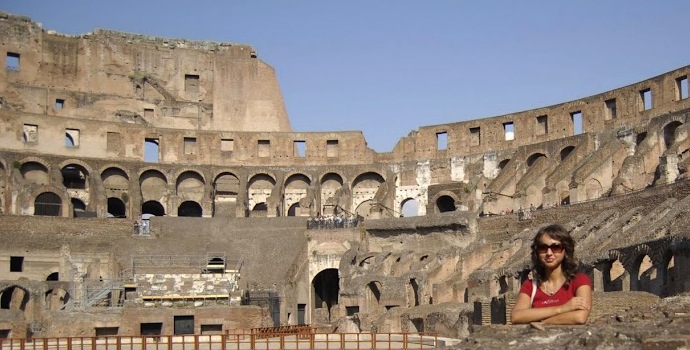 Photo Credit:
Greenheart Travel
So your student has convinced you to let them study abroad. This can be an exciting time for your child, but tough on you as a parent. It's hard enough when your child flies from the nest to college; now they want to keep on flying all the way out of the country?
First, try not to panic. Whether your student is studying abroad on their own or with a friend, they will be surrounded by supportive resources. These resources include great ways to communicate with you, which will help the two of you stay in touch while they're overseas. Technology is a big player in international communication these days, but that doesn't mean that your student has to bring a laptop overseas. Campus libraries and computer labs are available for international student use; check with your student's study abroad program or university for details.
Things to Consider
Figuring out a communication plan is not always as straightforward as it may seem. Unexpected events will crop up, and you may not always be able to get in touch with your student. Don't panic! With preparation and a few speed bumps, you should be able to iron out a smooth path to keeping in touch.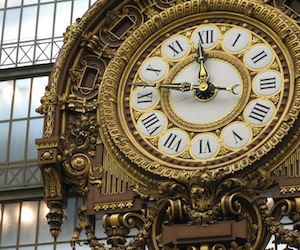 Schedule check-in times
It may ease your mind if you have a plan for when and how you'll next get in touch with your child. If you are unable to make it, send an email. Otherwise, end each conversation with a proposed date and time for the next one. It's especially important to establish how your student will let you know they've arrived safely, as there may be a slight gap in communication in the beginning, as they are getting settled in. Throughout their time abroad, try to set up a regular weekly check-in time.
Remember the time difference
Please, please, please remember that you are in different time zones. Ask them to do the same for you. There's nothing fun about receiving a call or a text in the middle of the night, or constantly answering the question, "What time is it there?" If it helps, think about designating a clock in your home and setting it to the time zone of your child's study abroad location.
Give them space
Avoid suffocating your student. Yes, you miss them. Yes, you worry about them. But sending 14 texts in an hour or peppering them with constant emails won't do either of you any favors. Recognize that your explorer is discovering a whole new world, and give them the space to do so. Remember to put yourself in their shoes and try to be patient.
Consider their schedule
You've been trying to schedule a Skype call for a week and your kid keeps cancelling on you. What's going on? Keep calm and be patient. Between school, social activities, and navigating a new environment, your student has plenty on their plate. They're busy, and you're working within a reduced window of compatible time zones. If you miss a Skype date, arrange a new one.
Tools for Keeping In Touch
Now that you've got a good sense of when and how often you'll be able to communicate with your child, it's time to think about the best ways to keep in touch. There are tons of tools out there to communicate overseas (some modern and some traditional) - read on for lots of suggestions so you can find one, or a couple, that will suit you and your child best.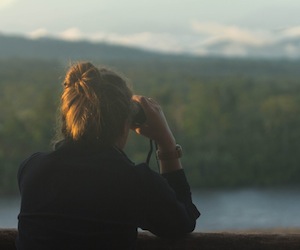 Internet communication
Getting online makes it very simple to connect with your student while they're overseas. With an Internet connection and the right devices, you can talk face-to-face from anywhere in the world. Free WIFI is available worldwide these days, in places where you'd expect it to be – like London – and places where you might not – like Bolivia. Using a laptop, tablet, or even a Smartphone, you can take advantage of apps that allow you to make video calls. Here are some of the most popular and easy-to-use internet communication tools.
Skype: Before your student heads abroad, download skype on your computer and make a few practice calls. The best part? Skype-to-skype calls are free, even long-distance. Quality may vary depending on the internet speed, but even if you can't get the video working you should still be able to make voice calls. You can even use Skype to call an international phone number, though you will need to purchase Skype credit first.
FaceTime: This one's for apple users. FaceTime is included on most new apple devices, including iPads and Macbooks. The app works much like Skype, and allows for free video calls between users.
Email: Don't forget to write! Sometimes email can be more convenient, because you don't need to find a compatible time to connect. If you're not able to talk in real time, you can still email. However, avoid treating emails like text message. Short one-liners saying "How are you?" or "Is everything OK?" can be annoying to receive too often, and you may get unnecessarily worried if your student is busty and doesn't respond immediately.
Social Media: This is great for quick updates or sharing photos. You don't have to be a social media guru to keep in touch through Facebook, Pinterest, or Twitter. Although social media can be an impersonal way of keeping in touch, it's especially good for sharing visuals.
Blog: Is your student a writer? Talk to them about setting up a blog. If they're interested, a blog can be a handy way to provide general updates, photos, and video from their study abroad journey. Free blogs are available through Wordpress and Google's Blogger. If they don't want their blog to be available to the public, encourage them to set up a password-protected blog.
Classic communication
Before the days of the Internet, keeping in touch was more of a challenge and didn't come with instant gratification. Don't discount traditional methods of communication! They still work, and they're still great ways of keeping in touch. Except for carrier pigeons - maybe avoid those.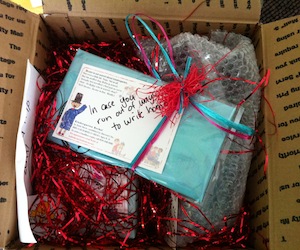 Snail Mail: Care packages never go out of style. Drop a letter in the mail, or even a postcard, just to let them know you're thinking of them. Getting a tangible package beats electronic correspondence any day of the week. Make sure to double check your student's address, as different counties write them differently, and remember the international mail can take weeks to arrive.
Phone Calls: Will your student be taking a phone overseas? You may need to consider an international roaming plan or explore other cost-effective options. Alternatively, have their phone unlocked for international SIM cards. When they arrive overseas, they may be able to purchase a pay-as-you-go SIM. Calls are usually free to receive. To better understand all of your options, visit your service provider before your child departs.
Recognize that your explorer is discovering a whole new world, and give them the space to do so. Remember to put yourself in their shoes and try to be patient.
Communication is a two-way street, and you and your student will each need to hold up your end of the deal. With a little bit of technology and some planning, you can remain up-to-speed with your child as they explore the far-flung corners of the globe; it might be an education for both of you!
Photo Credits: Greenheart Travel, Fotopedia, and Schu.