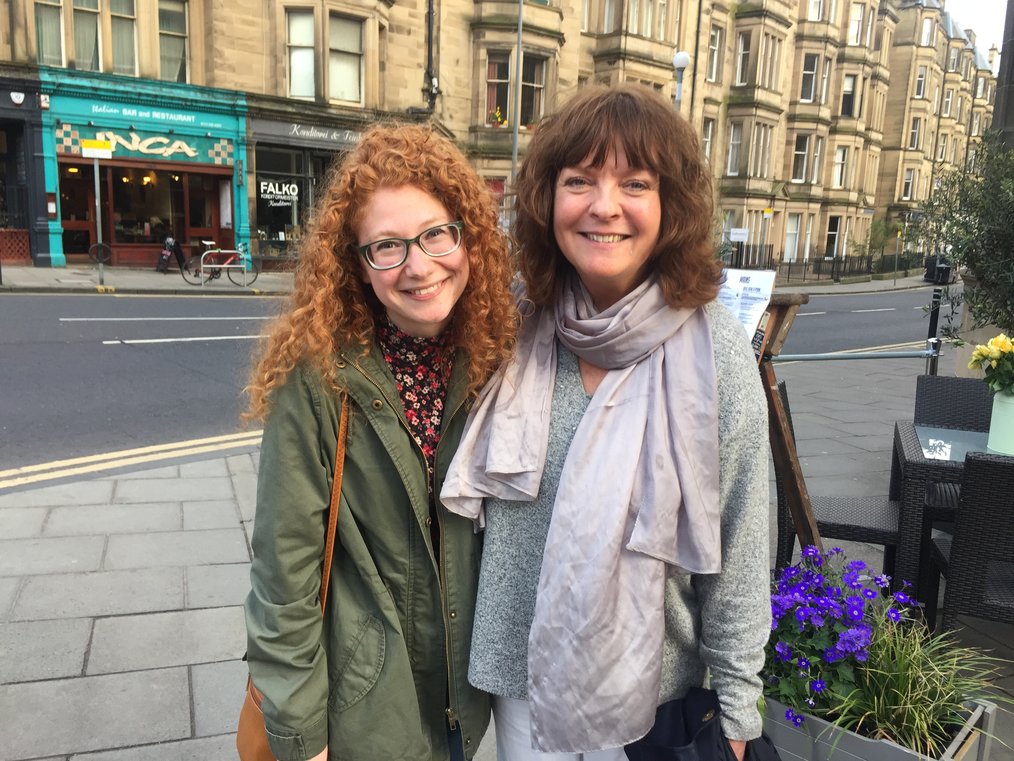 So your baby is all grown up and went off to college. You bought the twin-XL sheets and made it through the tearful goodbye, and then the first couple of years of college went by in the blink of an eye. You thought you were in the clear, until one day they called to say they were thinking about studying abroad.
While this can certainly be hard on parents (just ask mine!) study abroad is also an amazing opportunity for your student to learn more about themselves and the world than they ever could in a classroom.
Study abroad is a period of learning and growth for all of you, not just your student.
I worked as a study abroad administrator for three years, with a university, private providers, and on-campus abroad leading groups of students. In total, I participated in five different programs as a student myself, led another three, and have prepared over 3,000 students to go overseas. In that time, I've learned a few things and gotten more than a couple of earfuls from my own parents, and I want to share that knowledge with you with this comprehensive guide to study abroad for parents.
Section list
Too busy to read it all? Jump to a section:
I. Choosing and Applying to Study Abroad Programs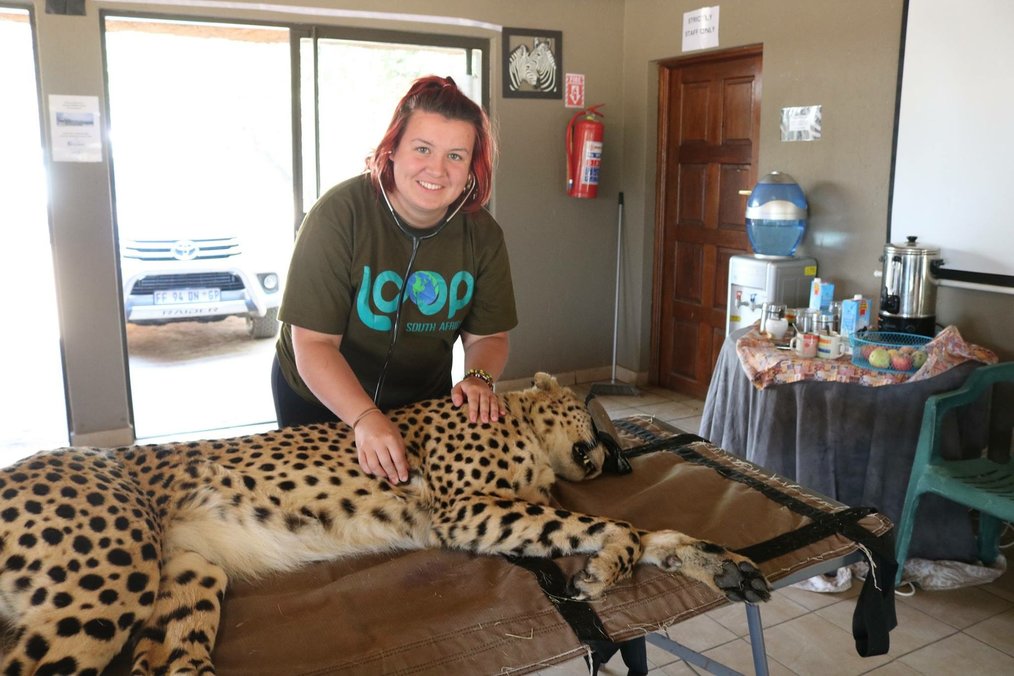 In this section, we cover some of the basics on helping your child choose and apply for study abroad programs.
Picking a program
There are many factors to consider, but one of the most important is that the study abroad experience doesn't delay their graduation. Beyond that, you want your student to have a great time and learn a lot. A couple of other variables to consider:
Does your student's home university offer study abroad programs?
Cost
Length of program
Semester (summer, spring, fall, academic year, or winter?)
Program location(s)
Credit transfer
Ratings and reviews from past students (which you can find here on Go Overseas)
I recommend courses that teach them more about their temporary home, and anything interactive. Some students save up their general education requirements or electives so they can take "fun" courses like music studies in Vienna, Italian Cuisine, or Cuban History Through Film.
To find a comprehensive list of all study abroad programs, along with ratings, reviews, and interviews from alumni and staff, head over to Go Overseas' listing of study abroad programs..
Experiential education abroad
The best experiences tend to be as immersive as possible, and to that end, many students look for programs with an internship, service-learning, or field research experience included in the program.
I went to a university built around experiential education, so every time I went abroad I gained experience that is on my resume to this day. My first full semester abroad even directly lead to me getting four different jobs, not to mention how much it shaped who I am as a person.
That's an extreme example, but study abroad can be more than late nights at the discotheque and jetting off foreign cities if you choose the experiential route.
Working (or not working) with the school
As with every part of this experience, it's incredibly important that your student lead the efforts on this. Semester after semester, I saw that students who had late applications or whose parents clearly pushed them into applying had issues later, including some who ended their semester early or never went overseas in the first place.
Some parents get in touch frequently, with varying results. Depending on what you're asking, how old your student is, and what permissions they have granted you through the school, the person on the other end of the phone may not be legally able to answer you at all.
The best solution is for you to communicate early and often with your student, and for them to take responsibility for every part of their study abroad experience. After all, personal responsibility and independence are two of the most important soft skills they're going to come away from this experience with.
But can my student really go overseas?
One of my favorite parts about working in study abroad was surprising students by letting them know they could go abroad and still graduate on time with their major. There are programs for every kind of student, yes, even STEM!
Your first and best resource is the study abroad office at their school, since they will know all the approved programs available. Most have robust websites with lists or databases of all the possible programs, allowing interested parents to peruse the choices from afar.
The other most common concern is the cost of study abroad. Your student should definitely make an appointment with their academic advisor and financial aid officer in addition to the study abroad office. You don't want any surprises when it comes to cost, but you may also find that there's more funding than you expected or that the cost of study abroad isn't as high as it may have originally seemed.
At my alma mater, there was a little-known $5,000 research grant with an easy application process. Considering that most programs require some type of research, the additional work required was pretty easy compared to the amount of money awarded. Your student should ask about study abroad-specific scholarships, and you should also do some online research for programs like the Gilman, Boren, and Rotary International scholarships.
If your student has loans or is thinking about taking out loans for study abroad, I'd also recommend reading our guide to studying abroad financial aid. It also covers dealing with student loans while abroad.
Key Questions:
Will the school offer full credit for this program and course load?
Will this delay the path to graduation?
Are there any prerequisites?
Will financial aid apply? If so, how much?
What is included in the tuition?
When will the semester start and end?
What in-country support will there be?
II. Flights, insurance, and travel: Get ready to go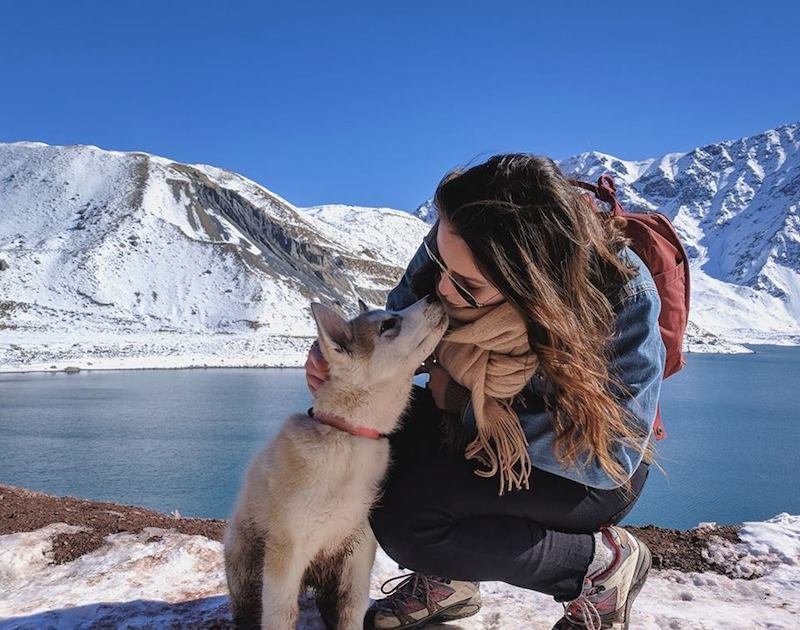 Once your student has been accepted to a program and is getting ready to go, it's time to talk about pre-departure logistics. Since some of this may be very new to your student (and possibly you), make sure you're open and communicative about each step in the pre-departure process.
Read up on the program
The school or program will likely have a lot of materials, from a course catalog to pre-departure and welcome brochures. There will probably be a pre-departure and arrival orientation. You may want to talk to you student to not only make sure they attend (it's a requirement for most programs) but also sort out if either of you have questions that still need answering.
Even after booking the program, it's a good idea to go back and look at any reviews (maybe there are some new ones!), blog posts, or any media at all from alumni. Go Overseas regularly interviews students about their experiences studying abroad, and these interviews (which you can find on your program's listing here) are helpful for learning about the more personal side of studying abroad. Some students even include some helpful insider tips -- you never know!
Health and safety
I'm a big believer in travel clinics, if there's one in your area. Let them know what country your student will be going to and for how long when you make the appointment, and be sure to have a record of their latest vaccinations.
To find out what specific vaccinations they'll need to travel to their host country, Compare the Market has a great interactive map outlining travel vaccinations.
Many travel clinics will also print you information on the destination, with warnings about a variety of health and safety issues, as well as how severe the threat and how likely it is to come up. It helps if you have an idea where else your student will travel during their semester, and what activities they might engage in.
Hanging out in a capital city necessitates different medical precautions than spending extensive time in the countryside. If you're not sure, go with your instincts and err on the side of caution.
You should also consider discussing the holy trinity of uncomfortable topics: sex, drugs, and alcohol. Standards, availability, and legality of various methods of birth control vary globally, and every person should have the knowledge and means to protect themselves, regardless of gender.
Many students also find themselves in a country with a lower legal drinking age, or with different laws regarding drugs or commercial sex. Something that is decriminalized or legal at home may come with hefty penalties overseas, and no one wants to end up on Locked Up Abroad.
It's also common for people to be affected differently by different types of alcohol, and if they find themselves sipping ouzo for the first time, or spending their days in the fierce Caribbean sun with rum, the effects could be drastically different from their usual experience, sometimes with devastating consequences. Most of the time it just leads to worse hangovers and some fuzzy lecture notes, but if you've never had a frank discussion about the many variables that affect intoxication, this would be a good time to start.
When you consider where your student is traveling, try to keep an open mind and refrain from stereotypes. My first study abroad experience was in Egypt, and a lot of the advice I got was well-meaning but racist and completely out of touch with reality. People are always worried about my safety in Cuba, a country with almost zero violent crime, where I am safer than I am at home. Remember that every country has its dangers, including your own.
Common sense is always a good plan, like not flashing expensive items or leaving bags unattended. Beyond that, study abroad programs are generally well-supervised and quite safe, so it can be a great opportunity for your student to broaden their horizons with a safety net. I know I never would have gone to Egypt without experienced staff leading me, but now that I'm more experienced I travel solo all over the world, including the Middle East.
Travel insurance
This is probably the least interesting part of going overseas, and if all goes according to plan, your student will never need it. But still, you should check to see if travel insurance is included in their program. If not, ask if they have any recommendations, but also check and see if your own insurance has any coverage included or international options to add on.
Budgeting for their time abroad
This can be another tough conversation, but it is a necessary one. No one wants any surprises, and the conversion rates can make or break your bank account. Expenses to look out for include ATM fees, phone call and data charges (especially roaming!), damage to dorm rooms, any expenses not covered by tuition, and subletting off-campus apartments.
Expect that your student will go out more than usual, and if they are suddenly legal to consume alcohol, that will account for another increase in costs. This is an instance where those of us who prefer the developing world are at a distinct advantage.
Planning for additional travel
Getting to the host country is usually pretty straightforward, but your student should also plan for any additional travel. It's pretty much expected that most students will go on additional trips, added to either end of their semester, or on long weekends or breaks.
It's important, especially in light of budgetary constraints, that both you and your student have realistic expectations of how often they will travel throughout the semester. Many foreign universities and program providers offer their own trips, which are usually reasonably priced and come with the added benefits of being planned out already, and having staff your student will already know, in case they need any assistance.
One other thing to consider is that some students spend every spare weekend away, and they never get to know the country where they spent their semester. Almost everywhere is more interesting on the weekends, and they will have a skewed perception of their host country.
One great way to combat this while still taking advantage of the opportunity to travel is to plan a couple of side trips to different regions in the same country. Every country is more than its capital or more famous city, so encourage your son or daughter to explore a part of their host country with a different culture.
Finally, this is a semester of school. Some students take off every Thursday evening and book red eyes that will cause them to miss class on Monday if there's a delay, or if they decide they're too tired to show up. Travel can be an amazing and enriching experience, but it should be an enhancement to classroom learning, not at the expense of it.
Many programs try to condense their school weeks to accommodate study abroad students, but if you notice your student is leaving before the weekend and coming back a bit late, talk to them about what's going on to make sure they aren't sidelining their academics.
Key Questions:
What is the date and time of departure?
Will travel insurance be provided?
What does your family insurance cover abroad?
Are all of your student's medications legal in their host country?
Can you get enough medication for the duration of their trip?
Will your student be extending their trip or making side trips?
Is your student up to date on all the necessary shots and medications for the area?
Who is paying for tuition and spending money?
What is the estimated daily cost of living in the host country?
III. Staying in Touch While They're Abroad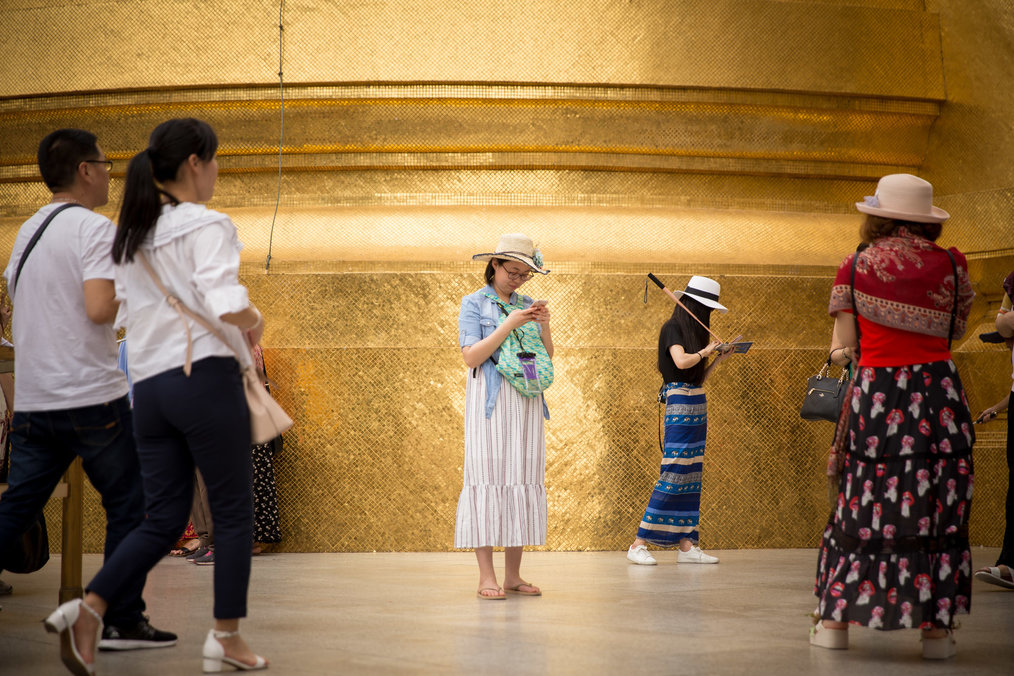 The number one complaint I heard from parents when I was a study abroad administrator was that students didn't communicate enough with their parents. Meanwhile, I remember studying abroad and being so busy with classes, site visits, and making friends that I forgot how long it had been since my family had heard from me. Sorry mom!
Set up a "safe arrival call"
This one is key to keeping your stress levels down. Before your child hops on a plane, sit down and figure out a safe arrival signal, and when it should be sent by. Be sure to take into account time zones and connectivity issues (especially if they're headed to a developing nation). Often, a safe arrival email is more feasible than a phone call.
When selecting a time, think about how long it may be from when they land until they actually have access to a phone or internet. You don't want to pick a time so early it stresses your student out trying to make the deadline.
Recently, some programs have start setting up newsletters, blogs, or email listservs to notify families, so have your student ask if there is a similar service.
Keep in touch but be flexible
Set up a schedule, and make sure it works for both you and your child. They may not have a set schedule for the first couple of weeks, so try to be flexible. The schedule, however, will help make sure you don't go too long without hearing from them. Life abroad is full of new experiences, and it's all too easy for time to pass without remembering to call or write. My own mother instituted a permanent, global requirement that she hear from us at least once every seven days, which remains in effect to this day.
Connectivity can be variable, especially if your student goes to a developing country. Even in Europe, though, American students in particular tend to be frustrated by internet speeds, and the inability to have 20 tabs open while also Skyping and streaming music. There are many methods that rely on varying bandwidths, so if texting is too expensive then try WhatsApp, and if Skype is spotty, switch to Google Hangouts.
My parents and I planned to have phone calls every two weeks while I was in Cuba, but by the second one, when they couldn't hear me because the rain caused so much interference on the line, they accepted that they would need to give up on hearing my voice, and instead we messaged online. In the end, they heard from me more frequently, but it required that my mom adjust to the disappointment of not hearing her baby's voice for three months straight.
Be clear about when you want to hear from them
If your student is spending a long weekend in Paris or they have finals coming up and you normally Skype on Saturday afternoon, arrange a different time to talk in advance, so there are no surprises. Many parents like a brief check-in at the beginning and end of short side trips, but it often surprises students to hear their parents expected that.
To a student, they're already away -- what difference does it make where they go this weekend? In some instances, though, this may be strategic; most students conveniently forget to mention their side trip to Amsterdam, or else play up their interest in bicycles and canals.
Even so, encourage them to send a quick text, email, or hop on the phone before and after a trip. In any case, it's good travel practice to let someone not on a trip know where you are, when you've left, and where you're headed next -- just in case!
Similarly, if your student is doing something you consider dangerous, like going bungee jumping or sky-diving, they may not tell you until after they're safe on solid ground. In my case, this meant I didn't tell my parents I was headed back to Cairo in 2011 amidst the aftermath of the revolution until they noticed the Arabic on the cafe wall behind me on a Skype call.
That's not the ideal way to hear some news you won't love, but try to consider it from your student's perspective: were they right, would you have tried to talk them out of it, or canceled their credit card so they couldn't pay for it? Study abroad is a period of learning and growth for all of you, not just your student, and you'll find that they will likely reach an unexpected new level of independence, helped on by the geographic distance and the buffer of time zones. If you both cut each other some slack and try to see things from their perspective, you will have a much better experience.
Avoid calling the program provider unless it's an emergency
One last tip: try to save calling your point of contact at your child's study abroad office or program unless it's an emergency. Some students are terrible at keeping in touch, but rest assured that no news = good news. If something truly terrible has happened (in the very, very, very unlikely case that it does!), you will be notified immediately.
A middle ground between coping with M.I.A kids and calling the study abroad office is to connect with parents of other students on the trip. Chances are, their kids are calling and telling them stories about the whole group -- so by talking with them you'll be able to hear what your student is up to in a roundabout sort of way. Plus, it's a great support network to have in your pocket.
Key Questions:
What is a reliable method of communication?
How soon after they land will they realistically be able to contact you?
How often will you communicate?
When should you expect not to hear from them?
When are they going on side trips?
IV. Preparing Against & Dealing With Emergencies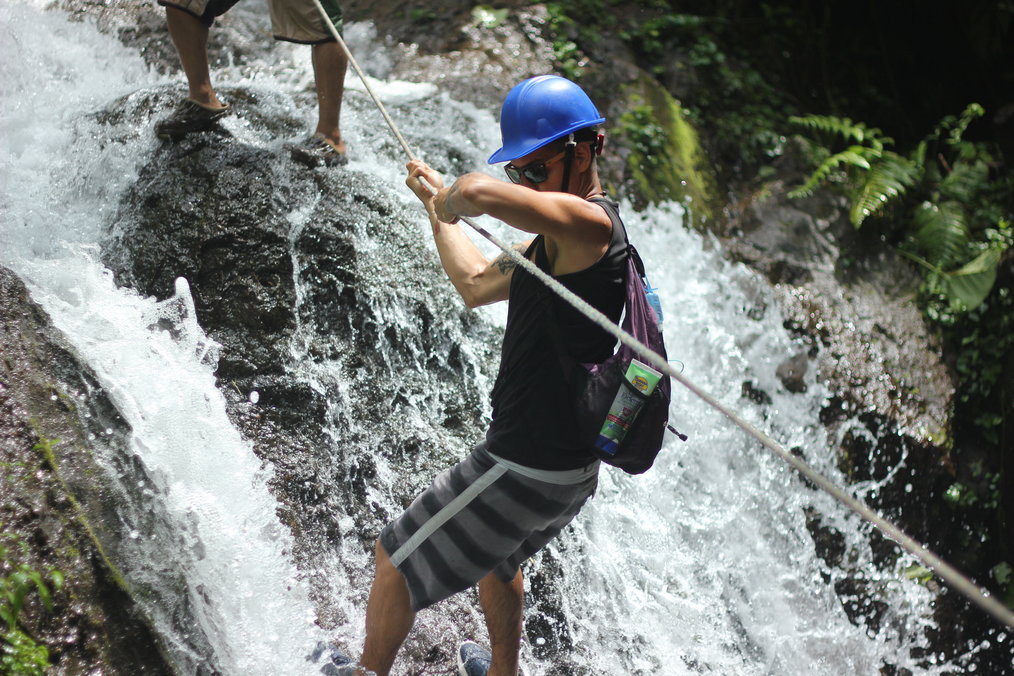 The only thing scarier than your child experiencing an emergency is when they go through one far away from you -- whether it's running out of money on a trip or something worse. Here's hoping you never need this information, but just in case...
Be prepared in case of an emergency
Talk to your student well before they leave and have a plan in place in case of an emergency. Some common ones to have a plan of attack for:
Stolen wallet / passport: Keep backup copies of your student's passport saved on your computer or in Google drive. For a stolen wallet, have a way to wire them money, or suggest they keep an emergency credit / debit card separate from their wallet.
Missed flight: Make sure your student knows how to get in touch with the airlines and get on the next flight out.
Injury: This is where that travel insurance will come in handy. Make sure your student knows how to use it, and where to go if they get hurt abroad.
Natural disasters: Talk with your provider / host university for a plan of action on common disasters.
For more serious emergencies...
Gather information about the situation
Learn as much as you can, and use all the resources at your disposal. Your student's home university and host university or program provider are all tasked with keeping them safe, and they will all have emergency plans. Their travel insurance should cover most situations, and many international programs cover unexpected necessities, like translators and a hotline students can call to assess whether they need immediate help or just some chicken noodle soup.
Many universities also require an emergency line to be staffed 24/7 for just this sort of situation. While this is, of course, a scary and stressful time, remember that they have been trained for these situations and have likely handled similar ones before.
Americans have a tendency to assume we have the best of everything, but there are countries that compete with us or clearly beat us when it comes to medical care. Before you imagine the worst, talk to your family doctor and the administrators at the school to find out if your student can stay where they are, or if a move is necessary. The more information you have, the better decision you can make for your child.
Let your student lead the way
Most parents' first instinct when something goes wrong is to immediately go to their child and bring them home as soon as possible. Sometimes that's the right call, but not always. Depending on the emergency, your student may be fine to go back to class in a couple of days.
If they're capable of going to class, finishing out their semester should remain on the table. Sometimes, getting back to routine can help regain a sense of normalcy, and keeping busy can make life easier. Going home might feel like giving up, and if it's not their own decision they may resent you for it later. Trust your son or daughter to make the right decision for themselves, even if it's not the one you would've made.
Key Questions:
What contingencies are in place in case of natural or man-made disasters?
How expensive or difficult would it be for you or another family member to fly out to your student?
What is covered in an emergency? Medical evacuation, repatriation, a flight for a family member?
How good are the emergency services in the host country?
V. Welcoming Them Back Home
It may seem like you're home free, but there are a few more loose ends to wrap up. Be sure to ask if there are any post-trip academic requirements, especially if it was a short-term, faculty-led program.
Keep an eye out for reverse culture shock, which is basically the feeling of coming home and realizing it isn't quite home anymore and your student doesn't quite fit in. Try to be patient with their need to use foreign slang or constantly refer to friends and memories you know nothing about, or their sudden desire to travel again almost immediately after you got them back safe and sound.
More importantly, ask them lots of questions! Get excited about hearing about their trip because they'll undoubtedly be gushing with stories and will want nothing more than to have you listen to them.
Even if your student doesn't say it enough, they will forever be grateful that you supported them and saw the value in this experience, which will shape who they are for years to come. You may even be surprised at the maturity of the person standing before you in the airport. But then they'll ask if you made their favorite mac and cheese, and after they wolf it down, they'll fall asleep in their childhood bed. Looking in on them you'll know it was all worth it and they're still your baby, no matter how worldly they become.
Congratulations, you survived being a parent of someone on study abroad! With any luck, they will have caught the travel bug and you'll have to go through the whole thing again soon.