Study Abroad
7 Tips for Studying Abroad with Disabilities and Chronic Conditions
If you have disabilities and/or chronic conditions, you can study abroad successfully, just like these 6 study abroad alumni did, too.
TLDR 👀
Make sure that you will have access to the support and resources that you need for your disability or chronic condition before you go. Researching a program, destination, and available resources early is crucial to making sure that you have all that you need before you go so that when you arrive on-site, you won't have to scramble looking for assistance and resources.
Research the typical attitudes of how locals may perceive your disability (and other aspects of your identities) and how to prepare to navigate those attitudes.
Ask yourself what accessibility looks and means to you, in terms of housing, equipment, etc and be prepared to identify your needs to your program advisor.
Talk to your parents to create a safety plan for your adventure abroad. From treatment plans to accessible destinations, make sure to show them all the research you've done to ensure you'll have a safe time abroad.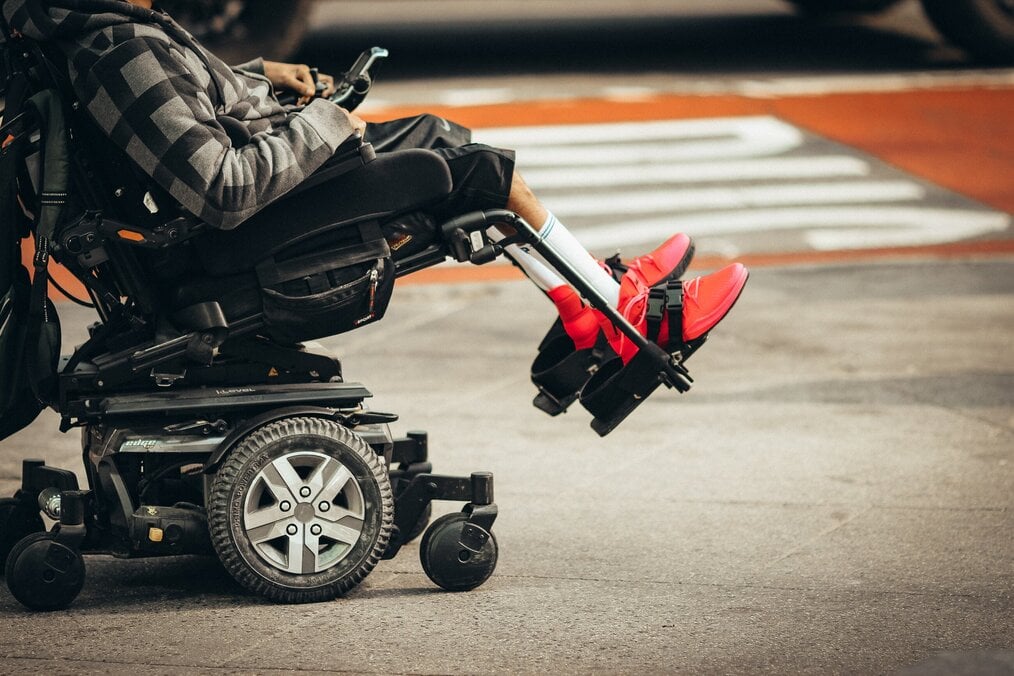 I studied abroad in three countries as a first-gen, low-income student carrying my chronic conditions with me wherever I went. From debilitating depression in Brazil, to inflammation issues in México, thyroid problems in Chile and more, all my chronic conditions were my faithful companions. But, experiencing them abroad (many of them for the first time), I felt more alone than ever.
Now, as a seasoned alumni making friends with so many others with similar experiences, I feel not so alone any more and only wish that I knew then what I know now. That's why I chatted with several other seasoned alumni and professionals with chronic conditions and disabilities to offer you 7 tips that can help you navigate studying abroad.
Whether you have disabilities or chronic conditions (like me), just know that there are so many other people out there, who (like you) wanted to see the world and made it happen, and want to help you make it happen, too. Feel more prepared to take your studies abroad by exploring these seven tips for students with disabilities and/or chronic conditions.
1. If you're experiencing undiagnosed health issues, get a diagnosis and develop a treatment plan before you study abroad.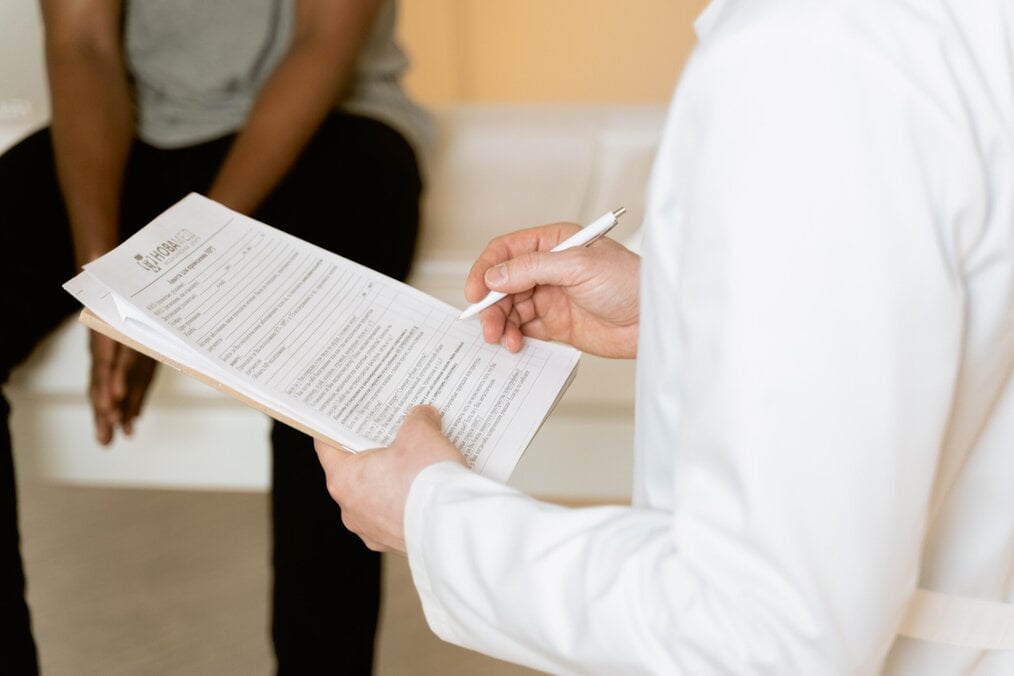 Kerry D. Johnson II, a study abroad alumni who, like me, was undiagnosed during his study abroad, had a difficult time being able to communicate his chronic health condition, myoclonic epilepsy, which caused hardship for him.
"My second day in Costa Rica with my host family was one of the most challenging because I had a seizure in front of them but could not explain to them what had happened. They did not sign up to house a student with a disability, especially since I could not offer guidance on how to best assist me with my condition…"
Due to his experience, he recommends that all students that are experiencing undiagnosed health issues (to having seizures like Kerry, or chronic pain like me) aim to get a diagnosis before your program begins, to develop a treatment plan and familiarize yourself with that plan in the local language.
I wish that I had known what was wrong with me when I was experiencing chronic pain during my time abroad, and while I am grateful that I was able to get a diagnosis during my study abroad, had I gone to seek help before, I would have been more prepared.
2. Pick a program that promotes support and services up front.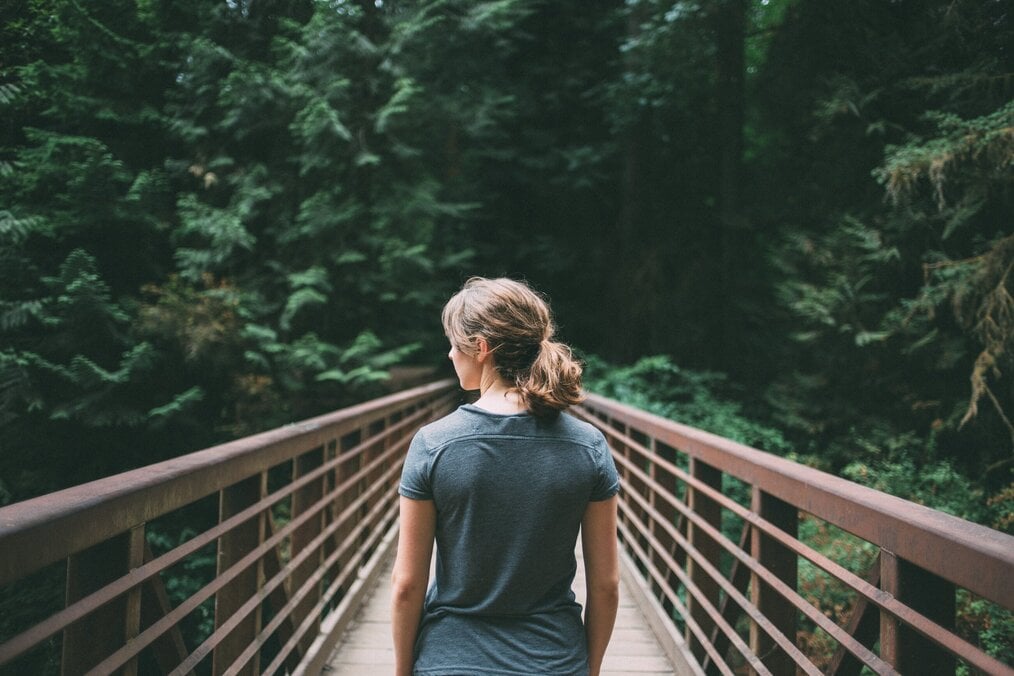 Victoria Hudak, a Global Programming Coordinator at UC Santa Cruz, explained that you can get a sense of the level of support and experience the program has with accommodating students with disabilities, starting with the application.
"If the program starts asking questions about disability accommodations in the application form, or any other intake forms, that tells me that somewhere along the line, the people who put the program together have some sort of experience accommodating students with disabilities, and they started putting services in place to help disabled students, even if their services are not robust," Victoria said.
So, these kinds of questions are a good sign and a great start to figuring out if a program will be supportive of your needs. Other ways you can find out just how supportive and accommodating a program will be is by visiting the program's and host institution's website and checking if they have any readily accessible resources for students with disabilities.
You can also contact program staff directly to discuss your particular needs and see how receptive and supportive they are of you even before your application. That will say a lot about how they will treat you in the future.
3. Make sure that you will have access to the support and resources that you need for your disability or chronic condition before you go.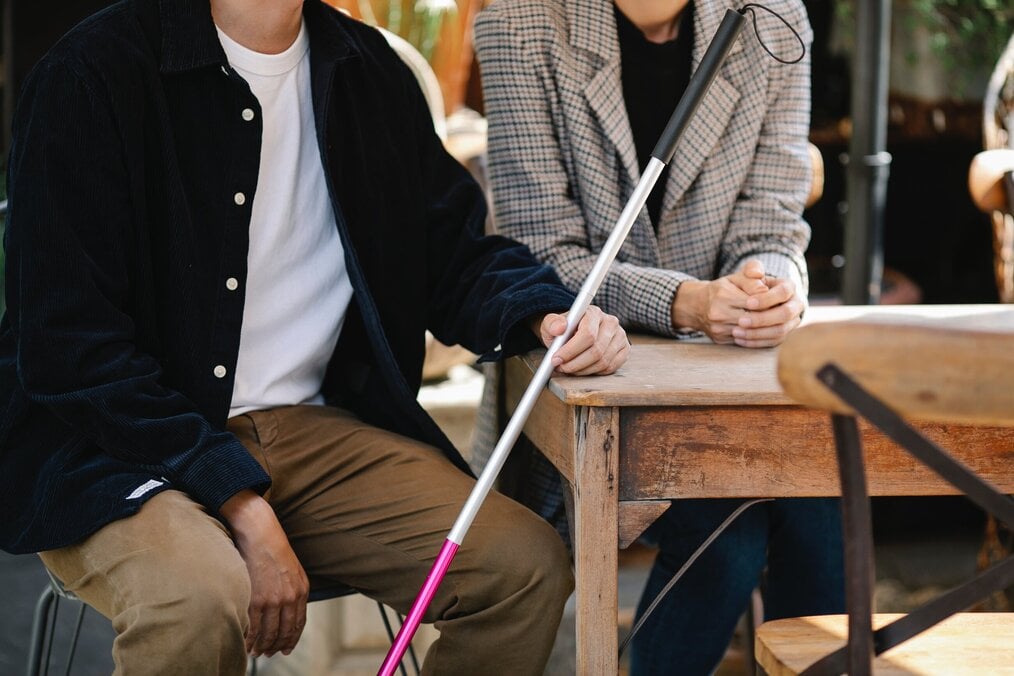 Researching a program, destination, and available resources early is crucial to making sure that you have all that you need before you go so that when you arrive on-site, you won't have to scramble looking for assistance and resources.
You can do this by checking out your program and host institution's website, along with speaking directly to the following professionals who should assist you throughout this journey:
Medical doctors
Therapists
Study abroad advisors
Home university disability student services
Pre-departure program provider support staff
On-site program support staff
Host university disability student services
On-site medical support
Any other professionals for services you think you might need support from
Krystal Kavita Jagoo, a social worker specializing in disability student resources, recommends that students preparing to go abroad should secure the necessary resources and support systems they need - like preventative medication and travel insurance – before they go.
"It will be more difficult to think clearly enough to problem-solve well if navigating exacerbated disability-related challenges".
Ensuring that you have access to the resources and support systems you need while abroad before you go will make your experience so much smoother and more enjoyable.
4. Research local attitudes towards your disability and how to navigate those attitudes.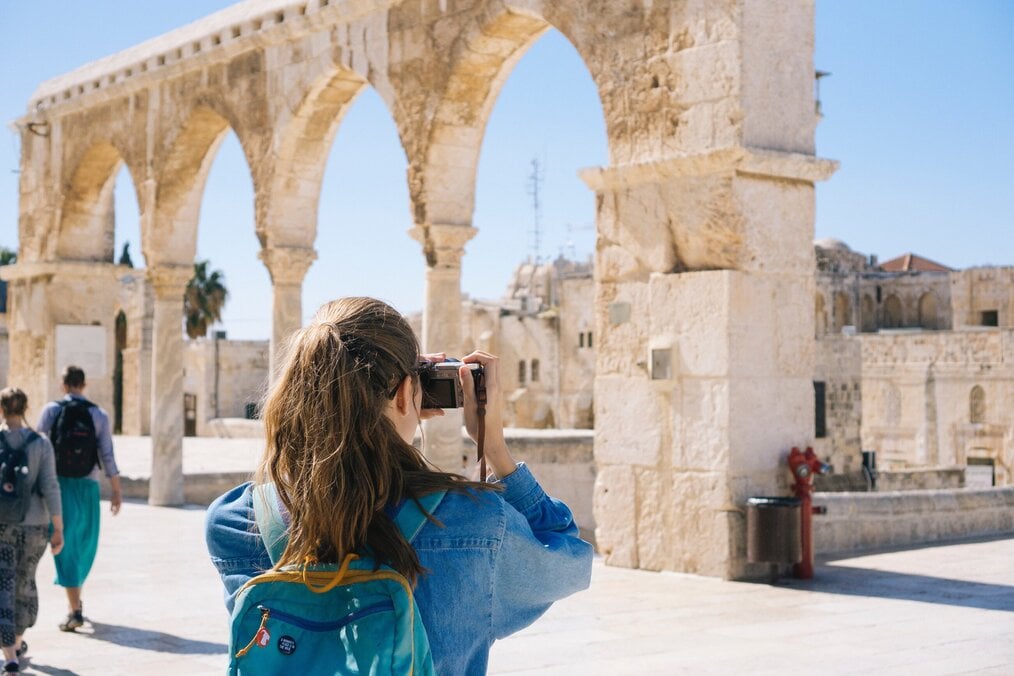 Victoria, who is also a study abroad alumni with autism, shared her experience with dealing with her host mother's perception of her disability:
"She didn't believe me. Part of her reasoning was both cultural and generational. In her opinion, people with disabilities like mine just live locked away in special homes, but because I was out and about in public, talking with other people, and going to school, I couldn't possibly be autistic."
Victoria recommends doing a little extra digging to research how locals perceive your disabilities so that way you can prepare to navigate their reactions to you.
Krystal also recommends keeping in mind your intersecting identities in addition to your disabilities and conditions, and seek additional support around navigating these identities from a therapist and other support systems.
"While it can be easy to determine if a setting is physically accessible, [you may get treated] differently based on some other aspect of your identity, such as being BIPOC, LGBTQIA+, fat, Muslim, etc."
Navigating these identities can exacerbate chronic conditions and complicate disabilities, too.
5. Thoroughly review and discuss your healthcare options and all resources while abroad -- and use them!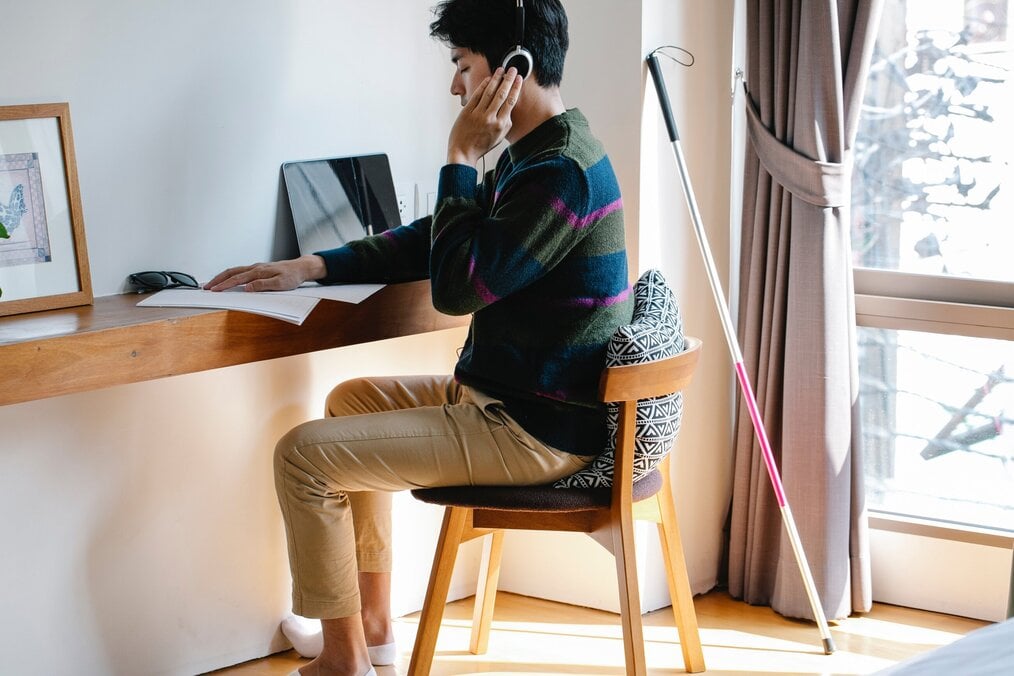 Tony Qiang, an international student from China who studied abroad in London and Paris, suggests reaching out to on-site staff for the resources and support you'll need.
"Get special help from school. Students with disabilities should get free food [along with other additional services and resources] when they study abroad," Tony said.
And, I'm totally with him. Before going abroad, I hadn't considered needing all the resources that I would need, but when I found out that I had access to them, I was so thankful and was sure to take great advantage of them. I was able to access world-class medical care, mental health care, food, and so much more.
Your on-site support staff and staff at your local institution should be the ones who are able to help you access the particular details of that information. Be sure to have these conversations early - without the intervention of my concerned professors, I wouldn't have been able to access the mental health and medical support I needed.
6. Ask yourself what accessible housing looks like to you and identify your needs.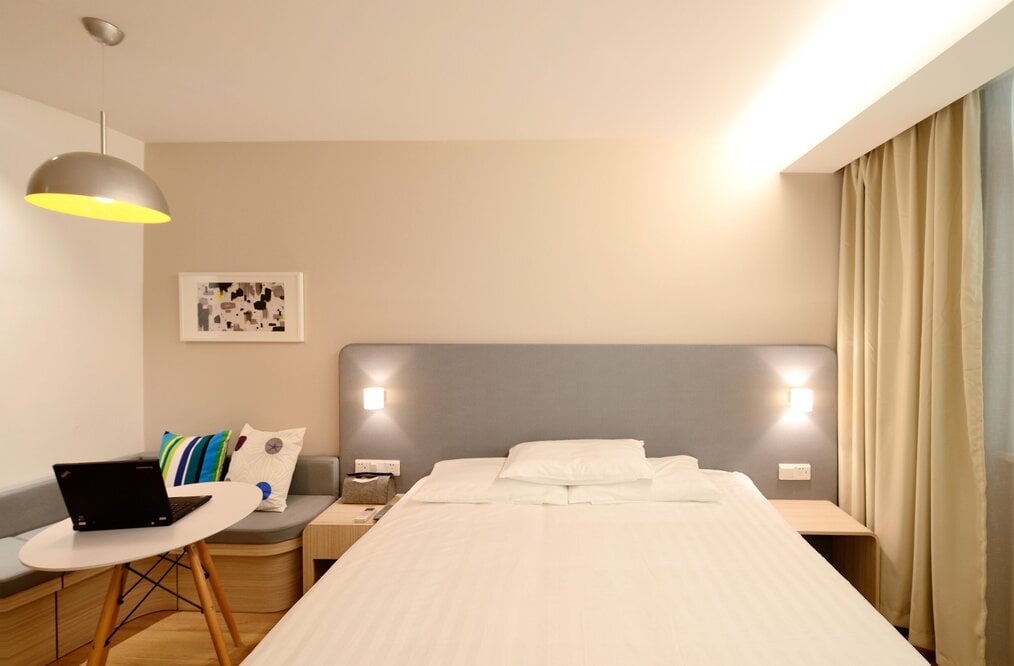 Being able to identify what accessible housing looks like to you and highlight specific housing needs can help ensure you'll have a space you'll feel comfortable and proud to live in while abroad.
Krystal recommends students to think critically about what accessibility means to them. "While many settings are now legally bound to be wheelchair accessible, we are leaps and bounds away from the accessibility that universal design would facilitate".
You should also consider your identities. True accessibility for all means freedom from discrimination against all of our identities. Let your advisors know how you can best be accommodated to ensure that you have access to a discriminatory-free experience regarding your disabilities and other identities.
"BIPOC students with mental health challenges share how the emotional labor demands of living with a white roommate made their apartment inaccessible, as they never felt comfortable being in their own home when bombarded by white supremacist xenophobic statements on an hourly basis in their presence," Krystal shared.
So, ask yourself, what are the particular accommodations and accessibility markers your living situation needs to have in order to make it a happy and healthy one?
7. Go for it!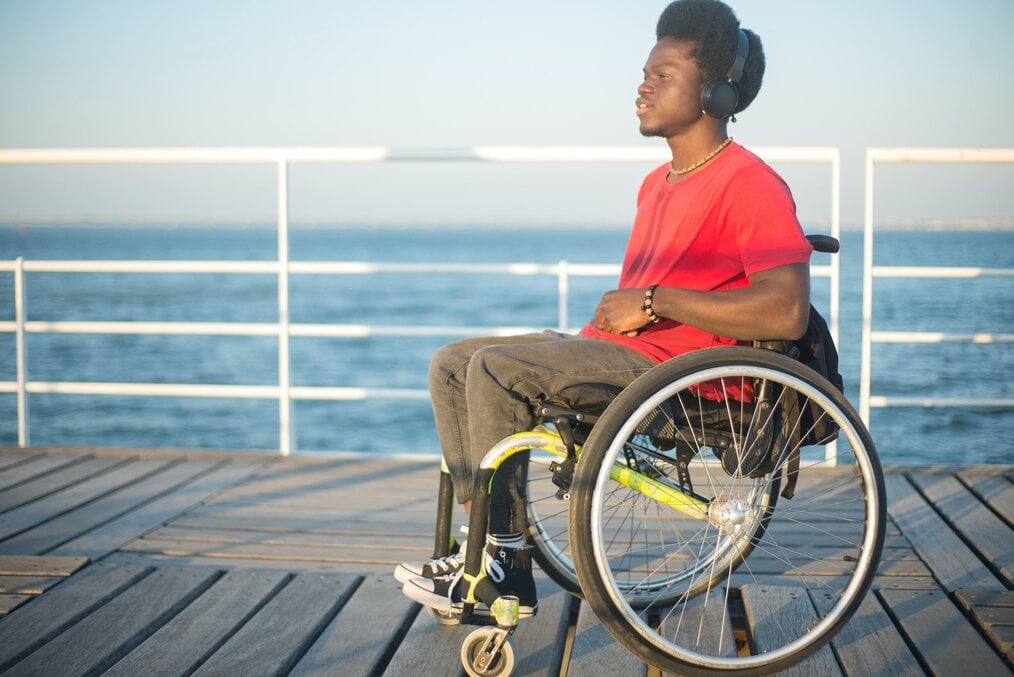 Katey Redmond, a Disability and Preparedness Professional with autism who studied abroad in Botswana and in Rwanda says that she thrived while abroad and felt empowered to be doing things such as taking public transportation, shopping at the grocery store, and designing her own trips during breaks. She says she is proud to "still use a lot of those life skills today."
"Do it. Apply. Barriers exist because it is assumed that people with health needs do not want to study abroad. The more pressure on programs to see the demand the better…..And you might be surprised…while I had 15 years of experience managing autism….I was just learning how to manage a chronic illness…Though challenging, both were positive experiences (and the first time my disability…was not a disability)".
Studying abroad is the opportunity of a lifetime for most people, but especially for us folks with disabilities and chronic conditions, it's one that can enrich and empower us for life.
Factors to consider when picking a study abroad program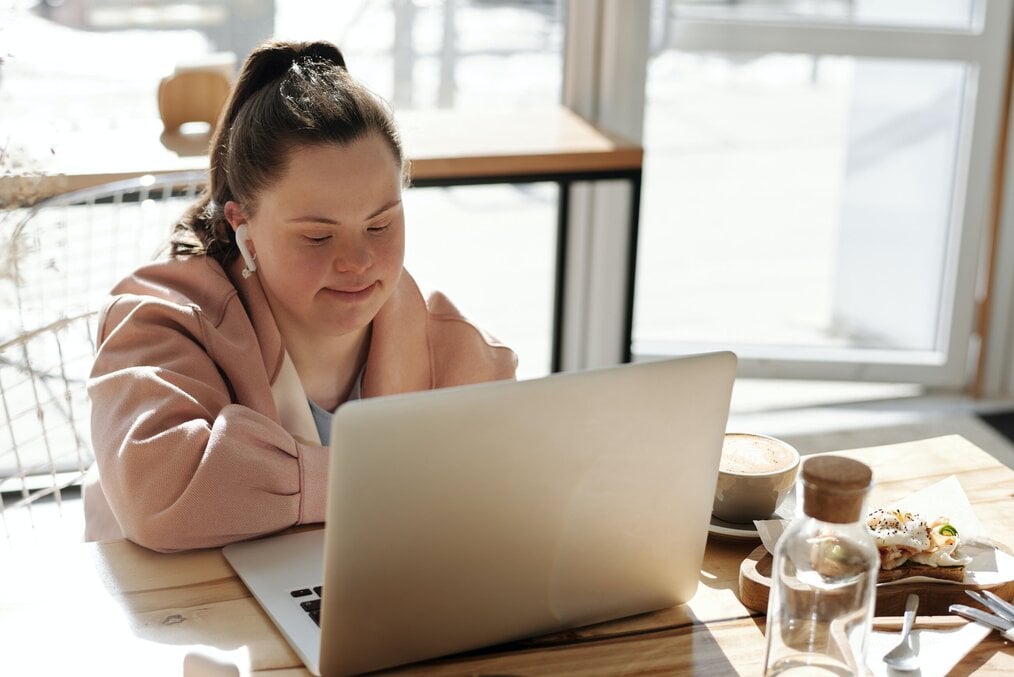 As you research and compare study abroad programs, keep these important factors in mind.
Location and geography: If you use assistive tools like a wheelchair or cane, choose a destination and host institution that is flat, accessible, and offers features that meet your needs. Choosing a location that is central and has access to medical care is also important, as you don't want to be off in a remote place, hours away from the closest hospital.
Support: If you see a program that catches your attention, it's important to get in touch with them as soon as possible about your needs to gauge the level of support they can offer you. If you aren't getting the support you need early on, take that as a red flag.
Language: Language can be a huge barrier, especially when having to explain or communicate your disability or chronic condition. We suggest studying in a country that speaks your primary language or a language that you are fluent in (including medical terms). If you do choose to study in a language other than your primary one, be sure to brush up on the terminology you will need to assist with your disability or chronic condition.
What are the next steps?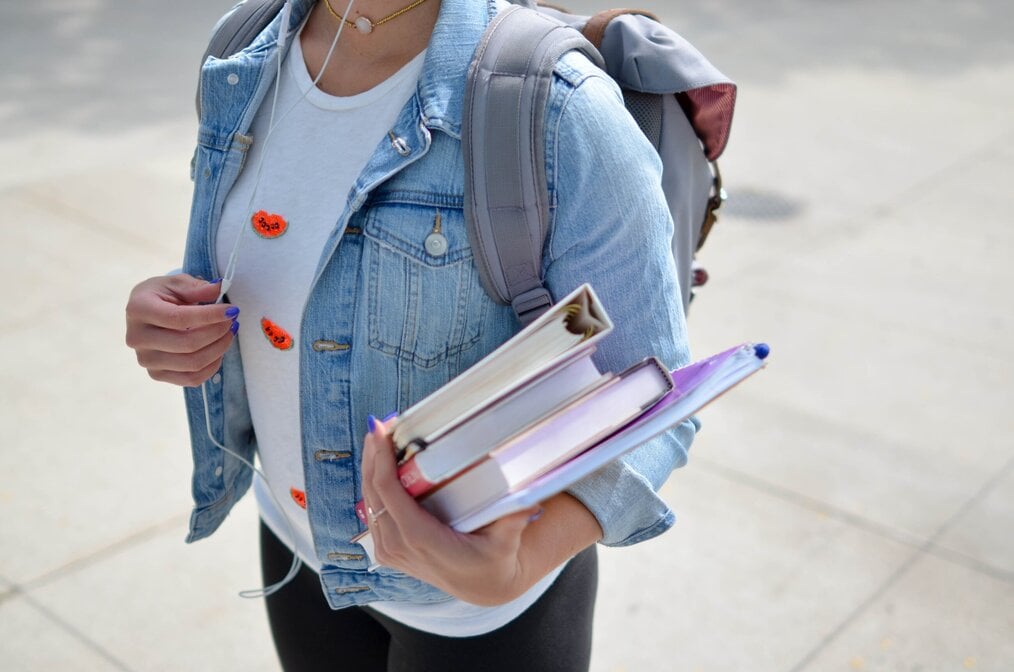 Here are a couple of tips for the next steps to take in your study abroad journey:
Talk with study abroad advisors about your needs: Meet with them and discuss your particular case and conditions. They will be able to advise you on the best options for you and point you in the right direction of multiple resources to help you on your journey.
Pick a location and a program that will support your needs while abroad: Choosing the right location and program to study abroad is essential to ensure that you have access to the right resources that you need. First, ask yourself what accessibility means to you, then start to look for places and programs offering accessibility resources.
Apply to scholarships specifically for study abroad students with disabilities and chronic conditions: Winning extra scholarship money for your disability and/or chronic condition can help offset the additional costs that may come with seeking accommodations for your needs. Start by exploring these scholarships for students with chronic illnesses and scholarships for students with disabilities. Also, be sure to check in with your financial aid office and or disability student resource office to see if they can offer you additional funding.
Talk to your parents to create a safety plan for your study abroad: Studying abroad can absolutely be safe for students with disabilities. Have this conversation with your parents to soothe their worries and let them know that you are prepared to take the necessary steps to ensure that you have access to the accommodations that you need. When you come to this conversation, be sure to propose places and programs that will fit your needs. This will make them feel more secure about your safety and well-being abroad.
Studying abroad with disabilities and chronic conditions is possible!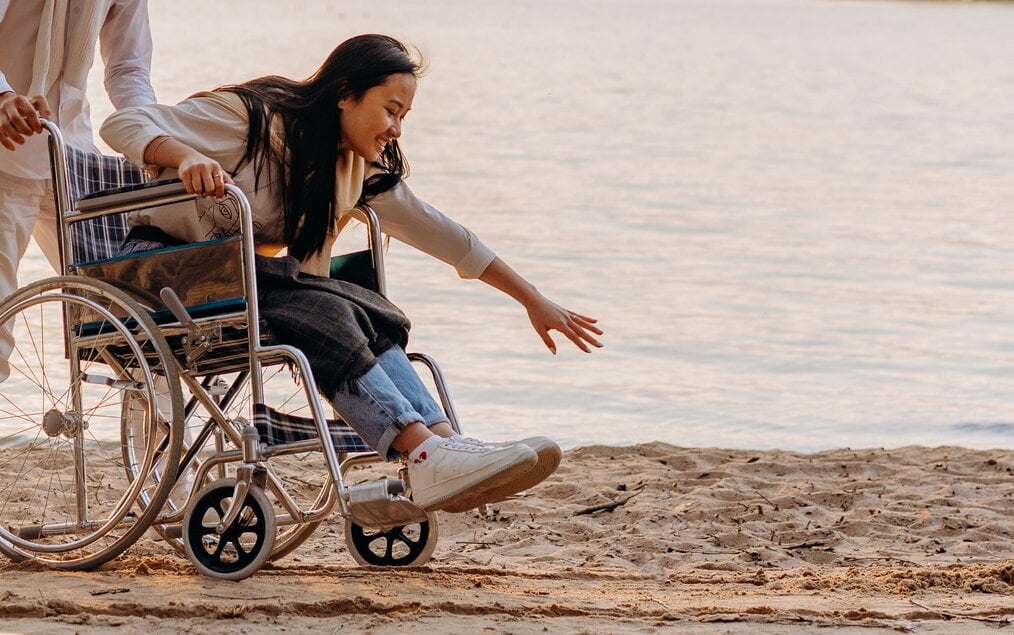 And the world is yours, you just need to plan and prepare well. Take the words of advice and success stories from Victoria, Krystal, Katey, Tony, Kerry, and me with you - we're all rooting for you on your journey!
separator_solid
---
Additional resources
Interested in furthering your research? We recommend exploring these helpful resources for students studying abroad with disabilities or chronic conditions: