Gap Year
How to Do a Gap Year Without Hurting Your Career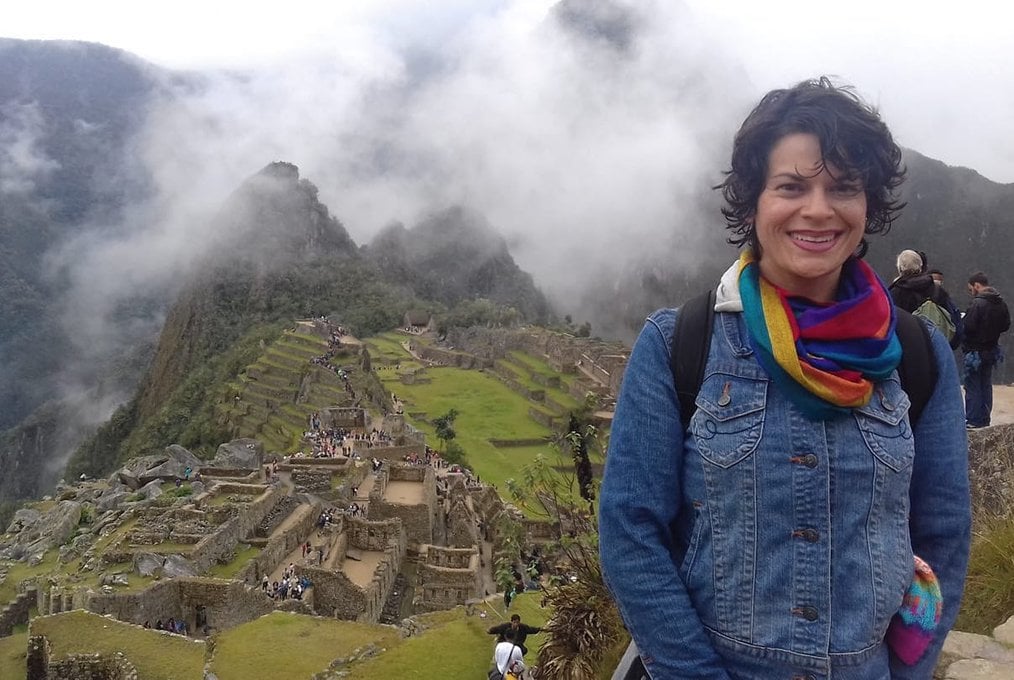 An estimated 250,000 young people aged 17-25 go on a gap year of some kind every year, and these numbers keep rising. While many participants are often European or Australian, the concept of taking a gap year is becoming increasingly popular in the United States and other parts of the world.
Traditionally done between high school and college, gap years can actually be taken at any time of your life for any length of time (longer or shorter than one year), and most involve extensive travel overseas. Good times to do a gap year include when you are wrestling with questions like, "Am I on the right career trajectory? Have I traveled enough? Do I really want to settle down already? What do I want out of life?" or if you're mulling over some variation of "I've always wanted to drive a motorcycle across Mongolia" or volunteer in South America or make a short film or be a street performer in Tokyo.
No one wants to have a head full of "what ifs" and unfilled goals, but what holds many people back from embarking on a gap year, especially later in life, is concern about how taking time off may negatively impact the career or education they've been carefully and consistently building over the course of their entire lives. This is a completely normal and not entirely unfounded worry, but it's one that can be mitigated with a well-structured strategy and positive mindset.
You Set the Tone
When preparing to take a gap year, you can do one of two things: focus on all the ways the gap year can "derail" your carefully constructed career path, or, focus on all the skills, life experience, and knowledge you're going to gain that will set you apart from your peers and become your most cherished memories for the rest of your life.
You are the first and most important person who has to evaluate your gap year experience -- before it even happens. If you decide this experience is going to be meaningful and help grow every aspect of your life in a positive way, then everyone else you share the account of your gap year with will also be more inclined to value and respect your gap year as well. You set the tone, so focus on what you're gaining from the start.
To provide just a small sample of the benefits gained from a purposeful gap year experience:
Bolstered courage to explore unconventional pathways
Renewed sense of ownership over your decision-making, for better or for worse
Refined understanding of your values and purpose
Increased cross-cultural competence and international outlook
Strengthened communication skills across languages and cultures
Enhanced creative problem-solving skills that turn challenges into opportunities
Improved tolerance of discomfort and uncertainty
Expanded ability to relate to and build trust with people of all ages, economic backgrounds, and nationalities
Elevated sense of confidence in what you are truly capable of
A life-giving sense of humor and humility when things go wrong
Most of all, a gap year will shape your attitude and personality more intensely than any other time of your life. It will also inspire creativity, introduce new ideas on how to live life (and even how to earn a living), expand your network globally, and open up previously unforeseen pathways to the future. Stay centered on these positive outcomes from taking time off the well-trodden course and you will experience them ten-fold.
A Gap Year Will Help You Stand Out in Any Application Pool
What all these benefits have in common is that they are largely unteachable in a classroom or workplace environment. As such, candidates for any university, graduate program, fellowship, internship, or job with gap year experience will inherently stand out from their peers.
Imagine you are a recruiter for a top company and have spent the past month sifting through 500 resumes, conducting 25 interviews, and narrowing down your pool for the open position to just two candidates: Joe and Mary.
Both are fresh out of college, have received impressive grades from prestigious universities, and each had a relevant internship in the field. They both gave strong interviews and would undoubtedly perform well in the job.
So what's the tie-breaker? Mary took a gap year.
By virtue of the personal and professional experience she gained traveling India on her own, interning with a tech company in South Africa, and gaining new language skills while volunteering in South America, Mary is just a little more mature, self-assured, and, most importantly, interesting. She scores a 10/10 on what management consultants call the "airport test." Would you rather be stuck in O'Hare for 5 hours with capable but straight-laced Joe or adventurous and experienced Mary?
Set Out With a Purpose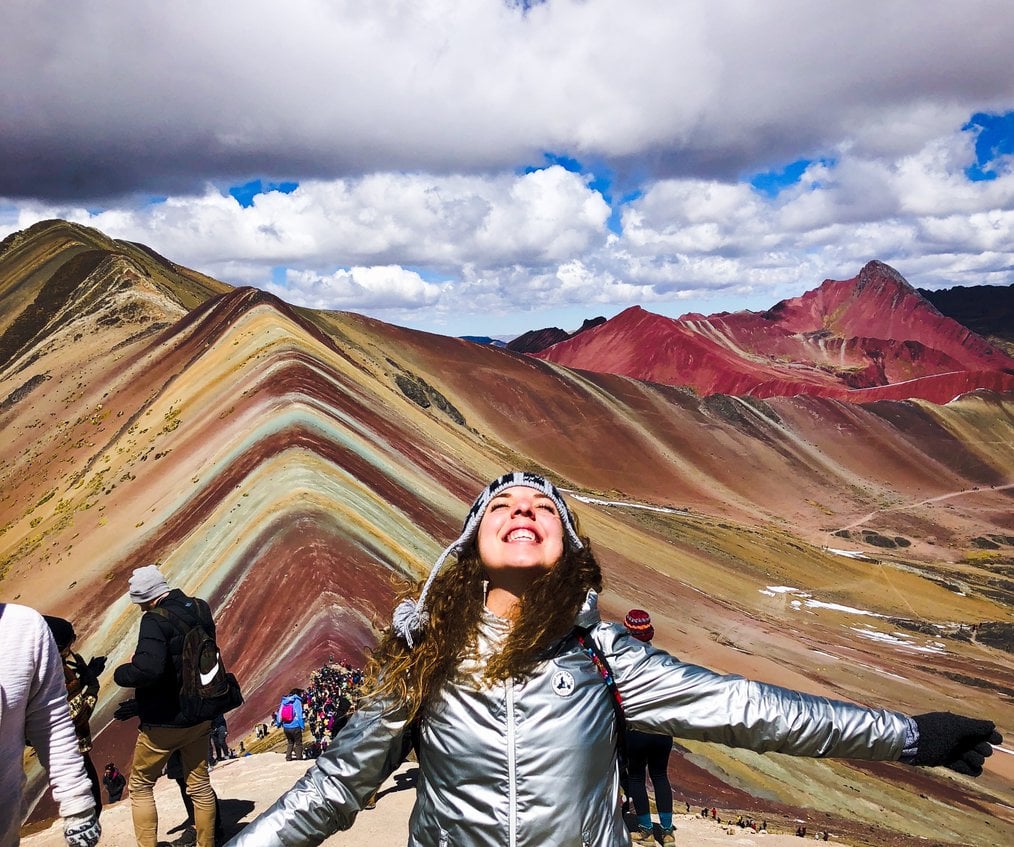 As we see now, gap years offer many benefits for participants by helping to clarify personal and professional goals and even facilitating a successful transition in employment or education. The catch is: the time off should be well-planned and purposeful.
Before you depart, think carefully about what you want to achieve while you're spending the year (or more or less) away. Do you want to learn a new language? Volunteer? Land an international internship in your field? Backpack solo in a new region? Write a book? Start and operate a blog? Learn a new skill like sailing, teaching, or painting? Do you want to have time dedicated to photography, environmental conservation, or animal rescue? Do you want to make a documentary?
It's really important to find ways to concretely tie your interests and prior experience into your gap year. This way, you gain more from the experience and you have a more dynamic story to tell about your time off than just "drank beer on the beach" or "wandered aimlessly and read some books." A mission-driven gap year is more impressive and more rewarding.
Keep Networking While You're Away
Although you're traveling to get away from it all, networking on your gap year can help you stay respectably plugged in and put relevant opportunities on your radar.
I recommend conducting an informational interview with an interesting person in your field at least once a month via Skype and keeping your LinkedIn set to the location you'll be returning to when you go home so you can passively monitor job postings. If your dream job suddenly opens up, you'll want to be aware.
On the road, fellow travelers can also be a good source of inspiration (you'll probably meet everyone from beekeepers to digital nomads, DJs to restaurant owners), so stay open to meeting as many new people as possible and add them to your social media networks.
If you volunteer or do an internship, develop a strong connection with your colleagues and/or manager so you can request a reference down the road when you're back home and applying for jobs. They may even be able to help you land a full-time job in that country, so perform your best and stay in touch after you leave.
Learn How to Communicate About What You Learned Once You're Back
Many people who come home from a gap year intrinsically understand the growth they experienced but struggle to explain the value of what they did in a way that resounds with an employer.
Remember, what's a recruiter looking for besides the right academic and professional background? A whole number of personal traits (which are different from skills). While you certainly need the requisite skills, traits are an even more critical predictor of how someone will perform in the unpredictable set of circumstances that arise in any job.
Employers use traits to evaluate your potential contribution to a team, your aptitude for interacting professionally with clients, your ability to engage personally with an important stakeholder and win them over, and your savvy for adapting to change and handling stress.
A gap year can contribute to building these exact traits and can help demonstrate greater potential in the long-term than a "conventional" candidate. Your gap year should provide a reservoir of experiences that lend well to interview-worthy stories that demonstrate unique qualities you possess that other candidates probably won't.
With this in mind, here are some questions you can use to reflect on and prepare for re-entering the job market competitively:
When did I demonstrate adaptability to a challenging circumstance during my gap year?
How did my gap year inspire and accelerate my next career move?
What am I passionate about and how does my gap year reflect a deep-dive into that area?
What does this company need from the person in this position that isn't stated in the job description?
What experiences have I had that are likely to be 100% unique from anyone else applying to this job?
What was a time I demonstrated an ability to bring people together across cultures?
Did I work, volunteer, or intern abroad and how is that applicable to this role?
How did I demonstrate initiative and entrepreneurial qualities during my gap year?
What other important personal growth did I experience and how does that make me an even better employee?
It's also important to include all the work and/or volunteer experiences you completed during your gap year on your CV. If you have a gap of more than a year on your resume (without stints working or volunteering), consider adding a line or two to proactively tell the employer what the gap is all about.
For example, "Independently traveled through 14 different countries in Asia while producing a documentary about indigenous ethnic groups in the Indochina region. Simultaneously managed a personal development blog that received more than 10,000 hits per month."
Keep Everything in Perspective
Although I recommend that you continue networking on your gap year, there's a difference between keeping an eye out for opportunities and consistently worrying about your next step to the extent that it distracts from your present experience.
Embrace the moment, savor every new experience, relish the challenges (those are always the best stories), and have confidence in the value of what you're doing so that you won't spend a minute questioning your decision or second-guessing your abilities to hop right back into "normal society" upon your return.
Most of all, keep things in perspective. A year isn't as long as you think it is. The time will fly by and you may even find yourself extending your "gap year" indefinitely as you discover new ways to live, work, and play.