Gap Year
What Kind of Working Holiday Jobs Are in Australia & New Zealand?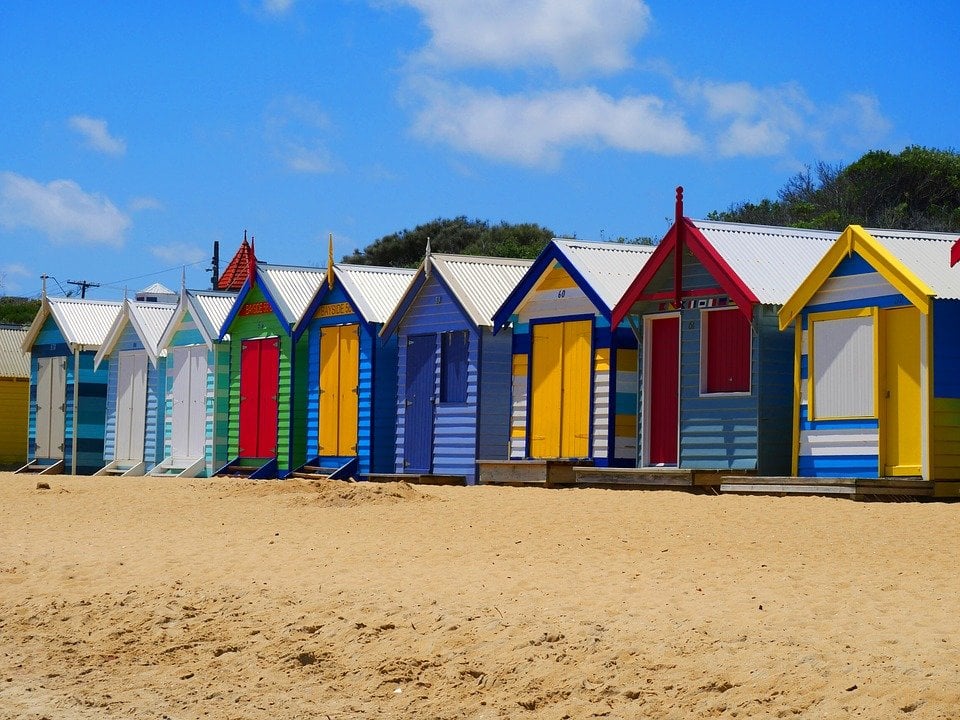 A gap year can get pricey, but luckily, Australia and New Zealand make it easy to afford one with their working holiday schemes. These two Oceanic countries are among the few that offer a full year's working holiday visa to specific passport holders between the ages of 18 - 30 who meet a few basic qualifications.
This visa allows its holders to live and work anywhere in the country for a full year, limited in opportunity only by their ambition and the hiring policies of whatever job they decide to pursue.
A working holiday is a great way to immerse yourself in a community without racking up huge expenses. Some jobs won't hire backpackers. Many see them as "flighty," but the opportunities are there, and given the drive and a bit of luck, you'll be making enough money to fund your entire trip and more. Who knows? You may even find a career.
Below is a list of the kind of jobs you can find while on a working holiday in Australia or New Zealand.
Hostel Concierge or Helper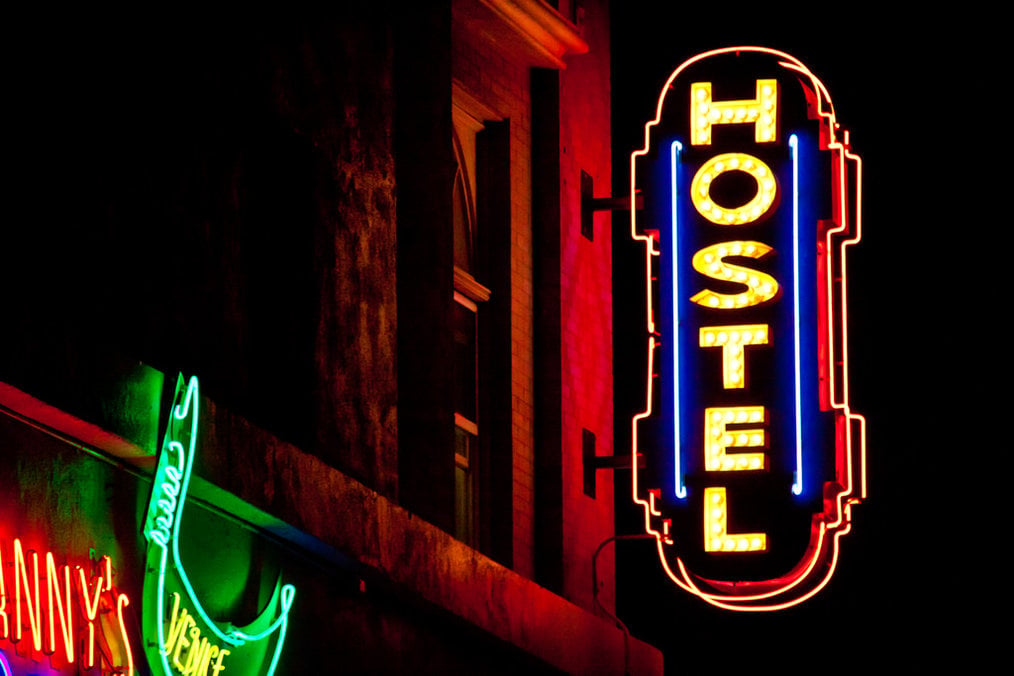 Pro: Easy to find on a working holiday visa and often located in desirable cities for gappers
Con: Often low paying
Average salary: Minimum wage or a free place to stay
Where to find a job: Reach out to hostels, check job boards, and review forums
Bar none, the most straightforward job to get in Australia and New Zealand is working in the hostel where you wind up living. The "flightiness" of backpackers is not only taken into account here; it's expected and appreciated in a place with a high turnover rate.
Hostel owners love to hire backpackers because there's an underlying understanding between employer and employee -- you will work here for a short time, at which point, the person who moves into your bed will take your place. Hostel owners also appreciate the familiarity. If you've been there for some time and have been a good guest, they have no problem offering you work.
The downside is the informality of the job. Working in the hostel often involves a simple "work-for-rent" agreement. So rather than sign a contract and earn a biweekly paycheck into your account, the hostel assigns certain chores -- changing sheets, cleaning the kitchen, quieting down rowdy rooms, or working the front desk -- in exchange for not paying to stay there. A work exchange is desirable if you're only looking for a way to extend your stay, but if you're looking to save money and fund other parts of your gap year, it's obviously not ideal.
Keep in mind that many hostel owners use a system like this to take advantage of desperate backpackers, paying them far, far less than minimum wage for the work accomplished. Since it's all off-the-books, there's nothing you can do about it except avoiding the situation in the first place. Many "working hostels," particularly those based around regional work designed to earn a second-year visa, have been criticized for this practice.
Retail Worker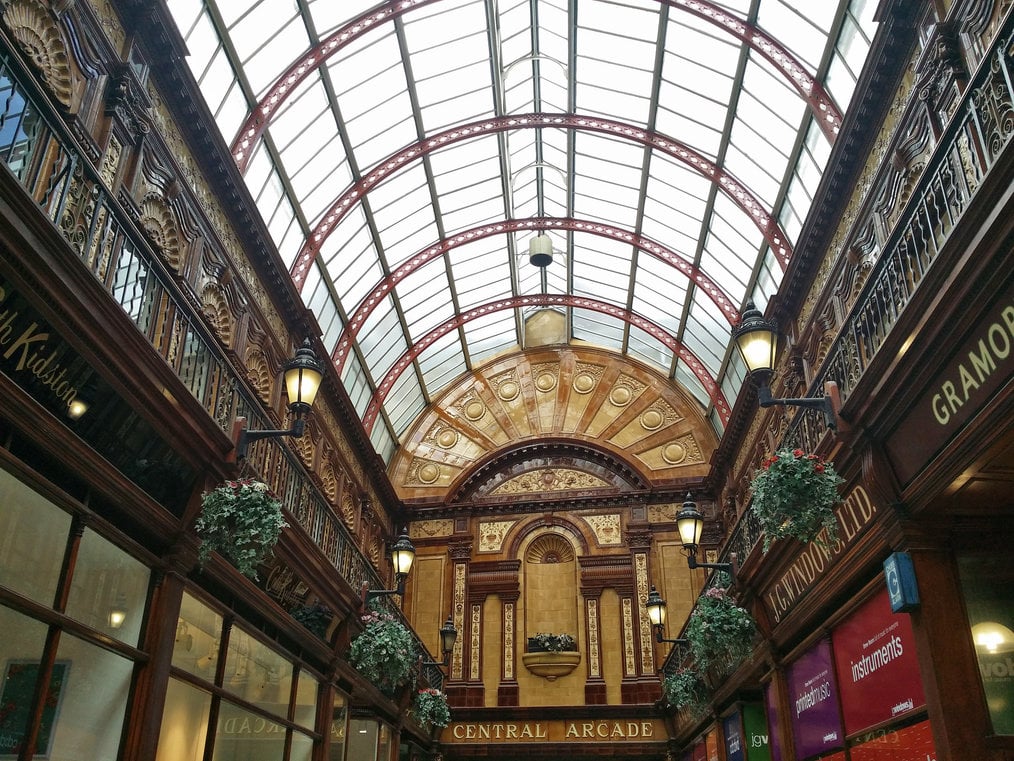 Pro: Relatively easy to find in-season
Con: Typically seasonal employment with high turnover rates
Average salary: $14-18/hour
Where to find a job: Pass your resume around in-store and review job postings online
Retail work is another popular gap year job in Australia and New Zealand, and far more reliable than the sketchy contract-less hostel work. Retail usually involves a high-rate of turnover regardless of travel plans, plus minimal training, making backpackers perfect for the role. Still, it does come with its own particular set of pros and cons.
For one, although the turnover rate is high, it's not that high. Businesses have high and low seasons (the high season being summer generally, or leading up to Christmas), so they hire aggressively leading into the high season and then reduce the team size through the low season due to expected departures.
If you arrive at the wrong time, you may find that businesses in the area aren't hiring, either because they have already filled out their high season teams or are in the process of reducing the teams for the low season. Many smaller retail stores can operate with a single person running the shop, making it even more difficult.
That said, retail work can be a great idea. It's relatively easy (unless you get an awful customer), especially if you're a people person. The hours are usually very flexible, and it's decent money (it's not uncommon for shops to offer two or three dollars above minimum wage, hourly).
The seasonality of retail work can also help save up money during the busy season to fund your travel when the most popular attractions are much less active.
Server, Bartender, or Barista
Pro: Relatively good pay and opportunities to meet interesting people
Con: Often required to work strange hours
Average salary: $15-18/hour plus tips (which may be split)
Where to find a job: Pass out your resume in-person, and review job boards and online postings
Restaurant work is similar to retail work, with comparable salaries and ease of finding a job. They also deal with high/low season hiring patterns, although restaurants need far more people to operate (both front of house and back), which works in your favor when applying. Although the standard in Australia and New Zealand is "no tipping," many people often will if they feel you've done an excellent job, which means you can earn even more money than usual. Tipping is much more common in popular tourist destinations like Queenstown, NZ.
As a bartender, you may even be allowed to eat on the job to connect with the customers, making the job easier and more fun. Some bars and restaurants (or even hostels) will send you off to flyer for their events, which involves walking around in a costume and chatting up fellow travelers.
As always, however, there's a trade-off. With restaurants, you may work long or odd hours -- which is essential to keep in mind if you want to dedicate a significant time to travel within the country.
Working in a bar will likely expose you to a lot of excessive drinking, which is common among travelers in Australia and New Zealand. The drinking culture can be fun at first, but it can also make the work unbearable, and if you're working in a backpacker bar, you're sure to face scenarios that you might not immediately expect.
Office Work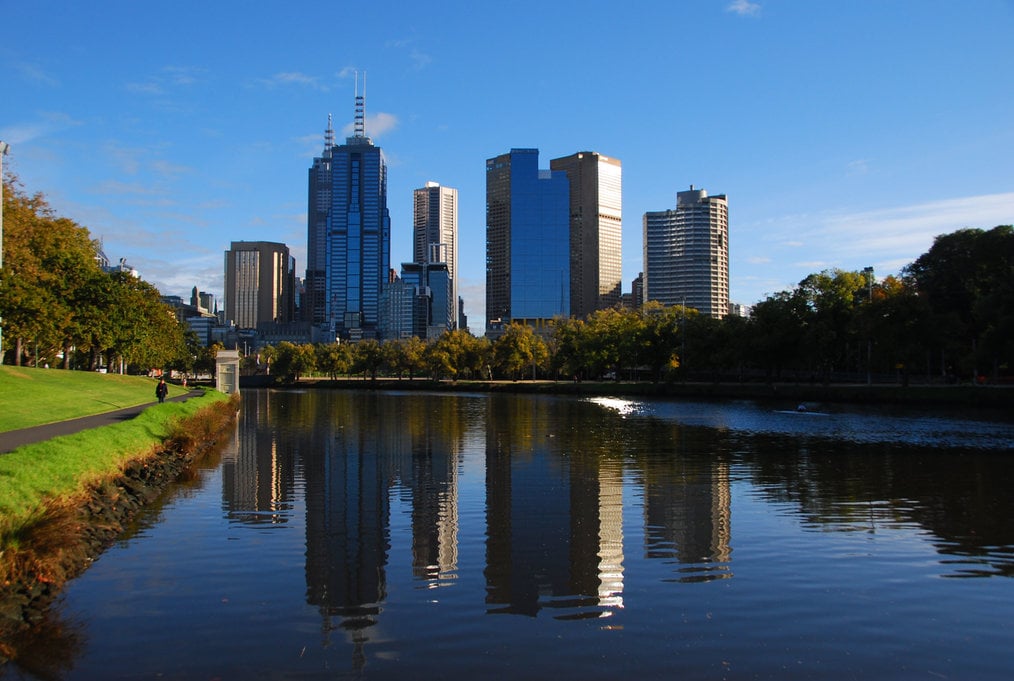 Pro: Much better pay and job security
Con: Difficult to find and often requires a relevant degree or experience
Average salary: $18-25/hour
Where to find a job: Online applications, friend referrals, and temp agencies
So, this brings us to office work. It's the most challenging work for a backpacker to find. Offices, especially within the field where you could potentially start a career, do not like high turnover rates. HR will usually throw a backpacker's resume straight into the trash.
Even if you were planning on being there for a full year, you couldn't stay longer than that without sponsorship, which is a lengthy and costly process for both you and the office. It's much easier for them to hire an Australian or Kiwi. That's not to say backpackers don't get these kinds of jobs, but they are challenging to find and often require a favor from somebody already in the company.
The flipside to this is that it's a fantastic opportunity. The pay is usually excellent and comes with benefits like matched contributions to a superannuation account, company lunches and drinks, and more. You'll be working regular hours in a more stable environment, and if you're lucky, you may even find relevant work to your career aspirations. So don't be turned off by the difficulty of getting hired. Apply, apply, apply. If it pays off, it pays off big.
If you'd like, you can also consider temp work. However, because of the nature of temp agencies, which don't necessarily assure you work, it's often better for those with limited time in the country to take immediate employment at a bar or hostel while looking for offices that sponsor.
Tour Work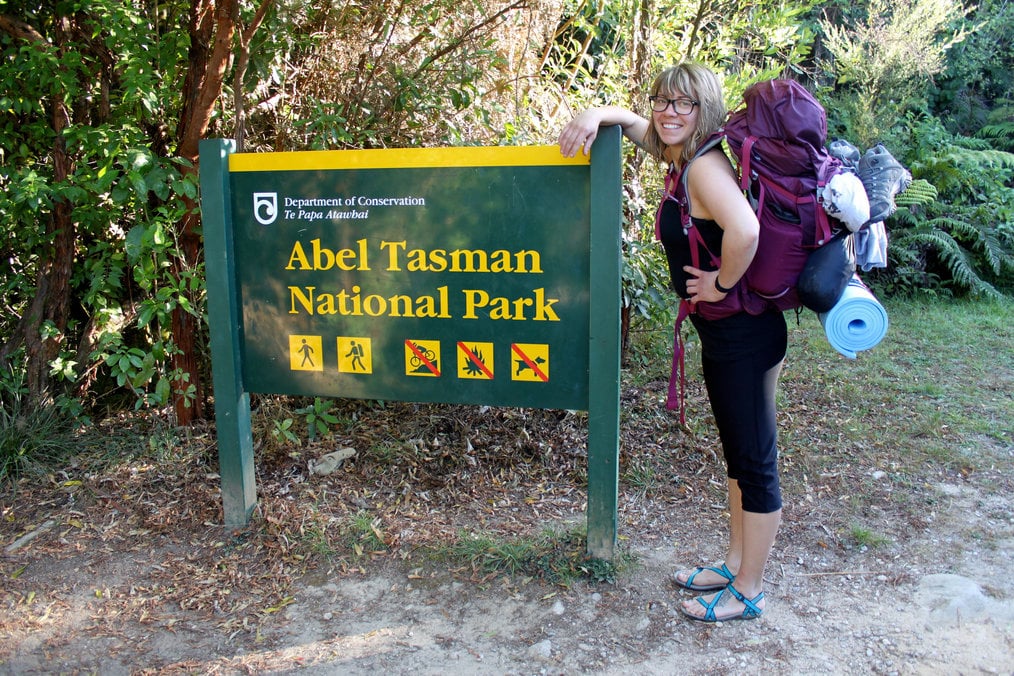 Pro: Great pay doing exciting work
Con: Restrictive employment requirements
Average salary: $18-25/hour
Where to find a job: Apply online or ask about work after going on the tour as a customer
Many of these jobs require special certifications. If you're working for a scuba diving company, you may need to be qualified in search-and-rescue diving, or even up to divemaster. If you're driving a tour group, you may need a special license. But that's the beauty of taking a gap year to work in Australia and New Zealand in the first place. You have a chance to build on your skills, earn new certifications, and learn something new.
Tour work can be anything from taking bookings to operating a desk or phone or driving customers to and fro, or even leading adventures yourself. Tour work embodies the best and worst parts of working in Australia. These jobs come with great pay, plenty of experience, the chance to meet tons of like-minded people, but often have unpredictable hours and are difficult to find.
Even if you don't get to work in the field, merely working for the company will often entitle you to tag along on your days off. Benefits of working for these adventure companies could include things like free tours of the Franz Josef Glacier, free scuba trips off the coast of Perth, or even free (or at least, discounted) skydiving lessons in Cairns.
Many of these jobs require special certifications. If you're working for a scuba diving company, you may need to be qualified in search-and-rescue diving, or even up to divemaster. If you're driving a tour group, you may need a special license. But that's the beauty of taking a gap year to work in Australia and New Zealand in the first place. You have a chance to build on your skills, earn new certifications, and learn something new.
Regional Work (Farm Work, Crop-Picking, etc.)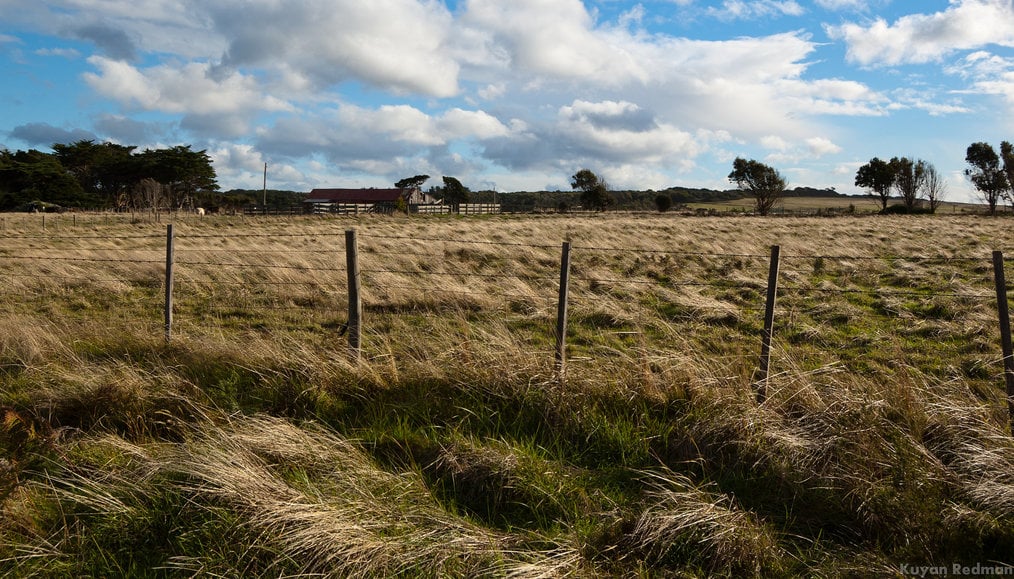 Pro: Second-year visa applicable and may come with room and board
Con: Labor-intensive work
Average salary: Often paid by kilos of fruit harvested rather than hourly wages or as a work exchange
Where to find a job: Online, job boards, friend referral
If you move to Australia or New Zealand, you're going to hear the term "regional work" thrown around quite a lot. Regional work is a prevalent way for travelers to fund their time in Australia or New Zealand.
Regional work involves pretty much any farm work within some regions of the country. Maybe you'll be picking fruit, or tending sheep, or planting crops. Either way, it's almost always back-breaking work with terrible pay and unbearable hours.
So why do people do it? The answer is that most backpackers on a working holiday visa are allowed to earn a second year in the country if they do regional work for a total of 90 days (this isn't an option for Americans, sadly). Having two years in the country can be a godsend, as it makes office jobs more likely to hire you and, thus, easier for you to earn sponsorship if you're trying to become a permanent resident.
People fight tooth and nail for these positions for this reason, so it's essential to protect yourself from being exploited. Here are several problems you should avoid.
Where Can I Find Work?
Work is available all over Australia and New Zealand. Finding it is merely a matter of getting there. However, particular areas have more opportunities for gappers than others.
Melbourne, Adelaide, Sydney, and Christchurch (essentially, any larger tourist city in the southern part of their respective country) hire almost exclusively in the months leading up to the southern summer. October and November are the ideal months to arrive. December is cutting it close, though you may still find work. After that, it becomes much more difficult to find a job.
Queenstown, New Zealand, and the surrounding areas have two hiring seasons - the beginning of the southern summer and the beginning of the southern winter, at which point it turns into a ski and snowboard Mecca. If you're looking to work a ski season, it's best to arrive as early as March and April to start putting your name out there.
Northern cities like Cairns and Darwin become hotspots during the southern winter, and backpackers will often trickle up the eastern coast of Australia as the season's change, chasing the sun.
You can stop in places like Byron Bay and Brisbane, but if you're heading to Cairns and Darwin (which are already relatively small), you should get there early.
If New Zealand is your destination, you can read more about the pros and cons of several destinations in the article insider tips for working holidays in New Zealand.
How to Find Work
There are a few different ways to find work, with a relatively straightforward progression of preference. They are as listed:
Employee referral
The best way to get a job is to have somebody in the network put your name into the pile. It instantly gives you preferential treatment because there's an added level of trust. Office jobs are much easier to get if somebody recommends you. Make friends with the people in your hostel. Make friends with everybody you see. You never know who can help you out.
Flyering your resume
Sometimes, the best way to get hired is to simply ask for a job in person. Tailor your resume for the job you're looking for, then go out and pass them around. Putting a face to a name helps a lot. If you'd like to work at your hostel, simply ask at the front desk if they have anything available.
Apply online
Going through an online application can be tedious and fruitless, but applying directly with companies, either through LinkedIn, various job sites, or the company website, is still a good option.
Use a working holiday program
Another option is to use a working holiday program to help you with all the hard parts of finding a job. These programs give participants an orientation to the country, often offering tours and trips around the city, and will typically set you up in a dorm with other working holiday visa holders when you arrive. Then, they help with logistics like getting a tax number, buying a cell phone, and distributing your resume to find a job.
You can find a full list of these providers on our gap year in Australia and gap year in New Zealand listings pages.
What Do I Need to Work?
Working in Australia and New Zealand isn't as simple as showing up and flyering your resume all over town. You'll need a few things.
For Australia, read the full guide on how to work and travel in Australia, but for both destinations, you'll need the following:
A working holiday visa It may sound obvious, but make sure you've applied for one before leaving home.
A bank account Once you've gotten into the country, you'll need to organize a bank account, so you can actually get paid. There are only a few main banks in either country, but ANZ is the popular choice, which works in both Australia and New Zealand.
A superannuation account You may also have the option to open a superannuation account. The equivalent of a 401k, you won't be able to touch the money in it until you leave the country for good. It's not necessary (especially if you won't be working in an office). Still, it can save you a lot of time when claiming your money back at the end of the year, and you don't want to remember the details of each employer-provided plan.
A Tax File Number You can apply for the tax file number once you're in the country. This number will be your identifying number for the government. It's crucial for claiming back your taxes after you leave the country (working holiday visa holders are entitled to claim back 100% of their taxes paid up to $18,000 once their visa has expired). You'll need an address to get the number, though most hostels will simply let you list wherever you're staying.
Get Out There
It can be intimidating looking for work. Nobody wants to feel the money they saved up for their gap year is drying out without any hope of replenishing it. But working in Australia, and New Zealand, is a privilege many people don't get, so don't miss out on the opportunity you've been given by taking a working holiday there. You've got one thing going for you on your resume just by showing up: you're a world traveler. That counts for something.