Gap Year
12 Interesting Places to Au Pair Around the World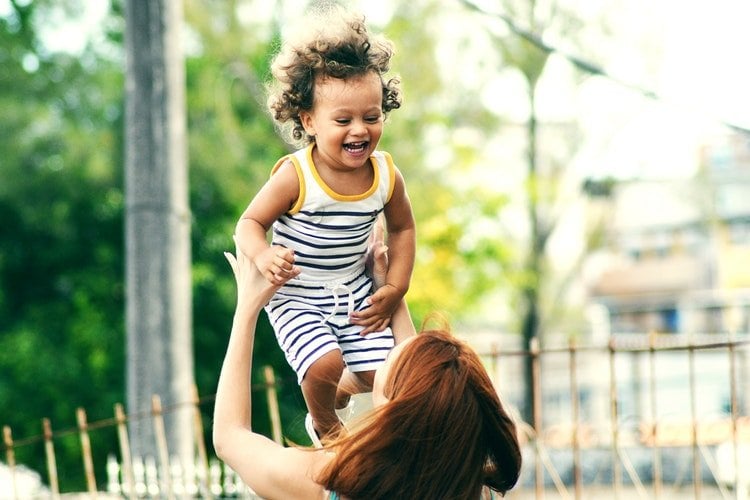 If you're planning to au pair abroad, you might be considering destinations like France, Spain, and -- if you're really unconventional -- Australia. But did you know there is a need for au pairs in almost every country in the world?
Both local and expat families across the globe look for au pair help to care for their children and improve their English language skills. While many au pairs flock to Europe or Australia and New Zealand, there are many more amazing au pair opportunities you might miss by limiting your search to those regions.
Below, we've detailed twelve of the most interesting au pair destinations we've found while searching for places you can au pair, experience cultural immersion, and help the next generation. Read on to learn what makes places like Colombia, Estonia, and Vietnam worth considering as you embark on your search for the perfect au pair job.
1. Brazil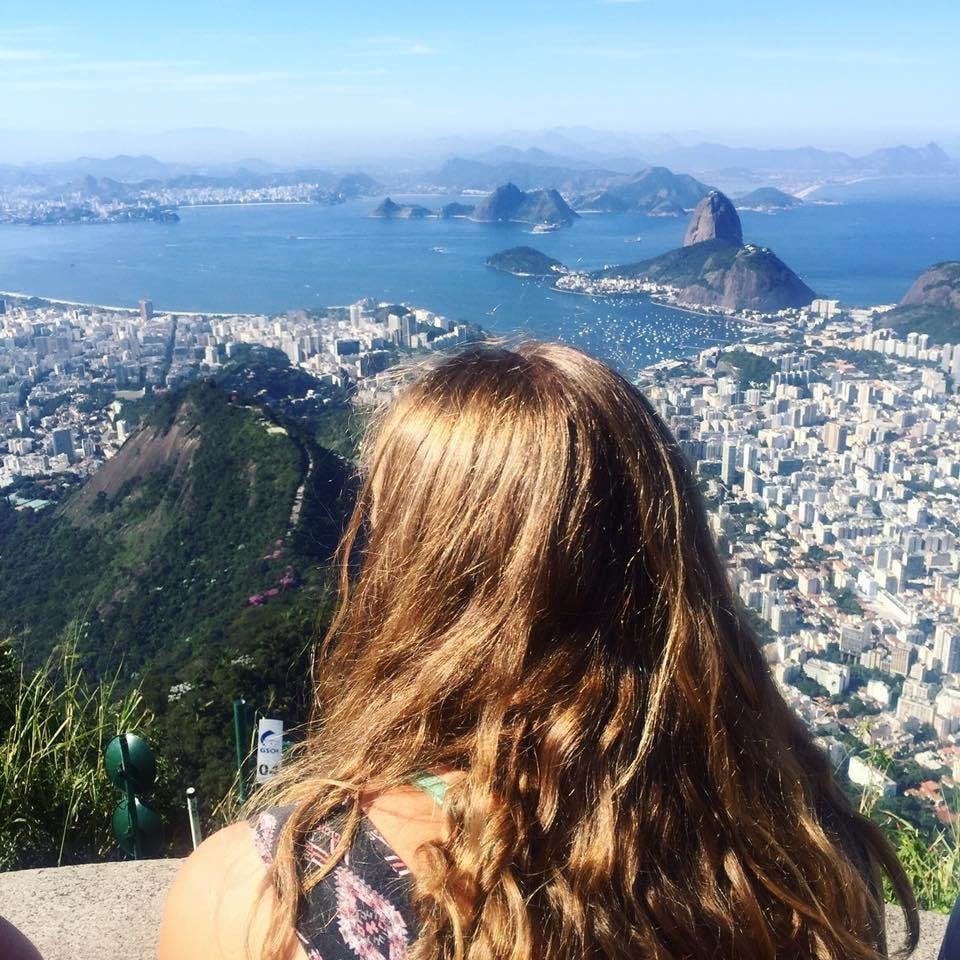 Despite all of its stunning landscapes, the people and culture of Brazil are the real access point to peeling back a layer on your experience in South America. There is perhaps no better way to experience the culture of Brazil than becoming an au pair and living with a local Brazilian family. If you choose Brazil as your target destination, you won't be alone -- there are plenty of expatriate au pairs in Brazil and plenty positions to be filled.
Fortunately, if you're looking to become an au pair in Brazil, you shouldn't have a difficult time finding a job. There are plenty of different opportunities to become an au pair by using online job boards (like here on Go Overseas). You will need a visa to even enter Brazil, and you'll need a different type of visa to be an au pair in Brazil -- so check with your local embassy to make sure you follow the correct procedures when applying for au pair jobs.
Salaries of au pairs around the world differ greatly depending on the cost of living in the given country. In such a large country as Brazil, your salary can differ even from family to family or state to state. However, it's reasonable to assume you'll make between 900 and 1,350 Brazilian Real (BRL) per month (approximately $250-$370) if working outside of a big city. In a larger city such as Rio de Janeiro or São Paulo, you can expect to make anywhere from $400-$800 depending on the family you work with and the number of kids you are responsible for.
Au pair programs tend to have a duration of between ten months and one full year, but, in Brazil, it's possible to do a shorter stint as an au pair. The majority of opportunities in Brazil require a minimum commitment of at least three months. This means you have plenty of flexibility to find the right au pair job for you in Brazil!
2. Colombia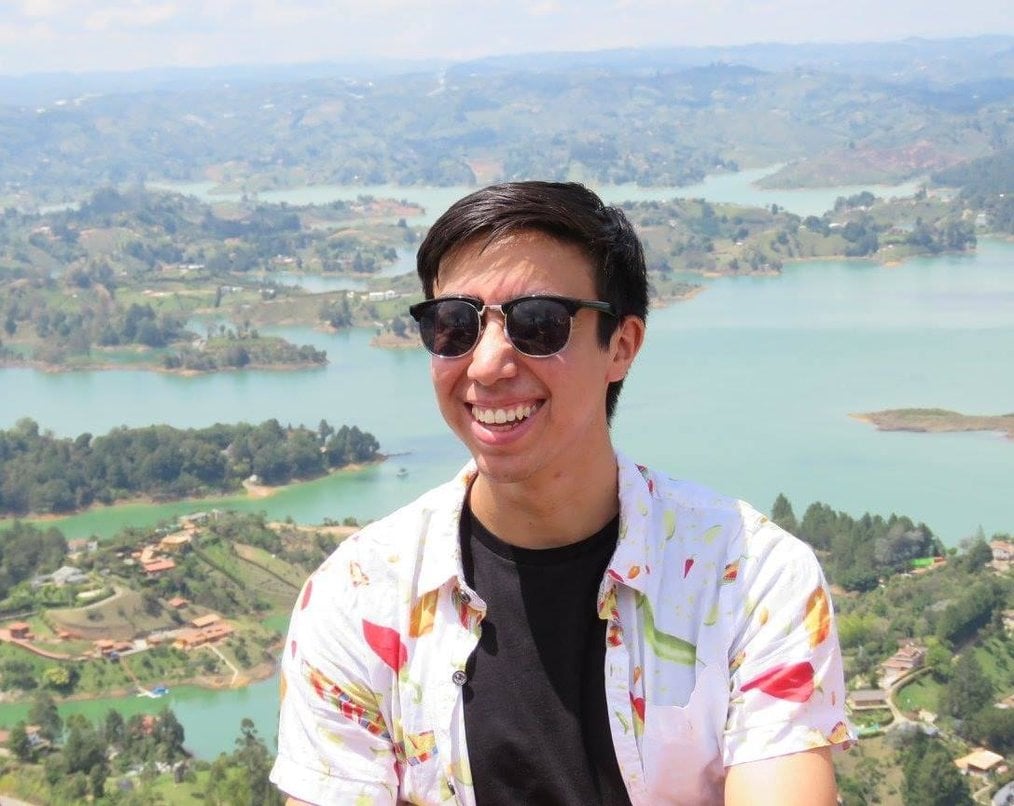 There is no better way to experience the culture of Colombia than living with a local Colombian family and immersing yourself in the country's rich language and customs. One of the best opportunities for travelers to extend their stay in Colombia, gain a better understanding of the culture, and earn a living is to find employment as an au pair.
If you're looking to become an au pair in Colombia, you should have little difficulty with your job search. There are plenty of opportunities to become an au pair that can be found just by using online job boards and agencies that are willing to help you with your search (for a fee).
As an au pair in Colombia, it's reasonable to assume you'll make between 570,000 and 1,400,000 Colombian Pesos (COP) per month (approximately $200-$500) in larger cities of Colombia and less than that in the smaller towns. Your housing and food is usually included in your contract, so your salary will mostly be used to cover smaller personal expenses.
3. Costa Rica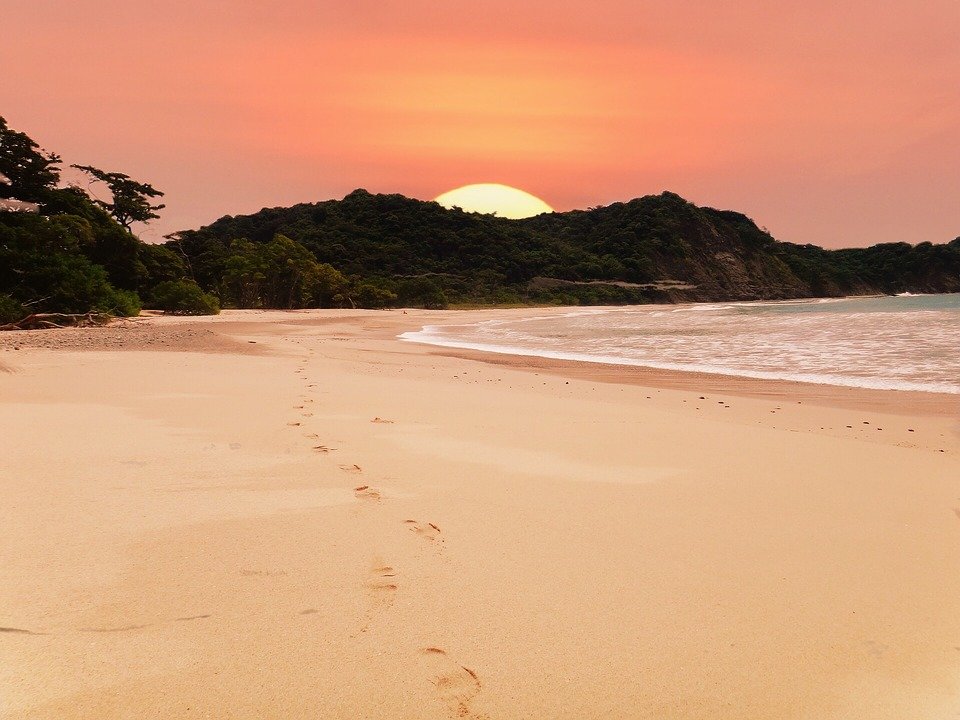 Working as an au pair in Costa Rica is a dream come true if you're a fan of eco-tourism, zip lines, coffee plantations, and pristine waterfalls. Costa Rica's stunning scenery (not to mention the temperate climate, diverse wildlife, and laidback lifestyle) makes it one of Latin America's most popular destinations.
Costa Rica isn't an au pair hotspot, so don't expect hundreds of jobs to choose from. Not all au pair job sites even list opportunities in Costa Rica. That said, there are opportunities (including those listed below), so with diligent searching, you can find a good opportunity.
Your au pair journey will likely lead to either a Costa Rican family or an expat family. If you work for a Costa Rican family you'll be expected to teach the children English (or at least practice English with them). Au pair jobs in Costa Rica can range from quick, one-month stints to a year or longer. Found a family you'd love to work for but they don't have the perfect timing? Try negotiating. You may be able to arrange the length of your stay.
Pay for an au pair in Costa Rica is typical $100-$200 (in U.S. dollars) per week. Many postings have similar rates but very different weekly hours -- anywhere from 15 to 35! With some families, it may be possible to negotiate your weekly salary. This will depend on the number of hours you work and the chores you're willing to take on (household chores, taking care of pets if they have them, etc).
As an au pair in Costa Rica, you'll learn firsthand about traditions, customs, and living in the moment pura vida style. You'll be part of a local family, helping shape young minds and build cross-cultural friendships and that can last a lifetime.
4. Czech Republic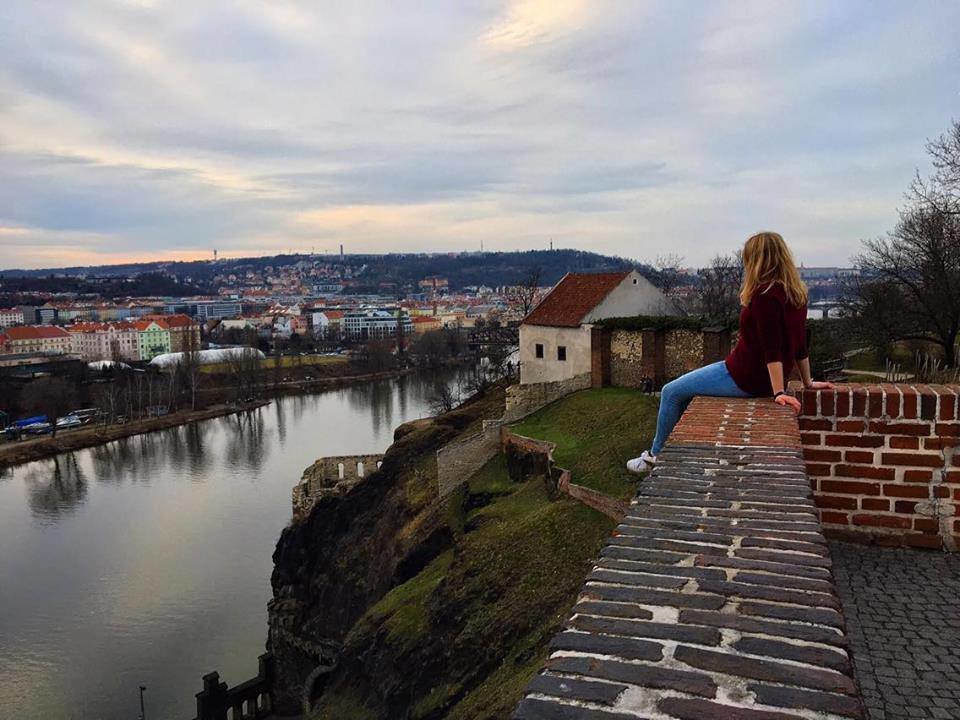 Look beyond the popular European destinations as you start you au pair search! The Czech Republic is a beautiful, historic country bursting with culture, UNESCO landmarks, and aromatic dishes. It's a country that can't easily be seen in a short weekend trip, which makes au pairing for several months that much more appealing.
Au pair jobs in the Czech Republic are readily available year-round. Families always need an extra hand and enjoy exposing their children to different cultures by hiring an au pair from overseas. You'll typically find more au pair opportunities in large cities like Prague than smaller towns.
Most people in the Czech Republic start learning English at an early age so communicating with the family you want to work for shouldn't be an issue. If you're interested in learning Czech, you can also find an arrangement where'll be able to learn the local language with your host family.
Since being an au pair in the Czech Republic is usually at least a six-month commitment, non-EU passport holders will need a visa to stay past the 90 days allotted to tourists. To stay in the Czech Republic for six months or more, you will need to apply for a long-term visa at the Czech consulate or embassy in your home country.
Most times au pairs in the Czech Republic receive accommodation, meals, and a stipend in exchange for taking care of the family's children. The salary or stipend varies from family to family. A typical stipend ranges from $100 - $200 per week, depending on the agreed-upon work hours.
5. Egypt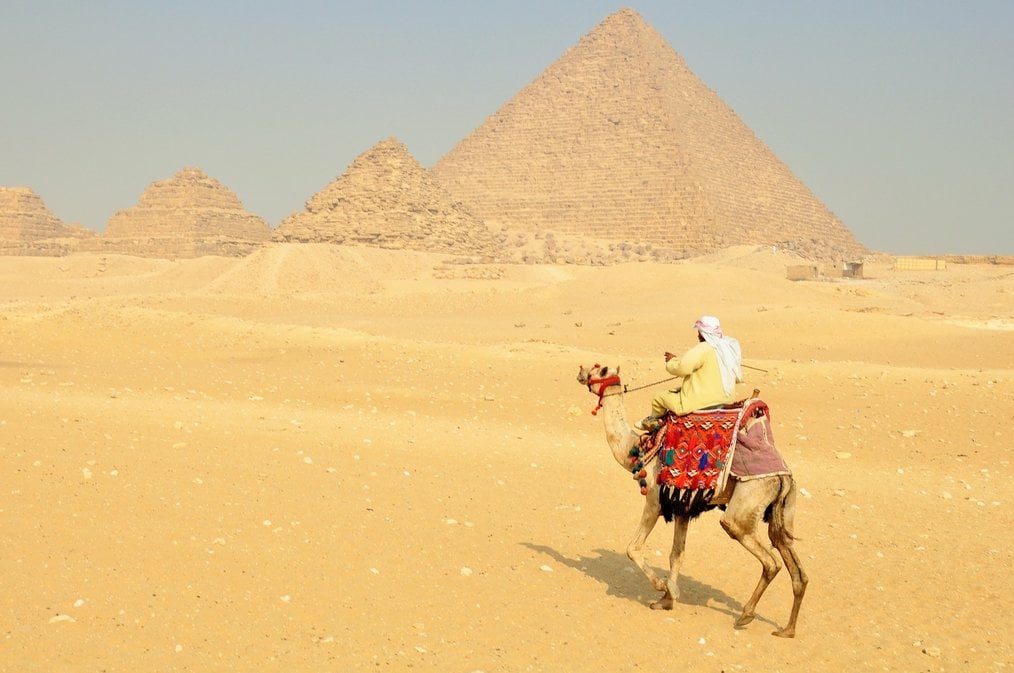 Au pairing is a great way to immerse yourself into another culture. From ancient sites like the Pyramids to beautiful beaches on the Mediterranean, Egypt is a diverse country with a rich history that has a lot to offer the prospective visitor. With a large expat community in several major cities, Egypt offers you the opportunity to both secure employment and learn about the local way of life. Au pairs are desired by expats and sometimes by local families in major cities like Cairo and Alexandria.
As an au pair in Egypt, you can expect to make between $200-$500 per week on average while working full-time, but the salary is negotiable with your host family. You'll also need to secure a work visa; if you find a job placement through an au pir agency, they should assist you with the application process. A work visa is valid for one year and can be renewed after that year. As you'll likely be au pairing between three and 12 months, this is the perfect length of time for your visa.
Because Egypt is an Islamic country, you should be respectful and aware of Islamic customs. For example, it is important to dress conservatively. There are many religious sensitivities you should familiarize yourself with also, such as traditions around Ramadan. As an au pair in Egypt, you'll have a unique opportunity to experience these cultural and religious traditions first-hand.
Generally speaking, Egyptian people are kind and helpful with a unique sense of humor. You will be treated like family, which is saying a lot because in Egypt, family is extremely important. Consider this as you pick the perfect family to become an au pair for. Look for the prospective family that -- despite being different from your own and where you're from -- feels like family to you.
6. Estonia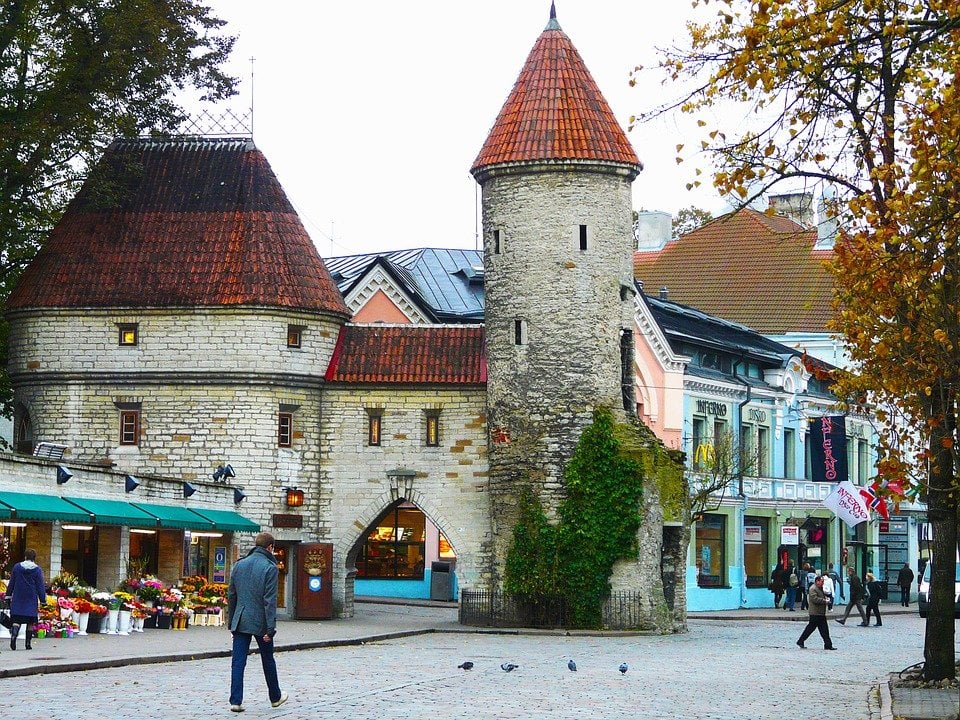 Home to some of the oldest and best-preserved cities in the world, Estonia is known for its medieval architecture, narrow streets, and folklore. Although strikingly old on the surface, Estonia has embraced digital society fully with its pioneering online voting system, the creation of Hotmail, and the proliferation of many successful startup companies.
Estonia also has the smallest population per capita in Europe, so the streets never seem overrun by locals or tourists. It's the perfect country to live with a local family as an au pair. You'll have the chance to learn one of the 133,000 folk songs and eat homemade vastlakukkel pastries, while helping care for young Estonians!
In Estonia, au pairs are in high demand year-round. The summer months are typically even busier when children aren't enrolled in school, so keep an eye on opportunities for short-term (summer) au pair placements. If you apply through an au pair job board, most families will provide language requirements or specific preferences for their au pairs in Estonia -- keep an eye out for those, as many Estonians speak Estonian, Finnish, Russian, and/or English!
Although tourists can stay for up to 90 days in Estonia, an au pair working under a six-month contract must apply for an €80 D-visa. Be sure to check with your au pair agency or local embassy to ensure you get the right visa for the length of your au pair contract.
Lastly, your au pair salary in Estonia will likely vary greatly depending on the type of work you're doing and ages of children you're caring for. In addition to room and board, which will be provided by your host family, you can expect to earn $100-$250 per week for your time.
7. Latvia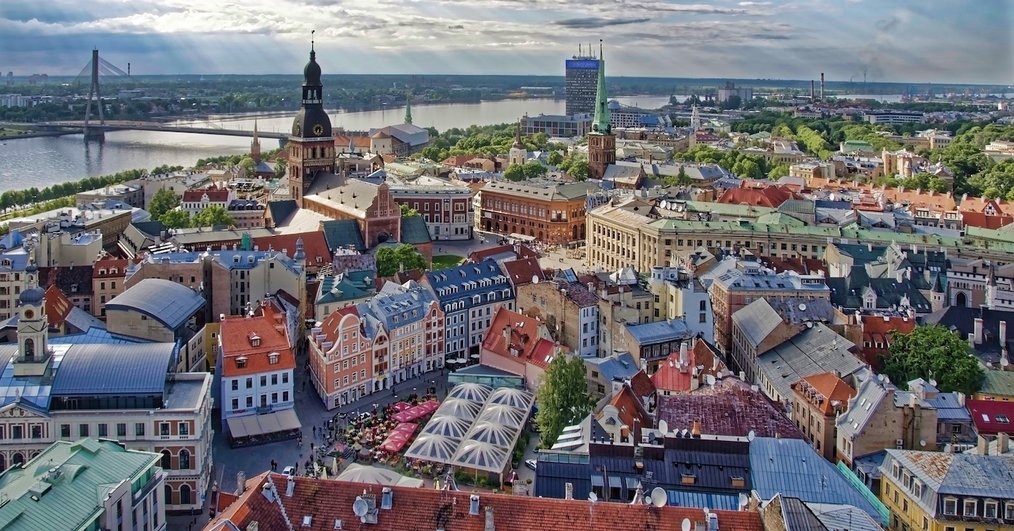 Neighboring Estonia, Latvia is definitely an unconventional au pair destination! Latvia is still under the radar for most travelers, so making the choice to become an au pair here might mean giving your friends and family a geography lesson so they know where on the globe you'll be. With its rich culture, undiscovered natural beauty and uncompromisingly sincere people, Latvia is an incredible place to work as an au pair.
There really is no "best time" of year to start looking for au pair jobs in Latvia as it's primarily dependent on the needs of each individual family. However, you may want to think about arriving in June when the school year ends, as there is likely to be a greater need for seasonal childcare and the long summer days will allow you to get out and explore more.
Latvia is a member of the European Union so if you are an EU/EFTA national you are able to work in the country visa-free. You will just need to register at a local citizenship office when you arrive. Au pairs from Australia, New Zealand, or Canada also have a special visa arrangement while au pairing in Latvia. If you're coming from outside the European Union or those Commonwealth countries, you may be able to arrange a suitable working visa either through the agency by which you apply or through the help of a host family.
Salaries for au pairs in Latvia vary substantially. If you choose to live with your host family, your salary will likely be lower, in the $100-$200 per week range; this is made up for by having room and board covered, so you might be surprised how far that stipend goes. Latvia is generally affordable compared to many European countries, so you can still enjoy all the country has to offer.
8. Lebanon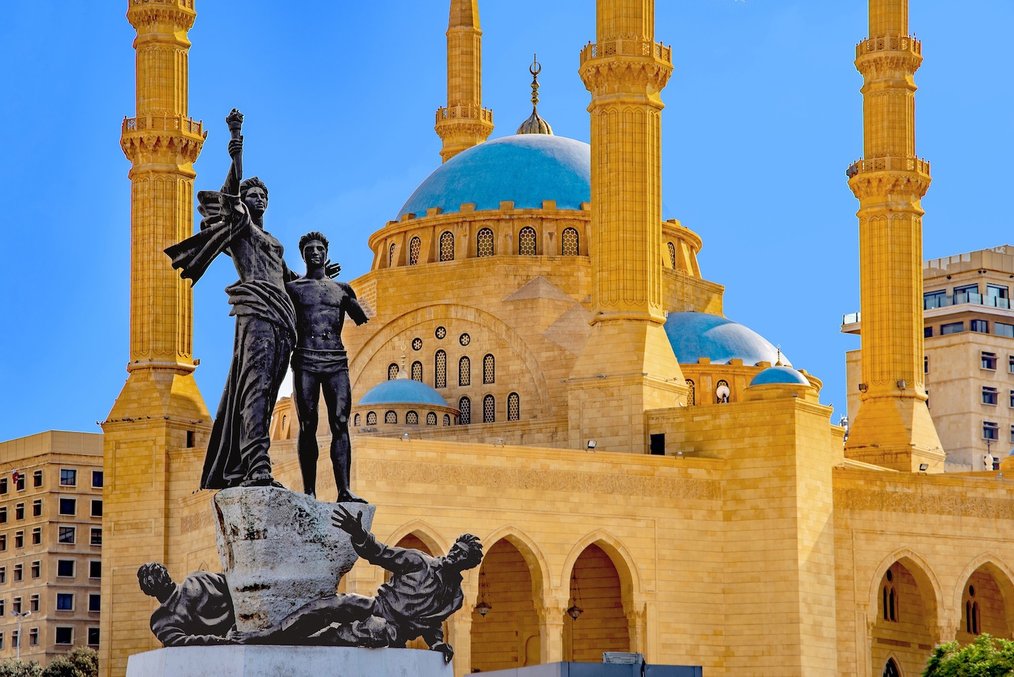 From the Cedars of God UNESCO heritage site to Beirut's Martyr Square, Lebanon is teeming with impressive manmade and natural wonders. Lebanon is a fantastic place to live and work as an au pair for months at a time. If you enjoy taking care of children during the day and learning Arabic and exploring the city at night, becoming an au pair in Lebanon may be a great option for fully immersing yourself in a rich country and new language.
Au pair jobs in Lebanon are usually available year-round, but there may be peak times when finding work is even easier, such as the summer season when schools are not in session and the kids are at home. It's good to keep in mind that cities will have more job opportunities since families in cities usually have two working parents and need more help taking care of their kids.
Lebanese children are taught English and French (in addition to Arabic of course) as they are growing up. Therefore, communicating with the children and parents should not be an issue and could even be a good opportunity for the au pair to learn or practice French or Arabic. Usually, families are more than happy to have an au pair who speaks English so their children have someone to practice with.
It's hard for the family to have au pair turnover, so the commitment as an au pair is for at least six months. Almost every country needs a visa to enter Lebanon and there are special requirements for work visas. Although weekly stipends depend on the family that employs you, au pairs can expect to earn $100 to $200 per week, in addition to meals, housing, and two full days off per week.
9. Serbia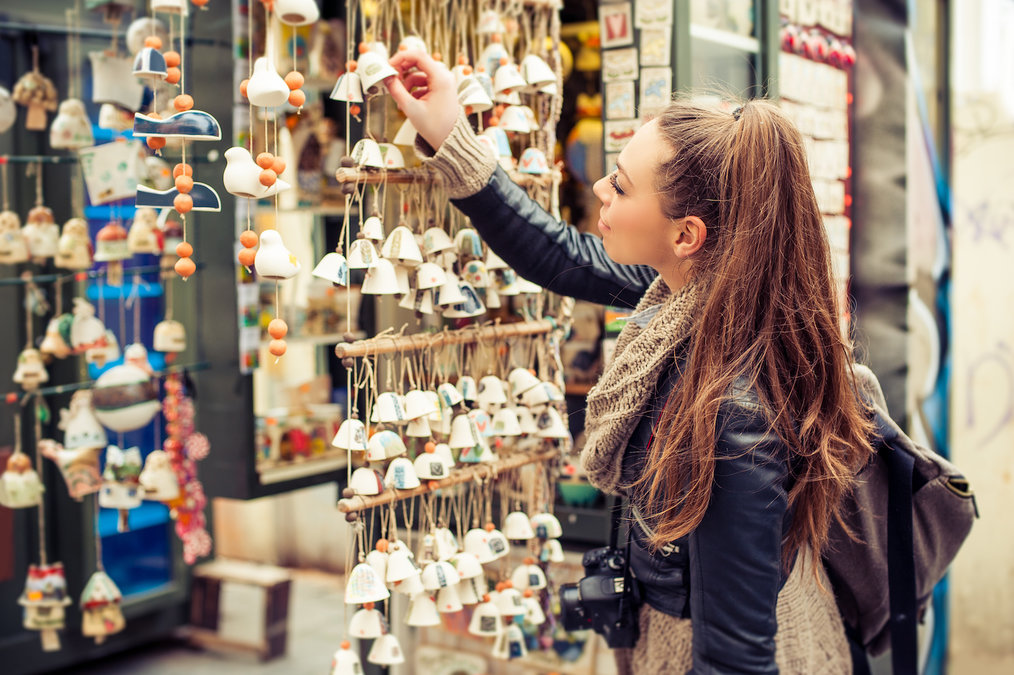 Whether it's a three-kiss greeting, a pint of the infamous fruit brandy Rakija, or a night out along the Danube in the country's capital, Serbia is a socialite's ultimate destination and can keep anyone's schedule busy for the duration of their stay. Becoming an an au pair in Serbia helps give you insight into real life in this Eastern European country. Even with its infamous party scene, the hospitable people of Serbia are what make the country so inviting. There is no better way to experience the culture and traditions of Serbia than becoming an au pair and living with a local Serbian family.
If you're looking to become an au pair in Serbia, you shouldn't have to search too long for a host family. There are plenty of opportunities to become an au pair, which can be found easily by using online job boards (like Go Overseas). You will need to research visa restrictions in Serbia prior to arriving. Citizens of the U.S., Canada, Australia, New Zealand, and the U.K. only need a valid passport to enter Serbia for up to 90 days; it's best to check with a Serbian embassy in your home country before you accept any au pair jobs, to ensure you understand the rules.
Salaries of au pairs around the world differ greatly depending on the cost of living in the given country. In Serbia, your salary can vary, even from family to family and city to city.
It's reasonable to assume that you'll make around 10,000 to 15,000 Serbian Dinar (RSD) per week (approximately $100-$150) working for a Serbian family as an au pair. Remember, your housing and food is already covered, so the salary can go a long way towards covering other personal expenses in Serbia –- especially outside of Belgrade. Au pair jobs in Serbia tend to have a duration of between six months and one full year in Serbia. It's possible to do a shorter stint as an au pair, but chances are you'll form friendships that will keep you there much longer.
10. Thailand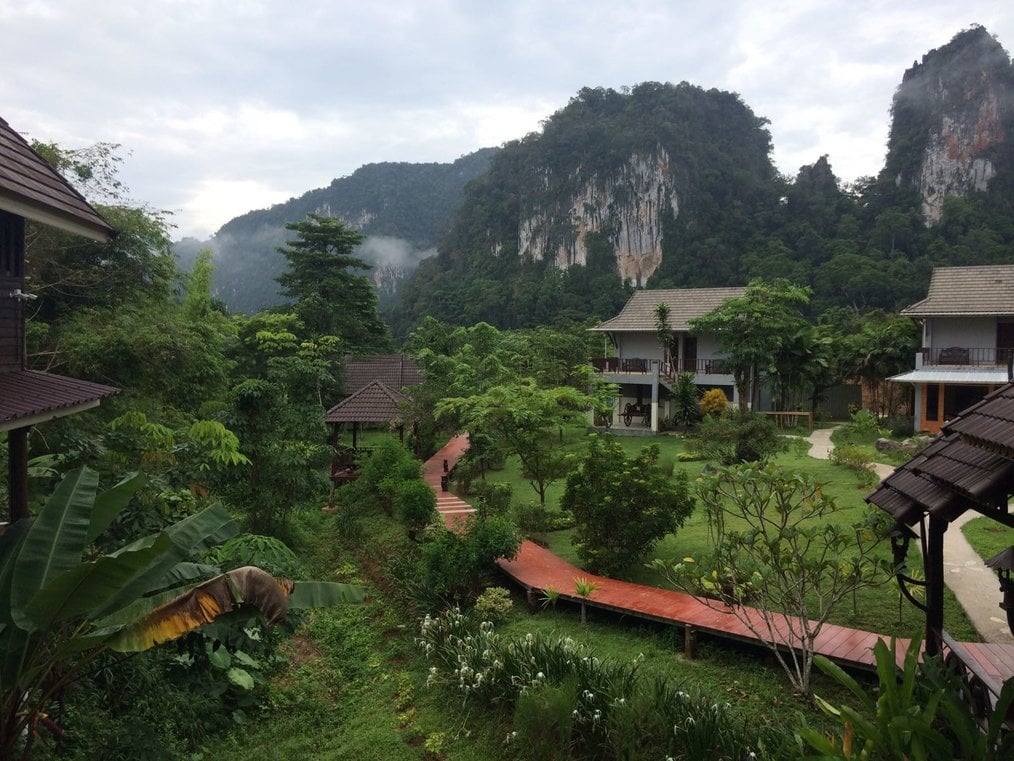 Thailand has been attracting travelers for decades due to its irresistible combination of cheap prices, fascinating culture, stunning beaches, and legendary party life. Au pairing in Thailand is a great way to get a taste of the expat lifestyle without having to invest in a TEFL degree or look for more formal employment in the country. This allows you to see and enjoy Thailand as a local, while still benefiting from an established foreign community that can offer support and advice.
Finding an au pair job in Thailand is quite straightforward. The demand for Western au pairs is relatively high, both from Thai families and from the country's large population of expats. The best place to find a job is through a general au pair online portal, as there are no agencies specifically designed for foreign au pairs in Thailand.
In order to work as an au pair in Thailand, you will need a Non-Immigrant visa, which is valid for 90 days. Those planning to stay longer will have to do a "visa run," which means going to a neighboring country to re-apply. One-year visas are available for citizens of the U.S., U.K,. Canada, and Australia, but they still involve exiting and re-entering Thailand every 90 days. For many, the "visa run" is an opportunity to do a bit of traveling.
You will also need a work permit, which can be tricky. Work permits are usually only given to those working with an organization that can sponsor them, which is not the case for an au pair. We recommend you get in touch with your local embassy to find out the best way to proceed and ask your host family to find out what they can do on their end.
Most au pair jobs in Thailand pay around $100-$300 per week, but this depends widely on where you go, what qualifications you have, and how many hours a week you are working. This stipend is not likely to be enough to allow you to save extensively, but it will more than cover your daily costs and some leisure activities, given the low cost of living in Thailand. Some families will cover room and board, and a select few will even pay for your plane ticket if you are coming from afar.
11. Uruguay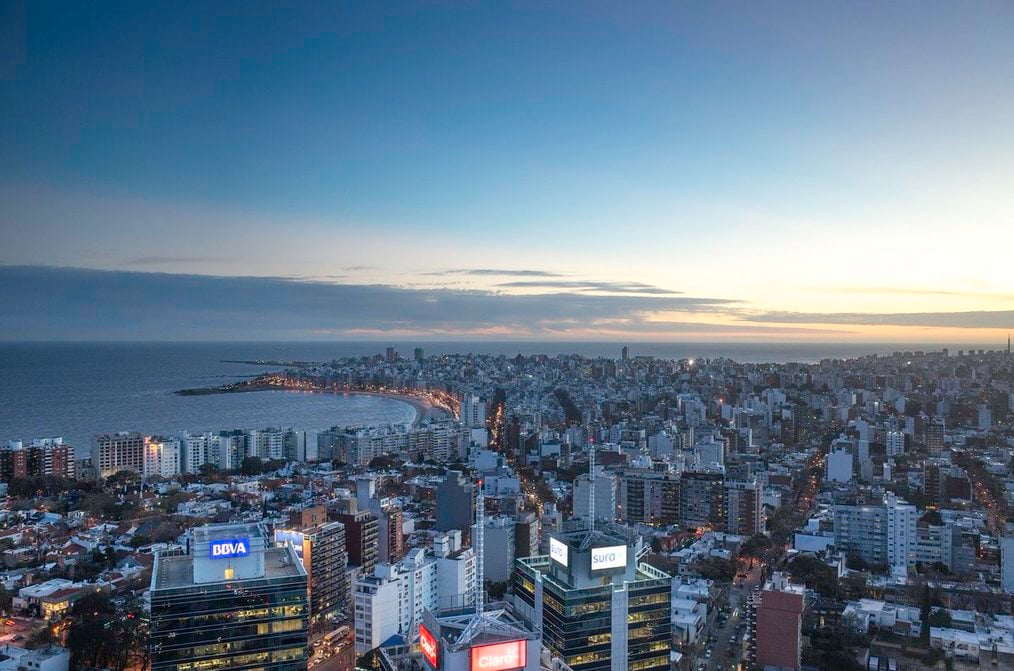 Often overlooked by neighboring countries of Brazil and Argentina, Uruguay is South America's laid-back gem. By geography, Uruguay is the second-smallest nation in South America and often ranked as one of the top countries to live. What a better way to experience the culture of Uruguay than becoming an au pair and living with an Uruguayan family?
Most au pair jobs in Uruguay will range up to 6 months to two years with availability needed through the week and a part of the weekend. The academic year in Uruguay starts in March and ends in December thus an au pair position during that time may be more likely.
If you are interested in learning the language while working as an au pair in Uruguay, seek a host family that will provide language immersion. Some positions require bilingual (Spanish and English) au pair for hire. If learning Spanish is a top requirement for your time in Uruguay, add this list to your requirements and search for a family willing to support you this language goal.
Au pairs in Uruguay generally need a J-1 Visa. You must be proficient in English, between the ages of 18-26, a secondary school graduate or equivalent and must pass a background check and interview. Host families are also subject to an equally thorough vetting process to ensure a mutually rewarding cultural experience. Salaries for au pairs in Uruguay are negotiable and should be discussed with host family prior to securing a position. Au pairs in Uruguay are commonly paid weekly but the host family will communicate the frequency of payment.
12. Vietnam
Becoming an au pair can open up a new world of opportunities and experiences for you. Imagine an extended stay in the beautiful, welcoming country of Vietnam, exchanging your culture and knowledge with that of a family living in this blossoming nation. From rapid economic growth to increased tourism focus, Vietnam is at the center of a Southeast Asian growth spurt right now. And you could live in the heart of it all for a front row seat to history.
Since Vietnam has not traditionally been a popular destination for au pairs to go, you will certainly find fewer opportunities available. That means you have to consider how much you want to be an au pair in Vietnam versus exactly how you want your au pair experience to be. When considering your host family options in Vietnam, know that many families seeking au pairs are actually expat families living in the larger cities.
You will need to check the visa requirements from your own country of residence prior to accepting an au pair contract. The LĐ visa is provided to eligible foreign workers (including au pairs) in Vietnam, which you can apply for through your closest Vietnamese embassy or consulate. Since many families seeking foreign au pairs are expat families now based in Vietnam, you could luck out with higher than average local wages -- even up to $200 per week.
Au pairing in one of these nine countries will be a truly unique experience. You'll have a chance to live with a family whose culture and background likely differ dramatically from your own -- but you'll also experience first-hand how we're not all that different from one another.
Which unconventional au pair destination is calling out to you? Now's the time to start browsing au pair jobs abroad to find the perfect host family and start your au pairing adventure.
Thanks to the following writers who contributed to this article: Adam Cheshier, Stephanie Gupana, Beatriz Silva Porto, Heather Sinclair, Jon Taylor, Kohl Trimbell, Amanda Walkins, and Vita Zakhu.
Discover Recent Au Pair Jobs