Jobs Abroad
What You Need to Know About Becoming an Au Pair in Denmark
Denmark is a fantastic Au Pair destination. Here is a quick guide to finding work as an Au Pair in Denmark, including where to search for jobs and how to get a visa.
The bridge between the Scandinavian region and mainland Europe, Denmark is an enticing mix of Old World fairytales and modern, eco-friendly development. With natural beauty, old-school Viking culture, and happy locals, it's also a great place to spend a year working as an au pair!
Working as an au pair in Denmark has plenty of advantages, including the generous benefits (free housing and meals, anyone?) and opportunities for immersion in the unique Scandinavian culture.
Au pairs in Denmark have the chance to bike through the streets of Copenhagen, explore the birthplace of Hans Christian Andersen, or rock out at the world-famous Roskilde music festival, all while taking free Danish language classes and becoming part of a Danish family.
Popular cities for Au Pairing in Denmark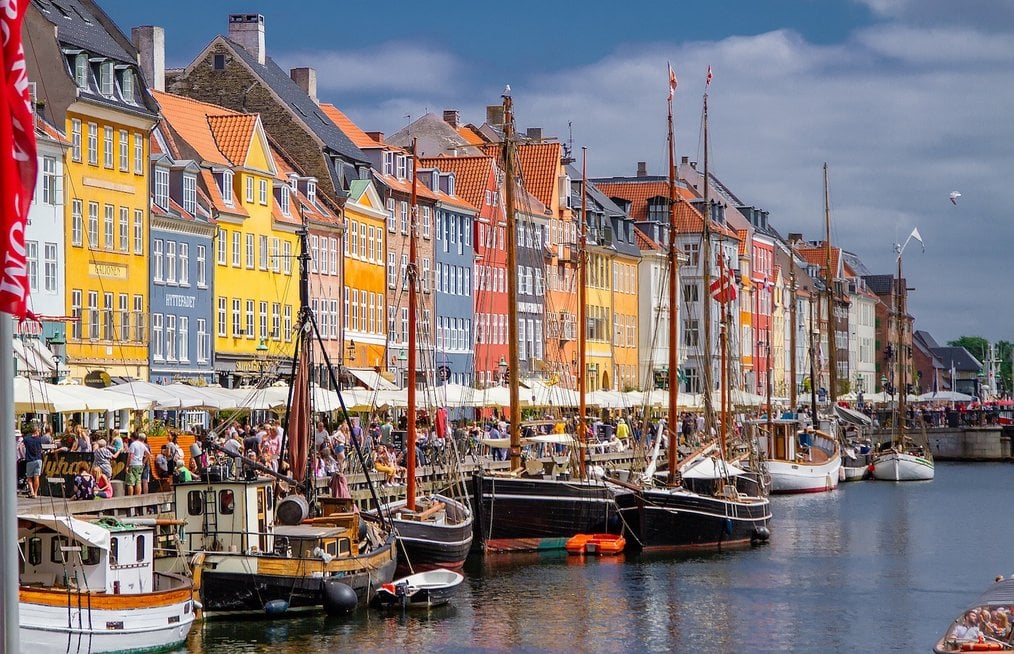 As you're looking at au pair jobs in Denmark, one of the first decisions you'll need to make is where you want to work. Here are some of the top destinations in Denmark where you might consider looking for au pair jobs.
Copenhagen: The capital of Denmark, Copenhagen is a colorful, bike-friendly, artistic international hub. It's packed with amazing museums, restaurants, and music venues, and just a few hours' train ride from other European destinations like Malmö and Berlin.
Aarhus: Denmark's second-largest urban center (and its happiest!), Aarhus is a young, trendy, university town, crisscrossed by cobblestone streets and close to miles of tranquil hiking trails. It's a laid-back counterpoint to cosmopolitan Copenhagen, but no less charming.
Aalborg: A waterfront city with a Viking history, Aalborg is perched on the edge of Jutland, Denmark's northern peninsula. This rugged region is home to fjords, golden eagles, the country's largest forest, colorful traditional cottages and the biggest Carnival celebration in Scandinavia.
Odense: The country's third-largest city, named after the Norse god Odin, sits on an island right in the middle of Denmark. Odense is the birthplace of Hans Christian Andersen and has a number of museums and sites devoted to the author. It's also the official bicycle city of Denmark.
Roskilde: Just about 20 miles west of Copenhagen, little Roskilde is one of Denmark's oldest cities. Its Viking history is showcased at the Viking Ship Museum, and the Gothic-style Roskilde Cathedral is the final resting place of dozens of Danish kings and queens. In summer, this region hosts the Roskilde Music Festival, one of Europe's biggest music festivals.
Requirements to become an Au Pair in Denmark
To work as an au pair in Denmark, you must be between 18-29 years old, unmarried, and can't have any children. You'll also need to be able to speak and understand a "reasonable level" of at least one of these languages: Danish, Swedish, Norwegian, English, or German. If driving the family's car is part of the job description, you may need to apply for an international driver's license on top of your own license from home.
People who have previously had a Danish residence permit worked as an au pair in Denmark, or had two or more au pair stays in other EU countries are not eligible to apply for a residence permit as an au pair in Denmark.
Visa & salary details for Au Pair jobs in Denmark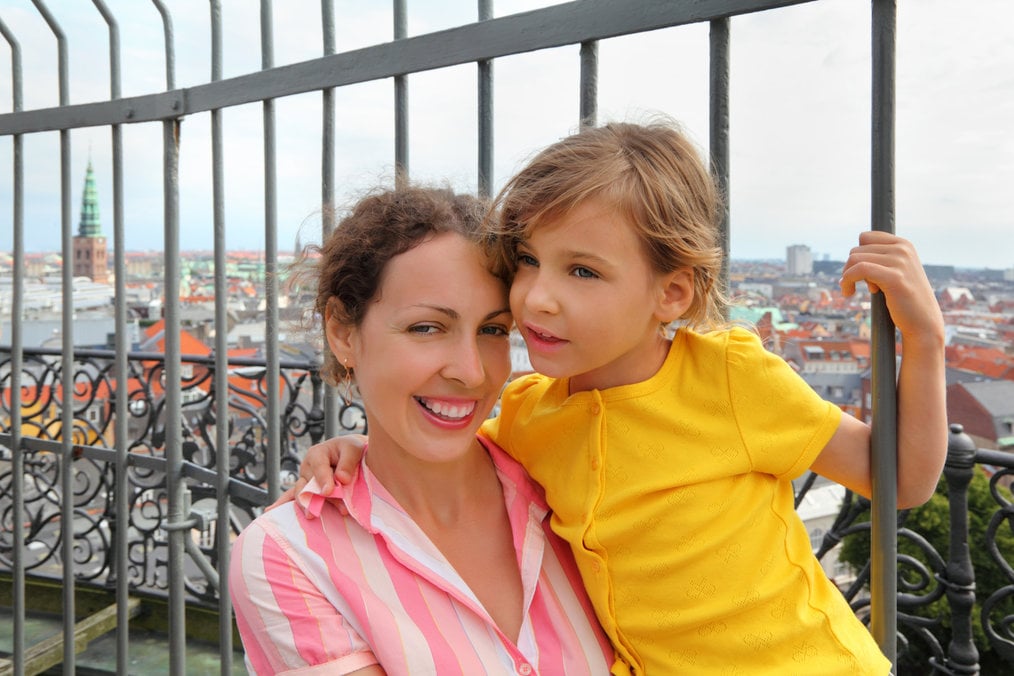 Before you accept any au pair job in Denmark, it's important to understand two very important logistical issues: your visa and your salary. Here's a quick breakdown.
Visas
Au pairs from non-EU countries must have a valid residence permit granted by the Danish government. These typically cover one year, with a possible extension up to 24 total months if the au pair and family want to continue working together. The au pair and host family also have to sign an au pair
contract, which is included in the official residence permit application.
Applicants from other Nordic countries (Norway, Sweden, and Finland), and the EU don't need a residence or work permit in order to au pair in Denmark, but they do need a proof of residence from their local government.
Salary & benefits
Au pairs in Denmark work between 18-30 hours per week, or 3-5 hours per day, six days a week, with a guaranteed minimum of 1.5 days off each week. Under Danish law, families pay au pairs a minimum monthly stipend of 4150 krone (about $600).
Families are also expected to provide au pairs with time and opportunity to take Danish language classes and pay for the au pair's flights to and from Denmark at the beginning and end of the year if they are from outside the EU.
Other tips while you Au Pair in Denmark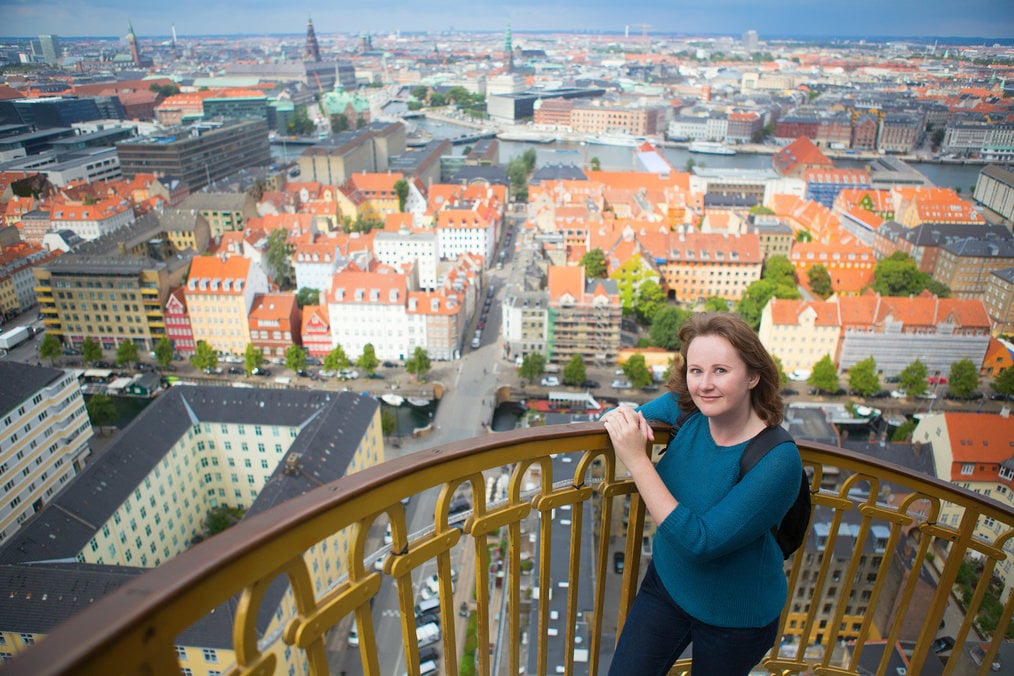 In addition to the above logistics, there are some other details you need to know before you start your au pair placement in Denmark. Here are some of the most important, including housing, costs, and what to pack for your au pair job.
Housing as an Au Pair
Au pairs receive free room and board, including their own room in the host family's house. The family is also required to provide meals for their au pair -- both room and board and meals are additional benefits separate from the monthly stipend. In exchange, au pairs are expected to act as members of the family, and take on responsibility for some household chores, like babysitting or laundry.
Cost of Living in Denmark
Like other Scandinavian countries, Denmark is relatively expensive. However, since au pairs don't have to pay for rent, bills, or food, general expenses are fairly low. Obviously, au pairs are responsible for covering their own expenses for personal necessities, leisure activities, travel, or meals outside of working hours, and should budget accordingly.
In general, cities are more expensive than more rural areas, with Copenhagen the costliest location. A meal out at a restaurant in Copenhagen costs around $17, while a cup of coffee is about $4, and a bottle of water about $2. Public transportation is fairly affordable, especially with rail passes and other frequent traveler options.
Packing Tips for Denmark
Denmark has a generally temperate climate, with mild winters and cool summers. Temperatures typically range between 32-65 degrees Fahrenheit (0-18 degrees Celsius) throughout the year, so no Arctic gear is required.
Denmark does have four distinct seasons, so au pairs should plan for the changing weather by packing lots of layering options, from short sleeves to jackets, as well as rain gear for the wet spring months and a warmer jacket and boots for winter.
Though au pairs usually aren't required to dress up for work, especially if they're babysitting, clothing should always be appropriate -- err on the conservative side to be safe.
With all this in mind, you're ready to start applying for au pair jobs in Denmark! You can find a family that allows you to experience Danish culture (including the highly reputed Danish cuisine), explore the country and Scandinavian region, and help young Danes learn English.