Teach Abroad
What You Need to Know Before Teaching in Vietnam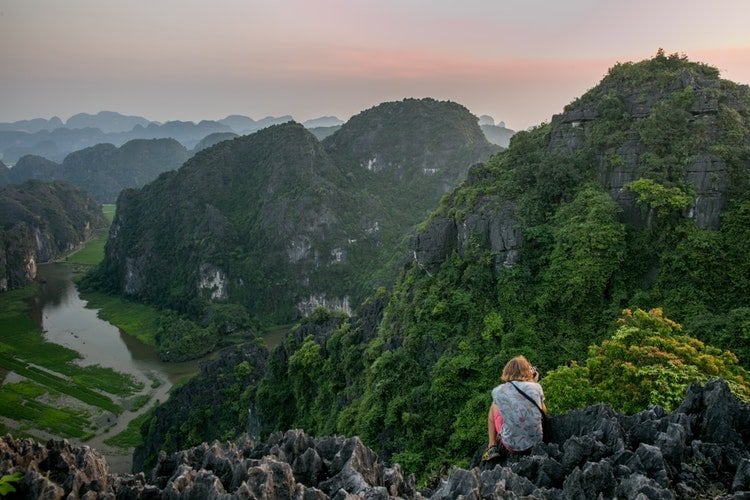 Asia has always been a top destination for teaching abroad and with so many great places so close together it can be hard to decide where to go. But, with its mixture of laid-back teaching environment, high quantity of jobs, and low cost of living Vietnam has established itself as one of the best destinations in South East Asia.
From global metropolises to ancient cities, from beach sides to mountainsides, with a vibrant culture and a great cost of living, Vietnam has everything you want in a teaching abroad destination.
This is what I thought when I decided on Vietnam as my top teaching destination and made the move there in 2015. Here are some things from my 8 months teaching in Vietnam to help make the transition to this sometimes hectic country a bit easier.
You Can Arrive Without a Job
If this isn't your first teaching position, then you may be confident looking for work in-country. However, if this is your first teaching abroad position, as it was mine, then you may be a little less confident in going without work. Don't worry: Vietnam has a host of job opportunities which you can arrange both before and after you land. Of course, there are pro's and con's to both of these decisions.
If, like me, you are keen to arrange work before you arrive then there are ample amounts of employments advertised online. Having work arranged prior to your arrival has its advantages. Firstly, it could help your state of mind and help you transition abroad. Being immediately integrated into a community of English speaking teachers can help you adapt to another culture gently rather than all at once. Also, depending on the job, they may pick you up from the airport, making the transition abroad smoother logistically too. However, it is rare a Vietnamese employer will pay your airfare, so if you're looking to cut down the costs of getting to the country, you may be looking in the wrong place.
Secondly, it means immediate income. If, as I was, you're a little impatient to start your teaching abroad life, then you may not have a host of savings before you go. One way to avoid the problem of savings is to go with work already arranged.
But, as with most choices, the pros of one method are the cons of another. While arranging work before you arrive may allow you to be confident on arrival and earn immediately, it will also tie you into a company and a contract before you've got your bearings.
If you have the enthusiasm and the savings, then you may want to wing it and look for work on arrival. This option is great because the work is readily available, so, if you're qualified, there should be work in place. Another plus is it allows you to see where you stay before you sign up. If you don't like an area, town, or city, then you can move on and look for work in the next.
Related: How to Get a Job Teaching in Vietnam
Your Students May Become Your Friends
This was true of Vietnam more than of any other country I have taught in and particularly true of my adult students.
They will invite you everywhere and to everything. Through my students, I discovered hidden restaurants, saw unmapped pagodas, and found out the best time and place to take a boat cruise to local secret spots. This relationship is great. It not only allows your students extra time to practice their English, and makes you feel like a great teacher, but it also allows you to see the best, and usually unknown, bits of Vietnam.
But, you've got to remember the work-life balance. Teaching abroad is an exciting, exhilarating, and fun job, but it is a job, and you need to have time to plan and prepare your lessons. Also, Vietnam moves fast and can be overwhelming. Taking time away from work, to relax or decompress, can be valuable too.
You'll Learn to Expect the Unexpected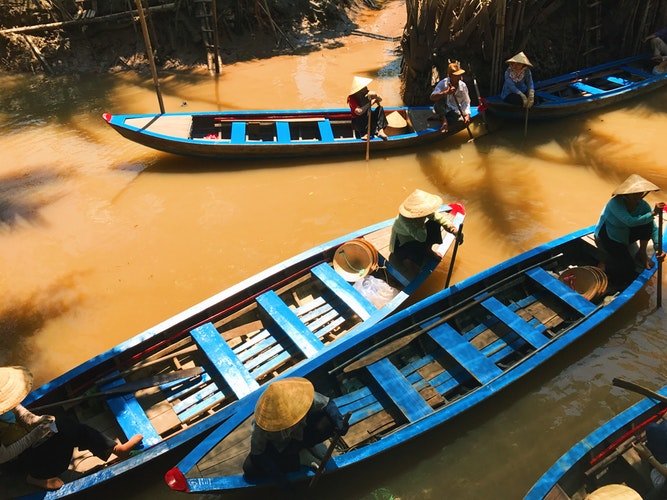 One of the first things I learned when I began working in Vietnam was: be flexible.
Things go wrong in all lines of work, but, where a word may explain a fast-moving situation usually, abroad the language barrier adds a level of confusion. You may be asked to accommodate more children, move classes, schools, cover classes, adapt to the weather, or be without technology.
These are all common and simple changes in normal life, but it may seem confusing and frustrating at the time. Explanations usually come after the fact and while there is usually nothing untoward going on, you need to make your own boundaries and know how things operate within your own company. Be aware of the difference between being a helpful, flexible employee and being taken for a ride.
You'll Master the Art of Getting Around
Getting around may seem unrelated to teaching, but it is highly important. Many Vietnamese schools not only have several locations throughout cities but they also sometimes have agreements with local public schools and you will be asked to travel to those throughout your teaching week. This means you may be asked to travel regularly.
Some schools will provide you with a bicycle for these purposes. Although this is a great way to get fit, in the larger cities it can mean a long time peddling to get to your teaching locations. In the metropolises like Ho Chi Minh, the safest way to get around is with a reputable taxi company like Vinasun. Another option for the larger cities is the Xe Om. The Xe Om, or motorbike taxi, are common in large cities. You will usually see them gathered on street corners. They're more likely to be unmetered and you will have to negotiate, which means it's best to ask someone who knows a reasonable price before you approach them.
If you are in a smaller city, as I was for a large amount of my stay, then you should consider buying your own motorbike or moped. In smaller cities, there is less traffic and the freedom of having your own motorbike will really add to what you can do on your day off. Buying a bike shouldn't be too hard. Other teachers in your company or in the community should be able to advise you where to go and what price to pay. Another advantage of having your own bike is, once your contract is up you can use it to explore more of Vietnam.
You'll Learn First-Hand the Old Adage: Location, Location, Location
There are huge differences between living and working in the larger cities and the smaller ones. Hanoi and Ho Chi Minh have everything you would expect from a global metropolis.
If you're keen to live abroad but maintain a taste of home then these cities may be for you. They will allow you to mix the authentically Vietnamese with the familiar comforts of any global city. However, they're also hectic and can be overwhelming if you've never lived in a fast-paced city before.
If, as I was, you are looking for something quieter then you may think about the plethora of second cities in Vietnam. These include the ancient capital of Hue or the coastal Da Nang. Due to the size of these cities, they're much more sedate. You will be able to get around easily and may feel closer to the countryside, although day trips will be accessible from most locations. The choice of location is a personal one. It is one you need to be sure of because it can make or break your experience.
You'll Navigate the Vietnamese Financial System
Your experience teaching in Vietnam may be the best thing ever, but everybody likes to get paid. The first thing you'll need to do is set up a Vietnamese bank account. This shouldn't be too difficult and your company will usually help you. Once this is done you should be paid according to your company rules. Most will follow standard practices and pay you monthly into your account.
This is fine and will allow you to live and spend in Vietnam. What you need to know is when you finish your contract. As a closed currency, the amount of Vietnamese Dong you're allowed to leave the country with is regulated. This means that you will need to exchange these Dong for dollars before you can leave with money in the bank.
Dollars is the most popular currency for exchange in Vietnam and you can exchange your earnings at any local gold shops. Gold shops are a reputable place to exchange money and will help you change your Dong into Dollars, although few other currencies. Another thing to note is, most gold shops will only exchange $1000 at a time, so you may need to visit a few to change all your money. But, once you know this, and know where to go, it shouldn't be too hard to swap your savings from one currency to another.
You'll Get to Celebrate Tet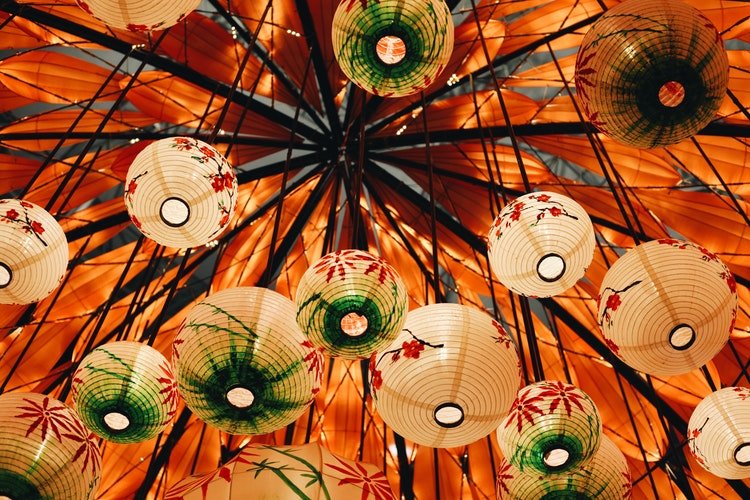 Tet holiday is the most important holiday of the year in Vietnam. This holiday is based on the lunar calendar and is marks the Vietnamese new year. It falls in January or February each year. It is a time when children receive new clothes, money, and families come together to eat and celebrate. And, being a teacher, expect many invitations to spend Tet with families of students, assistants, or friends. Also, given that Tet is a seven-day public holiday, this is also a good time to travel outside of work.
When I lived in Vietnam, most teachers went abroad for some or all of the Tet holiday. You will usually receive between seven and nine days of work-free vacation time, so this is your best opportunity to take a little break for some rest and relaxation before you return to teaching. If it is your first experience of Tet then I highly recommend staying to see at least some part of it. The celebratory festivities are truly magical and worth being a part of.
You'll Decide Between Private, Public, or Both
When you're working for a language company you may have to work at both private language schools and public Vietnamese schools. This can be challenging and there are some key differences you need to be aware of before you go in.
At a private language school, the children usually pay to attend. This means classes often happen on weekends or after school or work hours. They usually have smaller class sizes, between 15 and 30 students, and you may have better-equipped classrooms. This obviously means that depending on your setup, you can include technology into your teaching. Also, smaller class sizes mean you can be more involved with your students individually. You get what you pay for, and these students are paying for heavy involvement with a native English speaker.
A public school is a non-fee-paying school in Vietnam. Depending on the agreement your company has with local schools, you may have to teach a few lessons a week in public schools. Here the class sizes are usually much larger, and you may have a classroom assistant to help convey some of the information. The larger class sizes mean that you will not be able to work as closely with the students. Public school classes can be up to 50 students in size and mean that you need to rely much more on drilling, repetition, and group correction. However, the large size of the classes means that energy is usually high and this can create a great teaching atmosphere.
Overall, Vietnam has a lot to offer an English teacher, and it was one of the highlights of my English teaching career. You need to do your research and think about what you want from a teaching experience -- and take these tips about teaching in Vietnam to heart.
But, if you're looking for a friendly and relaxed teaching atmosphere, dedicated learners, teachers, and assistants, in a country that doesn't stand still, then Vietnam may be what you're looking for. You may not make a lot of money teaching in Vietnam, but you'll make enough to live well and see the best of one of the world's most rich and beautiful countries.
New English Teaching Jobs in Vietnam