Learn How to Choose Travel Insurance for Your Gap Year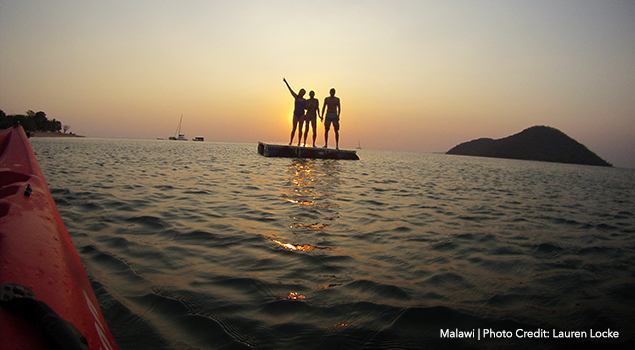 It's easy to overlook travel insurance as a necessity. As a young person, you rarely ever need it and it's usually more of a "just in case" item. When you go overseas, however, you're opening yourself up to a few more scenarios for which you'll be glad you had travel insurance.
Picking the right travel insurance for a gap year abroad is a bit more complicated than choosing your backpack. There's no one correct fit: policies can be tailored towards everything from the countries you'll be visiting to your own personal travel habits. It'll be up to you to decide which policy you'll feel most comfortable with, providing a good balance of coverage to cost.
Here's a breakdown of what to look for in travel insurance, as well as some of the better companies to consider:
What to Look for in Your Travel Insurance
As I already mentioned, travel is a pretty broad topic and insuring travel experiences means that companies need to offer benefits for a whole range of things that could go wrong.
You'll need to decide what coverage is most appropriate based on the length of your trip, the likelihood of something going wrong (you're less likely to catch malaria in Australia than Senegal, for example), and your own personal budget. Loosely, you should be looking for:
Trip cancellation
Trip interruption
Trip delay
Emergency medical / dental
Emergency transportation / evacuation
Baggage destruction
Baggage delay
Not sure what each of these mean? Then read on for more details of what each of these features covers.
Trip cancellation
This is an important benefit to look for because -- God forbid -- things could happen that cause you to put off your travel plans altogether. Maybe a death in the family keeps you home. Maybe you get a new job offer that you can't refuse. No matter what, you'll want to consider the possibility that your gap year simply can't happen yet.
When a policy says that it covers trip cancellation, it means that it will reimburse you for any prepaid, non-refundable charges you've already made up to the amount of coverage specified. This coverage usually ranges from around $2,000 for basic plans, up to $10,000 and more for the more comprehensive ones. The longer your trip, and the more bookings you've made or plan on making, the higher coverage you'll need.
Trip interruption
This benefit is related to trip cancellation, but ultimately is less important.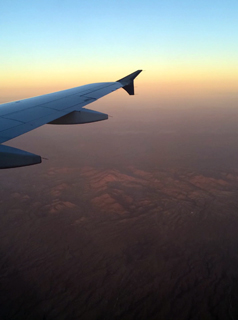 Trip interruption coverage will reimburse you for prepaid, nonrefundable charges, but only after you've already begun your trip. Companies will normally offer higher coverage for trip interruption than for trip cancellation, because they recognize that it's easier to call something off altogether than it is to end it once it's begun. The increased coverage also covers the transportation costs to get you home.
Like all insurance companies, travel insurance providers don't want to get scammed, and thus have a fairly rigid set of circumstances they'll accept as reasons to cancel or interrupt your gap year. In some cases, you'll need to provide everything from a doctor's note for a personal health crisis to a death certificate for a family tragedy.
Keep this in mind when selecting a company, and know what kind of fight you're in for if you do need to claim coverage.
Trip delay
There are a few different kinds of trip delay insurance policies. All cover you in case your trip is delayed for a certain amount of time, be it through inclement weather or a missed connection (missed for a covered reason, of course). However, some will only cover in incremental payouts, such as $100 a day on a $1,000 payout plan.
Others will simply give you the coverage. If you're going somewhere, for example, with a history of extensive storms, then you should take into account how long you could potentially be delayed, and whether an incremental payout would cover what you need in the event of a claim.
Emergency medical / dental
Here's where we start to see insurance you may be familiar with. The emergency medical / dental coverage will take care of you in the case of injury. This is also where you'll see the most variation between different policies, with coverage varying as wide as $10,000 - $100,000, even with policies that otherwise cost about the same. The trick is to look into what these policies cover -- some are vastly superior to others.
For example, some (especially the ones with a lower payout) will have a blanket coverage, while others (read: higher payout) will only cover a pre-approved list of activities during which you've hurt yourself.
As for the dental part, note also that while the total coverage amount may be astronomical, most plans only allocate a maximum of $750 towards dental. Don't go eating any jawbreakers now.
Emergency transportation / evacuation
If whatever's happened to you is so serious that you need to be taken to a specialist hospital, or even flown out of the country, then the claim falls under this benefit.
This can include anything from an emergency transportation after you're thrown from your scooter and hit by a truck, to a full scale evacuation after a massive natural disaster, to the repatriation of your remains if you pass away overseas (a process which is apparently incredibly long-winded during a time when nobody needs additional stress).
Coverage can be anywhere from $300,000 to $1,000,000 -- though it's, of course, the least likely to be claimed.
Baggage destruction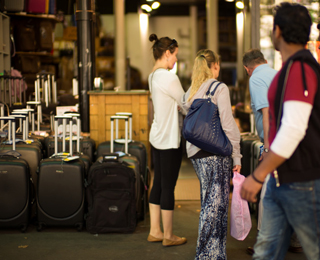 This may be the most likely benefit to be claimed, so of course it's one of the lowest coverages offered, usually between $500 - $3,000. It's straightforward: your stuff gets damaged or destroyed (by a covered reason), and you claim the payout to replace it.
Note that often it's more practical to get insurance on the more expensive items in your bag (i.e. a laptop or camera) individually rather than under a travel insurance plan, which means you may not need a very large amount of coverage on this.
Baggage delay
In the event that your luggage is merely delayed -- with the possibility of being returned, mind you -- then here's your coverage. It's small, usually between $200 - $800, and payed out in per-day increments so that you can purchase what you need until your bags are returned.
How to Choose a Travel Insurance Company
As said, choosing your travel insurance comes down to understanding a few different factors: where you'll go, what you'll be doing, your own personal habits, and how likely you are to, say, miss a flight. Here are a few different companies with links to their plans for your convenience. I've pulled examples of benefits from each company, with quotes based on a three-week trip to Southeast Asia for an early-20's backpacker. The coverage list is not complete for each company.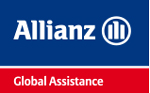 Allianz is one of the best options for people searching for cheap, basic insurance -- maybe you're going overseas to an incredibly safe country, or you don't plan on doing anything particularly dangerous like climbing or backcountry hiking.
Plans are cheap, but again, they don't often feature the highest payouts in the event that something does go wrong. Price of coverage is based on how much your trip cost, not length of trip.
Example Coverage for Classic Plan ($68 - $151 per trip):
Note: Price of coverage is based on overall cost of trip, not length of trip.
Trip Cancellation: $2,000
Trip Interruption: $3,000
Emergency Medical: $25,000
Emergency Evacuation: $500,000
Baggage Damage/Loss: $1,000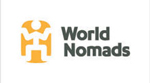 World Nomads is another good option for a basic insurance plan. Note the much higher medical payout, but read the fine print acknowledging that it only applies certain expenses (though they do have a rather large list).
The tradeoff is the potentially higher cost, and this is where your budgeting needs come into play for the final decision.
Example Coverage for Standard Plan ($89):
Emergency Medical: $100,000
Emergency Evacuation: $300,000
Trip Cancellation: $2,500
Trip Interruption: $2,500
Trip Delay: $500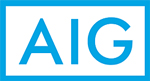 AIG places itself in the middle of the previous two plans in terms of cost, but the coverage is vastly different.
It favors a much higher coverage for the possibility of cancelation or interruption while placing less emphasis on the idea that medical emergencies can happen (compared to World Nomads, anyway). That's just an example of the ways plans can vary wildly from one to the next.
Example Coverage for Gold Plan ($74):
Trip Cancellation: $100,000
Trip Interruption: $150,000
Trip Delay: $750
Medical Expenses: $25,000
Emergency Evacuation: $500,000
Which Will You Get?
Now that you understand how to choose a policy, and which companies are available, it's time to make a choice. You should start getting quotes as early as possible from several different companies, which will allow you to compare over time.
By the time your trip rolls around, you'll have made an informed decision, and you'll be able to go out into the world without a worry. Because there's one more benefit that each insurance policy provides: Peace of Mind. No matter what happens, you can afford the stumble. During a time of your life best spent soaking up every bit of joy and experience possible, worries simply have no place. Get insurance. You'll have used it without ever actually using it.
Photo Credit:
Lauren Locke
, Jessie Beck, and
Paolo Gamba
.