Gap Year
Nine Ways to Make the Most of Your Au Pair Experience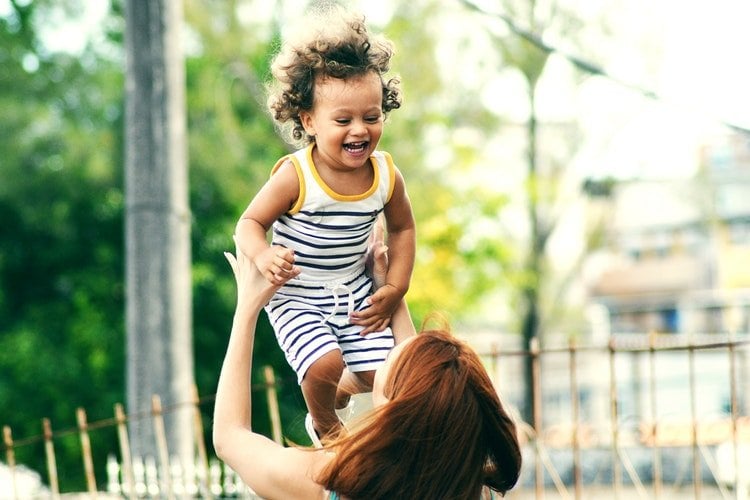 One week shy of my twentieth birthday, I boarded an overcrowded Alitalia flight, bound for Italy. I signed up to be a nanny for an Italian family with three young daughters, ages 12, 10, and 4. This would be the first time I'd left my parents or boyfriend for any significant time, and despite my unfettered excitement, I had a veritable monarch migration of butterflies in my stomach as I folded myself into my middle coach seat, sucked down a ginger ale, and flew far away from my California home.
My first few days there were a lucid dream of jetlag, homesickness, and mosquito bites. Two of the first words I learned in Italian were "zanzare" (mosquitoes) and "varicella" (chicken pox). People would see my polka dot legs and ask "varicella?" To which I'd grimly reply, "Zanzare". Their pity was evident, and so was my pain.
Despite a rocky start, in the end, I grabbed that summer by the collar and declared to it who was boss. Twelve years later, I treasure the lessons I learned from my au pair experience -- and the stories those lessons hold. If you're considering the hard and wonderful thing that is the au pair life, consider these bits of wisdom, and how they enriched my own experience.
1. Learn the Language
An invisible barrier stands between you and your new home: the language. Break down this barrier by using your immersion in the culture as a springboard to quick learning. Now you don't even have to pay for Rosetta Stone!
During my time in Italy, the daughters would help me communicate with "Nonna Sandra", their darling, sassy grandmother who spoke zero English. That is... until they didn't feel like it. If Nonna Sandra said something they didn't care for, they'd misinterpret specifically to pit us against each other. My options were either to suffer the wrath of Nonna Sandra, or learn the language myself.
I bought an Italian workbook with tear-out pages a la elementary school, and I'd spend time every day drawing lines between illustrations and vocabulary words. Alessandra, age four, loved to sit with me and we'd complete the workbook together. The older daughters would check the pages and find errors, and we'd all laugh at the ill advice I'd received from my four-year-old not-yet-fluent tutor. Slowly, I became conversational, and the experiences that flexibility brought me were invaluable.
Whether you have your own "Nonna Sandra" or not, take time to learn the language beforehand, and especially while you're there. It will undoubtedly enrich your experience and allow you to experience culture like never before.
2. Take Risks
Don't allow fear or timidity to hold you back from a single activity. Try everything! The whole point of an abroad experience is to stretch yourself.
I'd never pictured myself as one who could survive a 16-mile hike, but every Monday in the tiny Alpen village of Macugnaga, where the family spent their Augusts, the 65-year-old Catholic priest at the local parish would lead congregants on a full-day hike up into the glacier-streaked alps. I figured, "If this little silver-haired man can do it, I can carry my 20-year-old body up this mountain." So I met up with thirty strangers just before sunrise, and we hiked while reciting rosaries. Well, they recited rosaries and I'd mumble, adding a nice, loud "Santa Maria" every few minutes.
At the top, outside an abandoned stone hut overlooking a hundred miles of vista, Padre Mauricio would turn his red baseball cap backward and don his robes to lead us in a mountaintop mass. I hiked every Monday with that mismatched crew of young and old Catholics, and it quickly became my favorite part of my time in Italy.
On the final hike before my departure, I mentioned to one new friend near me that I sang in my college choir. He turned out to be the church's song leader and asked if I would sing for the group during that day's mountaintop mass. In spite of the fear, I calmed my shaky nerves and belted Amazing Grace, a cappella, to those thirty friends and the whole of the Italian Alps. It remains one of the most sacred moments of my life.
These and other experiences -- swimming in water with jellyfish, learning to drive a boat, venturing out alone -- felt the scariest at the moment, but have created the richest memories in hindsight. The greater the risk, the greater the reward.
3. Swap Cultures with Your Charges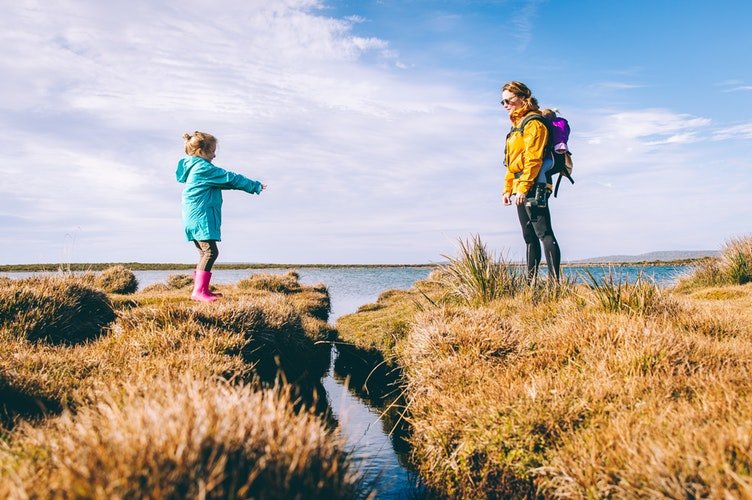 Don't allow your immersion in a new culture to be a one-way transaction. Bestow the fun of your own culture onto your charges.
One stifling July day on the coast, the girls were bored and vying for spending money, so I suggested we set up a lemonade stand for the passers-by. They'd never heard of a lemonade stand, but I explained how it was a way poor California kids would squeeze pocket change out of their neighbors by selling watered down lemonade and looking adorable. We crafted a sign that read "Limonata Freddisima 0.5 Euro", and parked their stand strategically at the top of a long hill outside their villa along the Genoan coastline.
Breathless beachgoers would emerge at the top of the hill and be confronted with ice cold drink and smiling, darling sisters. They sold out within a couple hours and made an impressive 20 euro. When the girls' parents heard about this endeavor, they laughed in delight at how I was making "American Entrepreneurs" out of their daughters.
Looking at your own culture from the inside may cause you to believe there's nothing exotic or interesting you can contribute, but that is not the case! Every culture has exotic and unconventional features which should be shared. Though seemingly commonplace to you, these aspects of your perspective will bring delight and diversity to your new family.
4. Create Tranquil Rituals
A bit of homesickness is inevitable when you au pair abroad, as is the discomfort of a foreign room, with foreign smells, sights, and sounds. Creating a new routine right away establishes a bit of comfort amongst all the immense "newness."
My luggage was lost for my first two weeks in Italy. Nothing takes one out of their comfort zone like having none of their belongings - no hairbrush, no toothpaste - nothing. (Bonus advice: Bring your essentials and an extra pair of underwear in your carry-on, in case this happens to you.) We stayed on the coast during that time, and I ended up sporting the mom's one-piece swimsuit and sarong for two weeks straight. Each night, I'd retreat to my little room and have to wash my undergarments in warm water in the sink. The smell of that soap is now ingrained in my memory. That nightly respite, primitively washing my clothes, even as a chore, became a moment of quiet simplicity.
Then, each morning I'd awake and make a cup of Twinings Earl Grey Tea, and dip chocolate chip biscotti into it. In the twelve years since I left Italy, a single sip of that tea transports me instantly back to the flower-entwined balcony overlooking the Mediterranean where I'd spend each morning, mug in hand.
Whether it be setting up a framed picture at your bedside, a nightly walk, or a quick daily retreat to write down your thoughts, creating space for calm in the newfound chaos will maintain your sanity. Or at least most of it.
5. Come Prepared with a Mary Poppins-esque Bag of Tricks
When it comes to the children you'll be minding, you'll likely have no idea what's coming. You're about to be dropped, cold-turkey, into an existing family dynamic, and fireworks are bound to ensue. Come prepared.
When the mischief and bickering of my three darling girls became more than I could take, I had to resort to American ingenuity of elementary school behavior-management. I created sticker charts, bought incentive prizes, and watched their behavior transform before my eyes as I dangled tantalizing "carrots": dolls, plastic jewelry, and stuffed animals in front of them. A spoonful of creativity (and maybe a dash of bribery?) makes the medicine go down!
When we had exhausted every available activity in the tiny mountain town where we spent the month of August, I created "The Ultimate Scavenger Hunt", and sent the girls winding through the cobblestone streets, collecting bar napkins, restaurant to go menus, flowers, the neighbor's signature, and any other odds and ends the town had to offer. They got their exercise, the thrill of the hunt, and I got the satisfaction of watching them enjoy a few hours of honest to goodness fun.
Au pair life is not for the faint of heart and will require every ounce of creativity you can muster. Think outside the box, and don't be afraid to up your game with unconventional ideas. The changes in behavior and excitement in your charges will make the extra effort worth it.
6. Write Everything Down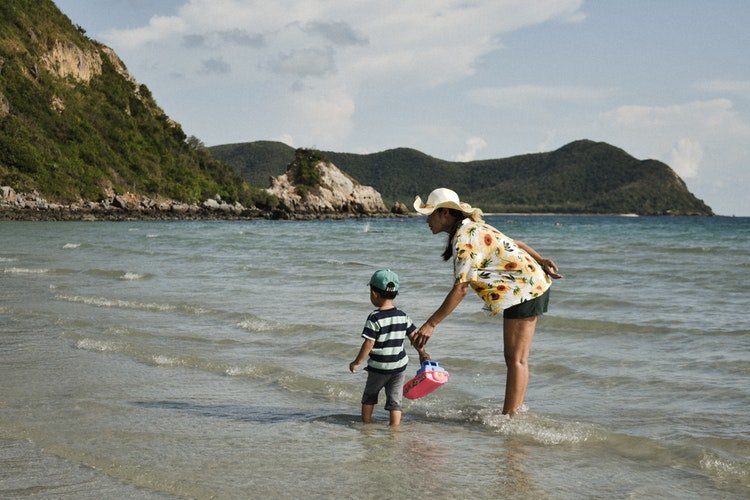 A day will come when your every fiber longs to return, and if you write down what you've experienced, you'll be able to live it for the rest of your life.
Every day, I'd journal for at least an hour, sometimes two or three. I'd write sensory details of exactly what I saw, tasted, smelled, and by the end of my trip, I had my own little hand-scratched stream of consciousness novel. It's become a treasure, and I've reread it a dozen times since, chuckling at the intensity with which I described my homesickness, and the harrowing love letters I'd write my boyfriend (who's now my husband of ten years, so he gets to laugh, too). If only I knew then how badly I'd want to return after leaving.
Writing carves out moments of calm in crazy days and forever preserves your momentary feelings while immersed in that new place. Waiting even a few months to recollect the same experience may cause clarity to fade. The truest snapshot of your adventure - which I promise you'll want to relive someday - will come from taking a journalistic view of your time, and reporting on every meaningful, wonderful detail.
7. Take Time for Yourself
Being a live-in au pair leaves scarce time to recharge your batteries. The constant commotion can make you feel like you're going off the rails. Steal "you" moments whenever possible, and when you're offered a break, make the absolute most of it.
My first day off in Italy was a full month into my three-month stay. It was tempting to sleep til noon, watch TV 'til three, and find a bowl of pasta somewhere. Instead, I mustered my energy and newfound Italian skills and took the train alone to the city center of Milan. I sat in the Duomo and journaled to a soundtrack of choral singing rising through the cavernous cathedral. I shopped in fancy boutiques. I visited a famed art gallery and read every single plaque, even though I could only make out half of the information. I took selfies before selfies were even a thing. I relished my day of no one to look after, and returned rejuvenated, ready to jump back into the chaos.
As with any job, break time is necessary. If you're not offered breaks, ask for them. 24/7 work will leave you harrowed, frazzled, and, in turn, a worse caretaker. When that "you" time arrives - fight the urge to spend it lounging, and go find yourself an adventure.
Pro-tip: In most cases, hours, weekends, and breaks should be part of your au pair contract and many of these are dictated by law in the country you choose to au pair in. Be sure to read your full contract and understand these terms before you agree to become an au pair.
8. Make Friends -- Then Keep Them
Once you have a grasp of the language, talk to everyone you possibly can.
As we'd walk through town, I'd say "Buongiorno!" to nearly every person we'd pass. The parents would laugh and the children would blush from embarrassment. I'd strike up conversations with nearly everyone, and practice telling them in Italian, "I'm American. I'm here as a nanny."
Somehow it never grew tiring answering the same enthusiastic questions. "Yes, Italy is beautiful. Yes, I LOVE pasta. Yes, I'm from California. No, I'm not a movie star; I don't even know any movie stars." This conversing and strange, fearless friendliness led to friendships that carried on for years after my leaving Italy – keeping up via email and postcard with dear people whose lives were so enormously different from mine.
New friendships will increase the joy of every aspect of your trip and will give you people with whom to have those treasured experiences. Friendship deepens every element of your experience abroad, so don't skip any opportunity - you never know who you may be passing by. The best vitamin for making friends? B1.
9. Don't Be Afraid to Try New Foods
Don't like anchovies? Neither did I, until I tried them in Italy. Eggplant, not your thing? That's only because you haven't had it when Maria makes it, fresh from farms outside Milan. Does squid ink on pasta sound weird? It is. Don't try it. Nonetheless, being an au pair and living in a foreign country will turn on its head everything you've ever learned about eating. Let go of your food prejudices to taste the flavors of the country as an expression of their passions and ways of life
The night I arrived in Italy, it was very late, and I was starving. The mother brought me a bowl of pasta so big, my eyes bulged at the sight of it. Despite my best efforts, I barely made it halfway through. Well, that was before my new eating regiment set in. Fresh pesto, fried panzarotti, minestrone, Pan di Stelle cookies, nightly gelato -- in short time I began to eat like a boxer trying to jump to the next weight class. It's as if my body could sense that once I returned home, food of this caliber simply would not be at my disposal, therefore it was my American duty to consume as much of these Italian delicacies as possible.
By the end of the summer, tiny articles of clothing I'd purchased for my 110-pound frame upon my arrival, wouldn't even button or stretch over my 15 newfound pounds of pasta weight. They were joyous pounds, though; physical memories of gastronomic experiences that would haunt my dreams for years afterward.
If you seek only to stay close to your culinary shore, you might miss out on that life-changing, eyes-roll-back-in-your-head, I'll-die-happy cuisine experience waiting around the next bend. Even if you eat a few duds along the way, the wait for those unforgettable flavors is worth it!
Whatever your au pair adventure brings your way, be it lemonade stands, alpine hikes, borrowed swimsuits, or 15 marvelous pasta pounds, consider these suggestions, and go make your experience unforgettable.
Discover Recent Au Pair Jobs