Jobs Abroad
Is Coliving for You? Pros and Cons of Coliving Spaces for Digital Nomads
Is a coliving space right for you? Consider the pros and cons of coliving spaces for digital nomads and remote workers.
The life of a digital nomad is full of tough choices, like deciding which beach to work from and if you'll go to France or Germany on your weekend away. In all seriousness though, the day-to-day of a digital nomad does require some important decision-making. One of the biggest challenges of being a globetrotting remote worker is securing housing in your chosen destination.
With all of the options, it can be difficult to know which is right for you. Do you book a hostel or rent from a local landlord? What about Airbnb? Instead of these more mainstream choices, you can also consider a coliving space!
What is a coliving space?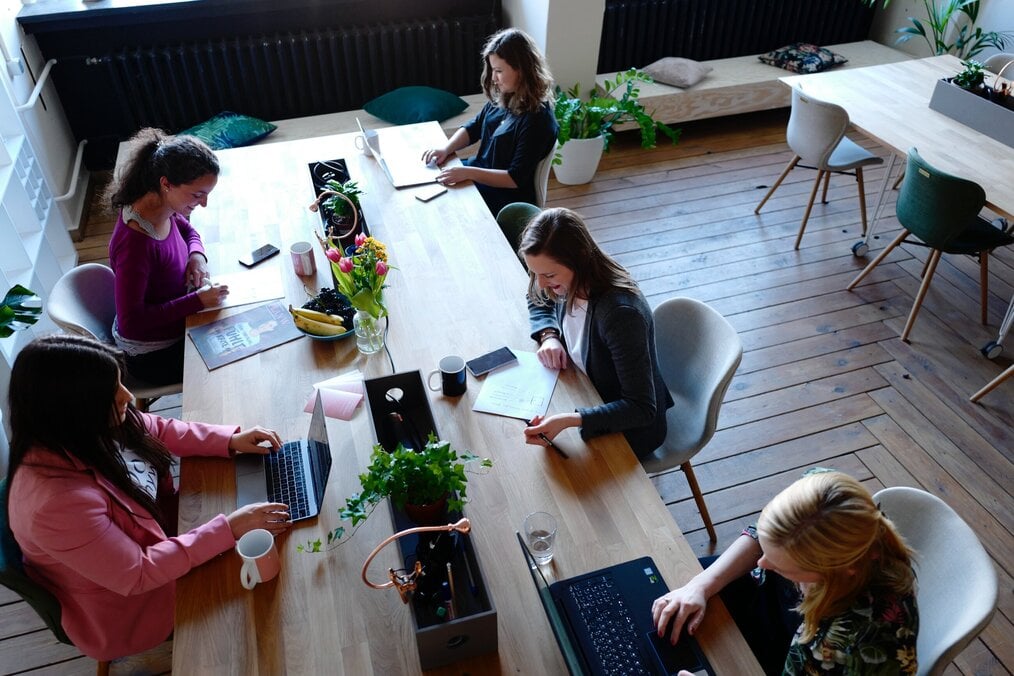 Coliving spaces are designed with the mobile digital nomad in mind. Think of them as sort of a mix of a hostel, coworking space, and Airbnb all in one. Coliving spaces are generally independently owned, although chains like Selina that offer packages to digital nomads are popping up as their popularity grows.
There are several different types of coliving spaces with the most common being:
Dormitory-style shared rooms
Single private rooms
Shared apartments
Single private apartments
Coliving spaces take the form of villas, converted boutique-style hotels, or apartment buildings and can be found in cities and rural areas, alike. There are even coliving spaces for every price point, from budget accommodation to luxury spaces equipped with pools, gyms, and cafes. Because of this variability in amenities, coliving spaces can cost anywhere from $100-$500 USD a week. Whatever the price, coliving spaces around the world are fully furnished to have everything you need.
Common features of coliving spaces
Though amenities vary from place to place, you can generally expect the following things in your stay's package:
Shared workspaces: Open coworking spaces have desks and conference rooms for group meetings. Some may even have private rooms or booths should you need a quiet place for a call.
High-speed wifi: The majority of coliving spaces include secure high-speed internet for renters to use for work and play.
Shared kitchen: Equipped with pots, pans, and dishes, all you need to bring is your groceries!
Common areas: Enjoy shared spaces like TV rooms, terraces, pools, gyms, and/or yoga studios. Amenities vary from place to place.
Cleaning services: Generally included in your fee, cleaning is done in common and living areas, regardless of whether you have a private or shared room.
Laundry room: Depending on the facility, laundry may be coin-operated or included in the price.
Events or social activities: Coliving spaces work hard to plan fun events and activities on-site and around town. This may be free or at an extra cost.
Where are co-living spaces located?
Coliving spaces can be found all over the world. With the rise in digital nomadism, they will likely begin to show up in more countries and cities around the globe.
Currently, coliving spaces are particularly popular in the US, Spain, Indonesia, Thailand, Mexico, Portugal, and Italy, to name a few. Websites like Coliving.com make it super simple to search for and book trusted coliving spaces in 60+ countries.
Pro: It's a great way to meet other digital nomads and see the local area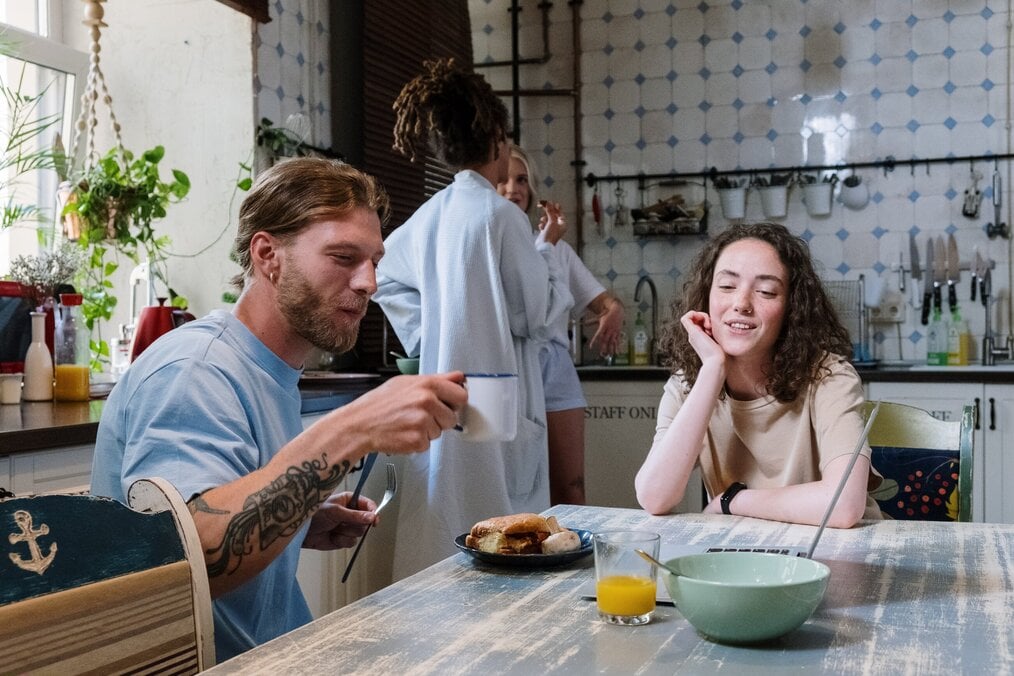 Let's face it: remote work and the digital nomad lifestyle can be lonely. With working in an office comes a pool of potential friends to do stuff with after work. When you're telecommuting and moving from place to place, it's up to you to seek out new connections. When you've just arrived in a foreign country, that's often a daunting undertaking.
This is where coliving comes in. Coliving spaces are full of people, often solo travelers, who are eager to meet new friends for nights out, brainstorming sessions, weekend getaways, or even build business partnerships! Unlike other settings, coliving spaces are made to give off a welcoming and open vibe that encourages strangers to mingle and get to know each other. They also tend to be well-located, either in popular areas of town or near transport links.
Coliving spaces are also known to plan social events both at the space and around the local area. These may include bar crawls, walking tours, excursions, or meals out. This helps take the planning out of getting to know your new home.
Read more: 10 Surefire Ways to Make Friends While Traveling Solo
Con: Privacy can be limited
With lively, buzzing social energy comes limited opportunities to be alone. Depending on the coliving space, the common areas may be constantly filled with people chatting and working. You may even be sharing a room, dormitory style, so you're even waking up surrounded by people.
For introverts (and even extroverted-introverts!), this can be hard to navigate. Though most people hang out in their rooms when they want some alone time, you may find you're having to leave the space to seek out solitude.
Pro: Flexible living arrangements
Coliving spaces know that you're on the go so their living arrangements reflect that. Things like flexible leases and no minimum or maximum stays mean you don't have to worry about being locked in somewhere long-term. Some even allow you to check in and out at will like a hotel, depending on how busy they are. This makes it easy if you're the type to flit off to the next spot with little warning.
Read more: Guide to Moving Abroad: Live Overseas as an Expat
Con: People come and go frequently
When you're working and staying at a coliving space, you'll see a steady stream of people coming and going. It can be hard to make meaningful connections with people, only to say goodbye to them days later. Unfortunately, this is part of the life of a digital nomad. Luckily, things like social media allow you to keep in touch (and have new places to visit friends!).
Pro: It's easy to network with other professionals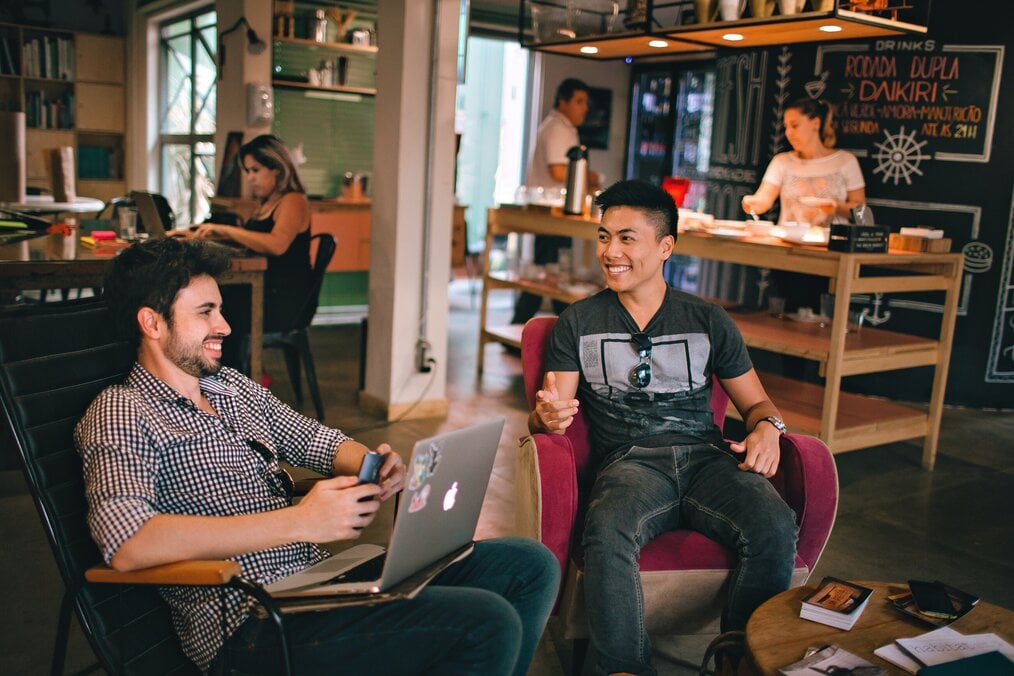 A big perk of staying in a coliving space is being surrounded by like-minded professionals, some of whom will probably be working in your field. This can be a great opportunity to bounce ideas off of each other or join forces for a new business venture. If you're planning to stay in a coliving space, make sure your LinkedIn is up and running. You'll be making lots of new connections!
Con: They might keep you from engaging with the local people and culture
Wherever you are in the world, you'll find that the expat community can be pretty insular. When you've got a bunch of people from your coliving space to go out and do stuff with, you may be less likely to try to meet local people in the community.
Staying in your comfort zone with other digital nomads may also keep you from learning about the language and culture. When English tends to be the default international language among people from different countries, you'll have little need to acquire new language skills.
Of course, don't distance yourself from your coliving buddies, but keep in mind the things you'll miss if you don't branch out!
Pro: Spaces tend to be all-inclusive
Staying at a coliving space cuts down on logistical planning big time. Although it varies by space, aside from your room, things like utilities, workspace, wifi, cleaning, laundry, and a kitchen are usually included in the cost. Having all of these things taken care of can reduce your stress and let you focus on the more important things: doing awesome work and checking out your new city!
Con: It may be more expensive than renting locally
Because many coliving spaces come with amenities such as a cleaning service, free wifi, and workspaces, they tend to cost more than if you rented from a local landlord. Depending on the country, the cost per month may even be twice what you would pay if you found your own place. If you're planning to stay in a country for half a year or more, it may save you money to find an apartment on your own.
This is where you'll really need to sit down, make a budget, and think about what you need from a living space to decide which one is better for your situation.
Read more: 10 Most Affordable Countries With Digital Nomad Visas: Save Money and Travel the World
Pro: There's safety in numbers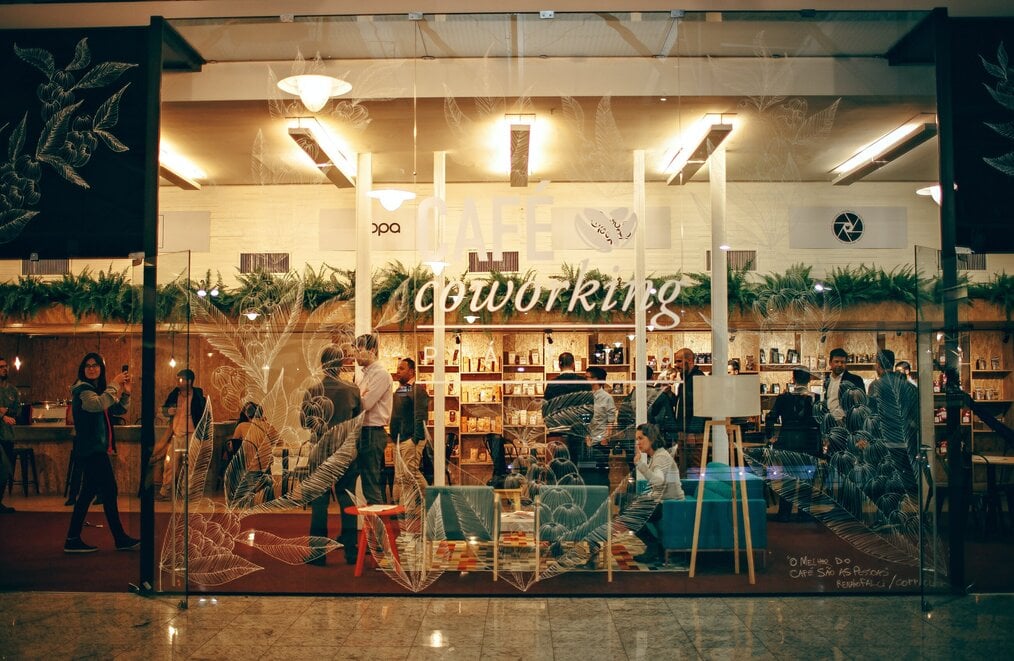 If you're traveling solo, safety is likely at the forefront of your mind. Luckily, coliving spaces give you a sense of security due to the number of people around and the full-service benefits that many provide. Traveling to a new country, it will likely be easier and feel safer to show up at an established business that you'll call home rather than touring local apartments and dealing with private landlords.
Read more: 10 Tips to Boost Your Solo Travel Experience
Living in a co-living space might be right for you if…
You are relatively extroverted and are looking to meet new people
You want pretty much everything to be arranged for you
You need the flexibility of custom stays, both short and long-term
You are interested in planned social and networking events
You aren't traveling with pets (it's hard but not impossible to find pet-friendly spaces)
separator_solid
---
Give coliving a try!
Even if you're still on the fence about coliving, there's no harm in giving it a try. You may find that it fits your needs as a digital nomad perfectly. At the very least, it's another experience to cross off your list!
✈️ Setting off on your coliving adventure? Be sure to grab some of our favorite tried and true travel essentials for making your trip smooth and organized!